10 New Construction Upgrades: What to Avoid and When to Consider Them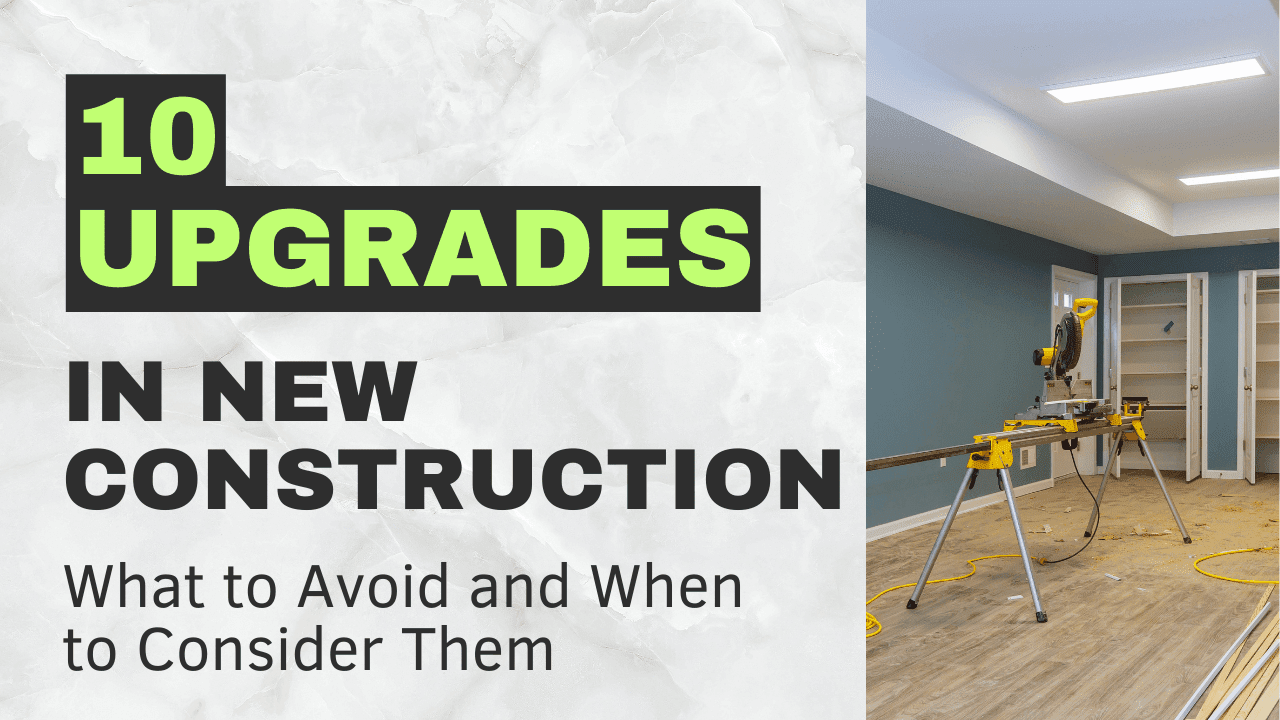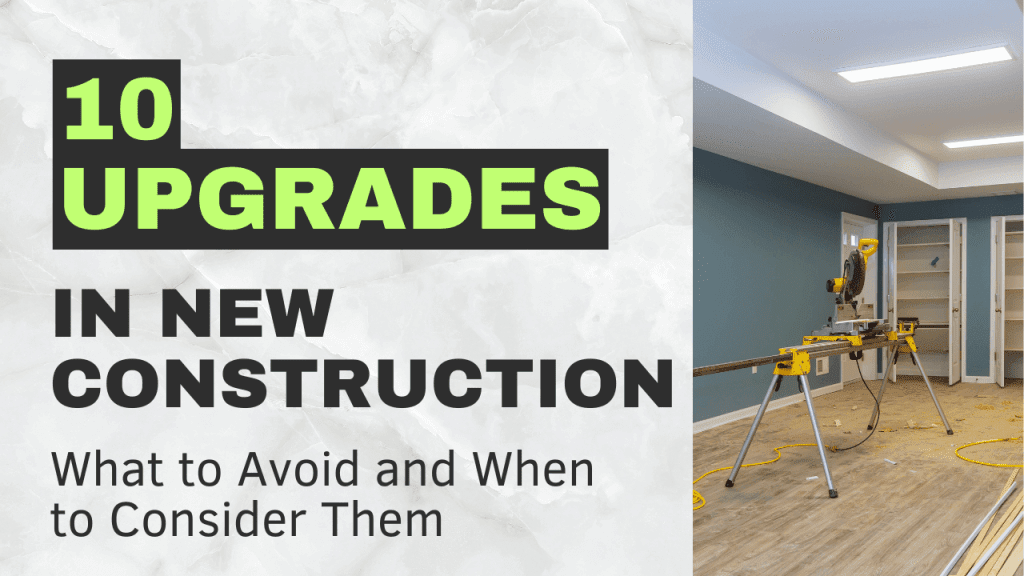 Shirley and I have sold many new construction homes, totaling millions of dollars. We have noticed that buyers often upgrade in unnecessary areas.
And let's be honest, buying new construction can be frustrating and come with many pitfalls.
We will guide you through upgrade options, in three categories: upgrades that are always unwise, upgrades that are usually a waste of money (except for a few cases), and upgrades that can be a smart choice if chosen carefully.
Our goal is to save you from unnecessary expenses and guide you towards upgrades that truly enhance your home's functionality, aesthetics, and long-term value.
Throughout this blog post, we'll provide valuable insights and practical tips to help you make informed decisions about new construction upgrades.
Let's dive into the world of new construction upgrades and discover which ones to avoid, when to proceed with caution, and how to make the right choices for your dream home.
Level 1: Upgrades That Are NEVER a Good Idea
(1) Appliances
Avoid purchasing appliances directly from the builder. Honestly, it's a money pit with an unnecessary markup.
The builder frequently adds extra charges for appliances, and to be frank, considering the substantial profits they earn from building the house, it feels unethical.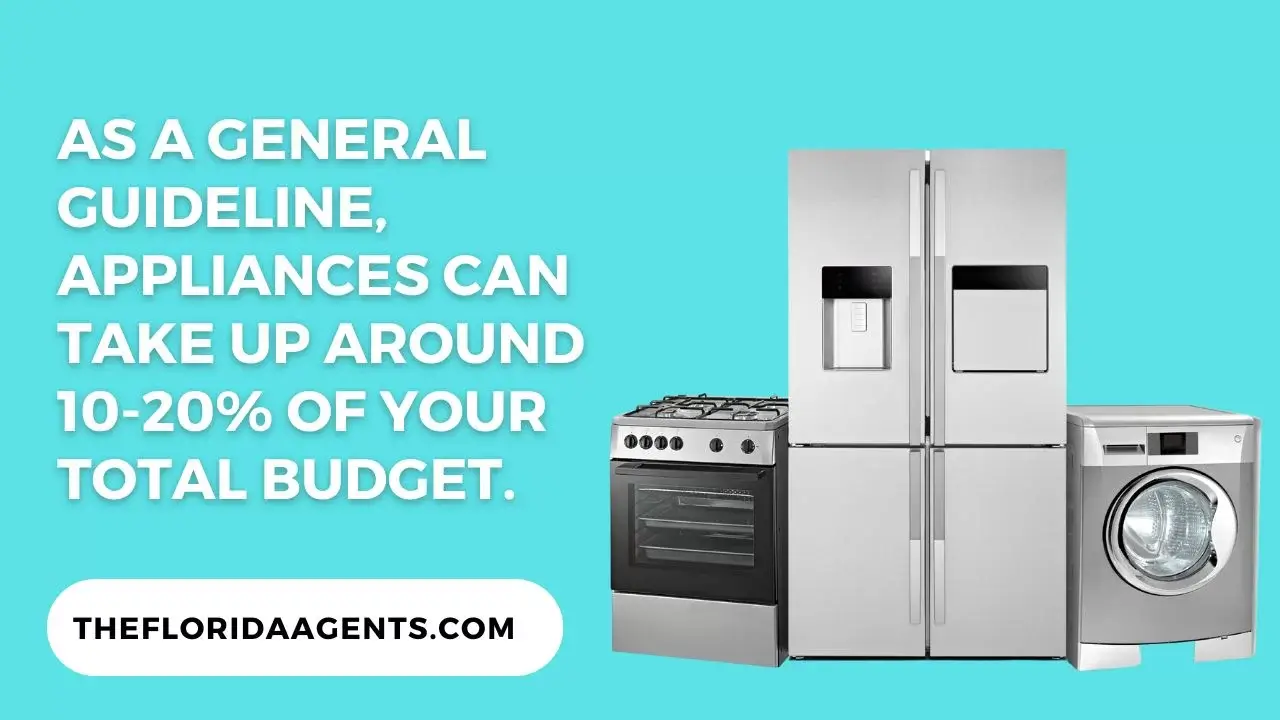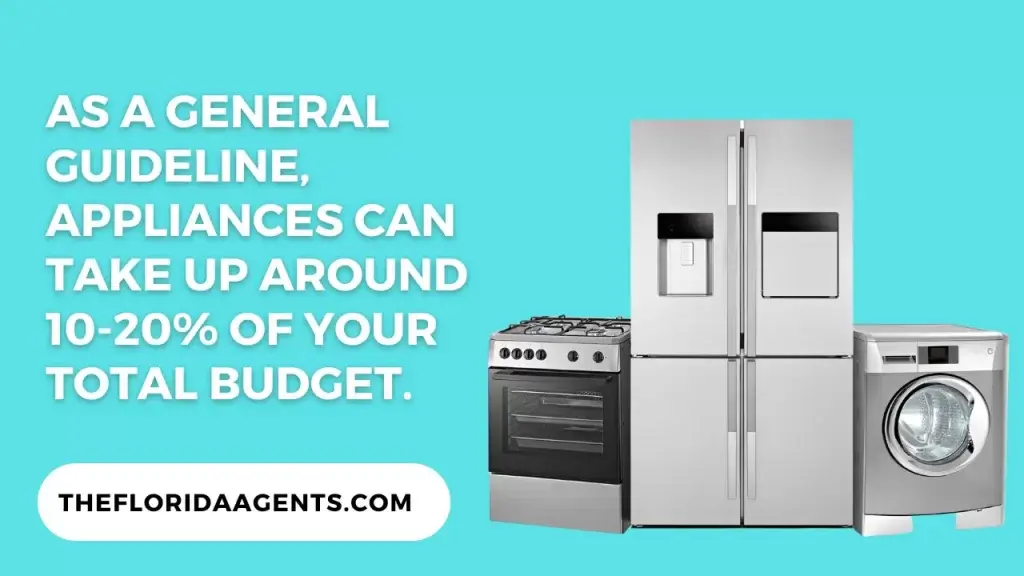 You can find high-end options at lower prices during sales at big box stores and appliance warehouses.
TheFloridaAgents Supertip:
Visit appliance stores and ask about their scratch-and-dent sections. These are areas where appliances with minor cosmetic damage are sold at discounted prices. The damage is often superficial and doesn't affect the functionality of the appliance.
We've seen scratches in the back and sides of appliances that will be totally hidden by countertops at 60%-70% off.
(2) Molding
Upgraded molding packages may look good, but they usually don't add much value.
Instead of paying the builder for this upgrade, consider doing it yourself after closing. It's one of the easier skills to learn.
---
On average, molding will cost between $1.50-$5 per foot"

— The Florida Agents
---
And the best part, you can save a considerable amount of money.
TheFloridaAgents Supertip:
Opt for affordable molding materials such as medium-density fiberboard (MDF) or polystyrene. These materials are less expensive than solid wood but can still provide a polished look. And if you paint them, they are virtually indistinguishable from wood molding.
(3) Lighting
Builders often charge excessive prices for lighting upgrades. In fact, this is one of the easiest ways to be ripped up and add thousands to your final mortgage.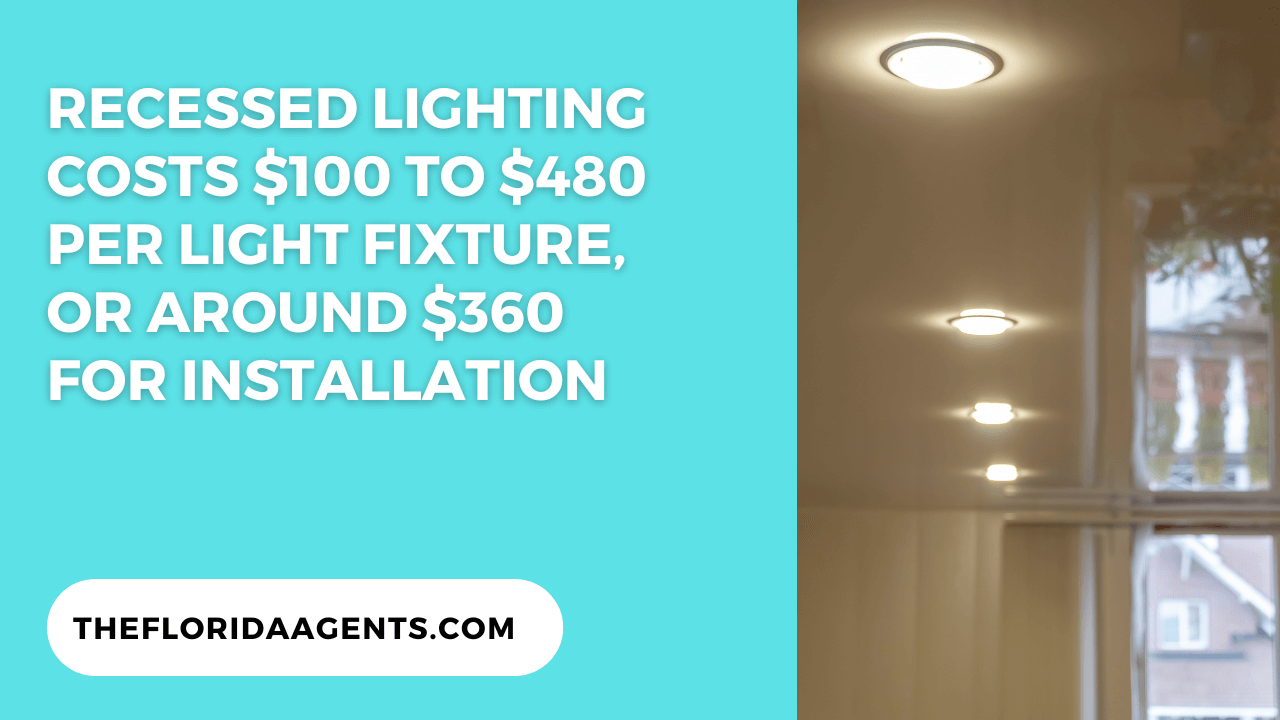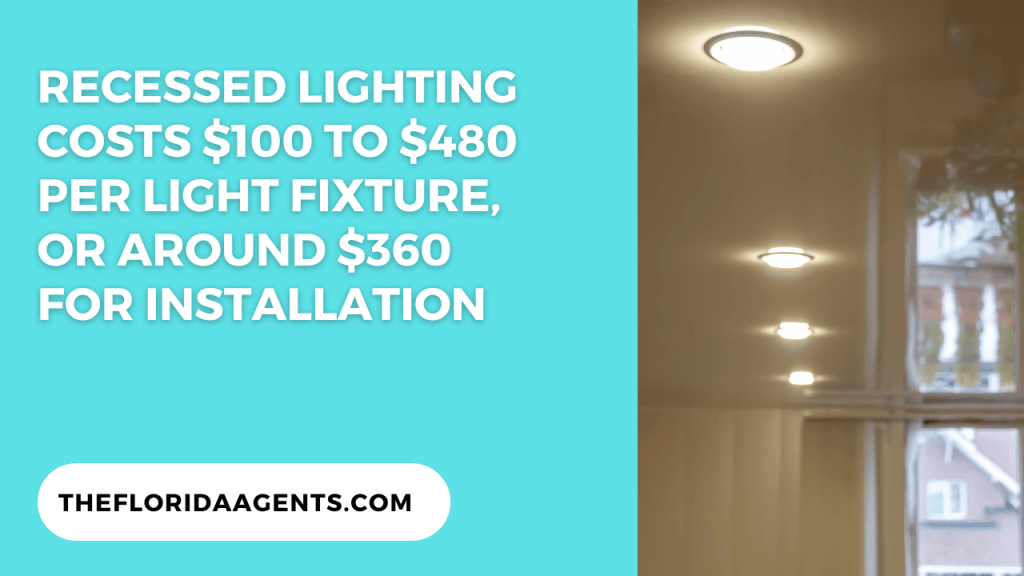 Stick with the standard lighting package provided by the builder during the construction phase. After closing, you can find and install fixtures that suit your style and save money by avoiding the builder's markups.
TheFloridaAgents Supertip:
Home improvement stores typically offer major sales and discounts during spring, Memorial Day, Independence Day, Labor Day, Black Friday/Cyber Monday, and seasonal clearance events.
| Year | Memorial Day | Independence Day | Labor Day | Black Friday/Cyber Monday |
| --- | --- | --- | --- | --- |
| 2023 | May 29 | July 4 | September 4 | November 24 |
| 2024 | May 27 | July 4 | September 2 | November 29 |
| 2025 | May 26 | July 4 | September 1 | November 28 |
| 2026 | May 25 | July 4 | September 7 | November 27 |
Upcoming Sale Days on Lighting
Level 2: Upgrades That Are USUALLY a Waste of Money, But Not Always
(4) Landscaping
Unless your builder employs experienced landscaping professionals, it's best to avoid their landscaping services. Drive around the new residential neighborhood and see if the builder is doing the landscaping themselves.
Why hire your own landscapers? When you hire landscapers, you can have peace of mind knowing that your plants will be placed and cared for by true experts in the field. Also, builders can overcharge for plants and landscaping materials.
If you have the time and inclination, you can even save money by doing your own landscaping gradually over time.
TheFloridaAgents Supertip:
Hire digital landscape designers and plant yourself—you can do it!!! You can easily collaborate with experienced landscape designers on a platform like Yardzen.com for a single fee.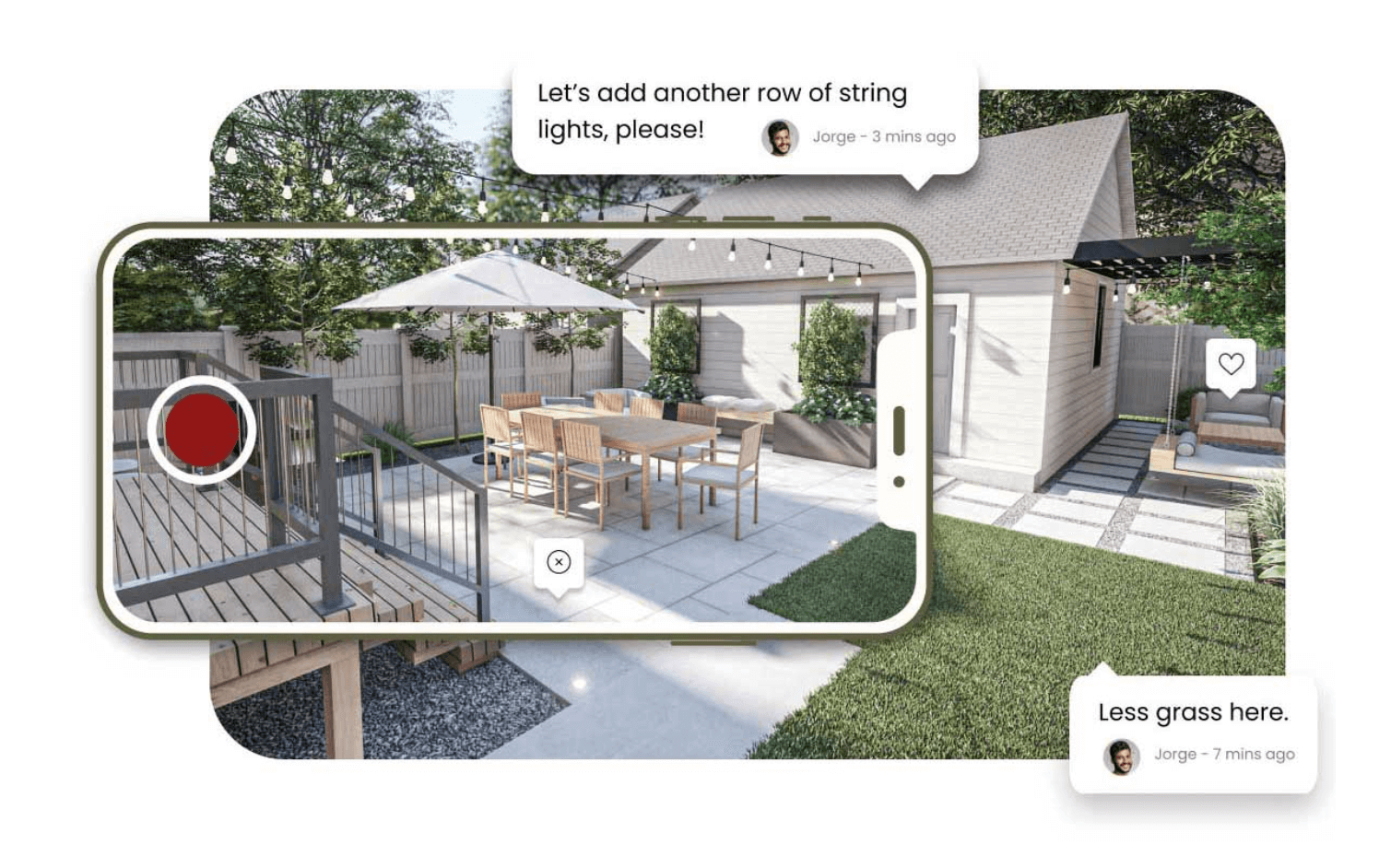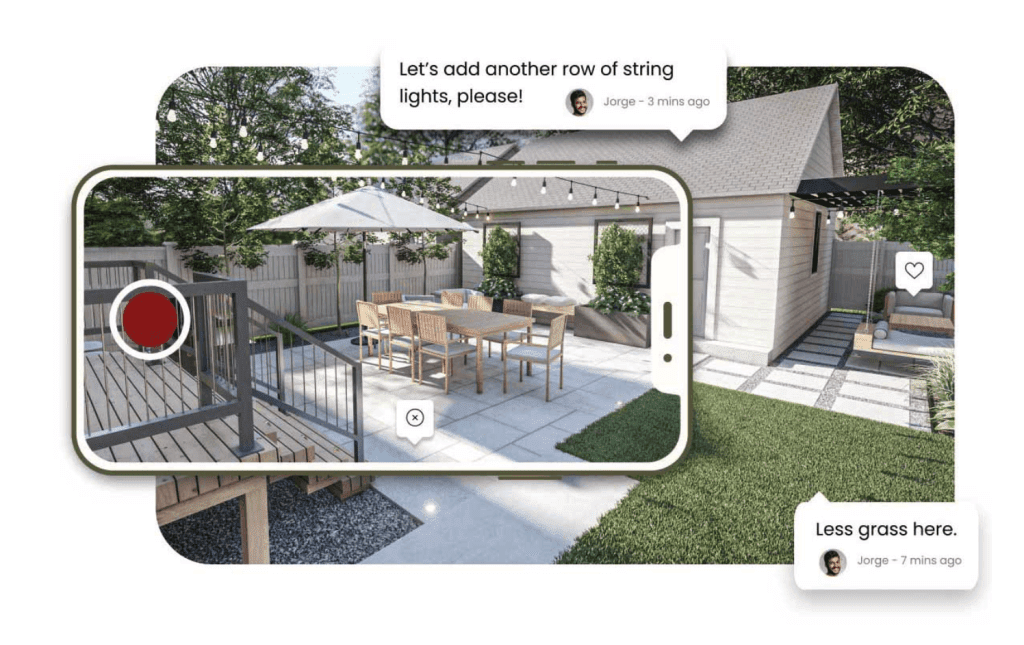 They will share their ideas and requirements, provide customized design plans, complete with plant recommendations, 3D visualizations, and a shopping list for easy implementation.
(5) Kitchen Backsplash
Builders often charge a significant premium for backsplash upgrades, and they aren't worth it.
Instead, wait until after the store closes and purchase tiles from big box stores or specialty retailers during their sales events.
TheFloridaAgents Supertip:
The best time to buy tiles is during winter, especially in late December and January. Stores are selling old inventory to make space for new products in the remodeling season.
Another good time to find discounted flooring is in mid to late May. Stores often have clearance sales on "old" flooring during this time, as they introduce new products.
You can undertake a DIY backsplash project over a weekend.
TheFloridaAgents Supertip:
Finding your own contractor for backsplash installation instead of relying on new construction builder upgrades can be a better choice, especially considering the price. Customers usually spend around $700 to $1,000 on backsplash installation and get an unlimited number of options—well beyond the builders design studio.
(6) Kitchen Cabinets
Builders tend to apply substantial markups to cabinet upgrades while offering lower-quality options.
If you're set on upgrading your kitchen cabinets, it's better to hire a high-quality professional after closing. This way, you'll achieve a superior result without overspending.
TheFloridaAgents Supertip:
Always have the builder install cabinets to the ceiling—if possible. Will it cost more? Yes. But, when it's time to upgrade, you can save thousands of dollars by replacing the cabinet fronts only.
Buying kitchen cabinet fronts and replacing them on 10 to 20 cabinets can result in significant cost savings compared to replacing the entire cabinets. Fronts can range anywhere from $50 to $500 per door, however new cabinets can reach upwards of $24k.
| | | | |
| --- | --- | --- | --- |
| Cabinet Option | Cost | Benefits | Negatives |
| Replacing Cabinet Doors | $2,200 to $6,600 | Lower cost compared to new cabinets | Limited transformation, existing layout remains |
| All New Kitchen Cabinets | $10,000 to $24,000 | Complete transformation, customizable | Higher cost, potential need for additional changes |
Level 3: Upgrades That Can Be a Good Idea, But Choose Wisely to Avoid Wasting Money
(7) Plumbing Fixtures and Faucets
Stick with the standard plumbing fixtures provided by the builder and consider upgrading them later.
Upgrading plumbing fixtures with the home builder is a smart choice because it avoids the need for future renovations, which could be expensive if you have to hire a plumber or don't have renovation skills.
Addressing plumbing upgrades during the construction phase helps reduce the risk of water damage and prevents expensive mistakes commonly made during home renovations.
TheFloridaAgents Supertip:
Plumbing fixtures in timeless shades like black or brushed nickel have enduring appeal, ensuring their value for future resale.
Avoid excessive personal design inspiration, such as Victorian-style faucets or futuristic faucets and vanities that seem fit for a space museum.
(8) Flooring
Having the builder install the flooring correctly from the beginning will save you money and prevent future problems.
One of the most requested features we see in our business is great flooring. If you decide to do it yourself later, you'll need to remove all the floors and find a solution for your furniture. You'll also have to relocate big items such as islands, vanities, appliances, and more.
We've come across new communities that are a little further out where the builders go above and beyond with flooring and other upgrades to keep their buyers happy.
Here is one custom community we loved.
TheFloridaAgents Supertip:
Negotiate with your builder to make sure you are getting floors you love. Ask what floor brands they carry and search for reviews and images of the floor. You can even ask to see the floors in completed models.
Working with a reliable real estate team that has connections with your builder is crucial.
They can handle the challenging discussions that you might prefer to avoid.
(9) Closet Organizers
Great closets can be a real wow factor for future buyers. Nothing says home like a great closet with a place to put everything—after all, you'll be in that closet every morning and night.
However, custom closets can start to get really expensive. Builders often have different material packages that range in price. If you choose cost-effective, aesthetically pleasing materials, your closets will sizzle.
TheFloridaAgents Supertip:
If you choose to do the closets yourself, we think IKEA and ContainerStore offer great value for your dollar.
Sure, ClosetsByDesign and CaliforniaClosets have the "name," but for a home feature that only you will see day in and day out—it's an easy place to save money.
Check out this IKEA closet redisgn.
(10) Painting the Walls
Choosing interior paints in the design studio is a smart move if you choose paints wisely.
Interior painting has gotten much more expensive and paying for coverage around wood work, cabinets, and high ceilings can add more expenses.
If you aren't happy with all the colors after closing, you can unleash your creativity and paint your walls in your preferred colors.
TheFloridaAgents Supertip:
Finding paint that is both durable and long-lasting can be quite a challenge. We love Benjamin Moore Ben for a great budget pick.
Our guide below can help you shop for the best paint for your next project.
| Paint Finish | Best for | Shine Level | Durability | Washable / Kid-Friendly |
| --- | --- | --- | --- | --- |
| Flat | Interior Walls | Subtle | Low | Not ideal |
| Eggshell | Interior Walls | Slight Shine | Medium | Moderate |
| Satin | Interior Walls | Soft Sheen | Medium | Yes |
| Semi-gloss | Trim and Woodwork | Moderate Sheen | High | Yes |
| Gloss | Trim and Woodwork | High Sheen | High | Yes |
| Matte | High-Traffic Areas | Subtle | High | Yes |
| Washable | Kid's Rooms, Playrooms | Slight Sheen | Medium | Yes |
Interior Paint Guide
Conclusion:
When building a new home, it's essential to make informed decisions about upgrades.
To save money while designing your home, it's important to know which upgrades to avoid completely, which ones are usually not worth the cost, and which ones can be worthwhile if you choose carefully. This way, you can create a home that reflects your style and preferences without breaking the bank.
Remember to consider long-term value and prioritize upgrades that offer the greatest impact. With careful planning, your dream home will become a reality without unnecessary expenses.
Frequently Asked Questions
Can I negotiate upgrades on a new construction home?
Absolutely! Builders can be flexible with upgrades, especially if you're willing to pay more upfront or if they want to close the deal quickly.
It's essential to have a clear list of upgrades you're interested in and discuss them with the builder's sales representative. We've seen time and time again where a future homeowner is able to negotiate some amazing upgrades. A lot depends on market demand and the number of buyers.
What are the most common sources of major problems in new home construction?
One of the most common sources of issues in new construction is poor workmanship during the building process. This can lead to problems like leaks, structural issues, or faulty electrical systems. We aren't naming builders, but we've seen some spotty work during the final walkthrough before.
Another frequently encountered issue is the utilization of substandard materials, a situation that can lead to premature deterioration and negatively impact the home's overall durability and long-term lifespan.It's crucial to choose a reputable builder with a track record of quality work and to consider third-party inspections to catch potential problems early.
Should I consider upgrading door hardware in my new construction home?
Definitely! Upgrading door hardware can be a unique and cost-effective way to add style and character to your new home. Instead of settling for ordinary doorknobs and hinges, why not invest in elegant handle sets, sleek levers, or ornamental knobs that beautifully match your interior design theme?
If you have nice, solid doors already, upgrading hardware can be an inexpensive facelift for your home.