Advantages to living in Florida vs Illinois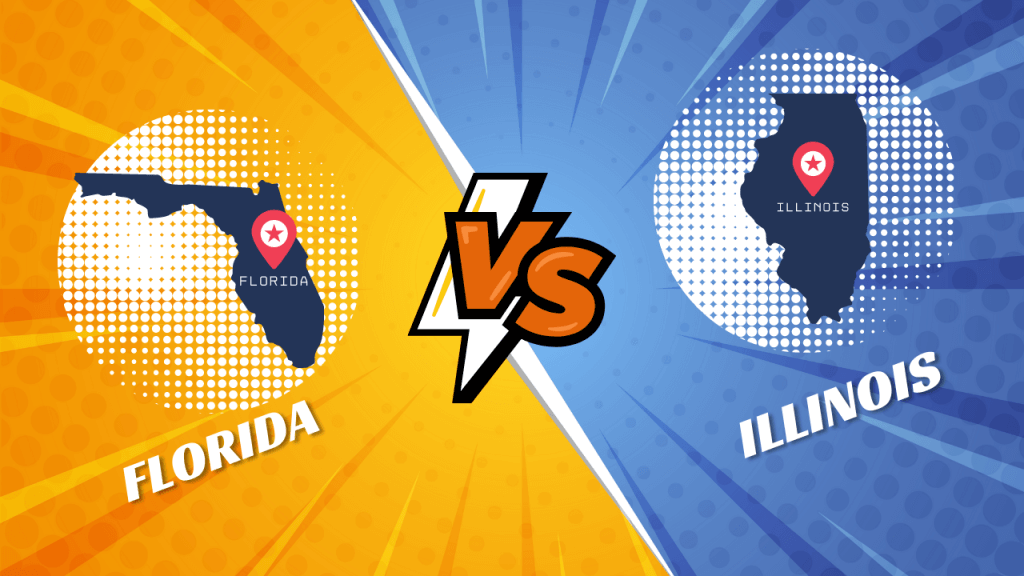 Are you considering leaving Illinois and moving to Florida? We get it, we packed up and moved to Florida from Illinois and have never looked back.
Moving to Florida from Illinois can be one of the best decisions you will ever make. Florida has great year-round weather, low taxes, abundant housing options, and amazing amenities from sand to dining.
With its temperate climate, friendly people and wide variety of things to do both indoors and outdoors, it's no wonder why so many people are making the move from Illinois to Florida.
Let's discuss why moving to Florida from Illinois is a life changing decision.
Florida has better weather than Illinois
Florida has amazing year-round weather. Illinois on the other hand can be harsh, midwestern living. Shirley and I moved from Chicago to Orlando and we understand midwestern weather, and let me tell you, Florida is head and shoulders above Illinois.
Let's compare two cities and we will try and keep as objective as possible.
We will compare Chicago to Orlando. We picked Chicago because it's the biggest city in Illinois with the most people relocating from and we will also select Orlando because it's in the middle of the state and doesn't have the weather advantages of the coastal breezes.
Orlando and Chicago in the Winter
Looking at the weather graph below from weatherspark.com, you will see that Orlando during the months of November, December, January, February, and March are incredibly pleasant.
Orlando's average high in the winter months range from 70 degrees (December/January) to 80 degrees (November/February/March). This is a 40 degree difference between Chicago's average December and January weather of 33 degrees and November, February, and March of 40 degrees.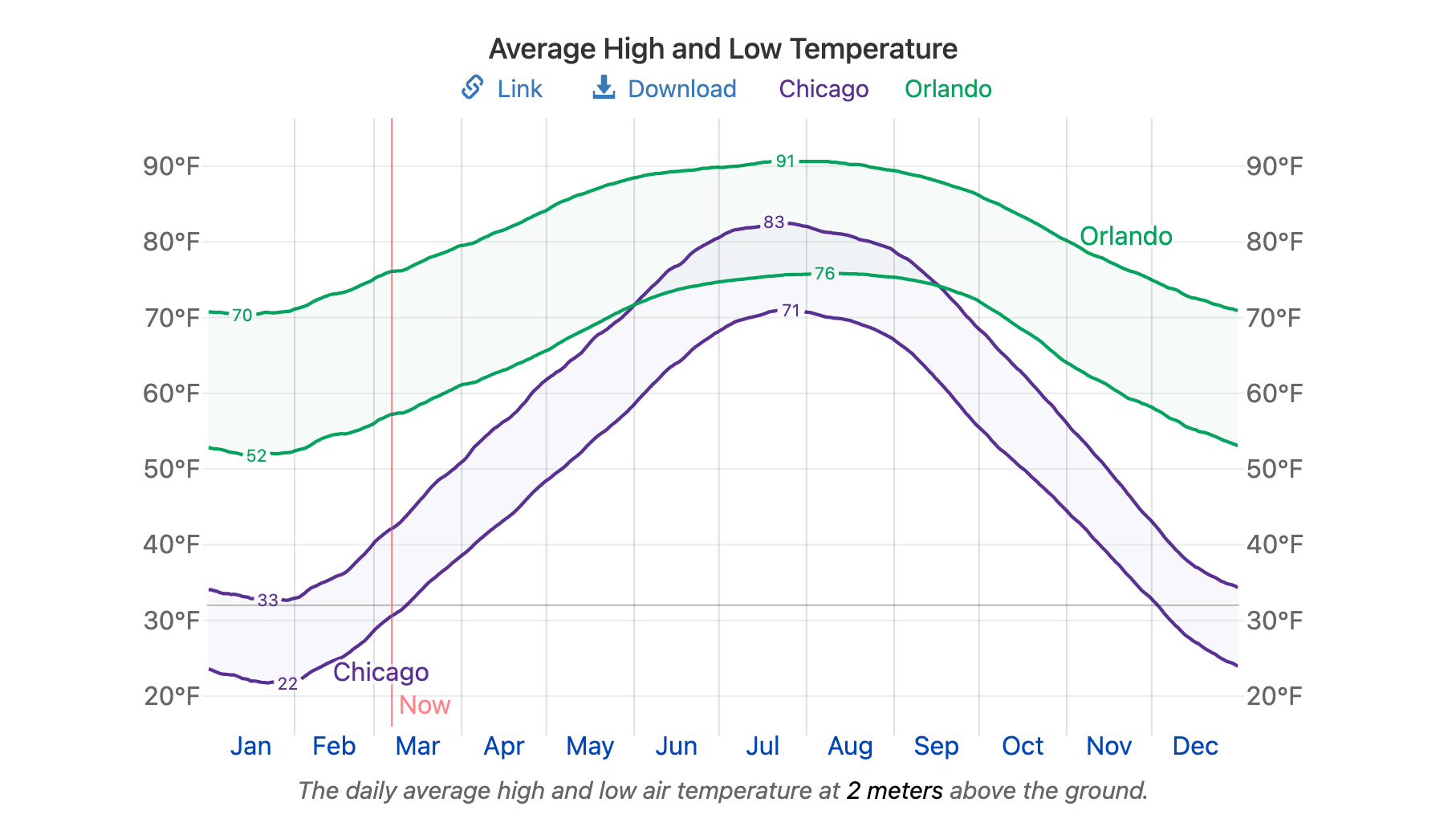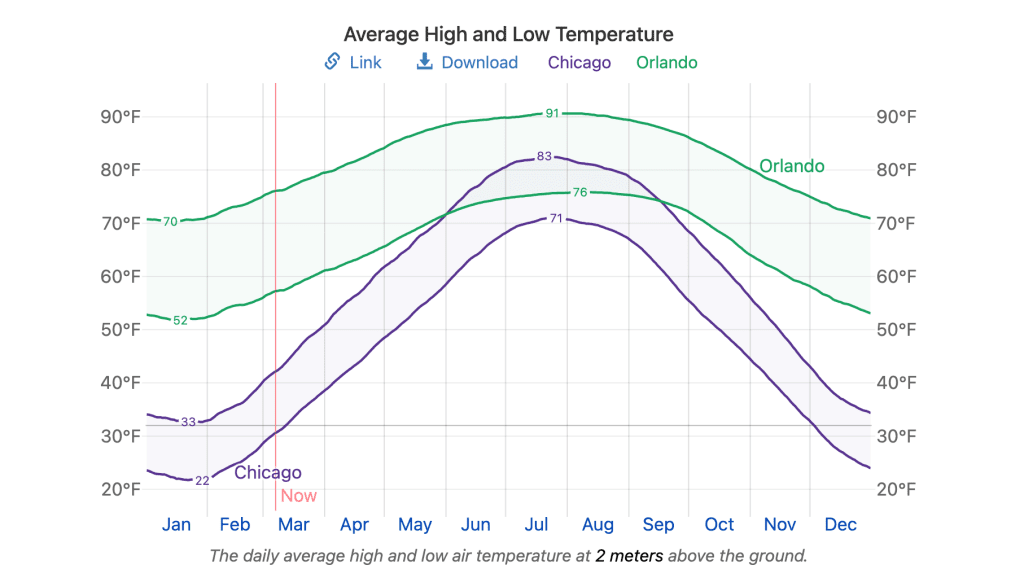 Orlando and Chicago in the Summer
Looking at the weather graph above, you will notice that Orlando is certainly warmer than Chicago in the months of April through October. However, Chicago is known for its hot and muggy summers and the temperature isn't drastically different.
Chicago averages a high of 83 degrees in June and July and Orlando averages 91 degrees during the same months. That's only 8 degrees of difference.
But if you look closer at the graph data, you'll see that Orlando cools down at night to 76 degrees and Chicago drops down to 71 degrees, making both places equally pleasant in the evening and morning hours.
When we moved to Orlando, we were thinking we wouldn't be able to handle the hot summer months, but after living here for years, we realize the summers in Chicago were quite hot and comparable to Orlando.
The big difference is that the winters are drastically warmer and more pleasant in Orlando and that's worth you making the move here.
Florida is less expensive than Illinois
Florida is the fastest growing state in the country with the largest number of people moving to the state. This tells you just how desirable of a place Florida is and that you aren't alone in your thoughts about relocating.
And one of the top reasons people are leaving for Florida is because of its friendly economic policies.
Florida doesn't have a state income tax, Illinois does
The difference in state income tax between Florida and Illinois can be stark. Florida does not have any state income tax, while Illinois has a flat rate of 4.95 percent on taxable income for all taxpayers regardless of filing status or income level.
This means that those living in Florida do not have to pay any state taxes on their wages, salaries, or other forms of income. As in, ZERO.
Whereas those living in Illinois will owe 4.95 percent on every dollar earned above the exemption amount for the year.
The difference between the two states is significant when it comes to state taxes paid as a percentage of overall earnings. Those living in Florida will have more money left over after deductions because they don't need to worry about paying any additional taxes at the end of the year while those who live in Illinois may find themselves with less disposable income due to their higher tax rates.
Let's take a look a married couple and their household income and the impact of yearly state income tax when comparing Florida to Illinois.
State Income Tax Examples between Florida and Illinois (Married Filing Jointly)
| | | |
| --- | --- | --- |
| Household Income | Illinois Income Tax | Florida Income Tax |
| $50,000 | $2,235 | $0 |
| $75,000 | $3,472 | $0 |
| $110,000 | $5,205 | $0 |
| $150,000 | $7,185 | $0 |
| $200,000 | $9,660 | $0 |
| $250,000 | $12,135 | $0 |
Florida vs Illinois Income Tax Rate
As you can see above, the more money you make in Illinois, the more you lose. In Florida, the more money you make, the more money you keep.
In the examples above, a $110,000 household income will cost you over $7,000 per year living in Illinois when compared to $0 living in Florida. Now take that amount and think about how much money over time that becomes.
Whether you are ready to make retirement investment withdrawals or you are still in the peak of your career, 0% state income tax could add up to tens of thousands or even hundreds of thousands of dollars in some instances.
A person who makes $110,000 per year on average in Illinois over 20 years will lose over $140,000 in state income taxes.
Imagine what you could buy or invest in with an extra $140,000. Boat? Paid off home? College tuition?
Florida and Illinois have homestead exemptions, but Florida's is better and simpler
Florida Homestead Exemption Explanation
The Florida homestead exemption allows homeowners to claim an exemption from taxes on a portion of the value of their home, which means they will pay less in property taxes. This type of tax relief can be beneficial for those who have limited income and face high costs of living.
The amount of protection varies by county, but typically it ranges between $25,000 to $75,000 of assessed value based on the location and age of the home. For example, if you live in Miami-Dade County and own a house worth $500,000 you may qualify for up to $50,000 off your total property tax bill each year. This offers substantial savings when combined with other government grants and incentives that are available to Florida homeowners.
Illinois Homestead Exemption Explanation
Illinois on the other hand is kind of a joke and it's very confusing. The Homeowner Exemption law in Illinois reduces the Equalized Assessed Value (EAV) of a property of $10,000, provided that it is a landmark or a small home. EAV is the partial value of a property used to calculate property tax bills.
Note that the exemption amount isn't calculated by the amount by which a bill is reduced. Your property tax savings from the Homeowner Exemption is calculated by multiplying the Homeowner Exemption savings factor in Illinois.
Sound confusing? It is needlessly complicated.
Below is example of living in Cook County:


Florida is better for business owners than Illinois
If you are a business owner and thinking about moving to Florida from Illinois, be prepared to pay fewer corporate taxes.
Florida is a very tax friendly state for businesses with a top marginal corporate tax rate of 5.5%. Illinois in comparison has a top marginal corporate tax rate of 9.5%–almost double. It has a split rate which includes two different corporate taxes, one at 7% and one at 2.5% which gives the total of 9.5%.
More money in your pocket as a business owner will enable you to do more for your employees and for your household.
Adding insult to injury, only four states in the country have corporate tax rates over 9% and Illinois is one of them. The other three states include Alaska, Minnesota, and New Jersey. This isn't great company to have.
Taxfoundation.org has a yearly rank for business tax climate across a range of categories. After running their analysis for 2023, they found that Florida is ranked 4th in the country for a business friendly environment.
Bring your business down to the sunshine state and keep more money in your pocket!!!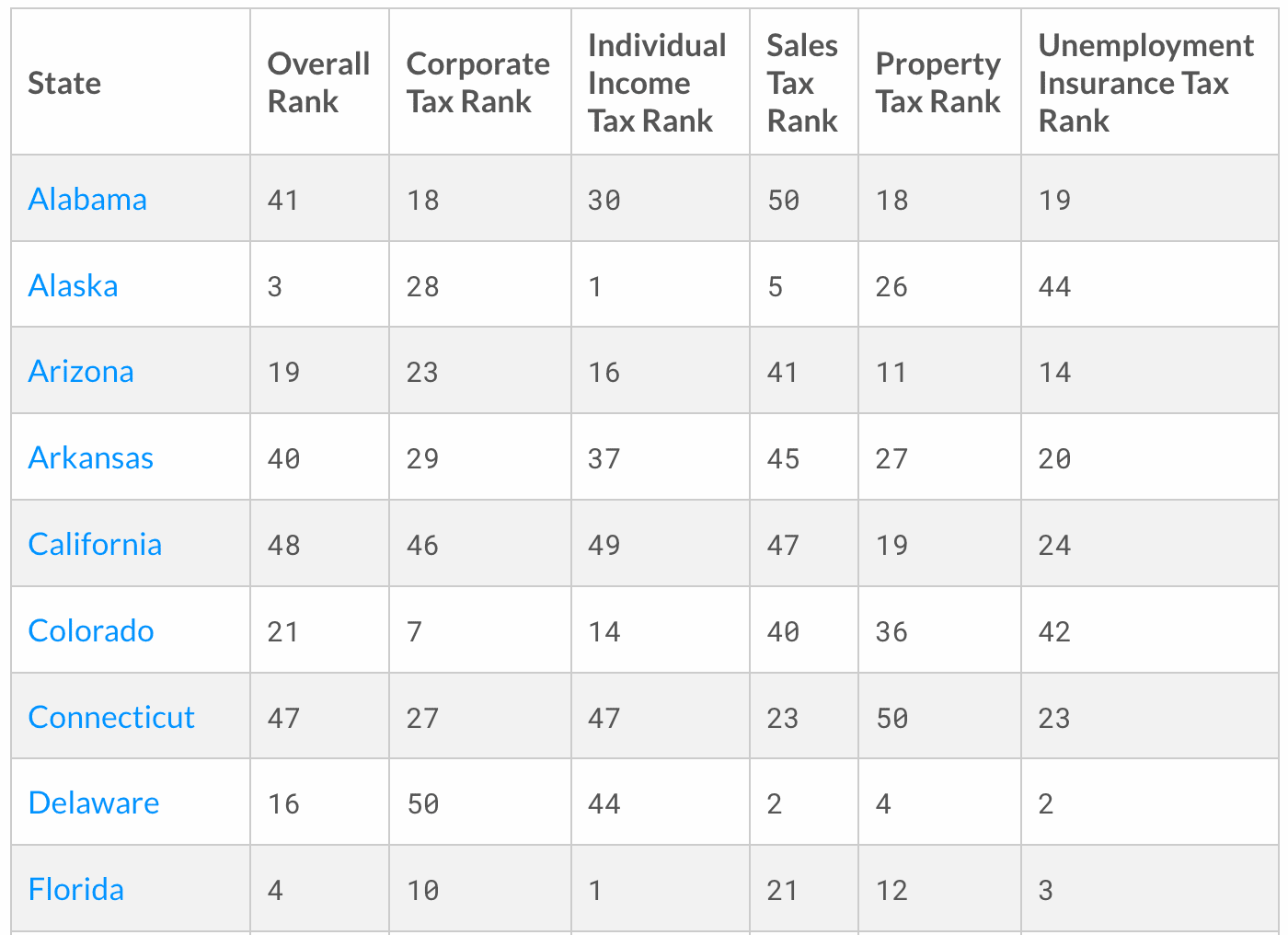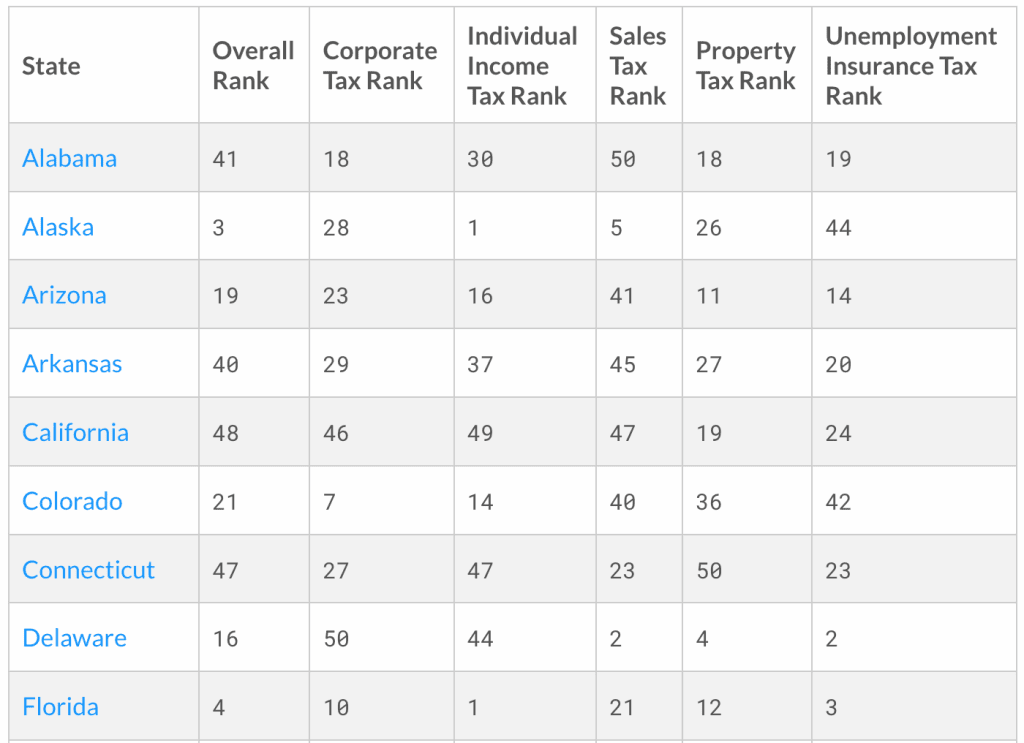 Illinois has higher state sales tax than Florida
Illinois has the 8th highest state sales tax in the country at 8.81% as of 2023. Florida on the other hand is ranked 23rd with a state income tax of 7.01%.
A 1.8% difference might not seem like a big deal until you start to calculate all of the things you buy. For example, buying something in Illinois instead of Florida will cost you $1.80 for every $100 dollars you spend, $18 for every $1000, $180 for every $10,000 you spend.
Every percent you lose in sales tax is less buying power you have overall.
Florida is more affordable for higher education than Illinois
Florida is very affordable for higher education and leads the country in a number of benefits. Illinois on the other hand is one of the more expensive states for higher education.
Florida Higher Education
Florida has ranked consistently in the top three for affordable higher education. In fact, Florida constantly makes the news for its college, university, and trade school affordability and access.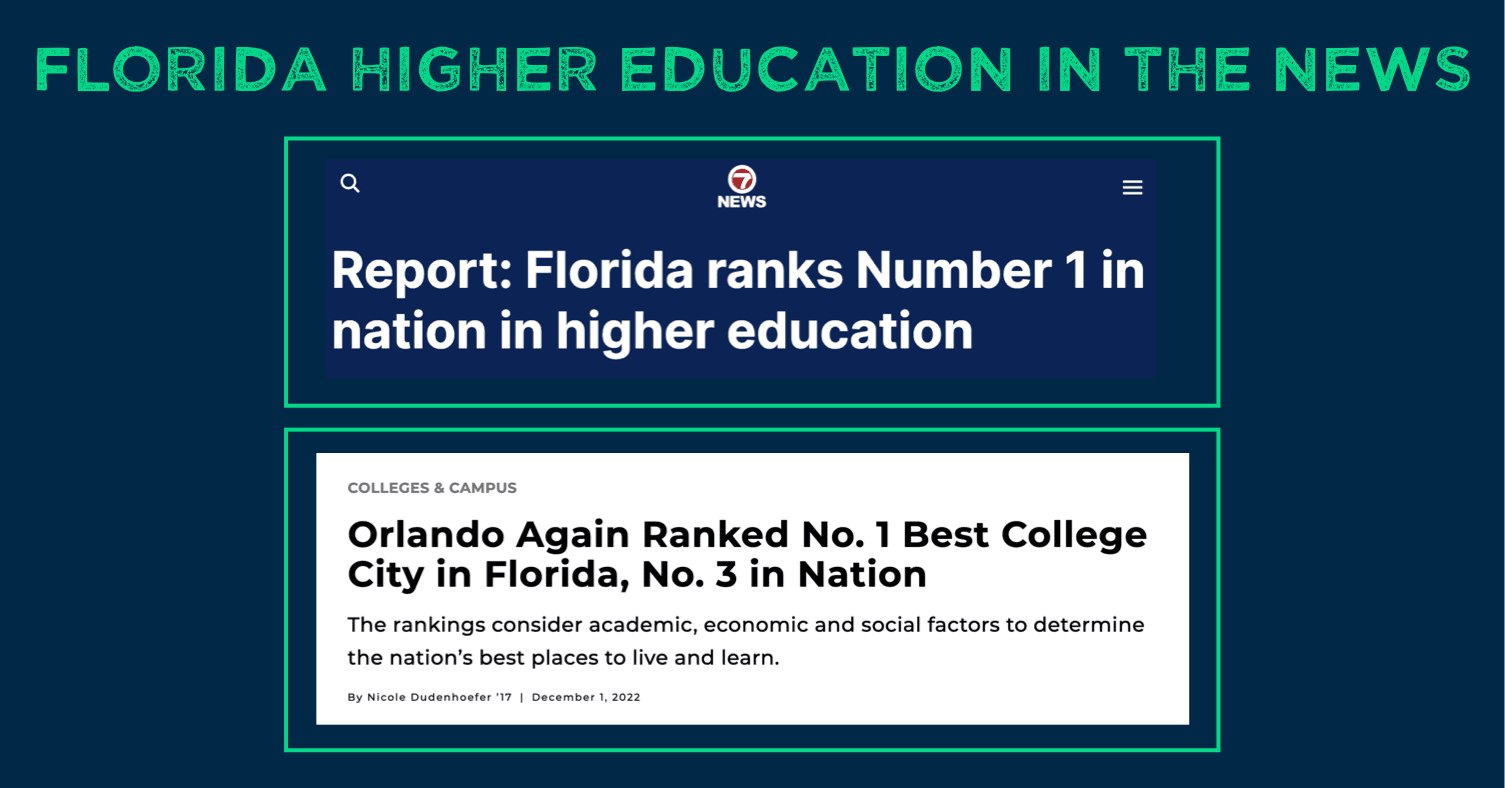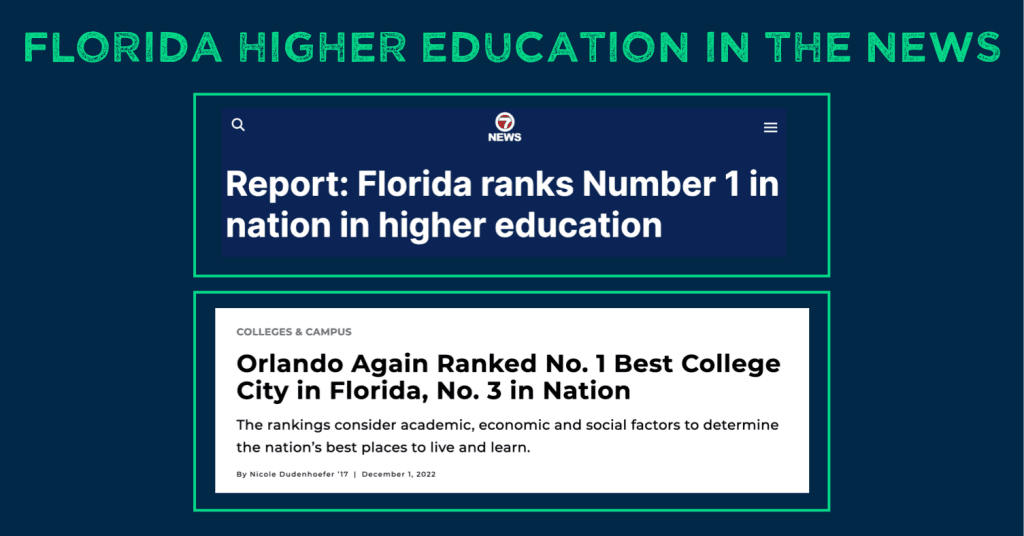 Recently Florida moved into the #1 spot in the U.S. News prestigious higher education ranking. As parents, we believe that Florida moved into the #1 spot for all the right reasons.
Florida ranks 2nd for 2-year college graduation rates, 6th for 4-year graduations rates, 7th lowest debt after graduating, 1st for affordability, and 29th for attainment.
We would like to highlight that Florida is NUMBER ONE for college affordability. In a day and age where higher education costs are being debated in the highest courts, Florida is already leading the way to giving hard-working families and affordable path to educate their children.
Check on US News ranking factors below.


Illinois Higher Education
While Florida is ranked #1 for higher education, Illinois comes up at #32. Illinois isn't in the top 10 for any category while Florida makes the top 7 for 4 out of 5 categories.
And if being that we are talking about state expenses, Illinois ranks #47 for tuition and fees. The only states more expensive than Illinois for higher education are New Hampshire, Pennsylvania, and Vermont. Yikes.

Note: It should be stated that we are discussing higher education specifically. Illinois does rank above Florida in K-12 education at #6 in the country. However, Florida isn't far behind at #16.
Florida's job opportunities are growing faster than Illinois
Florida is booming. There is no doubt about the growth trajectory for jobs in Florida right now. Illinois, well that's another story.
Florida Job Growth
According to the Seidman Institute at Arizona State University, Florida is ranked second in the country across 36 industries for 12 month job growth and stability. Florida has added 435.5 (in thousands) jobs over the last 12 months.
Take a look at the data below, Florida ranks second only behind Texas in job growth. Keep in mind that Texas has 8 million more people (29 million vs 21 million). Also, Texas only has 13% of its population older than 65 years of age whereas Florida has 21% of its population over the age of 65.
That makes Florida's job growth even more impressive. It has far more people who are retired and not creating new jobs and it has 25% fewer people in the total population to create new jobs.
Florida is absolutely on a job creation boom.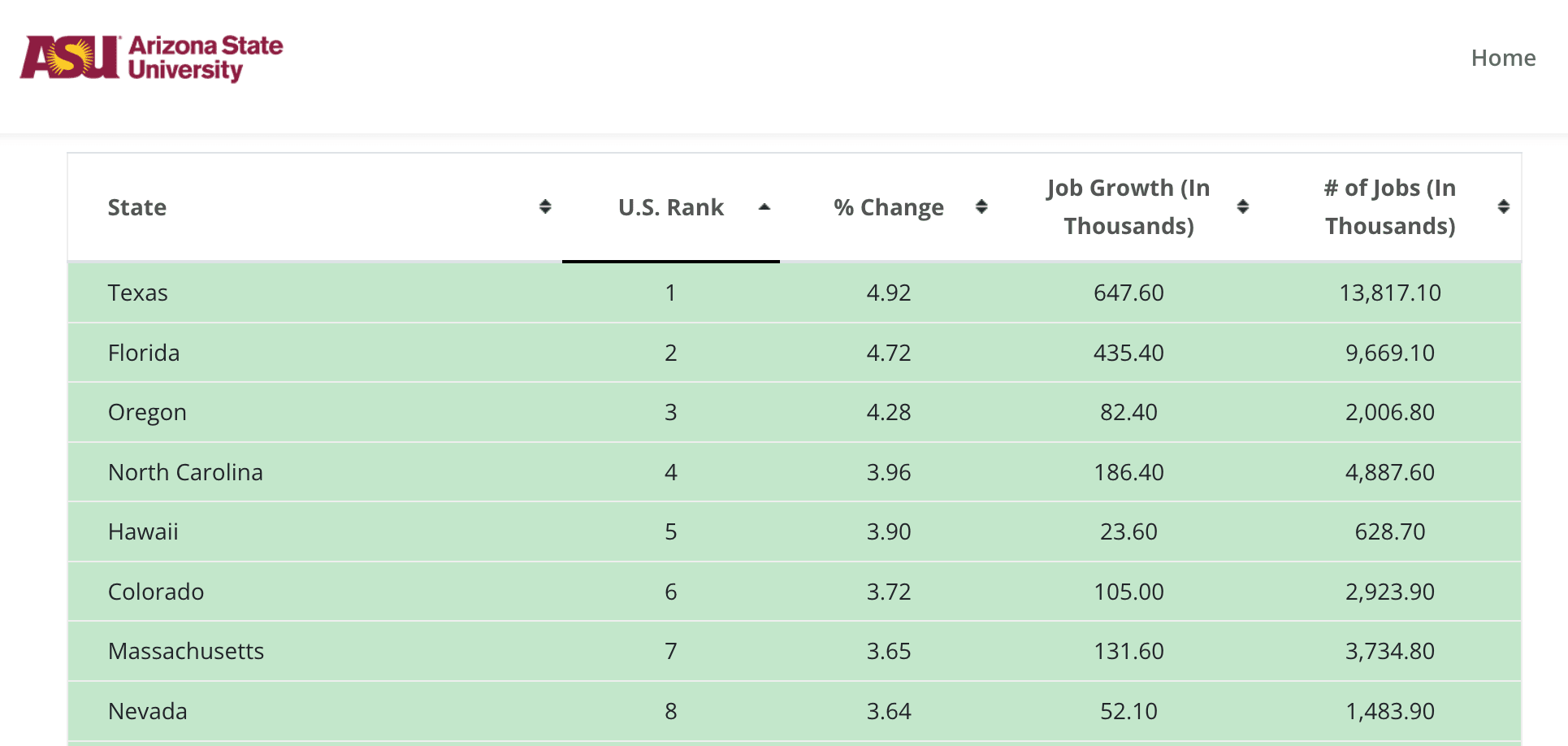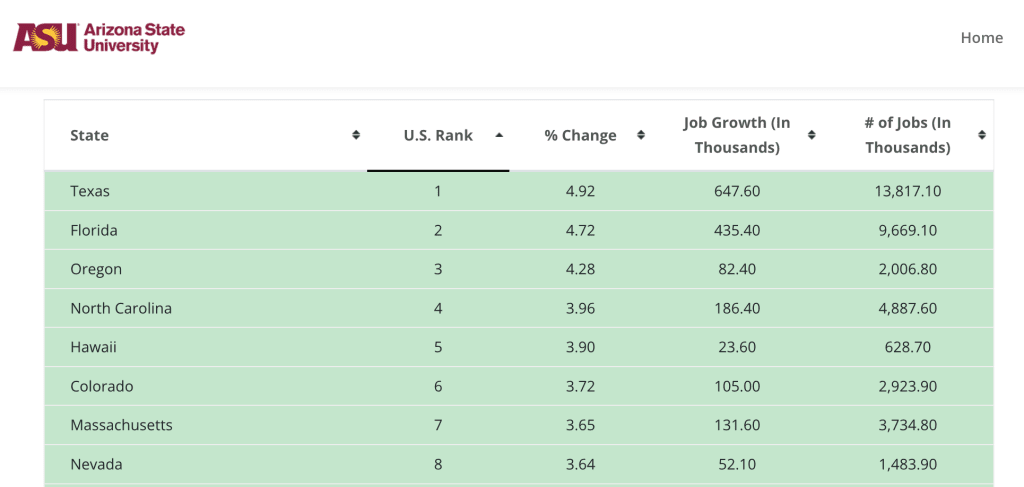 Illinois Job Growth
Illinois does not have nearly the job growth that Florida does. Its prohibitive corporate tax environment has stymied job growth and forced many of its largest job creators to leave the state.
Boeing, Citadel, Tyson, FTX, and Caterpillar all announced in 2022 that they are leaving Illinois to relocate their enterprises in business friendly states.
Illinois is ranked 27th in job growth and has created a fraction of the jobs that Florida has created (17.9k vs 6k). We understand because we have lived in both markets and have held jobs in both markets.
We have also helped dozens of people move in both markets and understand the nuances that each state has. In many instances, we have found that people choose to relocate to Florida and have to relocate to Illinois.
While Illinois's ranking of 27th isn't as bad as Mississippi (50) or Vermont (49), we believe moving to a state with healthy job growth, friendly business development culture, and healthy personal income benefits (e.g., no state income tax) is a great reason to relocate to Florida.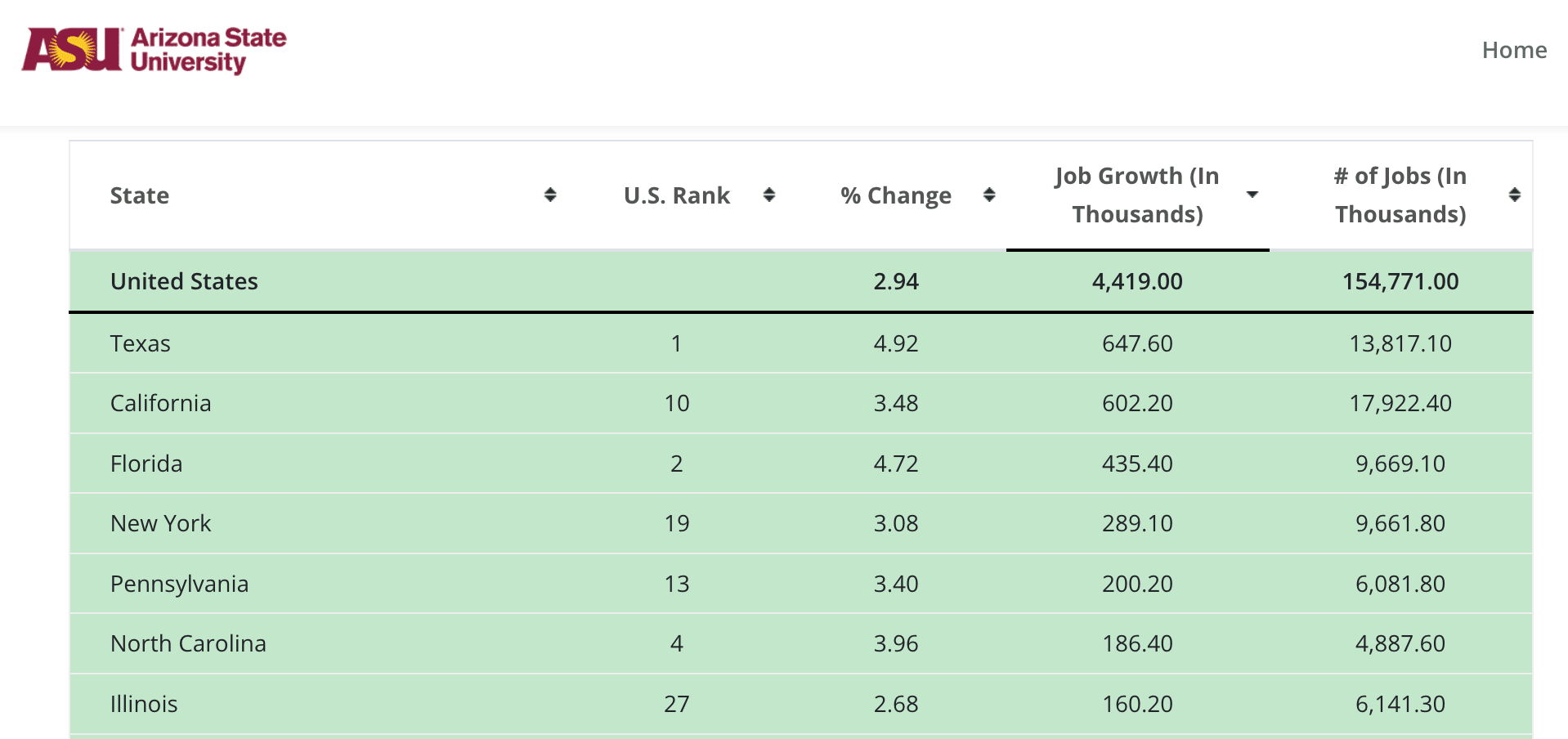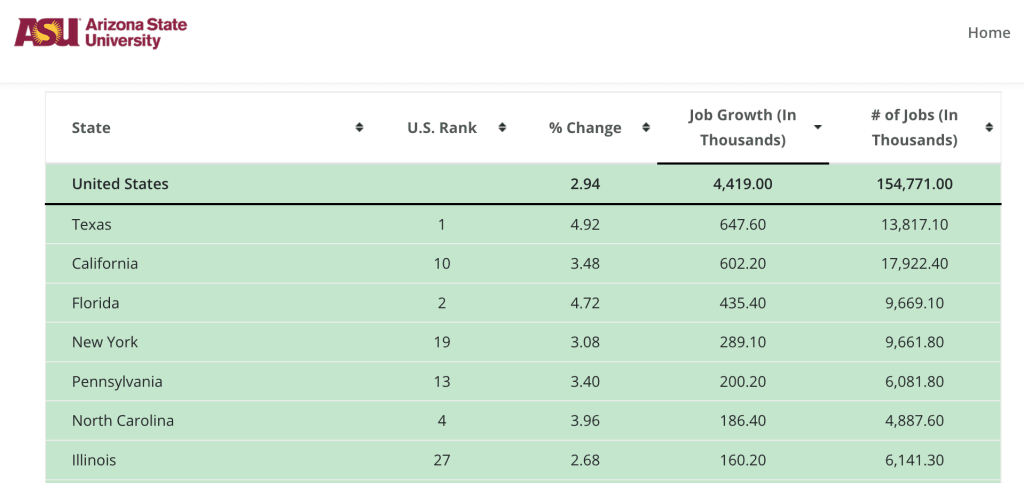 Florida is better than Illinois for the nature lovers
Florida is an outdoor sanctuary for the adventurous at heart. Since we moved to Florida, we haven't stopped exploring and taking advantage of the year-round sunshine.
First, the Florida sun is always shining which means the outdoors is always accessible to you. That's right, you can be outside in Florida 365 days per year.
On the other hand, Illinois isn't always as easy to be outside. When we lived in the Chicagoland area, we found ourselves hunkered inside for much of the winter.
We also noticed our spending increased during the winter months because we were paying for indoor activities more frequently to entertain our kids.
Do people snow mobile and hike in the winter in Illinois? Sure, there are people who love to brave the brisk cold air.
But, do most people in Illinois find themselves outside during the winter months? No.
Outdoor access by the numbers: Illinois vs Florida
| | | |
| --- | --- | --- |
| Outdoor Features | Illinois | Florida |
| Total Coastline Water Access (NOAA method) | 63 miles | 8,436 miles |
| Total % of State that is Forested (U.S. Forest Inventory Analysis) | 13% | 50% |
| # of State Parks | 142 | 191 |
| # of National Parks | 0 | 3 |
| % of State Covered in Parks | 1% | 6% |
| Total # of hiking trails by mile | 1,749 | 2,670 |
| Total # of Natural Lakes | 2900 | 30,000+ |
Comparing Florida to Illinois Outdoor Features
As you can see above, we compared many different types of outdoor features between Florida and Illinois and it wasn't even close. It honestly surprised us just how robust of a nature offering Florida has.
Florida has more water access, more coastline, more trees, more state parks, more national parks, more hiking trails, and more access to outdoor adventures than Illinois.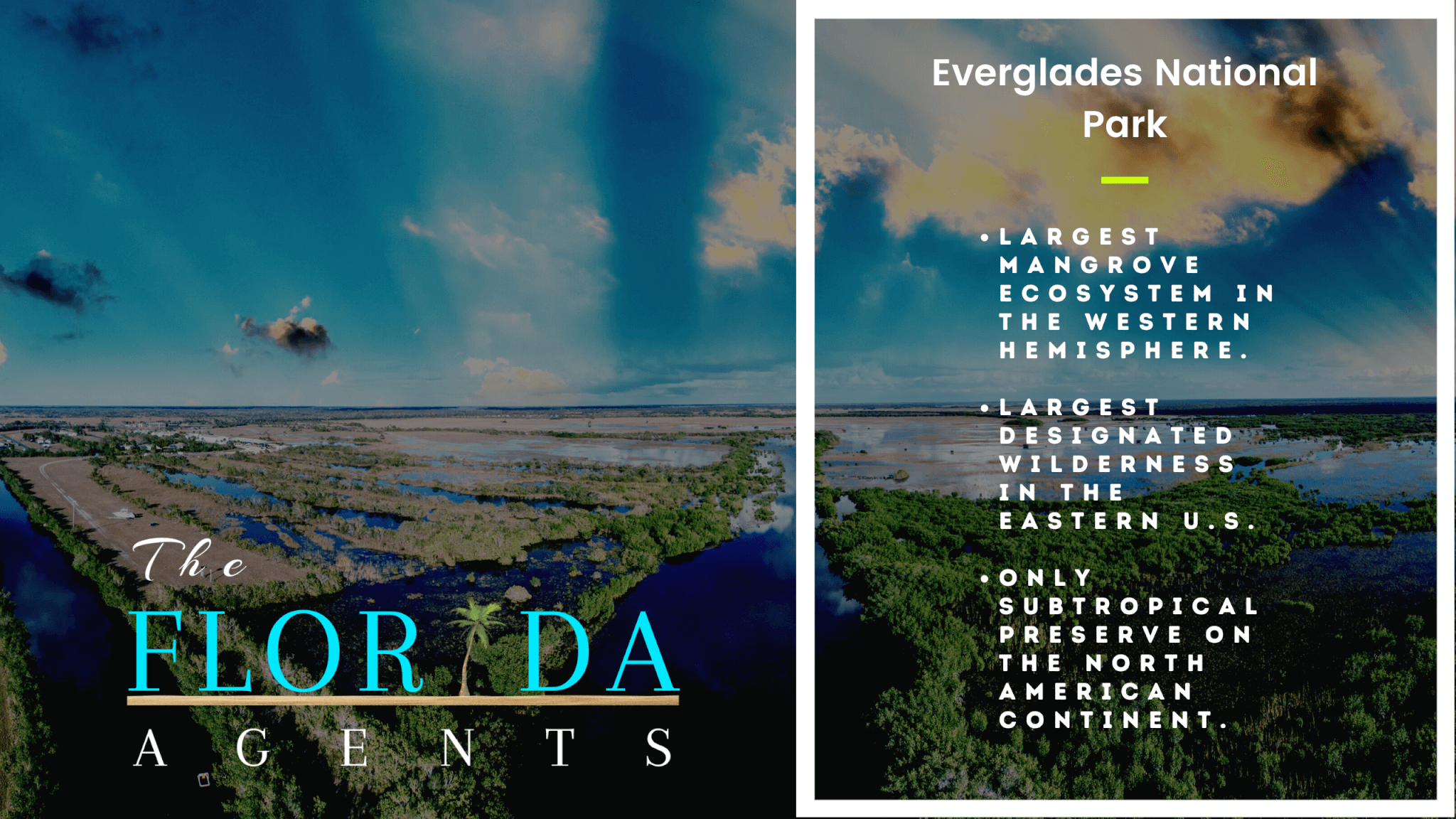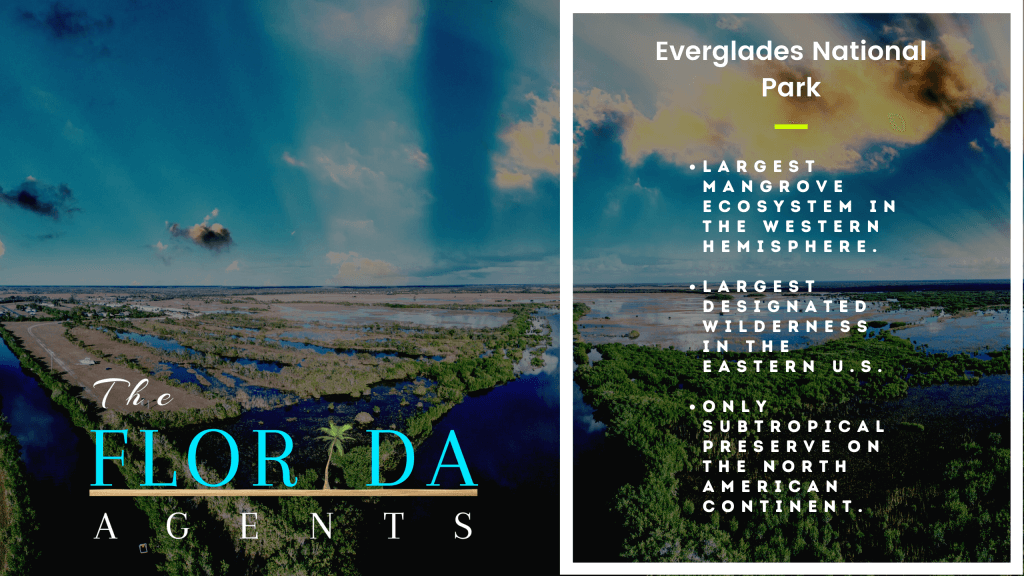 In many cases, Florida doubles, triples, or even has 10x the number of outdoor features in certain categories.
Frequently Asked Questions
Does Florida ever snow?
Living in Florida, I often hear people ask if it ever snows here. The answer is no, it does not snow most years in Florida, especially in the central in southern Florida. In fact, southern Florida has only recorded a few instances of measurable snow accumulation in the last century.
When and where does it snow in Florida? When it happens, it usually happens when temperatures rarely dip below freezing for more than a few days at a time, and typically in the cooler months of December, January, and February. The most likely areas to experience snow is in northern part of the state and along the panhandle.
For example, the northern city of Jacksonville, FL once recorded 1.9″ of snow in 1899. We know, that's a long time ago, but it happened.
Snow occasionally falls due to strong winds from the north carrying moisture from other states or systems developing along cold fronts.
Why are so many people leaving Illinois?
Illinois has been facing an ongoing exodus of residents for some time now. It's estimated that from 2015 to 2019, the state lost a population of almost 155,000 people. This is due to a combination of factors, which ultimately boil down to cost of living, high taxes, rising crime, political corruption, harsh weather, and expensive housing.
The high costs associated with living in Illinois make it hard for many families to stay in the state and maintain their quality of life. Property taxes are incredibly high and can be difficult for those on fixed incomes or low salaries to afford.
Additionally, employment opportunities have declined significantly over the last decade. For example, Florida was ranked 2nd in job growth in 2022 and Illinois was ranked 27th. While Chicago is a huge economic hub, it's not enough to sustain quality growth for its residents.
The unfortunate truth is that Illinois isn't doing enough to retain its residents and attract new ones either. This means current residents have no choice but to leave if they want a better future elsewhere.
Where are people moving to from Illinois?
According to Illinoispolicy.org, most people from Illinois are leaving to move to Florida, Texas, and South Carolina. It appears that people from Illinois who are tired of the weather, politics, crime, and taxes are moving to southern states with tax friendly policies.
Illinois is the 3rd most left state behind California and New York. People are leaving high tax states in droves and moving to friendlier states for personal finances.