Do realtors have to refer 3 lenders? (surprising answer)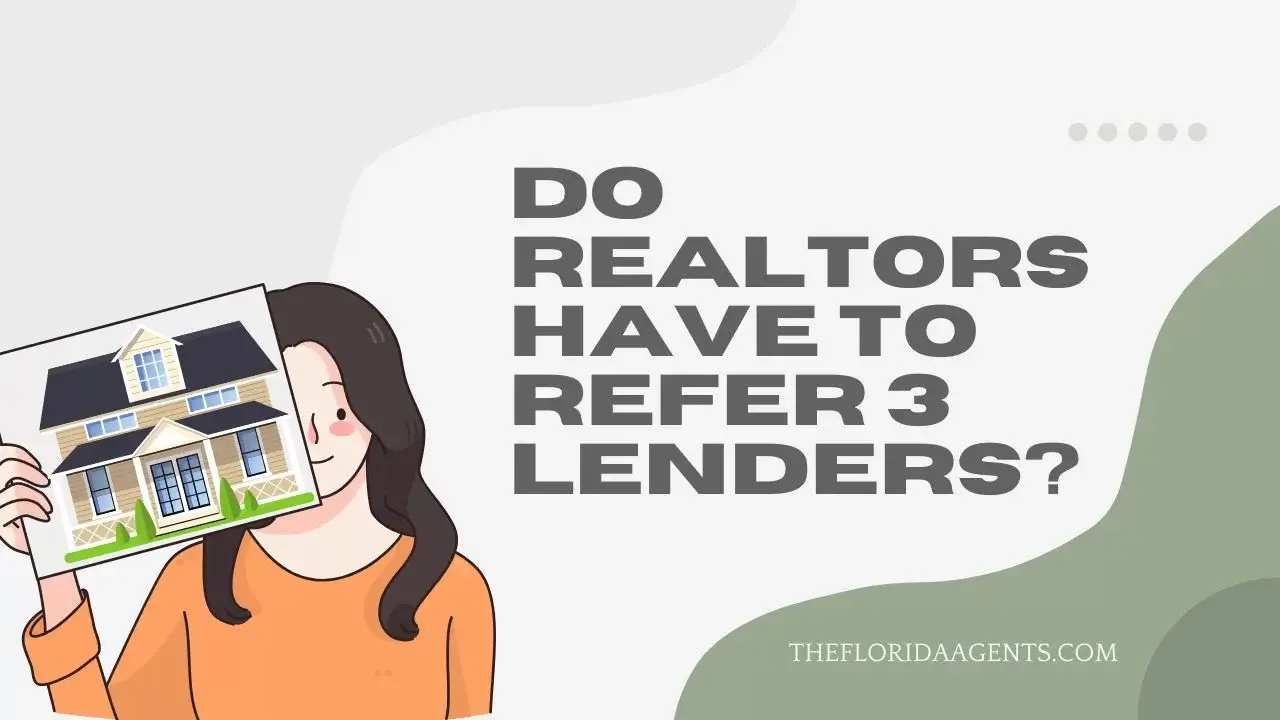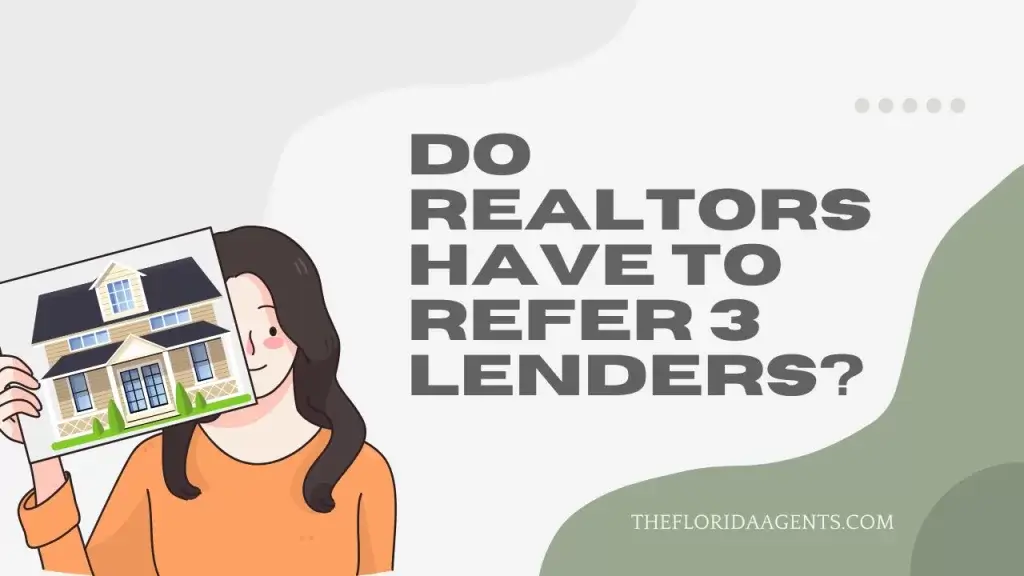 As experienced real estate professionals, Tom and I understand that buying a home can be an overwhelming process, especially for the last few years.
It's been common practice for real estate agents to refer at least three lenders, but do they have to?
Our blog focuses on explaining mortgage lender referrals by realtors and so much more.
We will address common questions and concerns to provide you with the information you need to make informed decisions.
Do realtors have to refer 3 lenders to home buyers?
No, realtors do not have to refer three lenders to home buyers.
This is a myth. However, the myth has a history.
The idea that real estate agents need to refer three lenders stems from an old rule in the Real Estate Settlement Procedures Act (RESPA).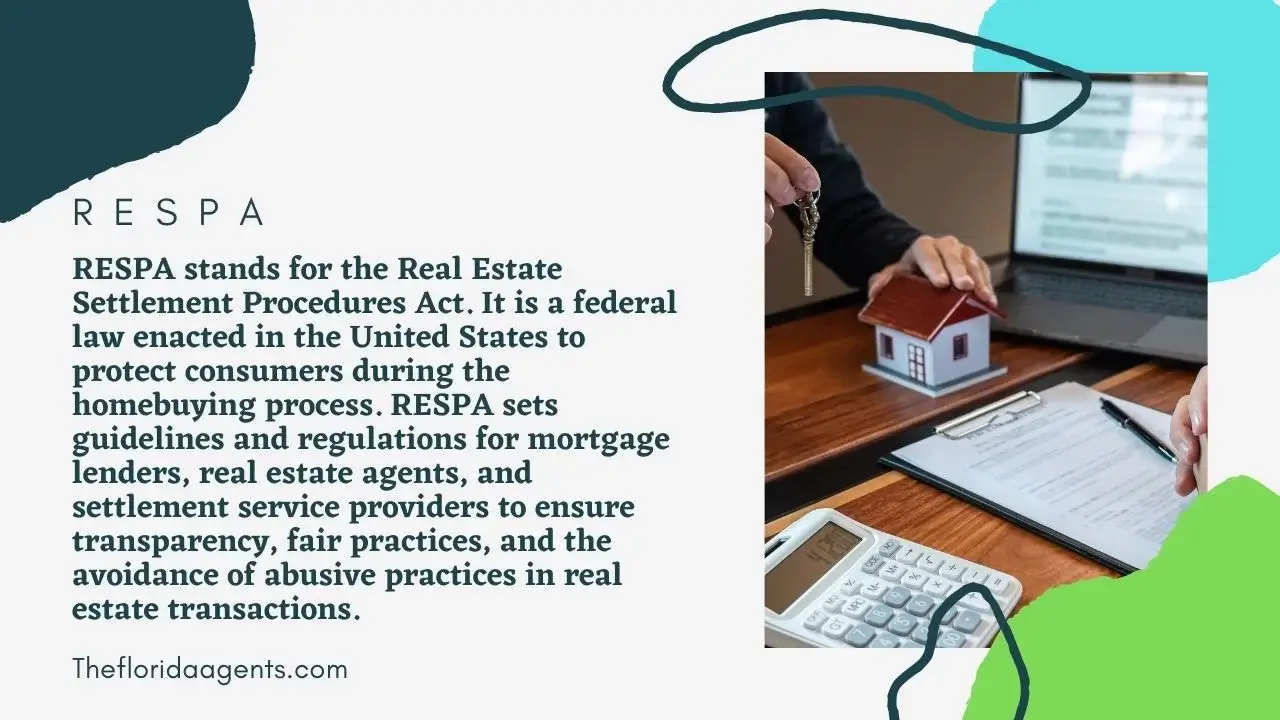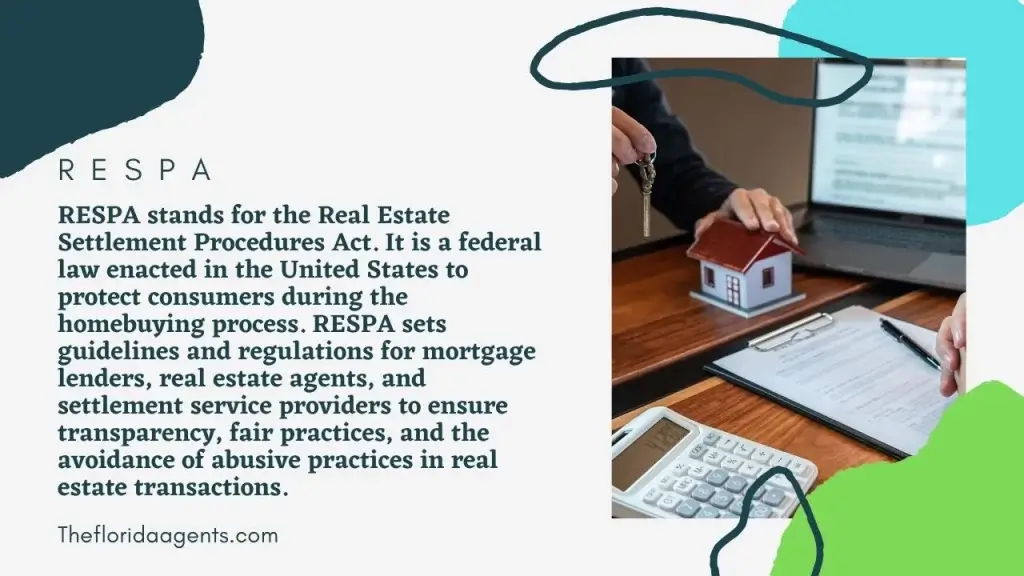 It required agents who charged buyers a fee for evaluating financing options to consider multiple lenders. And while this wasn't common practice, it did happen decades ago.
It is logical for a home buyer to seek impartial opinions and options since buying a home is a significant decision.
However, this rule no longer exists today. And that's good news for you.
Agents can't earn fees for referring buyers unless they become licensed loan officers themselves, which is very rare.
Referring exclusively to one lender is allowed, but no compensation can be received for the referral.
It's good to have multiple lenders to refer to.
We work with different lenders specialized in various areas such as new construction, resale, international investments, and more.
What is a Mortgage Lender Referral?
Having a reliable and experienced team is essential when purchasing a home.
A mortgage lender is a business that provides loans specifically for purchasing or refinancing real estate properties. The person who assists you in the process would be your "lender."
When you ask your realtor if they know of a good mortgage lender, a referral occurs.
Realtors play a crucial role in facilitating the home buying process and can provide valuable insights and recommendations.
As we mentioned above, it's common practice for real estate agents to refer trusted lenders.
They can recommend you their favorite lender or a multitude of lenders—either is common practice.
Should You Use Your Realtor's "Preferred Lender"?
When your realtor recommends a preferred lender, it's essential to consider the pros and cons before making a decision.
While it's valuable to consider the recommendation of your realtor, given their established relationship with the lender, it is absolutely vital for you to conduct independent research and gather additional information.
Pros:
Rapport with a lender can often get your problems solved quickly because lenders work off realtor referrals.
Your realtor has likely done dozens of successful transactions with this lender and trusts them.
Local expertise is offered by the recommended lender, ensuring familiarity with the area.
Each lender offers their own distinct programs, and your realtor can provide valuable insight into these programs, drawing from their experience with previous clients.
Cons:
Possibility of missing out on potentially better deals from other lenders—this goes back to unique programs offered by each lender.
Your real estate agent's recommended lender may lack qualification or skill (e.g., family and friends).
A less experienced realtor might lack a sufficient transactional history to thoroughly evaluate their chosen lender.
We believe that using a preferred lender with a real estate agent you trust is a great idea.
We do not believe this is the only way forward, but honest business people typically affiliate themselves with honest business people.
When buying a home with lenders, it's important to have someone you trust as it can be quite confusing. Maybe you are selling and buying a home at the same time and find yourself juggling a lot.
It's also possible you are buying a new home in a new construction neighborhood and are feeling pressured by the builder to use their lender for the "best deal".
Or maybe you have questions about down payment, credit scores, programs, interest rates, and more.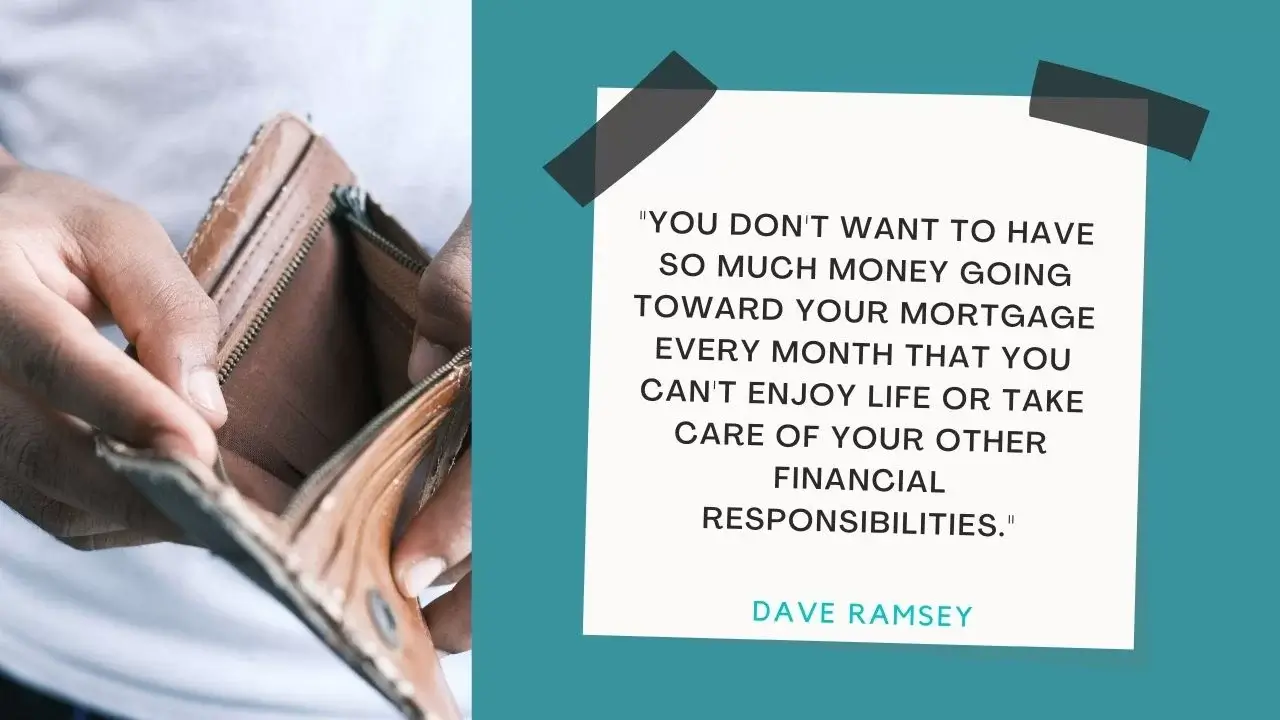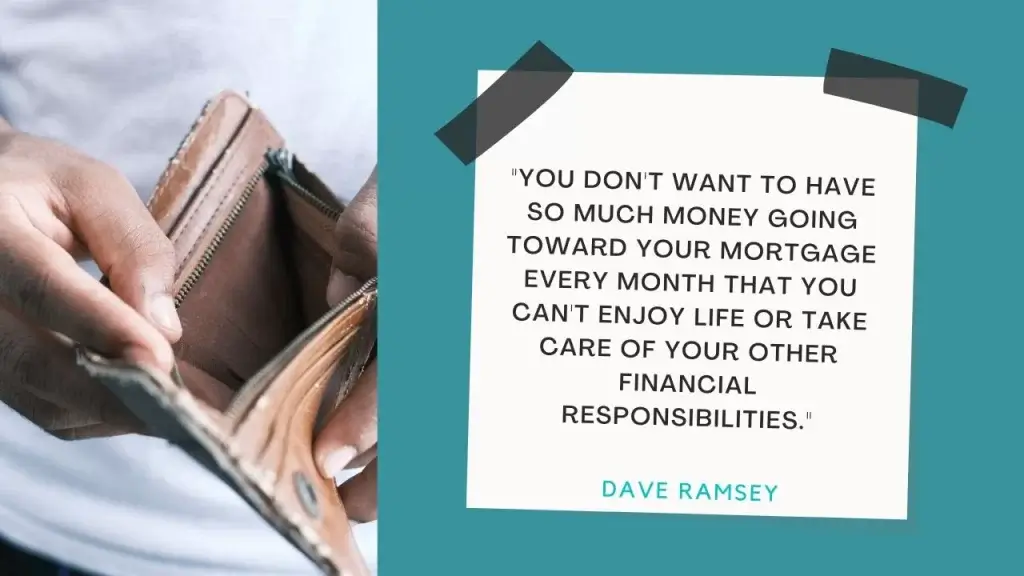 The average credit scores for different loan types vary. For conventional loans, the average score is 756, for FHA loans it's 676, and for VA loans it's 720. These scores are important because they determine loan eligibility and interest rates.
Misconceptions about down payments further fuel inquiries. While 62% of Americans believe a 20% down payment is necessary, the reality is that most mortgage loans require less than 5% down payment.
| Loan Types | Down Payment Requirement | Interest Rates | Credit Score Range |
| --- | --- | --- | --- |
| Conventional, FHA | 3% – 20% | Competitive | 680 – 800 |
| VA, USDA | 0% – 3.5% | Low rates | 620 – 750 |
| Conventional | 5% – 25% | Fixed and adjustable | 700 – 850 |
| FHA, USDA | 3.5% – 10% | Competitive | 600 – 750 |
| Conventional, Jumbo | 10% – 20% | Customized rates | 720 – 850 |
Mortgage Rate Types
**Below are a few types of mortgage loans and estimated credit score ranges. Be advised that requirements and rates change constantly.
When you have questions like these, it is important to have a reliable lender who is recommended by a trusted agent.
Should you shop around for mortgage rates?
Regardless of whether you choose your realtor's preferred lender or explore other options, it is crucial to shop around and compare mortgage rates.
This is especially true in today's market, where rates fluctuate rapidly. Taking the time to explore different offers can lead to potential savings.
Research reveals compelling savings opportunities for borrowers who obtain multiple rate quotes.
A study found that borrowers saved an average of $1,435 by getting one more rate quote.
Those who gathered five quotes saved about $3,000 on average.
Taking the time to shop around can significantly impact your financial outcomes and potentially lead to substantial savings on your mortgage.
That's a lot of money!!!
Let's use a quick scenario to paint the full financial picture:
Let's consider a scenario where you secure a 20-year loan for $350,000 for your dream home in Orlando, FL. You lock in a rate with an interest rate of 4.5 percent.
In this case, your monthly payment would be approximately $2,249. However, if you manage to lower the rate to 4 percent by choosing a different lending program, your monthly payment would decrease to around $2,136.
This reduction of $113 per month translates to substantial savings over the entire loan term, amounting to approximately $27,120.
Is this possible?
You bet.
Here are five popular lending programs aimed to help home buyers save money:
HA Loans: Lower down payment requirements and flexible credit criteria.
VA Loans: No down payment requirement and potentially lower interest rates for eligible veterans and service members.
USDA Loans: Competitive interest rates and no down payment requirement for rural and suburban homebuyers.
Conventional Loans with PMI: Lower down payment option with Private Mortgage Insurance.
State and Local First-Time Homebuyer Programs: Assistance programs offering grants, down payment assistance, or low-interest loans for first-time homebuyers.
By exploring better interest rates and negotiating with lenders, you can significantly impact your long-term financial outcomes.
Why shouldn't I just use an online robo lender?
Robo lenders, also known as online or digital lenders, are financial institutions that utilize technology to automate the mortgage loan process.
They operate through digital platforms and algorithms, enabling borrowers to apply for mortgage loans, receive decisions, and complete the loan process online.
Some examples of robo mortgage lenders include Better.com, Quicken Loans' Rocket Mortgage, and SoFi.
However, you should know that this convenience may not always be positive.
Limitations to Robo Lenders
Limited Personalized Guidance: Robo lenders lack personalized guidance from dedicated loan officers. They won't get to know you like a neighborhood lender would.
Lack of Human Touch: The absence of human interaction makes it challenging to address specific concerns or receive customized solutions. You may be passed off from team member to team member.
Potential for Higher Costs: Carefully review terms and fees as robo lenders may charge additional fees or have higher interest rates. The rate might be lower, but there could be issues on the back-end language (e.g., points, term, etc).
Limited Negotiation Power: Robo lenders have limited room for negotiation or advocating for better terms on your behalf. Their business is to operate at scale and speed, not negotiate on your behalf.
Complex or Unique Situations: Robo lenders may have limitations in accommodating complex or unique financial situations.
Conclusion:
As your trusted real estate team, Tom and I recognize that your realtor's lender recommendations are just one aspect to consider when making informed decisions. While there is no obligation to use your realtor's preferred lender, their advice should be taken into account. Conducting thorough research, comparing rates, and exploring various lenders can help you find the best fit for your unique needs. By doing so, you increase the potential for substantial savings on your mortgage, ensuring a successful and rewarding home buying experience.
Frequently Asked Questions
Should your realtor talk to your lender?
We encourage this in our business. In certain situations, your realtor may need to communicate with your lender. This could involve coordinating tasks such as appraisals and other essential aspects of the home buying process. A great relationship between realtor and lender can contribute to a smoother transaction.
Do realtors get "kickbacks" or compensation for referrals?
Under the Real Estate Settlement Procedures Act (RESPA), it is not allowed for real estate agents to receive payment for referring someone to a lender for a mortgage loan.
This regulation ensures that recommendations are made in your best interest rather than for personal gain.
Can a seller or realtor require you to use a specific lender?
No, you cannot be compelled by a homeowner, builder, or your realtor to work with a particular lender. While new construction home builders may put pressure on you, the ultimate decision of selecting a lender still rests in your hands. This empowers you to choose the lender that aligns perfectly with your needs and preferences.
Are local lenders preferred by sellers or sellers agents?
Some sellers or sellers agents prefer local lenders for efficient and reliable service, but many sellers are not overly concerned about the lender you choose.
The focus tends to be on securing a qualified buyer rather than the lender involved.
What old real estate rules no longer apply to real estate agents?
There was a belief that real estate agents had to provide three lender referrals, which is no longer a requirement.
Some agents used to charge separate fees for evaluating financing options, but current regulations prohibit earning fees specifically for this activity.
In some areas, dual agency representation has changed. Dual Agency occurs when an agent represents both the buyer and the seller. In many places, this practice is now regulated or prohibited to protect the interests of clients and prevent conflicts of interest. Places like Vermont, Alaska, Wyoming, Texas, Maryland, Kansas, Florida and Colorado all prohibit dual agency.
It's essential for individuals in the real estate industry to stay updated on the latest regulations and practices to navigate the industry effectively.