Do You Need a Realtor for New Construction?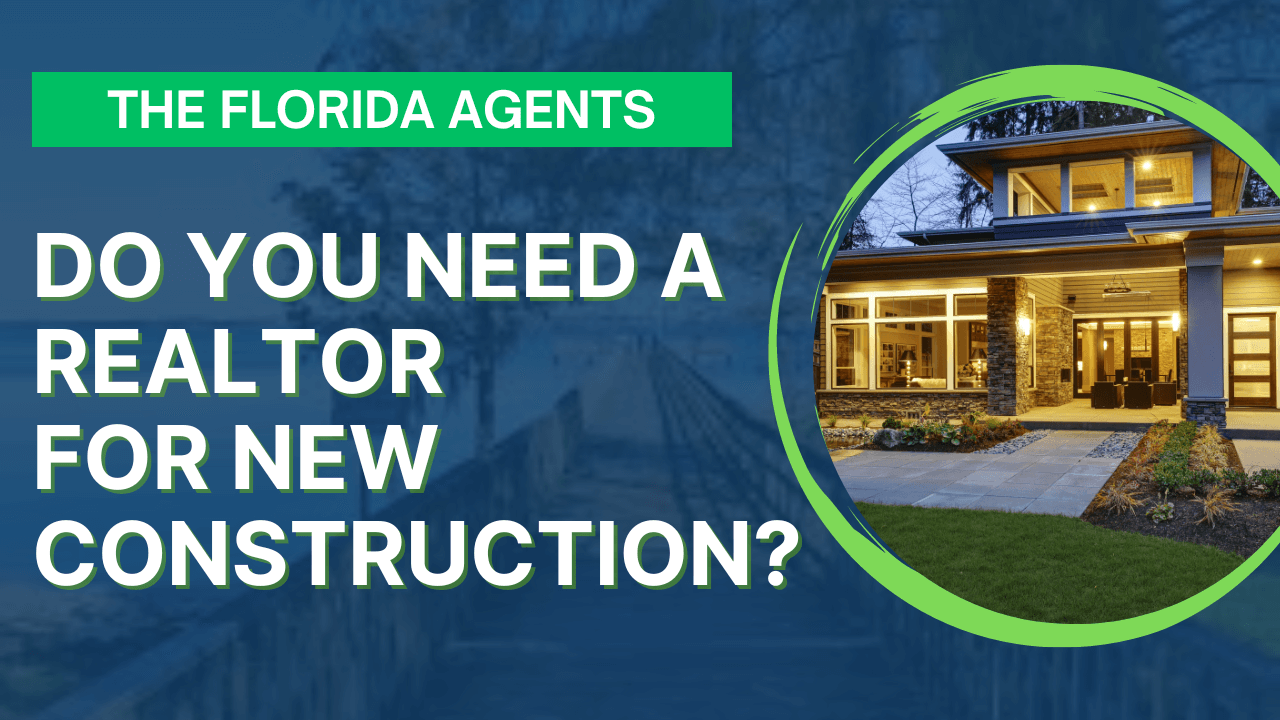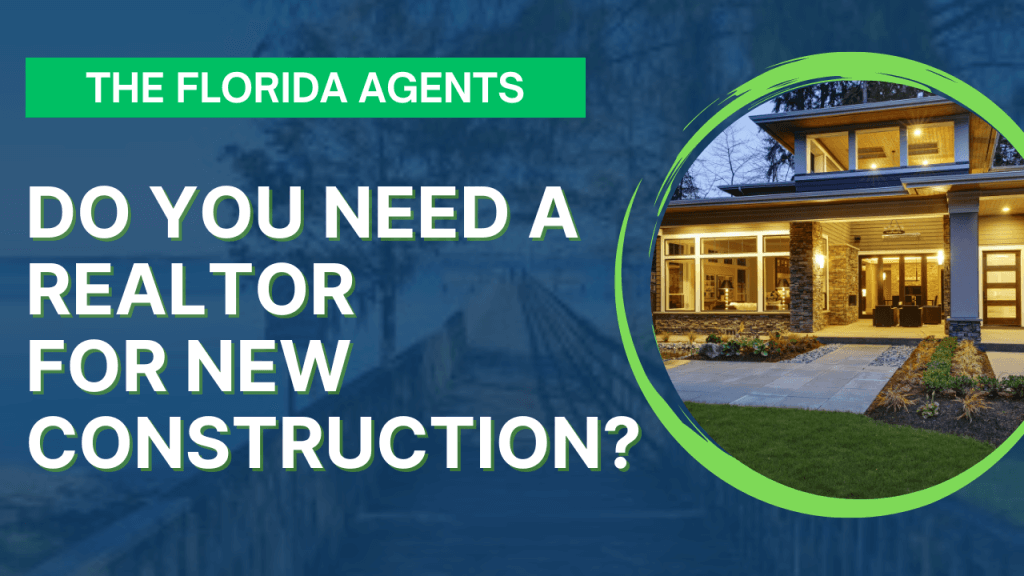 When buying a home, you may ask yourself whether you need a realtor when buying new construction. It's a common question and one we get all the time from prospective buyers and investors.
The Short Answer: You don't need a realtor when buying new construction because you can use the builder's sales agent. However, you lose third-party transparency, potential negotiation power, and a detailed inspection walk-through process aimed at protecting your purchase.
Let's dive into the pros and cons of using a real estate agent for new construction to help you make an informed buying decision.
Do You Need a Realtor for New Construction?
There aren't any laws in the United States that require to use a real estate agent when buying new construction.
Most large residential builders will have an in-house sales staff that can guide you through the showings, home finishes and upgrades, financing, walk-throughs, and closing.
On the other hand, having a real estate agent provides substantial benefits to the buyer that won't cost you more money.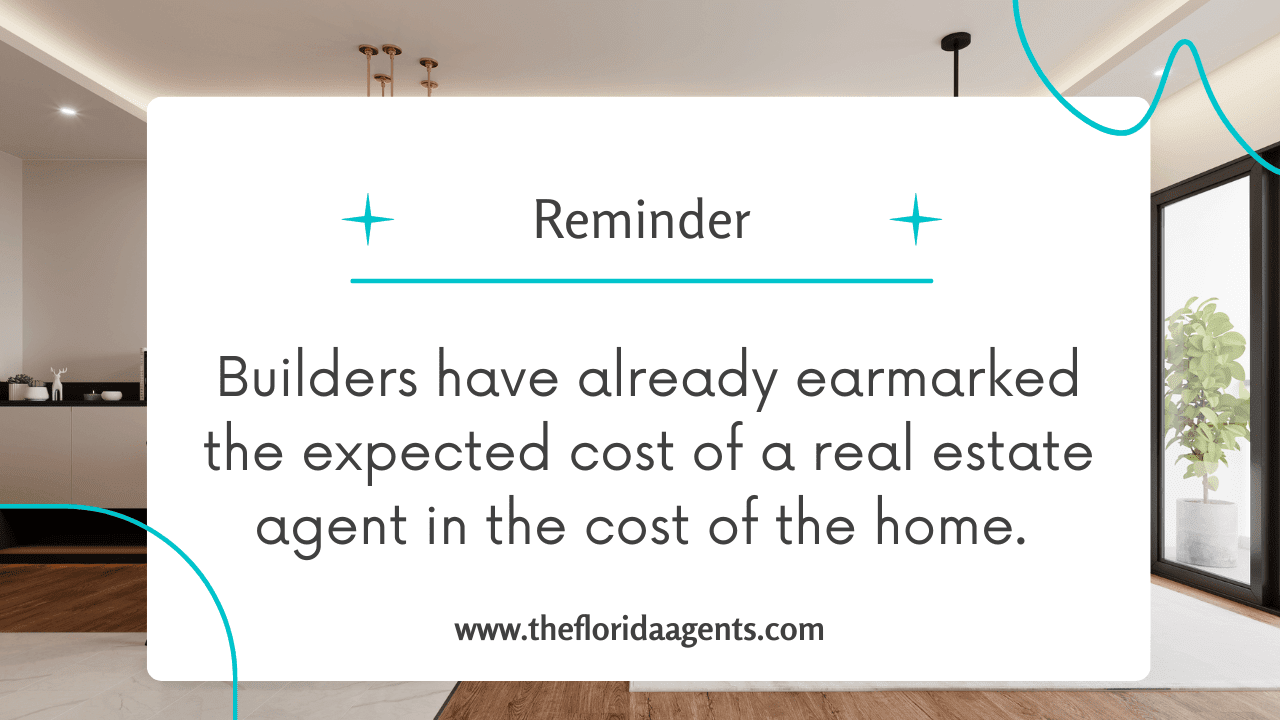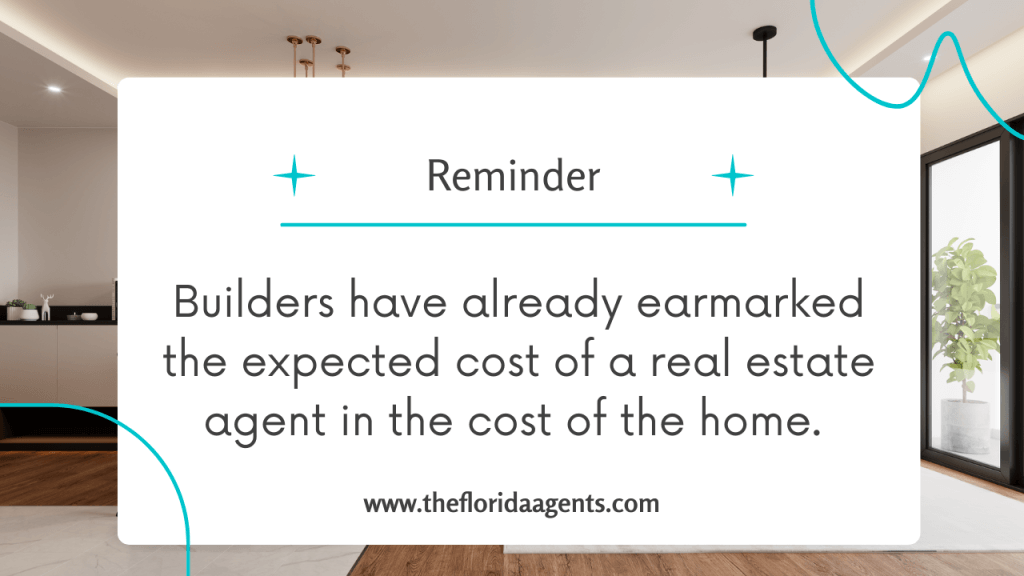 Real estate agents provide a consultant service that enables buyers a safe place to ensure they are receiving the best purchasing power available.
Cons of using a realtor for new construction?
There are a few reasons why someone may choose not to use a realtor for new construction.
First, many new construction builders have their own sales representatives who are trained to sell their specific product and may have more in-depth knowledge of the specific community and home models available.
Second, not all real estate agents will have the availability you need. A large percentage of realtors are part-time. In fact, many real estate agents leave the profession within two years.
Third, your real estate agent may not have enough background on the property or community you are hoping to purchase.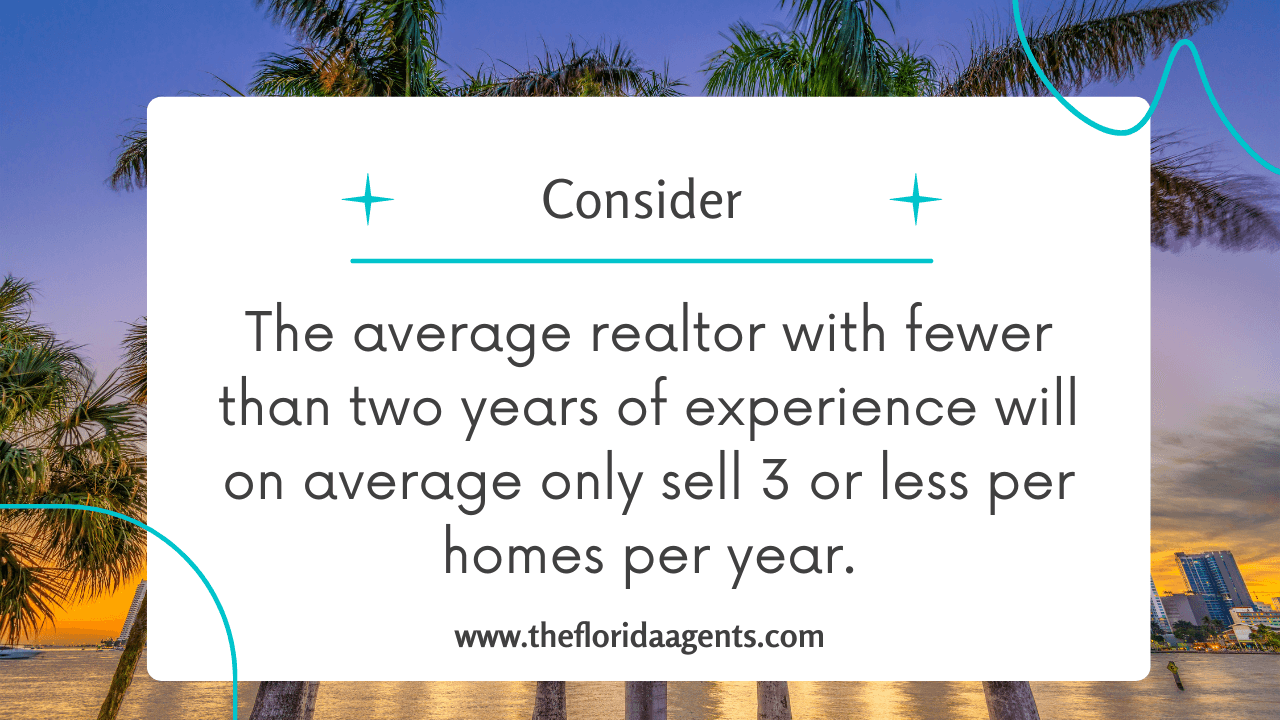 Fourth, the builder may have multiple communities they are building in and they can better inform you of all of your choices.
Fifth, builder know builders and they can help you differentiate the quality of their product versus a competitor's product.
Pros of using a realtor for new construction?
Using a realtor can be a big decision that isn't always completely understood. Let's look at 5 reasons why you may want to consider a real estate agent for new constructions.
First, realtors can offer valuable insights and guidance throughout the home buying process, including helping you navigate the complex world of new construction design, inspections, and warranties.
If you haven't bought new construction—you may be in for a surprise.
A good realtor will have experience in the new construction sales process—which can be confusing—to help you maximize your return on investment.
While realtors cannot legally interpret a contract, their value comes when they are able to help you better negotiate upgrades, price-matching competitors, and even have difficult conversations with builders about timelines and contractual promises.
Second, realtors can also provide you with information about the local market and help you identify potential properties that fit your specific needs and budget.
A builder will never suggest you check out other builders—they want to close the deal as fast as possible because land acquisition, materials, and labor cost a lot of money.
Realtors aren't concerned with any of those factors and make their money by helping you find the home of your dreams in hopes you refer friends and family in the future.
Whether you choose Builder A of Builder B is of no concern to the realtor—they are in the business of people and not the business of building as many homes as possible.
Take for our example our recent video on three completely different communities, with three different builders (Pulte, Landsea, and Mattamy), and for three different types of buyers. We work for you, not the builder.
Third, a realtor can negotiate on your behalf to ensure that you get the best possible price and terms, and may even be able to secure additional incentives or upgrades from the builder.
If you are working with a full-time real-estate professional with roots in the community, chances are you will get a better deal in the end.
Fourth, if you choose a realtor with a rich history in new construction, they will know past incentives, current incentives, and future incentives in comparison to other builders.
There is a chance that they have already sold homes in the community and have people in the process of building a home, so they have real-world historical comparisons to ensure you are getting the best possible transaction.
Fifth, having a realtor by your side throughout the entire process can provide you with a non-partisan wingman that allows for peace of mind. As a realtor, we are much less emotional and sales driven than a builder sales-rep/agent because we aren't employed by the builder.
Are real estate agents more expensive than a new construction builder agent?
No, realtors won't cost you any more money than using a builder employed agent.
Builders have already earmarked the expected cost of a real estate agent in the cost of the home.
So, by not using a real estate agent, do not anticipate the builder will automatically save you that money on the backend because they have to pay their own sales agent a commission because they are also real estate agents.
You may be told by a builder than real estate agents are more expensive or that you'll get a better deal by using their in-house real estate team, but that isn't true.
Our clients have saved thousands of dollars and received more for their money countless times. In fact, a recent article by the Basis Point detailed how builders are offering 59% of buyers new incentives.
Are you sure you are getting their best incentives? You need a real estate team who understands the market and knows the builder and their sales team.


We've sold tens of millions of dollars in new construction and have seen our clients get the best possible deal time and time again because of our previous knowledge of the builder, the process, prior transactions, and comparisons with other builders.
Builders also need outside real estate agents to bring in prospective buyers because new construction homes would sit for much longer if they relied solely on buyer walk-ins.
Not to mention, if a builder tells you that you won't get the best deal unless you use their staff, is this a builder you want to work with? Is this a sign of things to come?
Do you want to buy a home from a company that will only pull back the curtain under their own terms? How do you think closing and walk-throughs will go? That's right, on their terms as well.
How does a realtor get paid on new construction?
A real estate agents gets paid by the builder after the closing. It is much like a traditional resale transaction except the builder takes the place of the seller.
If you've ever purchased a resale home and the seller pays your closing costs, then you've experienced what buying a new construction home is like.
The builder has already set aside the money expecting to pay the real estate agent and in a traditional economic market, the buyer often times will receive closing cost credits.
Real estate agents will make a small percentage of the total transaction. Each builder is different and will pay out the real estate fee.
Should I buy new construction?
Only you can determine what is right for your situation, but we've had countless happy clients who have purchased the new construction home of their dreams.
Buying new construction doesn't always have to be a painful experience. In fact, we've had more positive experiences than negative experiences.
Quick tip: Look at your realtors reviews and see if they've sold in new construction. RateMyAgent and Google Reviews are popular areas for new construction type reviews as Zillow.com and Realtor.com reviews tend to favor resale reviews.
Resale and new construction are totally different transactions and you'll want to make sure your realtor knows both.
If a client were to review us on RateMyAgent, they would find more than 50 reviews from our clients—many of which are new construction buyers.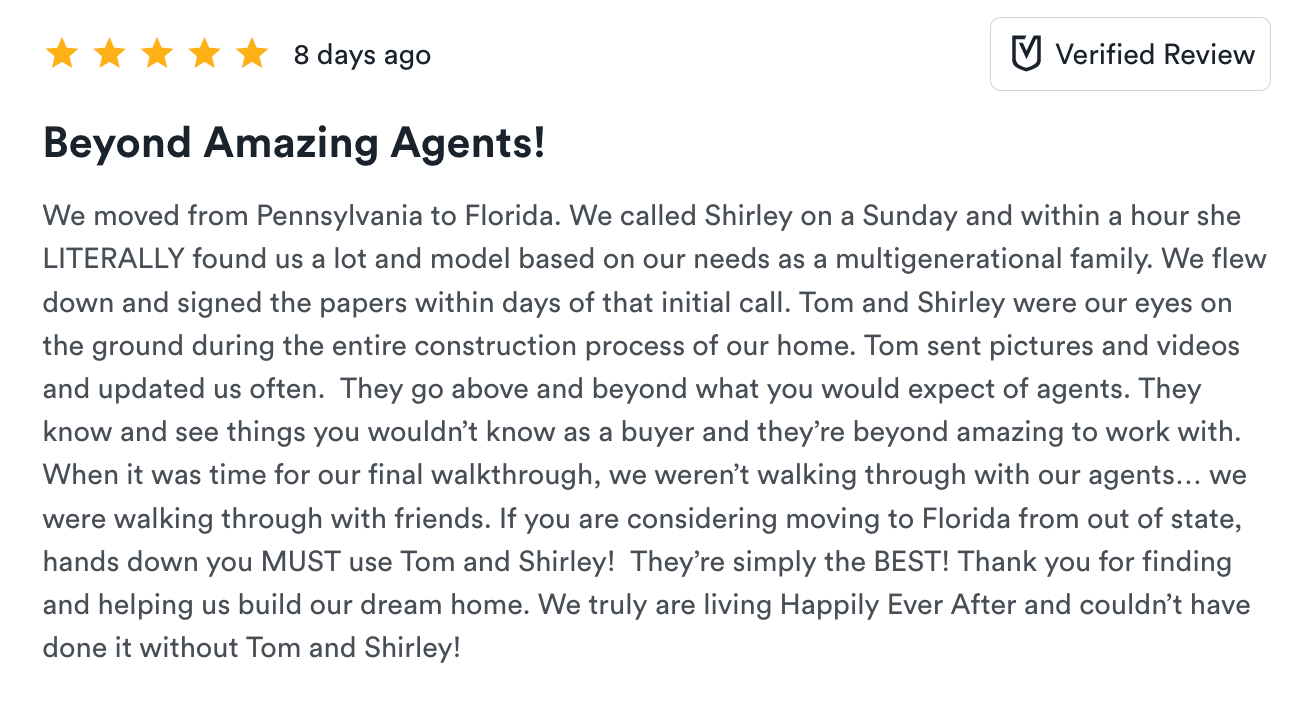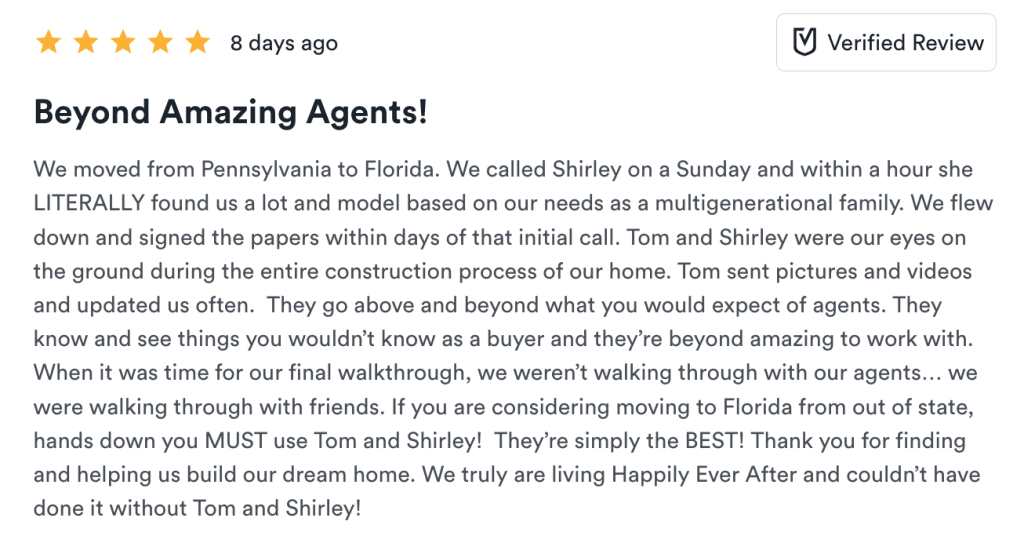 Use the following checklist to determine if buying new construction is right for you:
Are you willing to wait 9-12 months while your home is being built?
Are you in love with the idea of a brand new home more than the long process to acquire it?
Are you mentally prepared to walk-through your new construction home a week before closing and find problems with your home?
Are you willing to negotiate strongly to get the best possible deal?
Are you prepared for your home to take 3 to 6 months longer to build than you expected?
Have you fully vetted your real estate team?

Do they have extensive experience selling new construction?
How well do they know new construction contracts?
Are they willing to negotiate from a position of strength on your behalf?
Do they know all the new construction builders in the area?
Are you confident they are securing the best deal?
Are they full-service agents that will be there during the walk-through and inspection?
Do they know the nuances of each builder and what their strengths and weaknesses are?
A great realtor will know the builder, the sites they are building in, phases of development, incentives (past and present), and unique qualities regarding their building process. For example, we publish videos on new construction phases so buyers get a feel for what to expect in the future.
Frequently Asked Questions
Do realtors get commission on new construction?
Yes, each builder has set a pre-determined commission rate for real estate agents.
Sometimes the commission is based on the total cost of the transaction including upgrades (spec homes) and other times the commission is only based on the sales price of the home minus upgrades (home base price).
The most common areas for higher builder profits are selecting higher-end flooring, cabinets, countertops, and bathroom features because the builder has to install these features anyway and it's easy to charge more money for premium materials.
Are there risks of buying in a new development?
Buying in a new development is no different than buying a resale home—the both have risks.
Risk of buying new construction
From a financial perspective:
New construction costs as advertised rarely have a final sticker price that's printed on the billboard in front of the neighborhood. If you see a sign that says something to effect of, "4 bedrooms homes starting in the low 400k's," you should know that you'll probably spend at least $500k. You'll need to consider land premiums, home upgrades, options, etc.
The value of the property may not appreciate as quickly as expected, leaving the buyer with a property that is worth less than what they paid for it. This doesn't happen often, but markets can cool unexpectedly or the market has overvalued the price of a community.
From a quality perspective:
The quality of the construction may be lower than expected, resulting in issues such as leaks, cracks, and other defects. This is why it is so important to have a third party inspection. You may have to work with a builder in advance to ensure you are allowed to have a third party inspection. Ensure the third party carries a robust insurance policy.
The developer may not be able to deliver on all of their promises, such as the inclusion of certain amenities or the completion of certain areas within the development as the closing date approaches. Do not take one penny less than what you paid for. This is why we always suggest working with a real estate agent who understands new builder contracts.
From a time perspective:
There may be unforeseen delays in the completion of the project. These delays can impact the buyer's plans for moving in and can result in additional costs if they need to find temporary accommodation or make other arrangements while waiting for the completion of the construction.
If the buyer has purchased the property as an investment, delays can impact the buyer's ability to start generating rental income or to resell the property. These delays can result in huge losses.
*It should be noted that new construction typically comes with specific builder warranties which covers the home for structural and other defects to help protect your investment. You do not receive these same warranties in a resale transaction.