Does Clermont Florida have a downtown?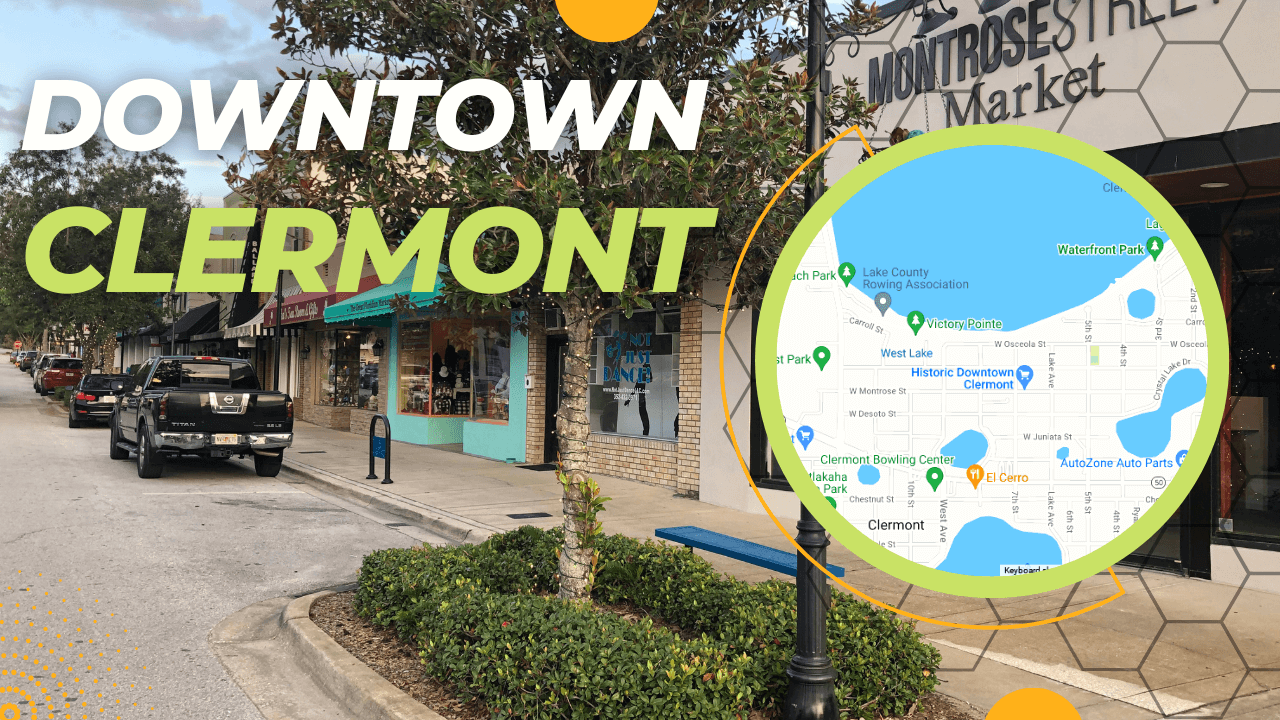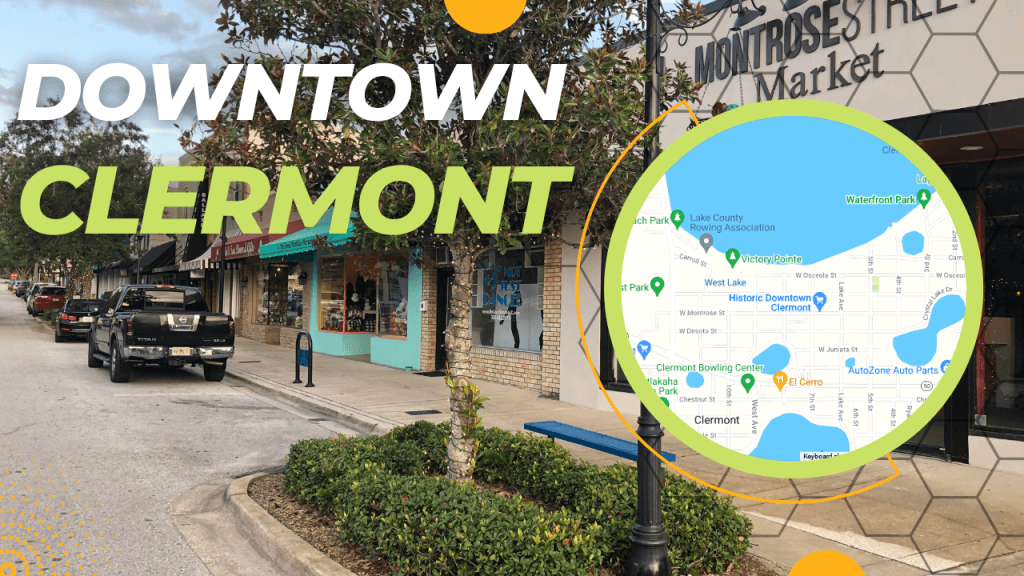 Clermont, Florida has an amazing downtown and it's growing more and more each year. We are proud to say that Clermont has made significant investments in its downtown in the past decade.
Downtown Clermont, Florida is located in the heart of Lake County. It is a vibrant community situated between two major cities, Orlando and Tampa, making it an ideal location to enjoy all that Central Florida has to offer. Downtown Clermont is located west of US-27, north of FL-50, south of Lake Minneola, and east of 12th street
Clermont is known for its stunning lakeside views and charming atmosphere. With beautiful parks, shopping centers, restaurants and galleries, Clermont is as they say, "The Gem of the Hills."
Clermont's waterfront area of Lake Minneola provides fantastic opportunities for outdoor activities like kayaking or fishing. With its close proximity to other famous attractions such as Walt Disney World Resort and Universal Studios Florida, Downtown Clermont serves as an excellent base for anyone who wishes to explore the sunshine state best hidden gem.
Let's dig in and see what downtown Clermont has to offer.
Where is Clermont's Downtown?
Downtown Clermont is in the northwestern part of the city. As you can see, downtown Clermont has a beautiful setting along the scenic Lake Minneola. From the Clermont Boat Ramp to the amazing Waterfront Park, downtown Clermont has something for everyone.
The Waterfront District
The locals will refer to the Waterfront district as a specific area of downtown Clermont. The Waterfront district is home to the best shops, restaurants, and most walkable area of downtown. Below is an easy guide to understand the boundaries.
West Ave to 7th St. (east to west)
Osceola St. to Montrose St. (north to south)
Upcoming projects in downtown Clermont
There are currently over 30 projects in the overall Master Plan (amazing!!!!), including Streetscape phases, pathways such as the Art Walk, parks and infrastructure developments.
The city of Clermont has dedicated $22-million dollars towards the Master Plan projects are funded by Lake County's Infrastructure Sales Tax, also known as the Penny Sales Tax; public money is not being used to fund the Master Plan.
How to find downtown Clermont from downtown Orlando
Take FL-408 W and Florida's Turnpike to FL-50 W.
Take exit 272 from Florida's Turnpike
Merge onto FL-50 W (About 8 miles)
Head west on FL-50 until you reach 8th street
8th street is a great place to begin your downtown journey
How to find downtown Clermont from downtown Disney World
Get on FL-429 heading North
Follow FL-429 N and Florida's Turnpike to FL-50 W. Take exit 272 from Florida's Turnpike
Follow FL-50 W to 8th St in Clermont (8 miles)
Below is an image of downtown Clermont in relation to the rest of Clermont. Historic downtown is located in the top left of the map. You will notice Clermont is anchored by two major roads: FL 50 (east to west) and US-27 (north to south).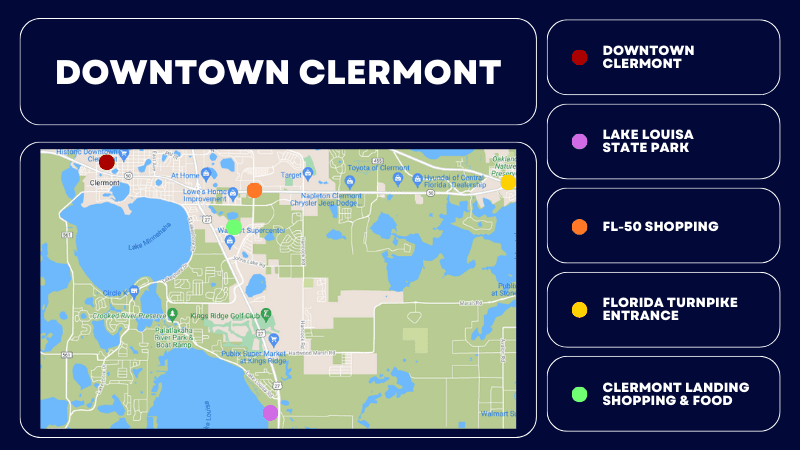 How big is Clermont's downtown?
Downtown Clermont is about 10 city blocks east to west and 6 city blocks north to south. In other words, it stretches for 1 mile east to west and a half mile north to south.
The quant downtown is easily walkable, safe, and welcoming. All of downtown Clermont is accessible on foot and with Florida's amazing weather, you can walk downtown year round.
With a great mix of restaurants, outdoor parks and trails, and boutique shops, you could easily spend a morning or afternoon exploring downtown Clermont's gems.
Downtown Clermont's restaurants
Downtown Clermont has tremendous restaurant options. Let's talk about some of best eateries and a few new spots we are excited for in the near future.
The Southern on 8th
The Southern on 8th in Clermont is an upscale restaurant and bar located in the heart of downtown. With a contemporary atmosphere, it boasts a full selection of craft beer, specialty cocktails and premium wines. Guests can enjoy delicious southern-style dishes such as shrimp and grits or fried green tomatoes from the comfort of their own table.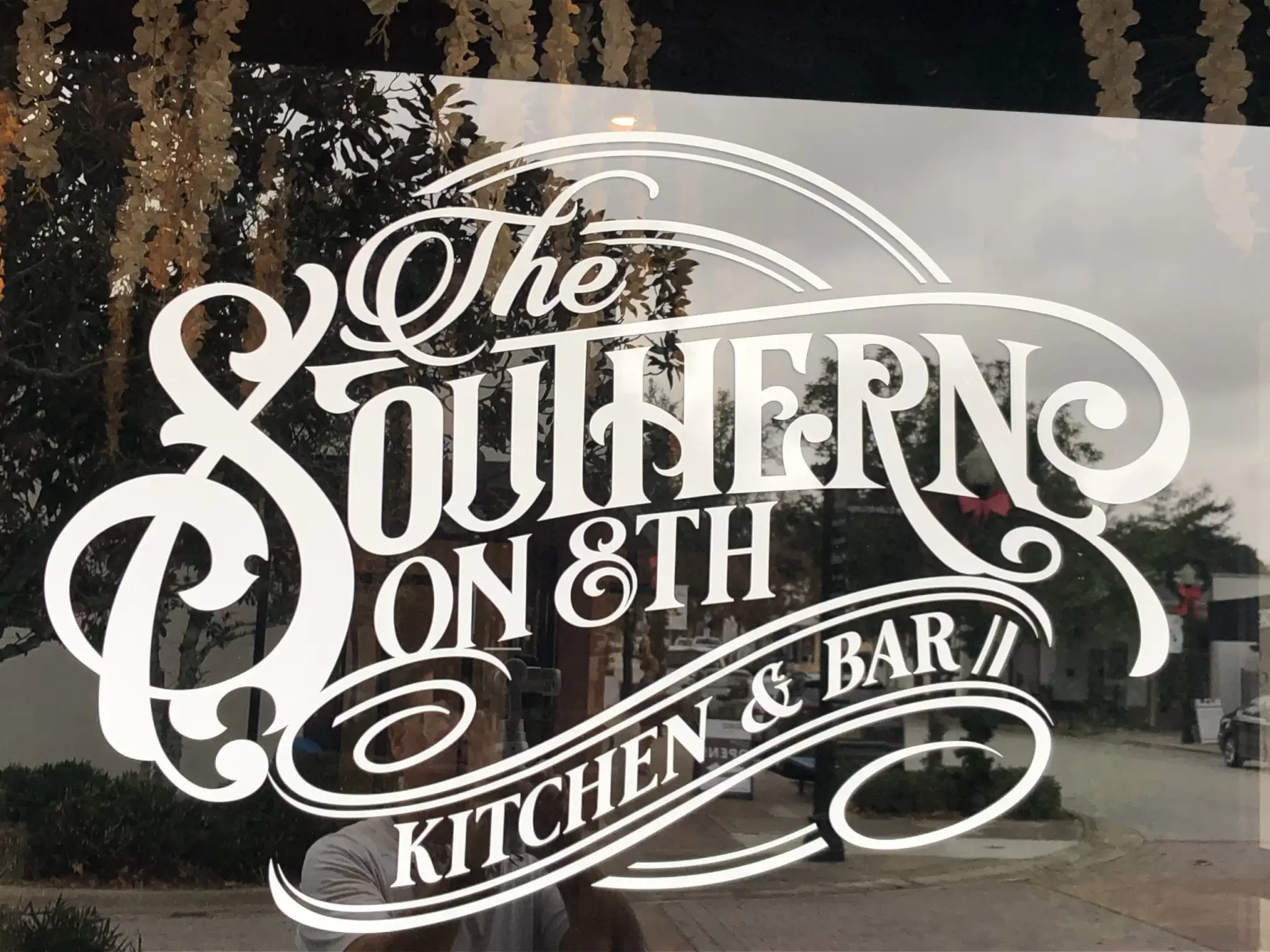 The Southern's menu has something for everyone—from vegan options to classic steak dinners. The friendly staff and attentive service make this restaurant an ideal place for friends, family or special occasions.
Head to The Southern's eighth-floor patio to enjoy live, local music and comedy every Friday and Saturday evening starting at 6:30 pm and Weekend Brunches, starting in 11:30 a.m.
Here's a snapshot of the menu: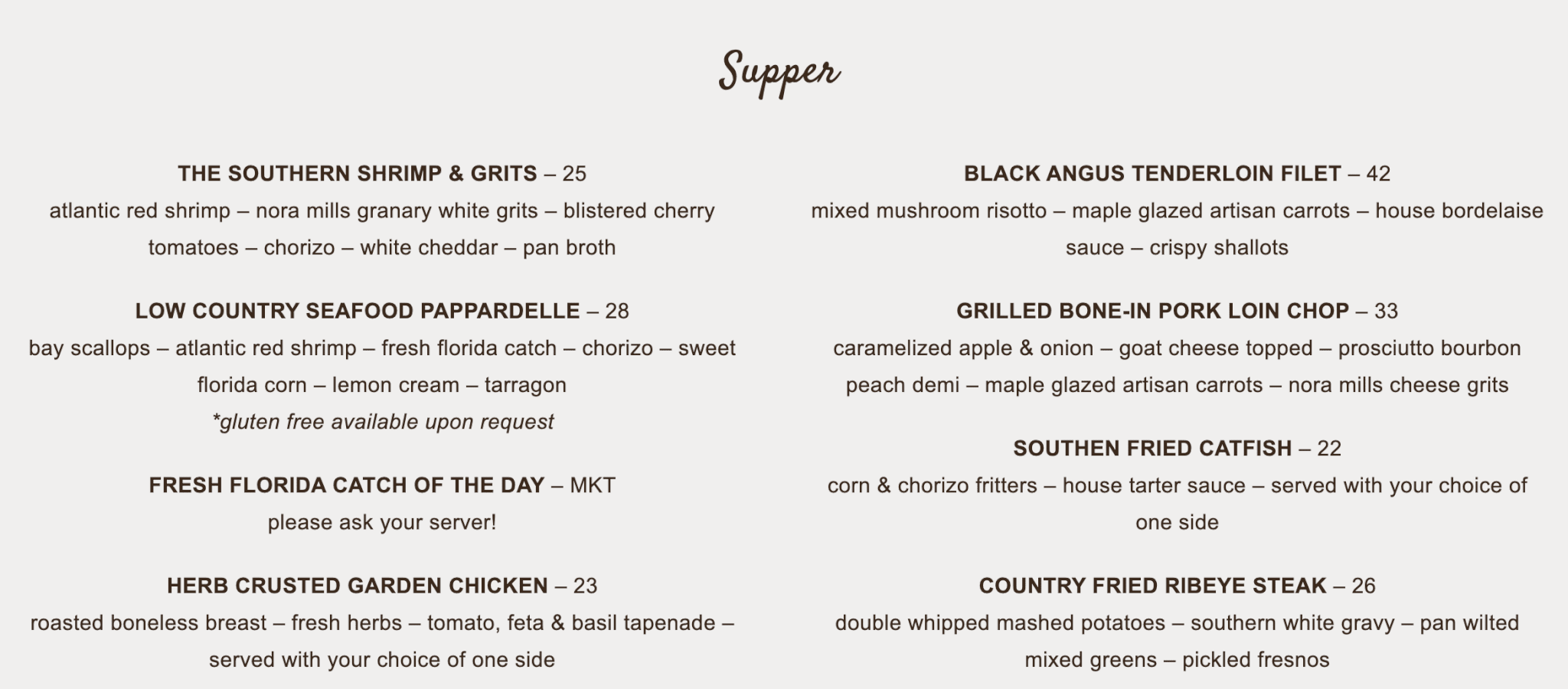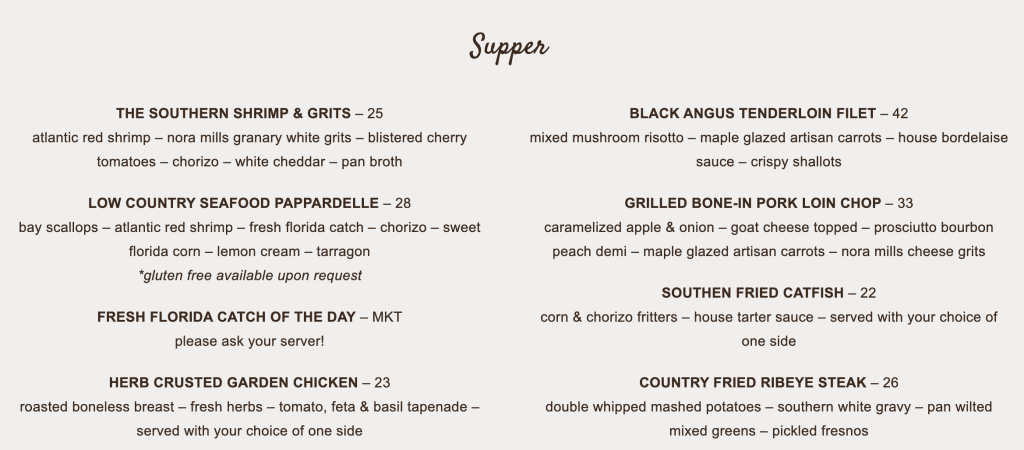 Montrose Street Market
The Montrose Street Market in Clermont, Florida is an amazing restaurant experience. Located in downtown Clermont off Montrose and 8th street, the market is full of local restaurants offering amazing food.
From poke bowl's at PokeKai to amazing bbq at Box Grill, you are sure to find something to tantalize your tastebuds. There are seven amazing restaurants in one spot! We love food hopping at Monstrose Market to have a taste around-the-world experience.
Below is a typical schedule at Montrose Street Market
OPEN MIC NIGHTS (First MONDAYS 8PM-9PM)
HAPPY HOUR (TUE-FRI 3PM-6PM)
WINE DOWNS (WED 6PM-9PM)
BEER & BINGO (THUR 6:30PM-8PM)
LIVE MUSIC (Fri & Sat 6pm-10pm)
In addition, we have added some menus to give you an idea of the variety you will encounter at Monstrose Street Market.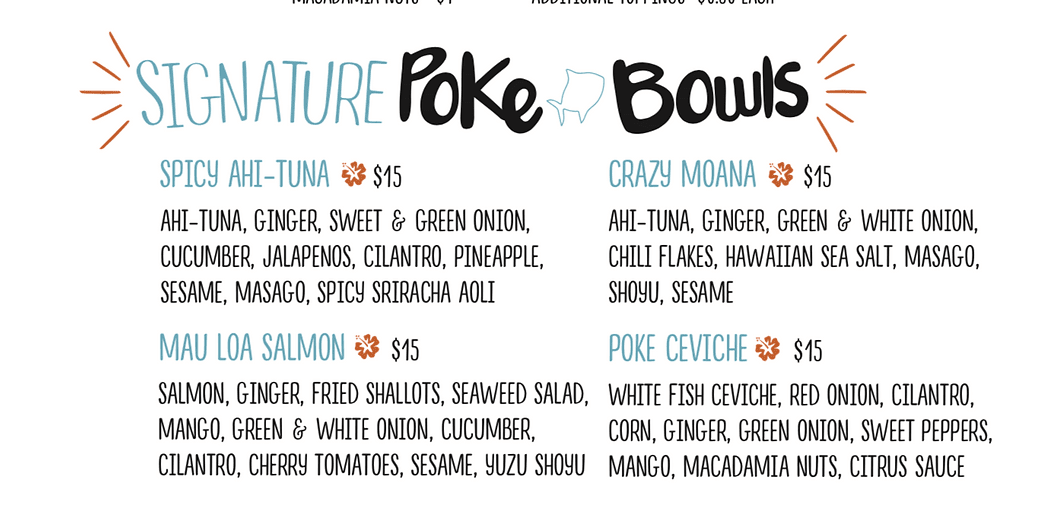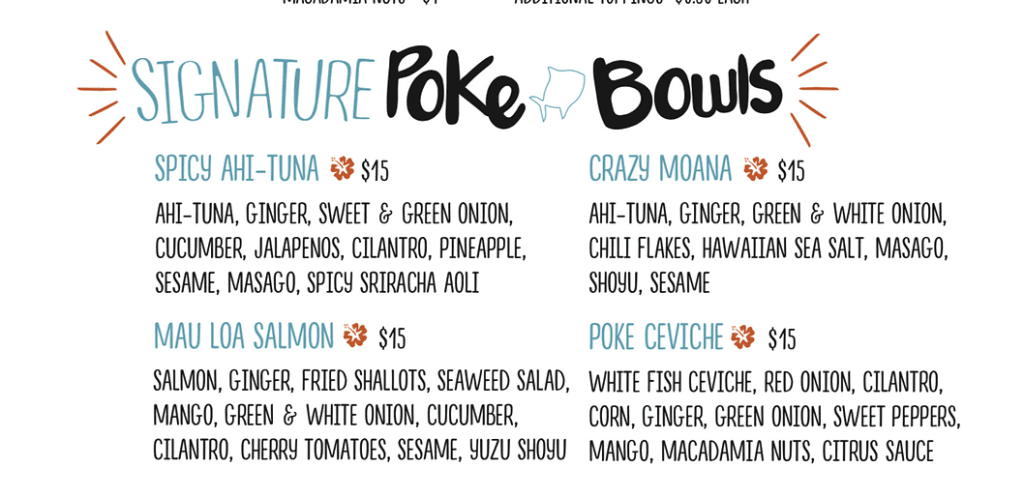 Clermont Brewing Company
Clermont Brewing Company is the go-to spot for craft beer lovers in Clermont, Florida. Located on Montrose Street, the brewery offers a wide selection of locally brewed beers and ciders in a casual atmosphere.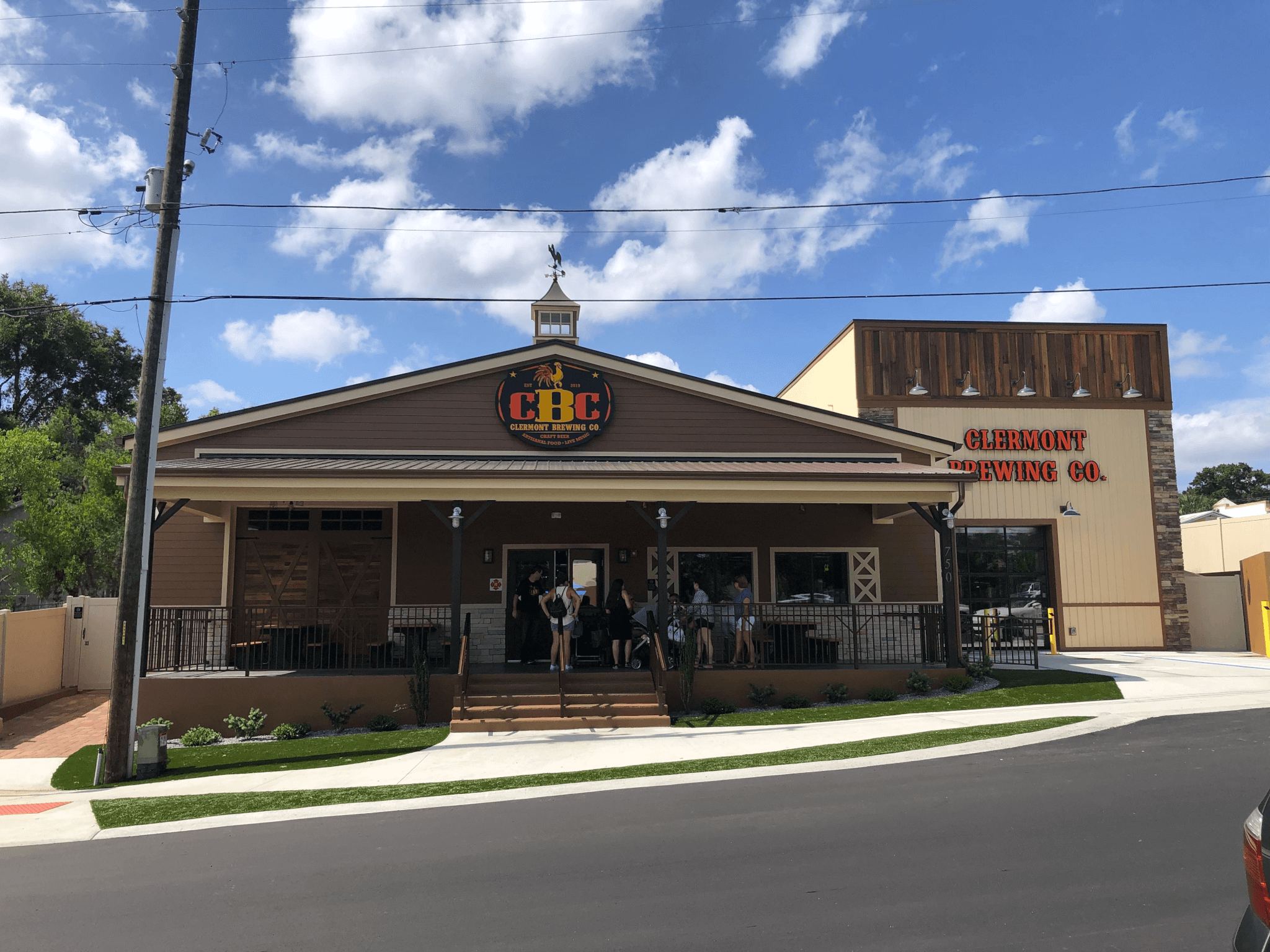 There is an amazing outdoor patio to catch up with your favorite people and enjoy your food to sound of live music. On the rare chilly evenings, you can sit by the fire pits and enjoy their drinks with friends and family.
Here is an idea of the types of offering you can get on the menu:
Are there entertainment options in downtown Clermont?
Absolutely. Here is a breakdown of our favorite places for entertainment.
Waterfront Park
Waterfront Park is a popular destination for local families. Situated on the water in downtown Clermont, it offers a scenic beach area with plenty of space to relax and enjoy the lake views. There is also a splash pad for kids to cool off, as well as a boat launch for those who want to take advantage of the lake activities.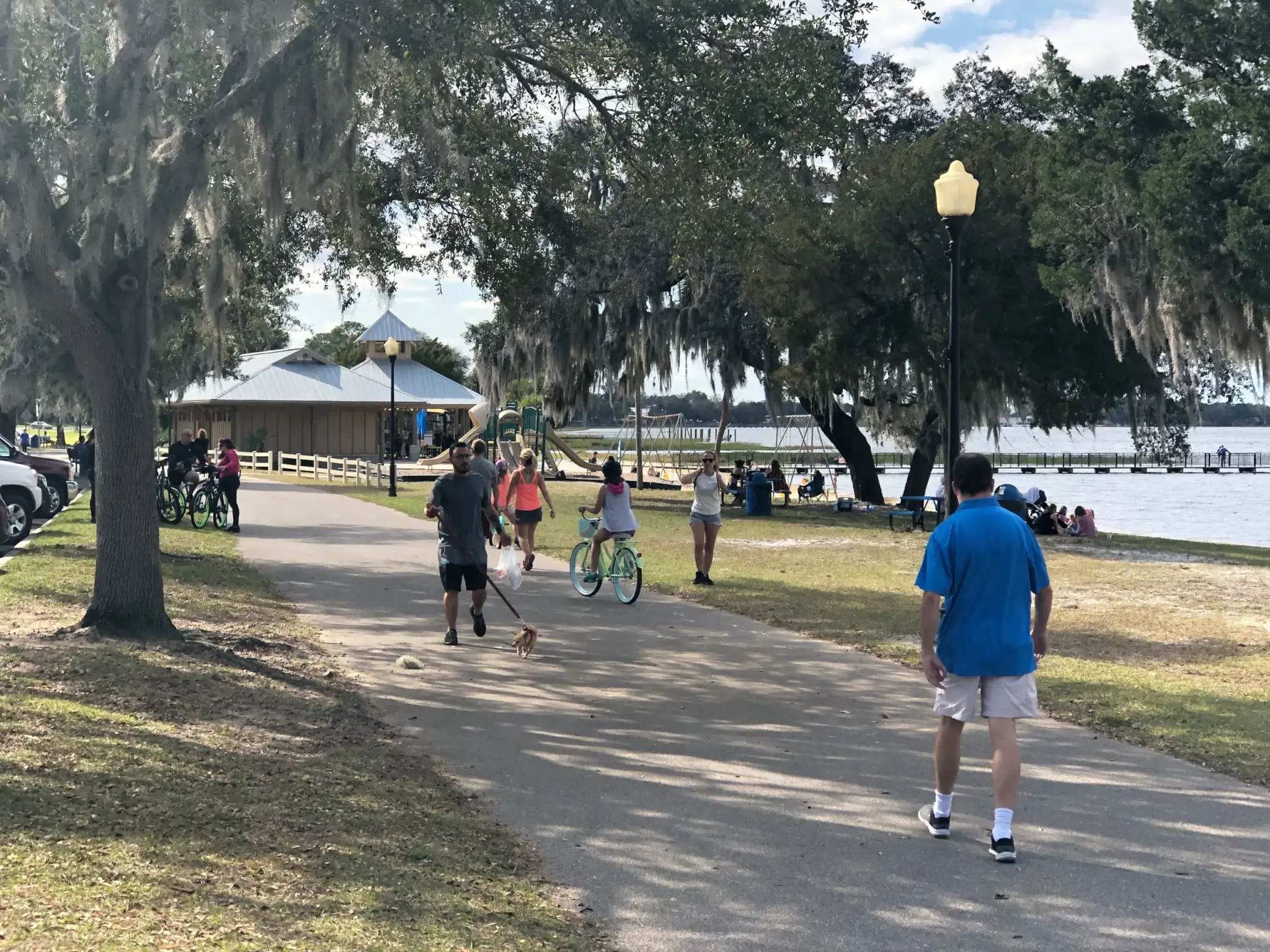 And let's not forget, there are amazing restaurants within walking distance serving up tasty meals and drinks. In fact, you walk along the South Lake Trail and hit Pepe's Cantina within 15 minutes.
Below is glimpse of the South Lake trail. It's a beautifully paved trail along the lake.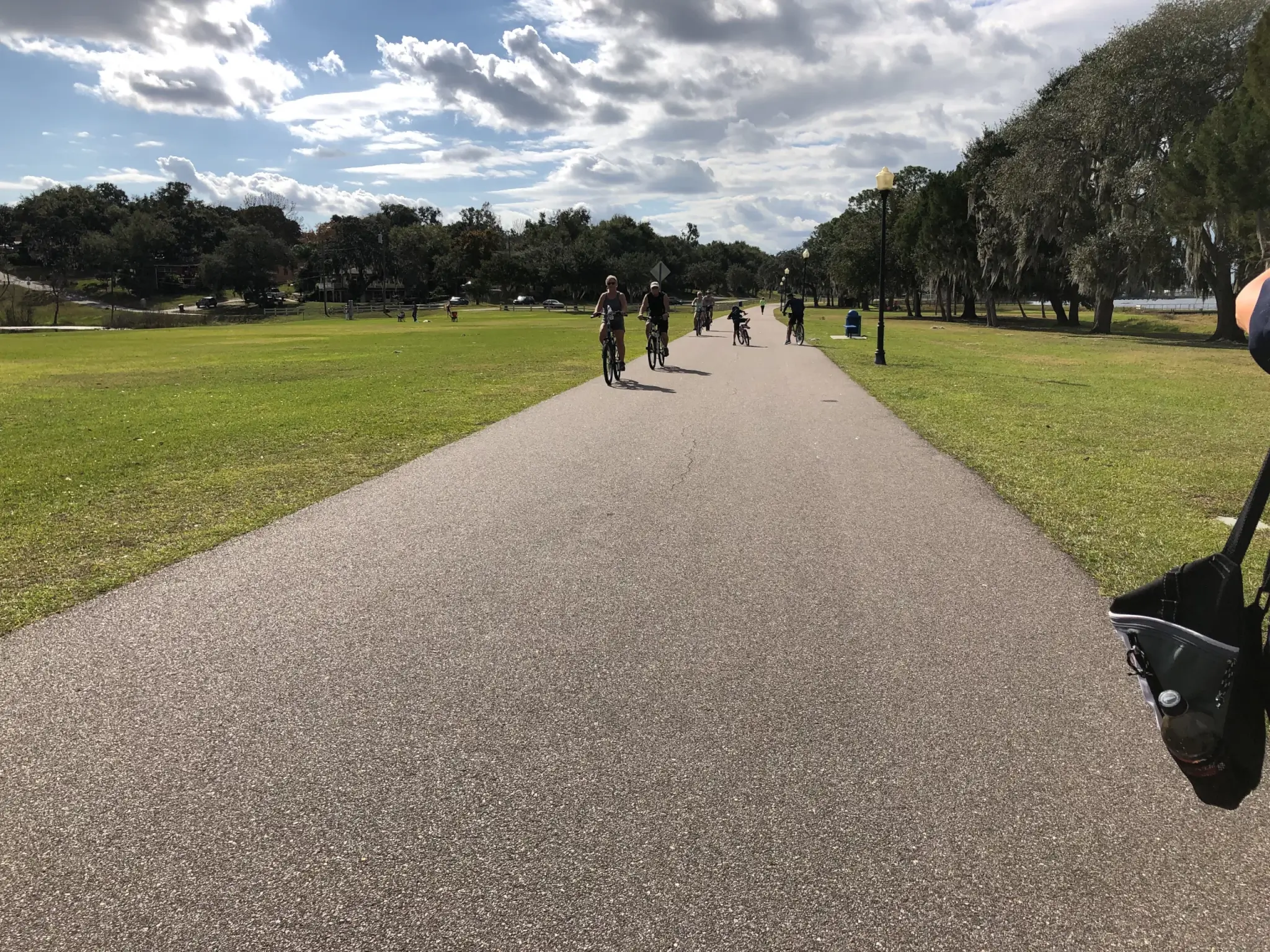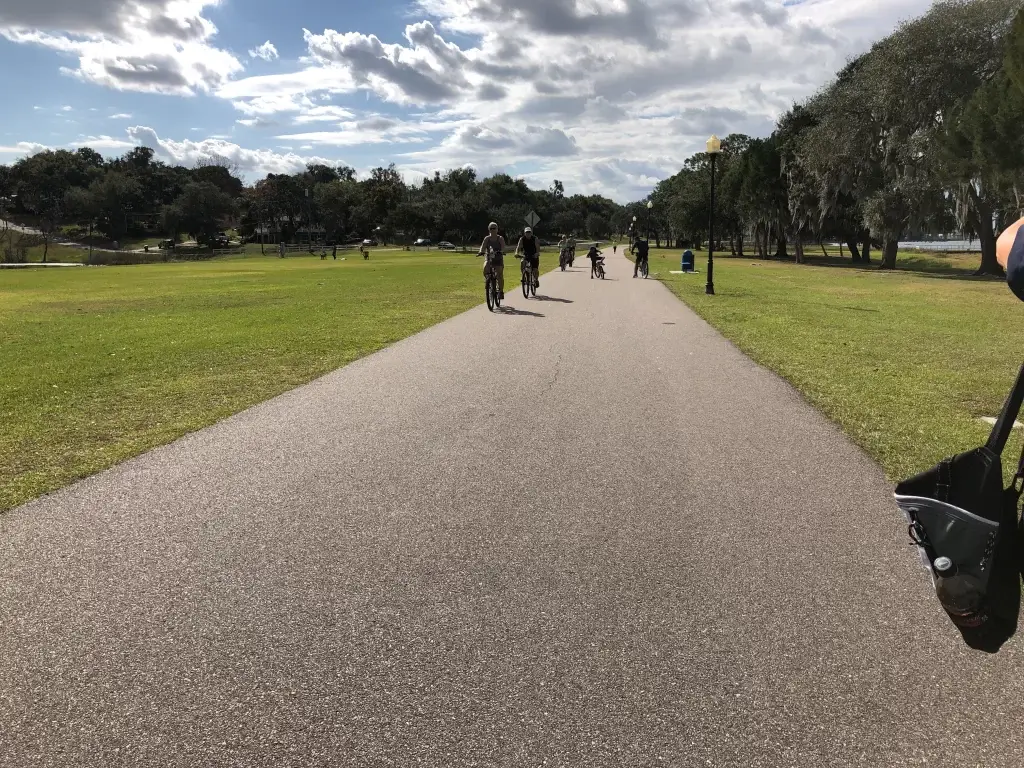 On weekends there are often musical performances or other entertainment events taking place near the lake shore which adds to the atmosphere!
Food Truck Friday
Clermont, Florida is home to a wonderful and unique event called Food Truck Friday. Every Friday evening, between 5-9PM, a variety of food trucks come together in the Downtown Clermont area for this family friendly event.
The smell of delicious food wafts through the air, drawing hungry crowds from all over the county. Every week brings something different as new vendors are always popping up with tasty treats!
Patrons can find everything from tacos and waffles to burgers and mac & cheese dishes. It's a great way to try out flavors that you wouldn't normally have access to if you don't live in a big city. Not only do they serve delicious food but there is often live music playing in the background which creates an even more enjoyable atmosphere.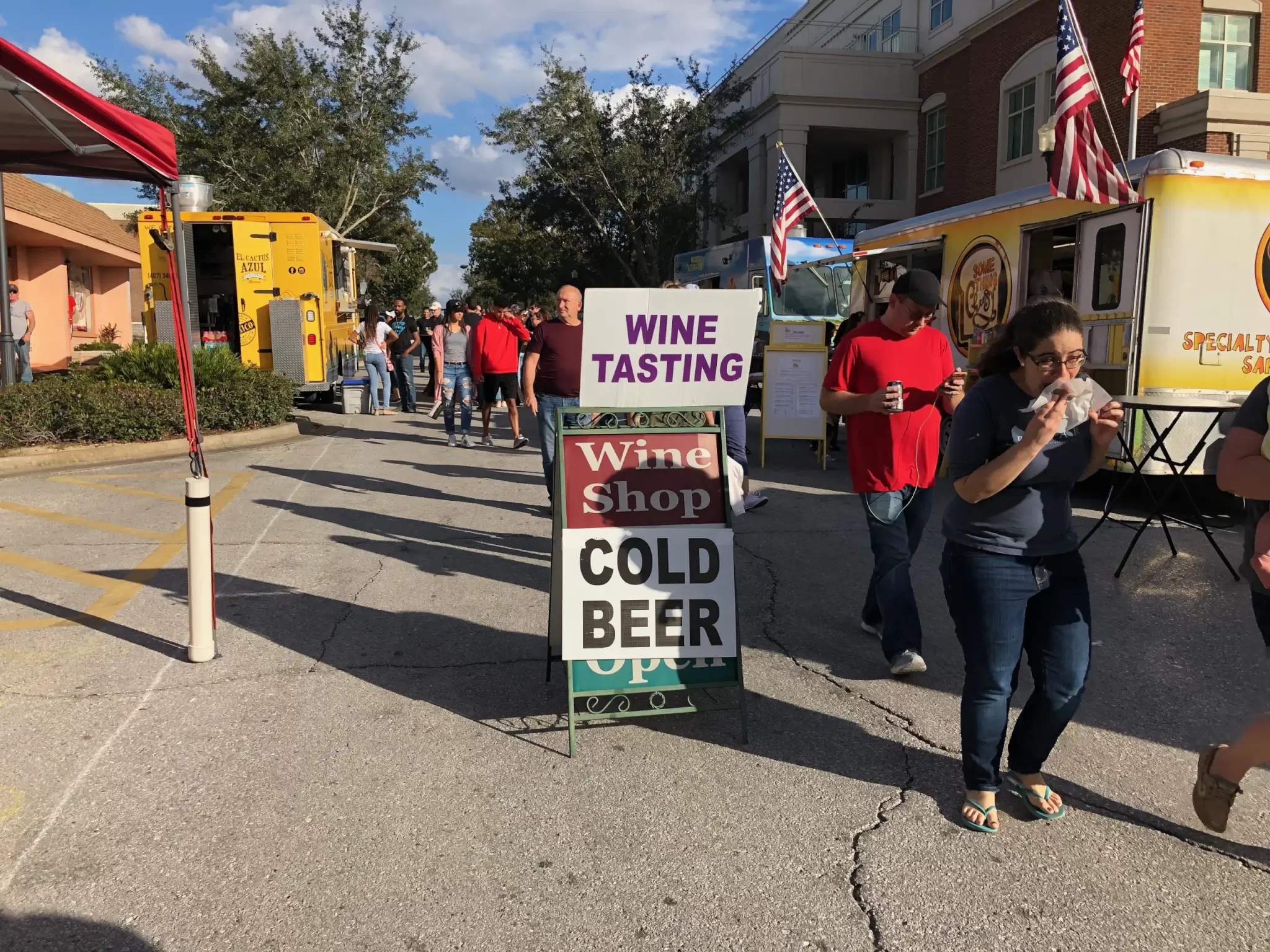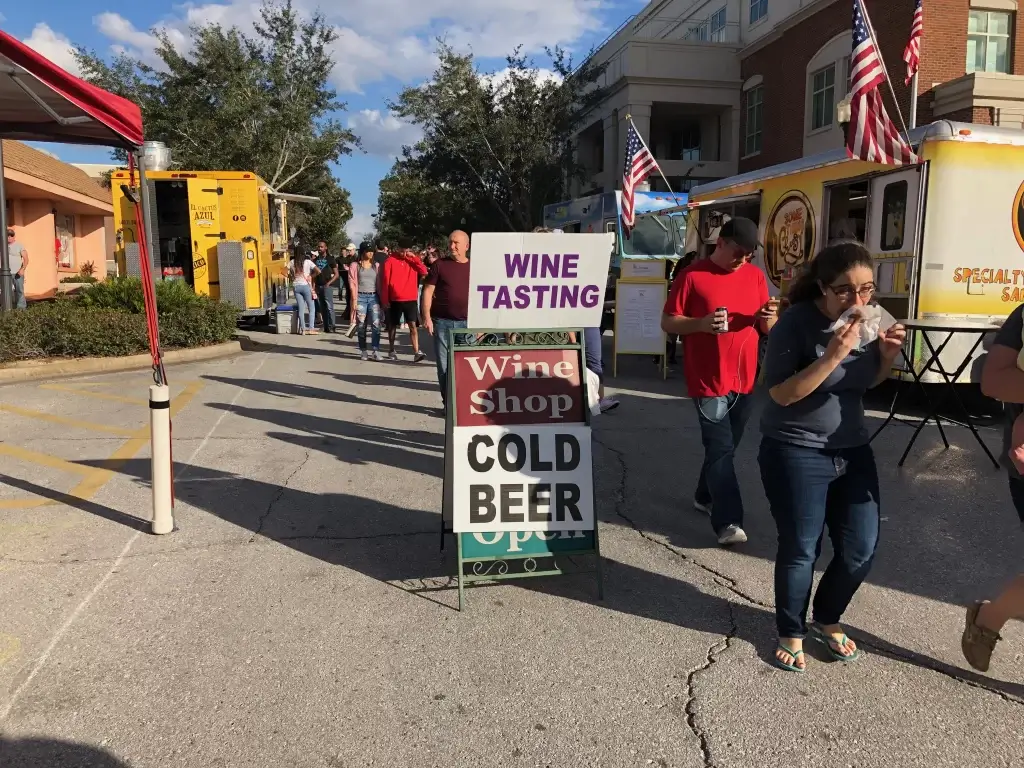 Clermont's Historic Village
The Historic Village is home to some of Clermont's oldest buildings including the Townsend House (1895), Kern House (1885), Rail Road Depot (1925), Hooks Schoolhouse (1881), and more.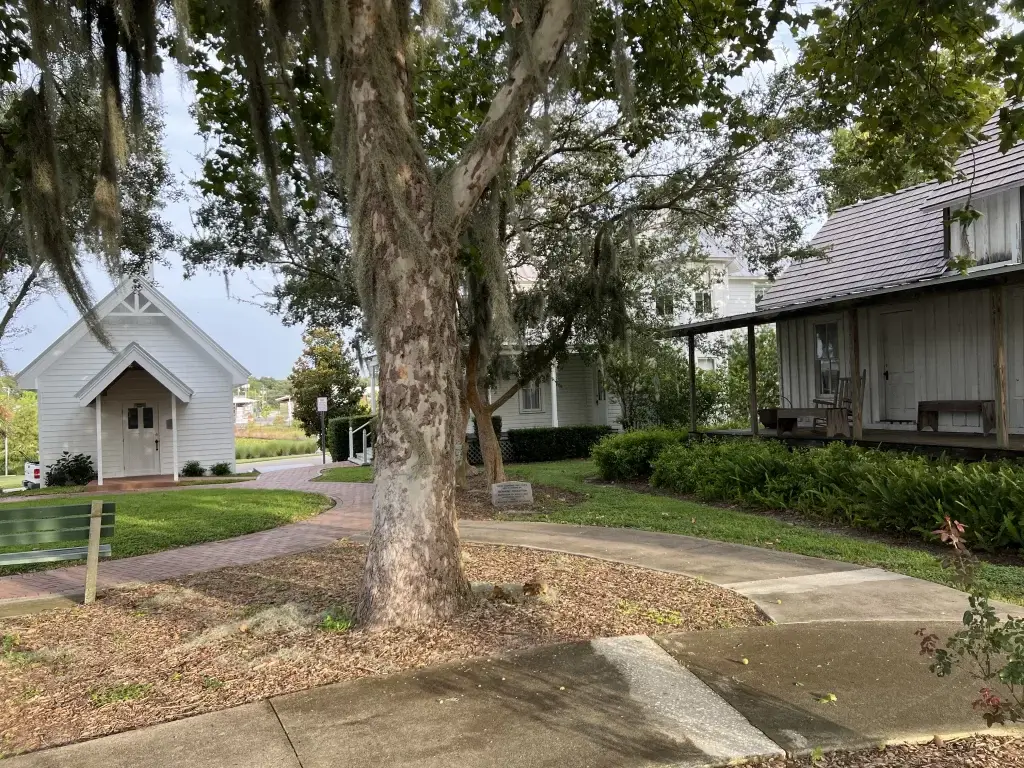 It's a great time to step back in time in the historic village and see how Clermont residents lived over 100 years ago. The buildings and grounds are meticulously kept. Don't forget you are a few short blocks from downtown Clermont's best food and shops.
How does Clermont's downtown compare to Winter Garden's downtown?
Clermont and Winter Garden both have great downtown's with some distinct differences. They are both growing leaps and bounds which is great for residents.
Downtown Winter Garden Pros
Winter Garden's downtown is more established with unique infrastructure features such as cobble stone streets, brick arches, a defined main street area (Plant St.) and a unique offering of great restaurants. Winter Garden has a great selection of parking with a large garage of Boyd St. and ample street parking.
In addition, Winter Garden has boutique hotels, one-of-a-kind shops, and an active event planning committee. We love walking around downtown Winter Garden because of it's quaint, quintessential 1950's vibe.
Downtown Clermont Pros
Clermont's downtown has its own unique features. Lake Minneola provides an enormous waterfront experience with a sand beach, children's playground, watersports, and hundreds of potential picnic areas. We love walking along the lakefront and making our way into the shops and restaurants for a relaxing break.
Also differentiating Clermont is its extraordinary push for growth. While Winter Garden has a head start on its infrastructure maturity, Clermont is quickly gaining steam. With Clermont's downtown situated along a large lakefront, it also doesn't have to compete with residential areas to grow like Winter Garden does.
We have seen large projects move from idea to reality over and over. For example, the amazing Montrose Street complex was built, the Art Walk and boat ramp were created in 2020, the brick paved 8th street project, the Victory Pointe area creation, the Kehlor recreation center opened in 2019, and Streetscape phases 1 (complete) and 2 (in process) were initiated.
So which downtown is best: Clermont or Winter Garden?
As with most recommendations, the answer is nuanced.
If your idea of a fun day is shopping and eating, we would recommend downtown Winter Garden for its depth and breadth of delicious foods, great shops, and easy parking. Whether you are looking for breakfast, lunch, or dinner–you will find it here.
For an active day biking, walking, and having fun in the sun, we recommend downtown Clermont. With its sprawling lake front activities, incredible beach, playgrounds and renowned splash pad, Clermont is a great place for families to spend the day. With more than enough restaurants to indulge after an active day, Clermont is a great place for the outdoor enthusiasts.
For an in-depth overview of both towns, we recommend visiting our post here.
Frequently Asked Questions
How far is Clermont from Disney World?
Clermont, Florida is located a mere 34 miles from the world-famous Walt Disney World Resort. This close proximity makes Clermont an ideal location for visitors who want to experience all the wonders of Disney while also having access to nearby attractions. Located in Central Florida, Clermont is just a short drive away from the Magic Kingdom, Epcot, Hollywood Studios and Animal Kingdom theme parks as well as the two water parks – Blizzard Beach and Typhoon Lagoon.
How far is Clermont from the Orlando International Airport?
Clermont lies just 23 miles south-west of the airport and can be reached in about 40 minutes by car. The best route would be to take FL State Road 417 South until you reach US Highway 27 and then follow that straight into Clermont. For those who wish to avoid tolls, taking I-4 West towards Tampa and then turning onto US Highway 27 at Exit 55 will get you there with no extra costs involved.
Does Clermont have a lot of people?
Clermont, Florida is a city situated in Lake County with a population of around 44,500 people. The city has seen tremendous growth since the beginning of 2000 and is regarded as one of the fastest-growing cities in central Florida. In 2002, Clermont had 10,000 residents. With this enormous potential for growth, Clermont is an amazing place to live for any potential homeowner.