Experience Resort-Style Living at Heritage Hills in Clermont, FL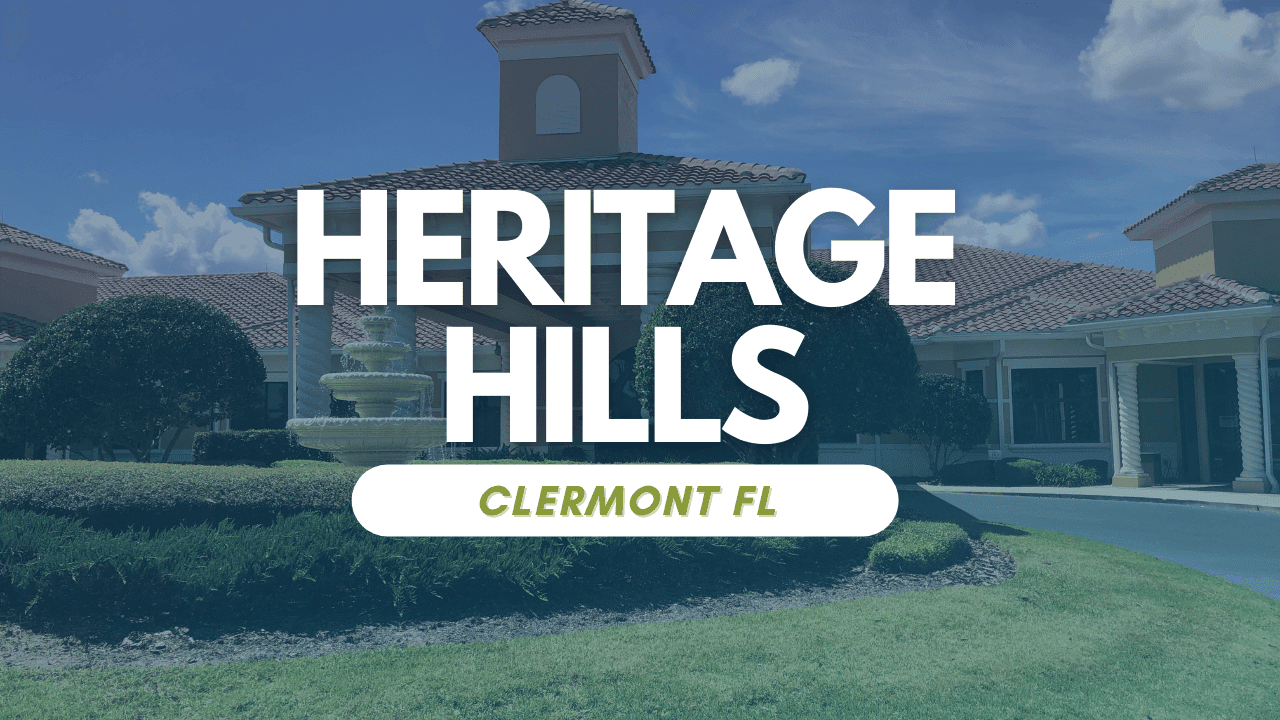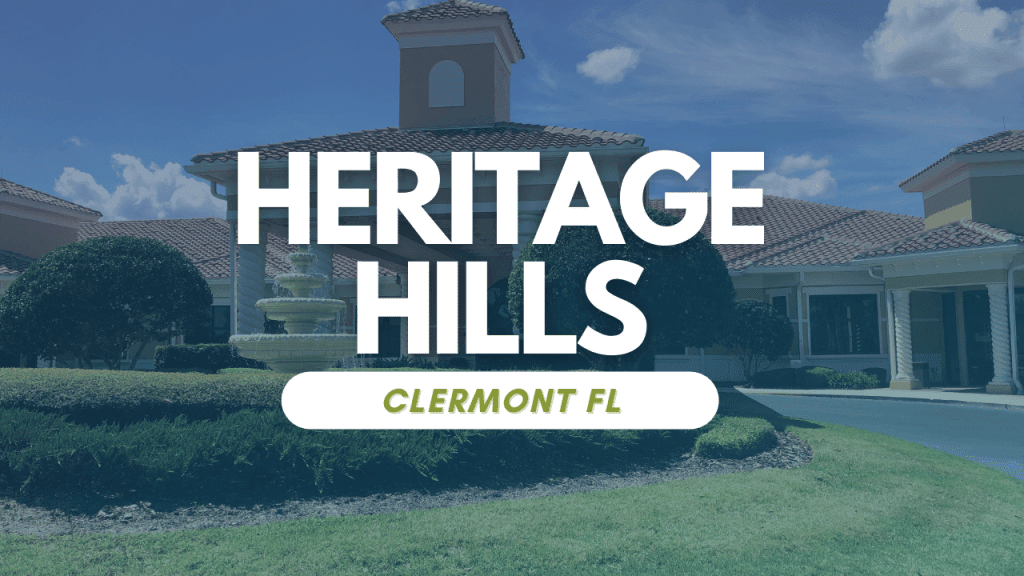 Located in the charming city of Clermont, Florida, Heritage Hills is a 55+ community that offers resort-style living to its residents. With an impressive range of amenities, this community is designed to provide an active and engaging lifestyle for its residents.
Heritage Hills is one of the few guard-gated communities with an amazing pool, sports courts, fitness center, clubhouse, a dog park, putting green, and a terrific resident community filled with clubs and social events. The community is in a great location due to Clermont's amazing rolling hills and beautiful chain of lakes.
We love this gated community for its beauty and construction quality. Let's talk about some of the best features Heritage Hills offers.
Location
Heritage Hills in Clermont, Florida is bordered by several major roads. The community is situated to the north of U.S. Route 27, which is a major highway that runs from Miami in the south to Tallahassee in the north. To the east of Heritage Hills is Hooks Street, which runs north-south and connects to State Road 50, another major road that provides easy access to downtown Clermont and the surrounding areas.
To the west of Heritage Hills is Hancock Road, which runs north-south and provides access to several residential communities and commercial areas. Meanwhile, the Florida Turnpike is located just a few miles to the east of Heritage Hills, providing easy access to Orlando, which is located approximately 25 miles to the east of the community. Overall, Heritage Hills is conveniently located close to major roads and highways, making it easy for residents to travel to and from the community.
ABOUT HERITAGE HILLS
Heritage Hills in Clermont, FL is a gated active adult community that was developed by Lennar Homes. The community consists of over 1,100+ single-family homes and villas and was built between 2007 and 2019.
The location of Heritage Hills is in the beautiful northern side of Clermont. Check out the beautiful palm tree lined streets below. This is Florida living at its finest.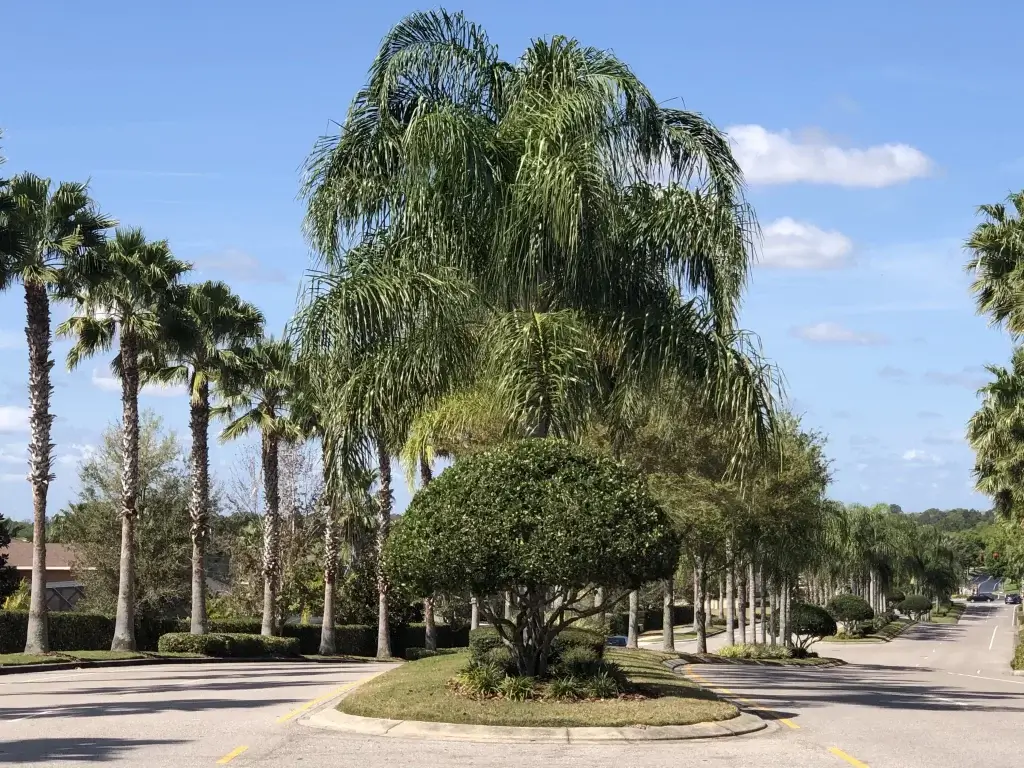 Whether you enjoy staying active, socializing with neighbors, or simply relaxing in the sun, Heritage Hills has something for everyone. From a state-of-the-art fitness center to an outdoor pool and spa, there are plenty of options to keep you active and healthy.
The community also features a clubhouse, a library, a billiards room, and a tennis court, providing endless opportunities for socialization and leisure activities.
In addition, Heritage Hills is conveniently located close to shopping, dining, and entertainment options, making it an ideal location for retirees who want to enjoy the best of Florida's lifestyle.
Heritage Hills Neighborhood Features
Clubhouse
The crown jewel of Heritage Hills amenities is the stunning 19,000 square-foot, state-of-the-art Mediterranean-inspired clubhouse, which is the perfect setting for an array of activities, clubs, and events.
When you arrive at the clubhouse, it will feel like an exotic Italian villa. It's gorgeous.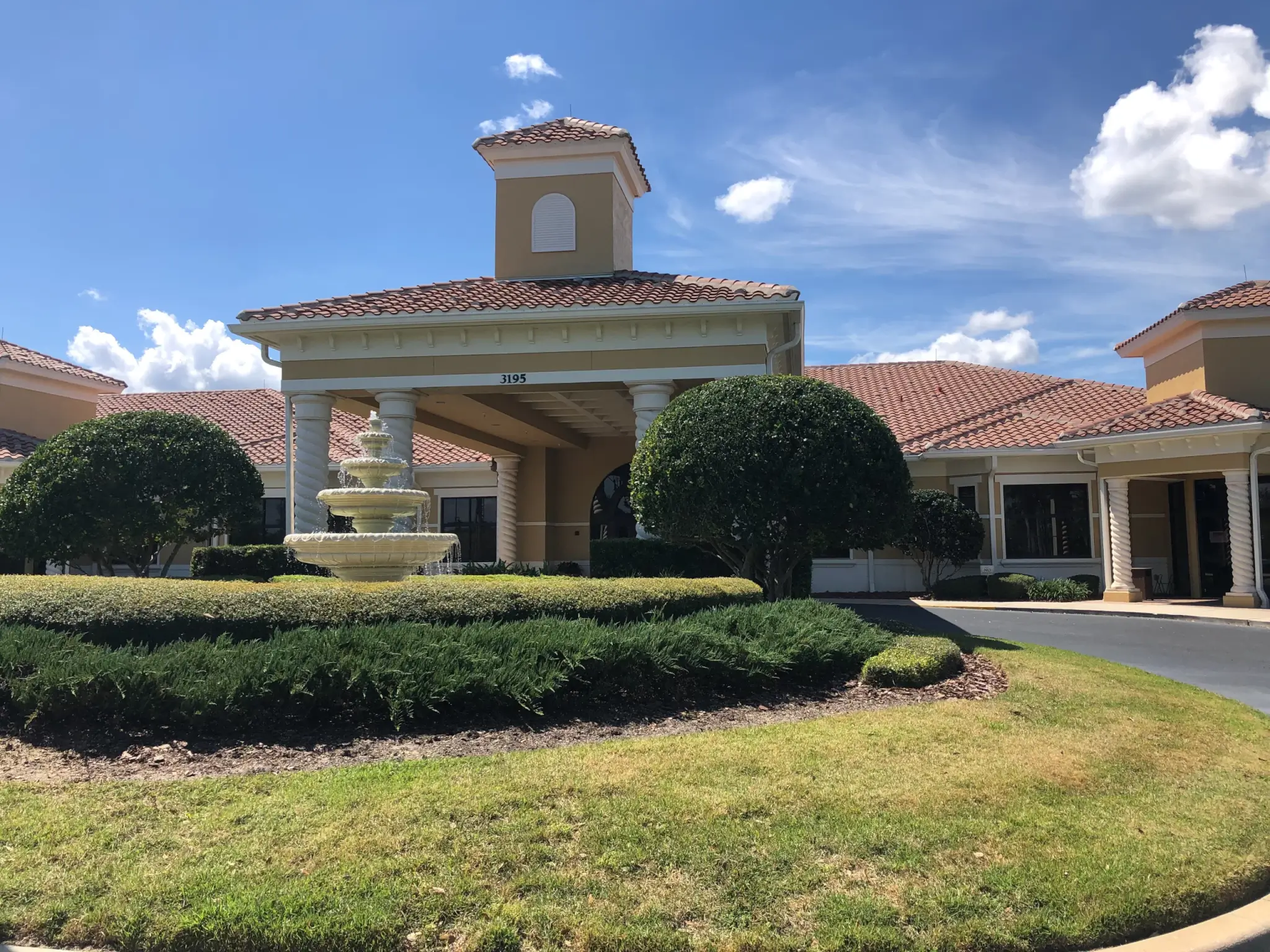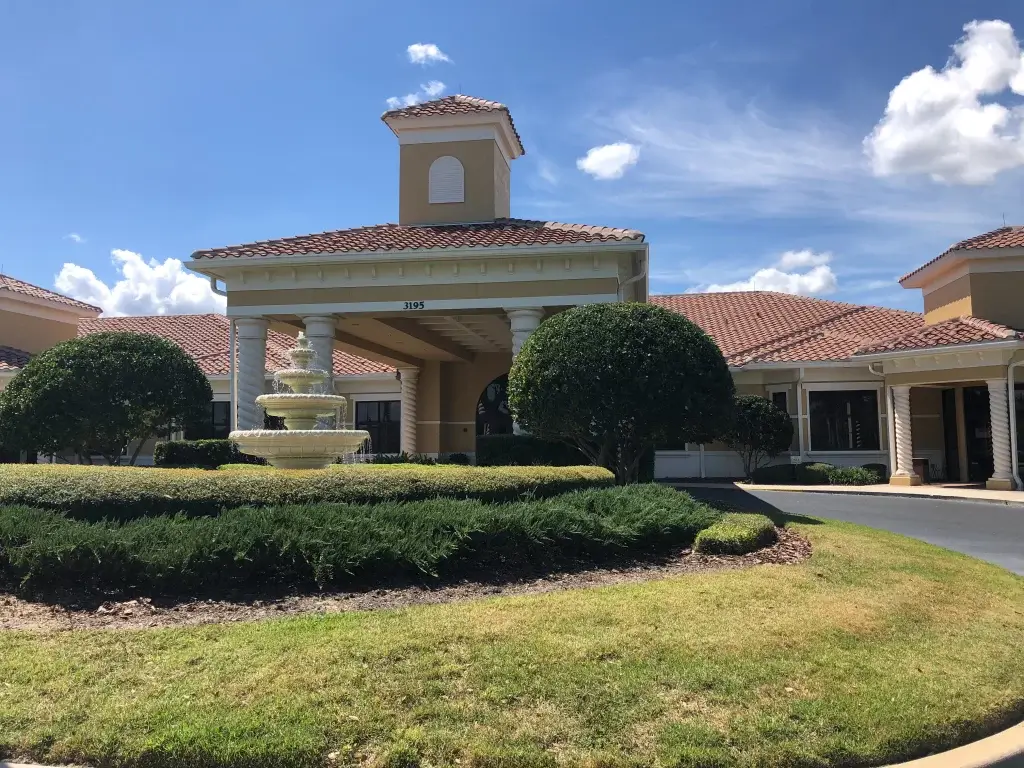 The clubhouse also boasts card rooms, a billiards room, and a library, providing the perfect setting for socializing with friends and neighbors. The 500-seat ballroom is another highlight of the clubhouse and is the ideal location for formal events that you may want to book with family and friends.
Heritage Hills has done a great job of building a clubhouse for all residents, regardless of interest.
For example, Shirley was so impressed with the well-stocked arts and crafts studio. If you are looking to explore your creative side, bring your supplies and have a blast.
Vineyard Club
If you are a wine connoisseur, this is the neighborhood for you. Heritage Hills has a private on-site vineyard and wine club.
Residents can enjoy the beauty of the vineyard and participate in the wine club, where they can learn about wine-making, enjoy tastings, and socialize with fellow wine enthusiasts.
Talk about an amazing experience. You may find yourself going up to the local Lakeridge Winery in Minneola with all your new sommelier knowledge.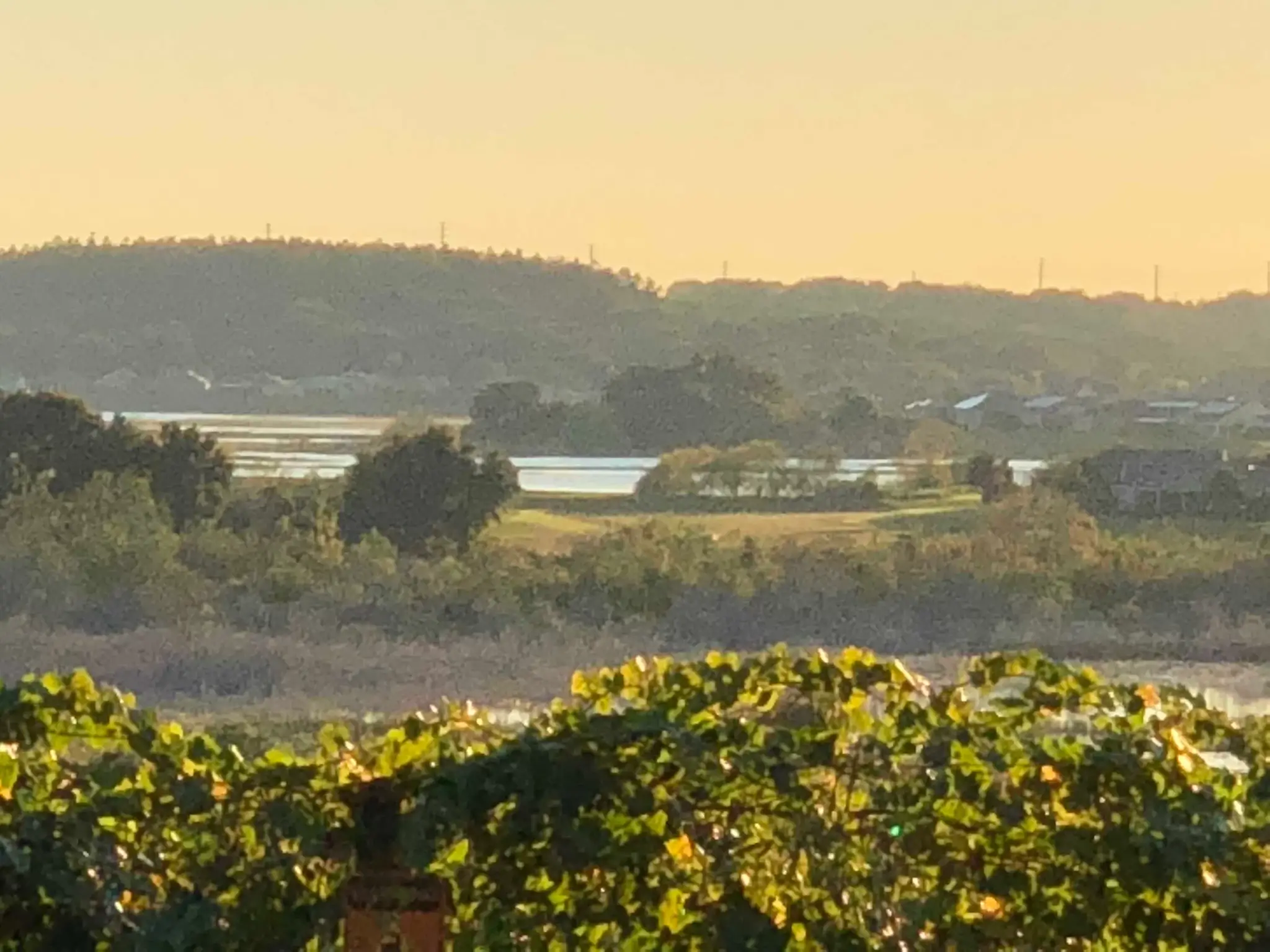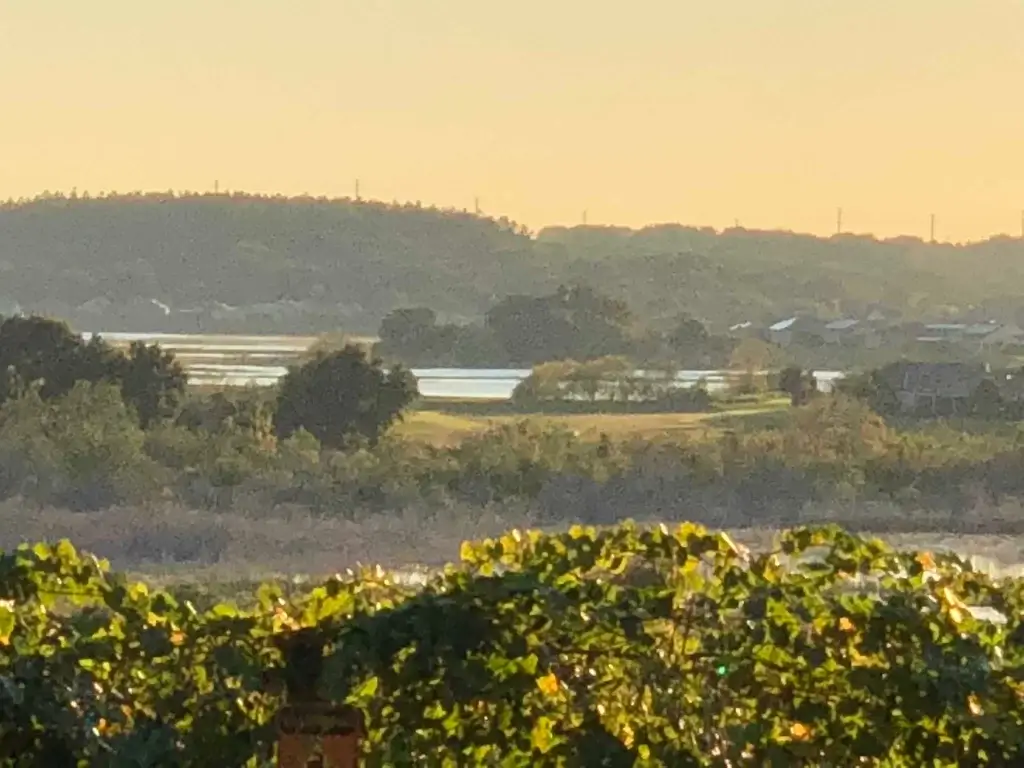 Fitness Center, Sports Courts, & Walking Trails
The community features a range of outdoor activities, such two lighted tennis courts, two pickleball courts, three bocce ball courts, two shuffleboard courts, and a basketball court.
If you want to stay active outdoors, this is the neighborhood for you.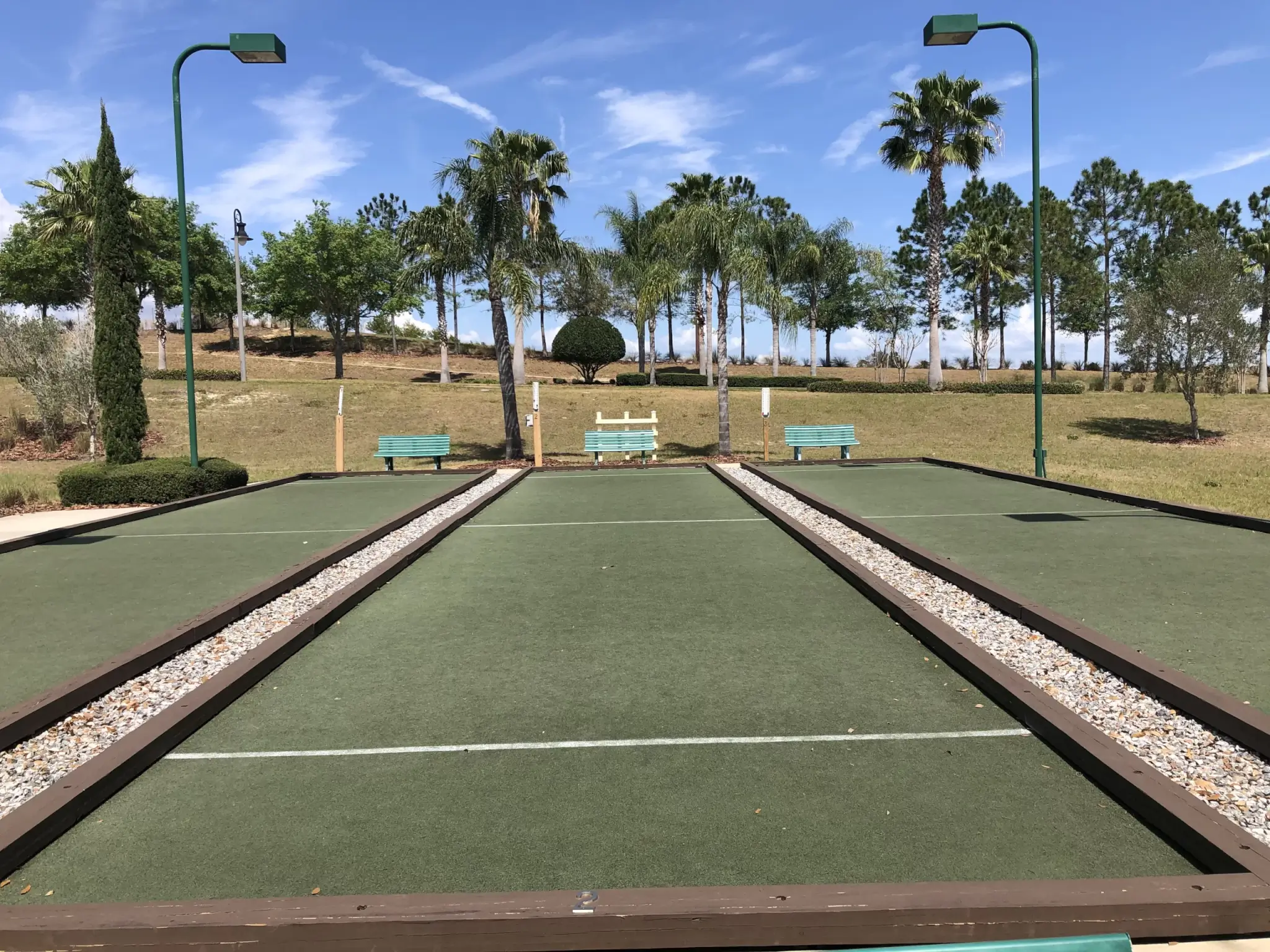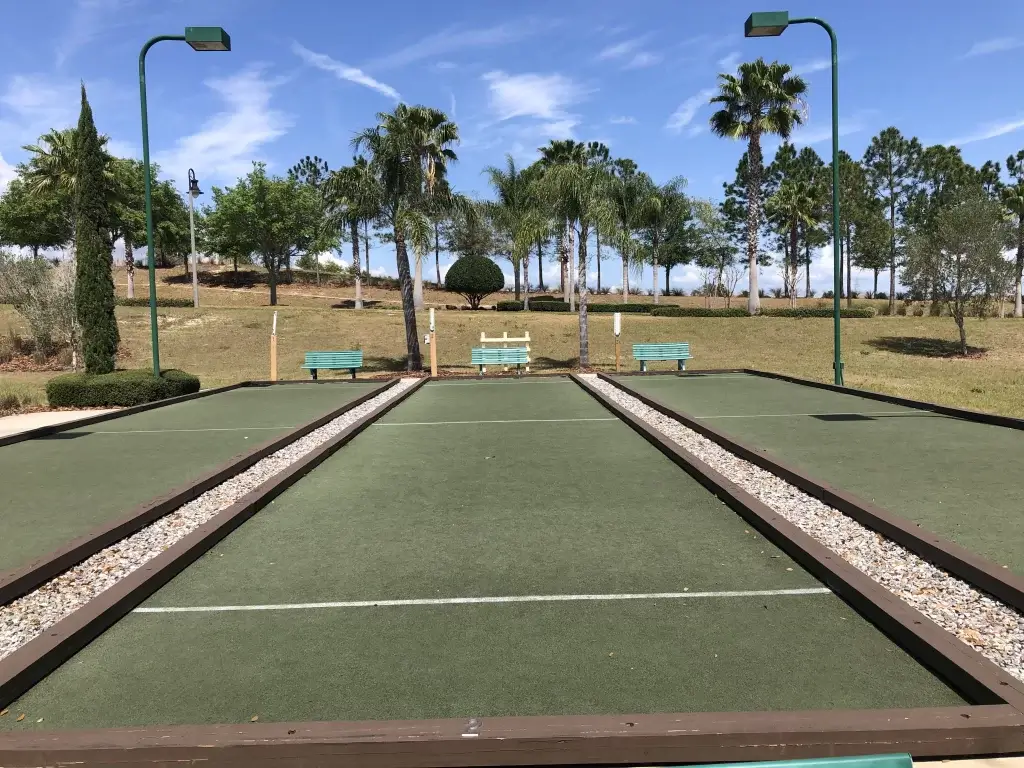 The community also has a putting green with a sand trap for those who enjoy golfing. Wow!!!
It's not a full golf-course, but hey, the short-game is can make or break your golf game and this is the perfect place to practice.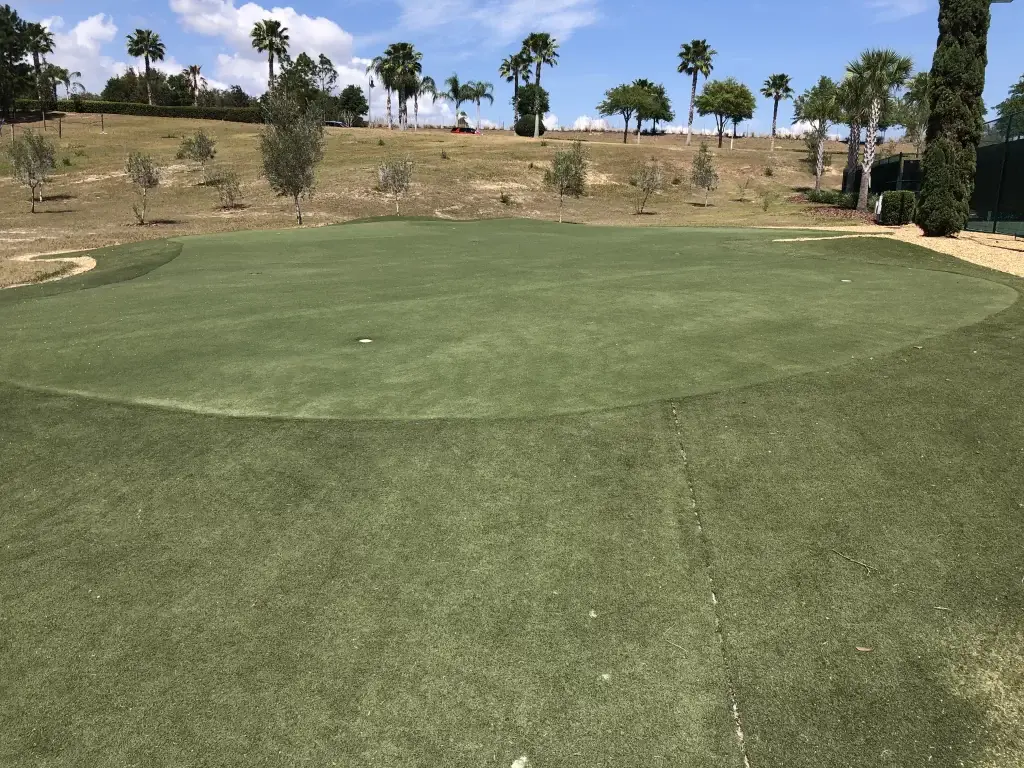 The picnic area is perfect for socializing with friends and family while enjoying a nice outdoor meal. For pet owners, there is also a dog park where residents can bring their furry friends to run and play.
For those who prefer indoor exercise, the 24-hour Marseille Room Fitness Center is a popular spot. This feels like a real fitness center.
Both Tom and I felt like this was a gym we would use every day; it's that nice.
This state-of-the-art facility is equipped with the latest cardio and strength training equipment, including treadmills, ellipticals, stationary bikes, free weights, and weight machines.
The center also features an aerobics and dance studio which hosts various fitness classes and activities, such as Zumba and yoga.
For those who enjoy outdoor activities, there is a half-mile fitness trail around a pond located behind the clubhouse. Additionally, there is a scenic 5-mile hiking and biking trail around the perimeter of the community, offering residents stunning views of the surrounding landscape.
Pool
Those who want to relax and unwind after a workout can enjoy the heated resort-style pool with lap lanes, or take it easy at the outdoor spa.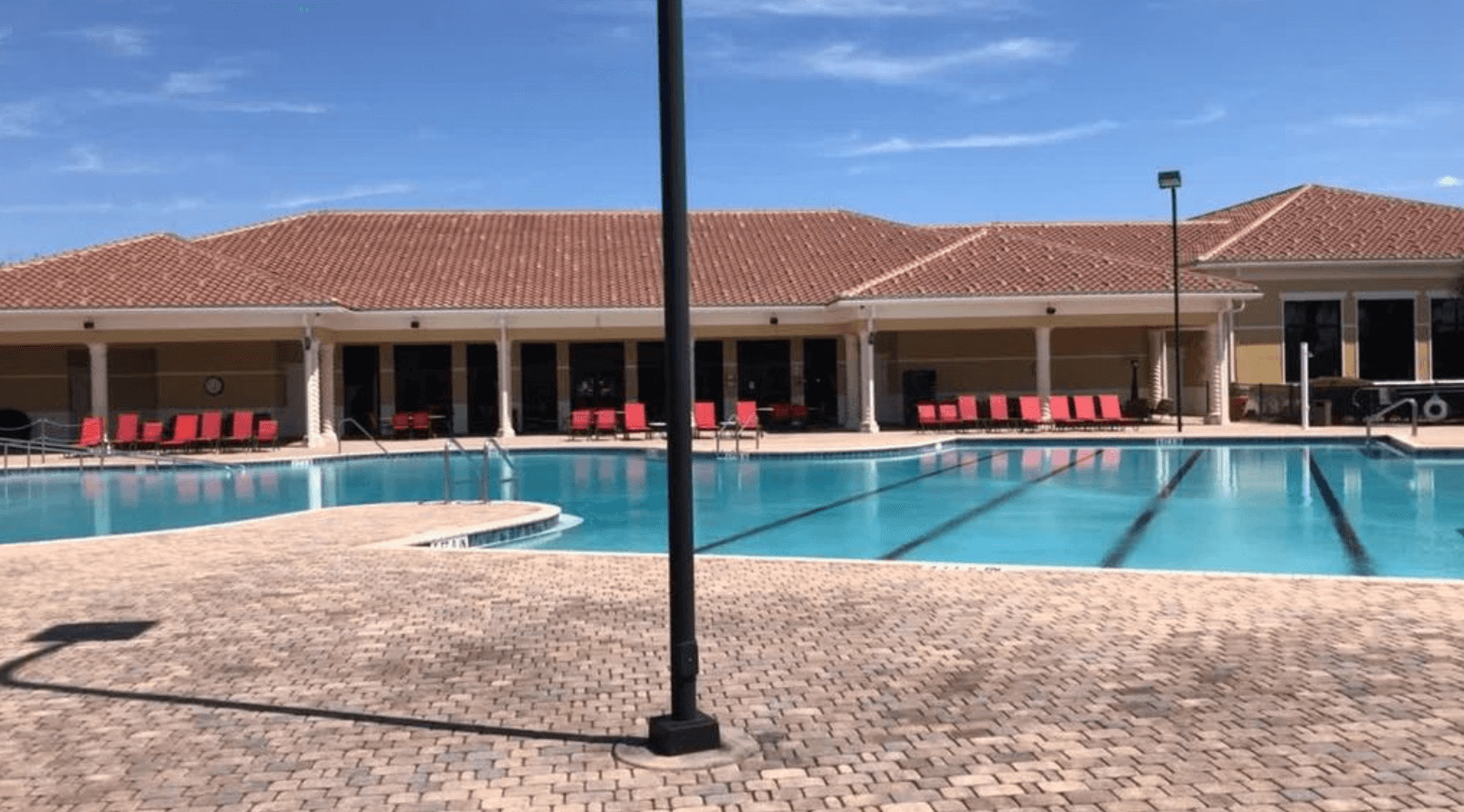 Heritage Hills in Clermont, FL, boasts a stunning heated resort-style pool with lap lanes. This is a favorite spot for residents to enjoy the Florida weather. The pool is the perfect place to cool off and relax on a hot day, or to exercise and stay active with a refreshing swim.
The pool area is equipped with lounge chairs and umbrellas for residents to relax and soak up the sun. In addition to the lap lanes, the pool also features a zero-entry area, making it easily accessible for all residents. There is also a separate spa area where residents can unwind and enjoy the therapeutic benefits of the hot water jets.
Guard Gated
It's not every day that you find a guard gated 55+ community. There are great communities such as the Palms at Serenoa in Clermont which is both 55+ and gated, but it does not have a 24 guard gated security service.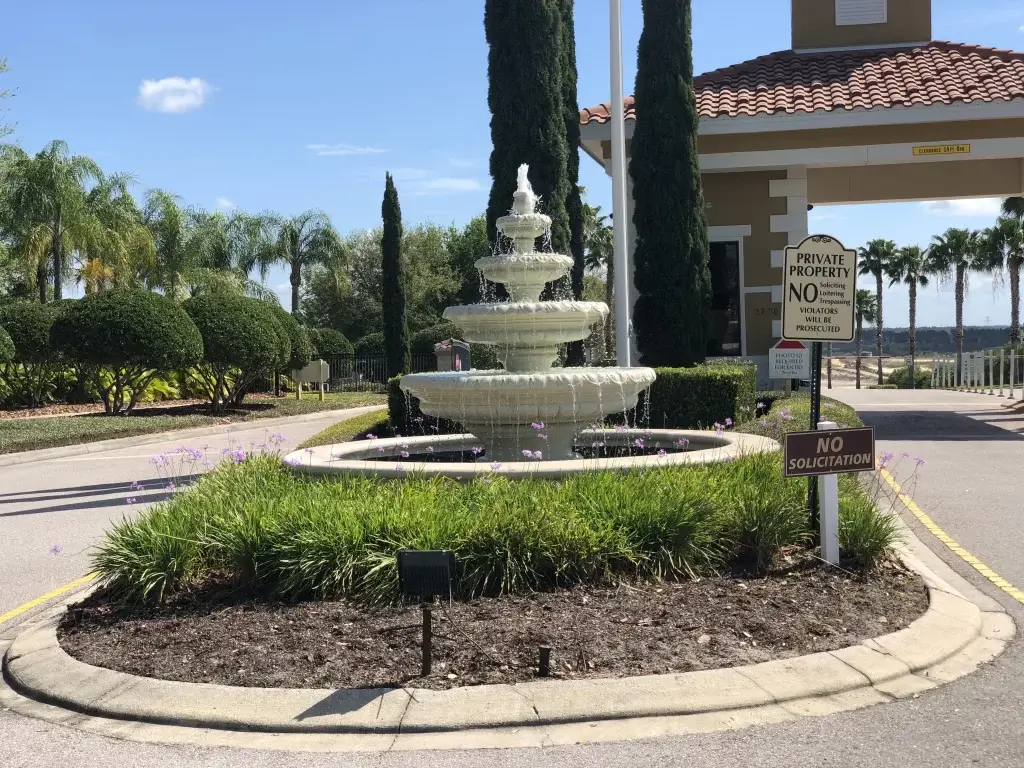 This is a real benefit to Heritage Hills and the security its residents feel. While Clermont is a very safe community (we've written about it here), we love the peace of mind that comes with a professionally managed security presence at the entrance of your neighborhood.
What are the homes like in Heritage Hills?
Heritage Hills in Clermont, FL features a range of single-family homes and attached villas. The community is designed for active 55+ adults.
The homes in Heritage Hills are generally spacious, with many offering two or three bedrooms, two or three bathrooms, and two-car garages.
The homes are designed to be low-maintenance and energy-efficient, with features such as tile roofs, brick paver driveways, and energy-saving appliances.
Some homes in the community also include screened lanais, courtyards, and covered porches, allowing residents to enjoy the Florida weather in comfort. Overall, the homes in Heritage Hills offer a comfortable and convenient living environment for active adults.
The following is an example of a home for sale as of March 2023.


Because homes were completed by Lennar in 2019, there are no longer any homes available for new construction. All homes purchased in Heritage Hills will be resale.
On a positive note regarding resale, as a result of the homes having been built within the last 15 years, most are updated with modern touches and new building standards.
You can find homes for resale built less than 10 years ago with great amenities.
Reasons we love Heritage Hills
Heritage Hills is a terrific 55+ neighborhood with tons of activities and beautiful natural settings. After spending a lot of time in Heritage Hill, here is what we most love about the neighborhood:
We love the location. Heritage Hills is a neighborhood that is situated in close proximity to FL 50 (shopping/restaurants/Turnpike) and Hartwood Marsh RD (Winter Garden) and Rt. 27 (Lake Louisa/shopping/restaurants). There may not be a more central location in all of Clermont.
The neighborhood is aesthetically gorgeous. Palm trees, manicured lots, and beautiful walking trails–Lennar did a great job building Heritage Hills. When you turn into the gates, you know you are somewhere special.
The security features are amazing. This is one of the few 55+ communities with guards at the gates. While there are many communities that are gated, most are unguarded. This gives an extra sense of security to future residents.
The amenities are truly resort style. As a married couple with Disney Vacation Club memberships, we understand great amenities and we can say that we would love to come home to a community like this each day. Beautiful clubhouse with a fitness center, swimming pool, tennis courts, bocce ball courts, pickleball courts, and more. There are also plenty of walking trails throughout the community as well.
Scenic northern Clermont is a great place to call home. We love all of Clermont, but the north-side of Clermont makes for dramatic views and drives. With over 300 foot rolling hills woven around 11 gorgeous lakes, you'll feel like you're in North Carolina–with palms trees of course.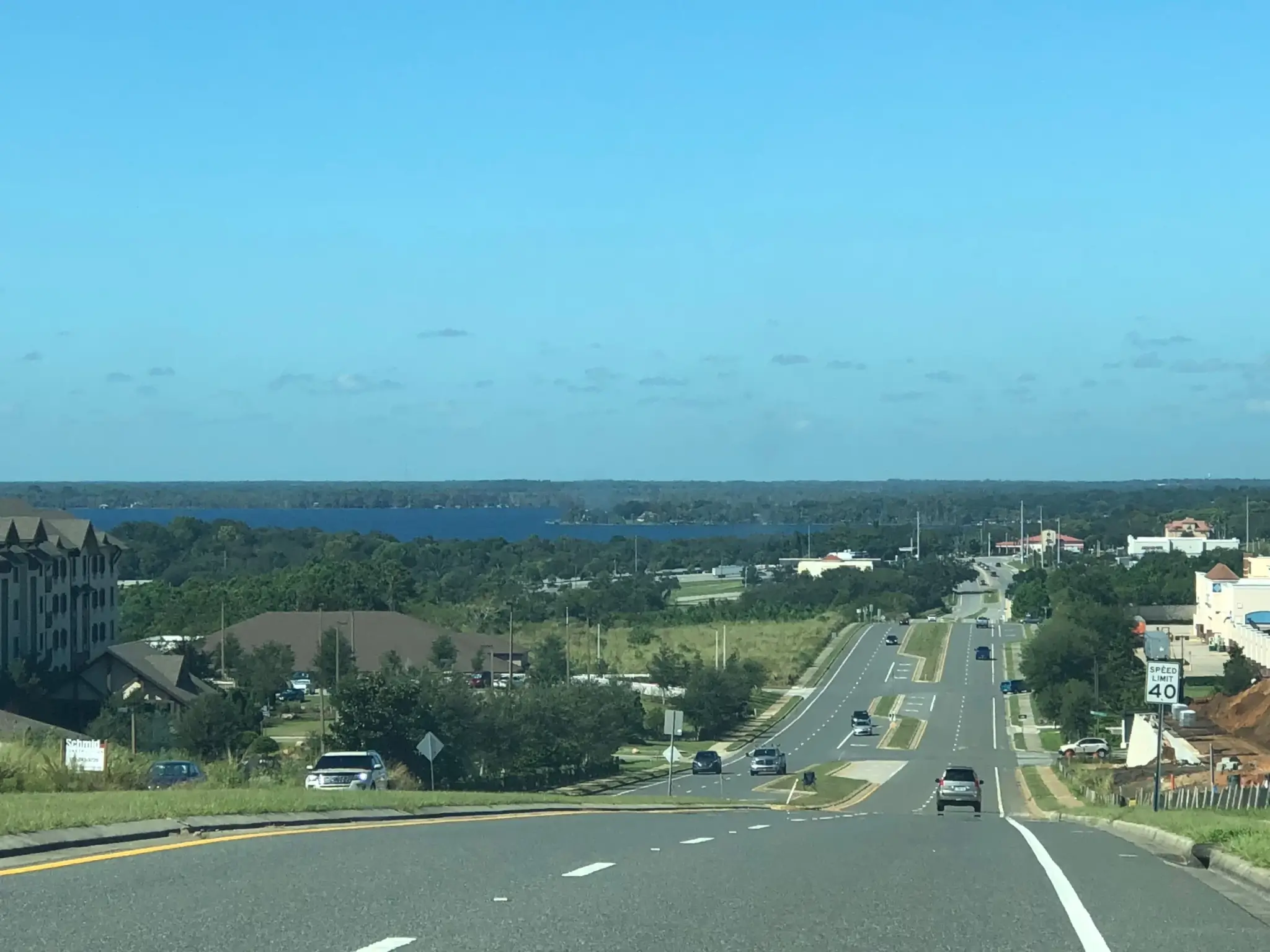 What amenities are near Heritage Hills?
There are many amenities near Heritage Hills. In fact, we believe Heritage Hills is one of the best locations in Clermont based on proximity to amenities.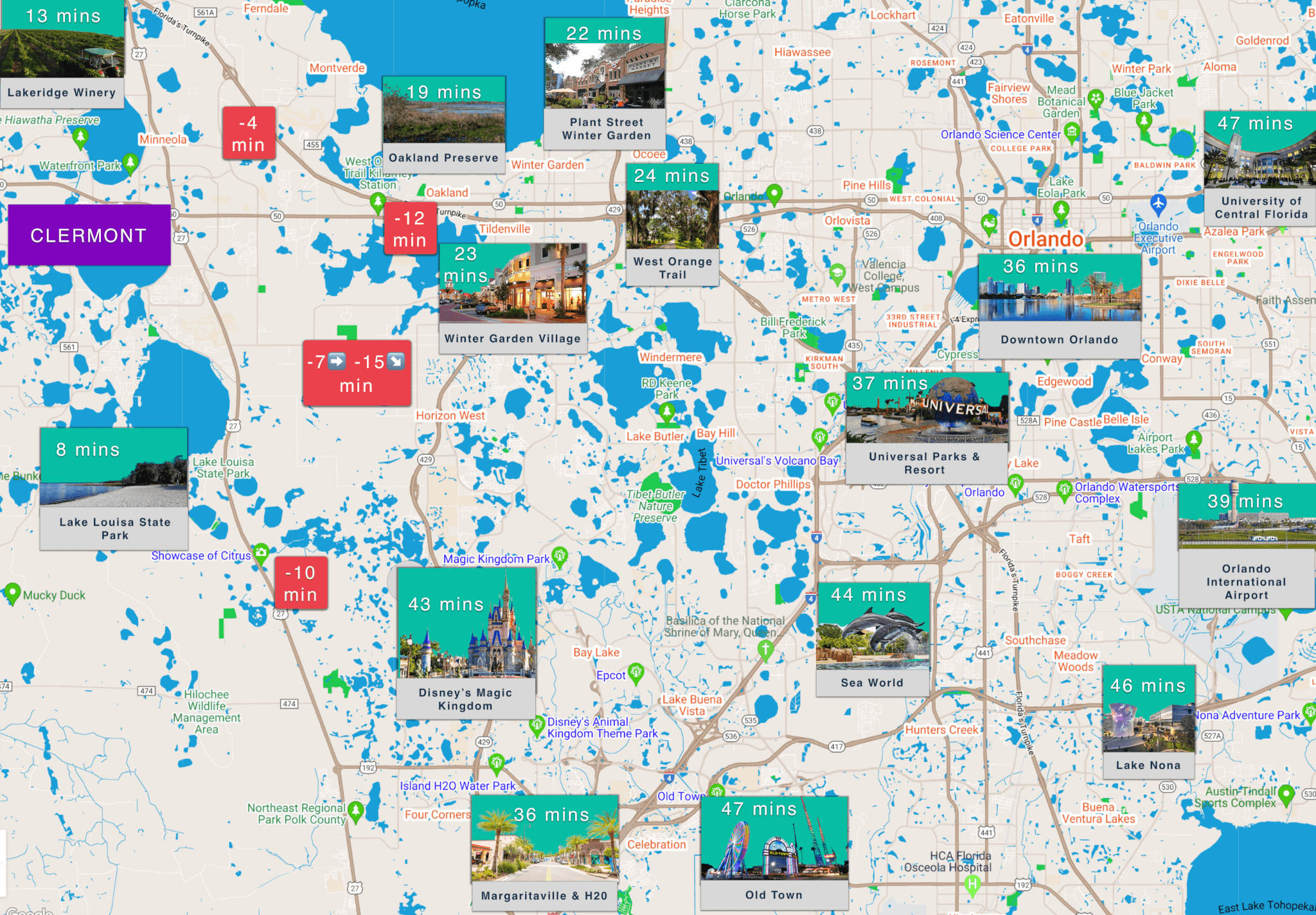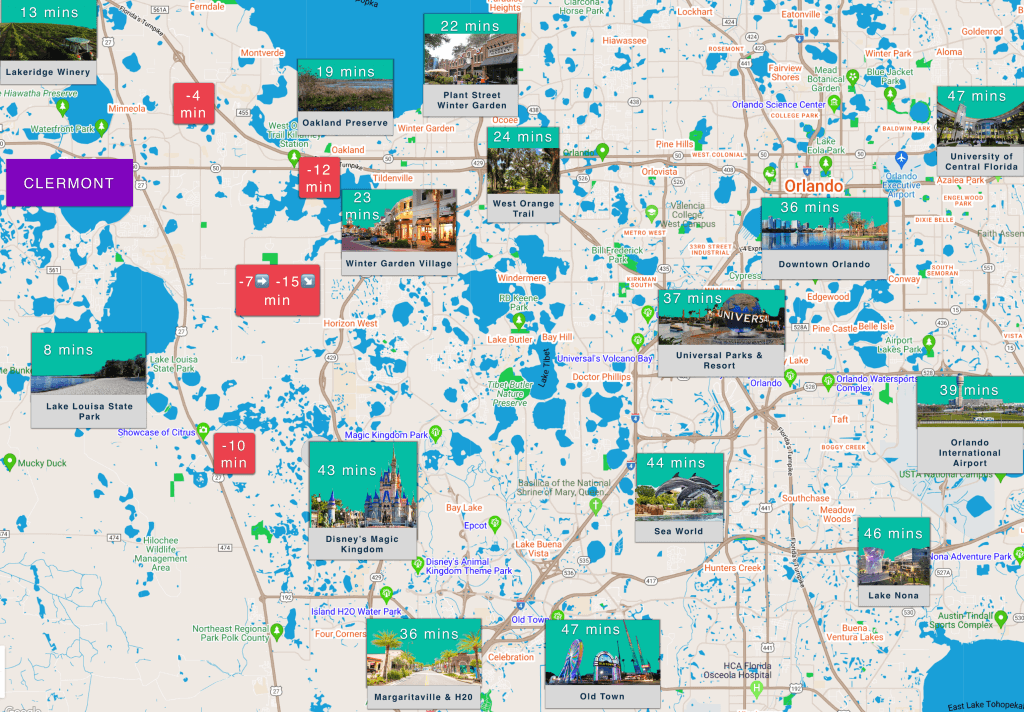 Not only is Heritage Hills near a ton of great amenities in Clermont, but it's also in a great area to seek adventure in the Orlando and central Florida area.
Healthcare Facilities
South Lake Hospital – 4.8 miles
Orlando VA Healthcare System Clinic – 2.5 miles
Clermont Medical Center – 2.5 miles
Women's Care Florida – OB & GYN Specialists – 4.9 miles
Clermont Orthopaedic and Sports Medicine Institute – 1.7 miles
Major Shopping
Target – 4.4 miles
Walmart – 4.4 miles
Home Depot – 7.1 miles
BJ's Wholesale – 6.4 miles
Publix – 6.2 miles
Outdoor Landmarks
South Lake Trail – 1.6 miles
Waterfront Park – 7.1 miles
Lake Louisa State Park – 9.6 miles
Lake Minneola Scenic Trail – 5.3 miles
Ferndale Preserve – 8.8 miles
Orlando Attractions
Disney World – 10.6 miles
Universal Studios – 22.5 miles
Downtown Orlando – 22.8 miles
Orlando International Airport – 29.9 miles
Siesta Key Beach – 136 miles
Clearwater Beach – 95.8 miles
Cape Canaveral – 97.7 miles
Margaritaville – 11.4 miles
Frequently Asked Questions
Is Heritage Hills at 55+ community?
Yes, Heritage Hills is an age-restricted 55+ community located in Clermont, Florida. This means that at least one resident in each household must be 55 years of age or older.
Does Heritage Hills have an HOA?
Yes, there is an HOA fee. Depending on the home, it can range from $345 to $420 monthly (as of March 2023). Now, this fee is subject to change.
Does Clermont have other 55+ communities?
Absolutely. In fact, Clermont has some incredible 55+ communities aside from Heritage Hills. Here are a few of our favorite that are standout communities: