Florida's Golden City: Why Clermont FL is a good investment.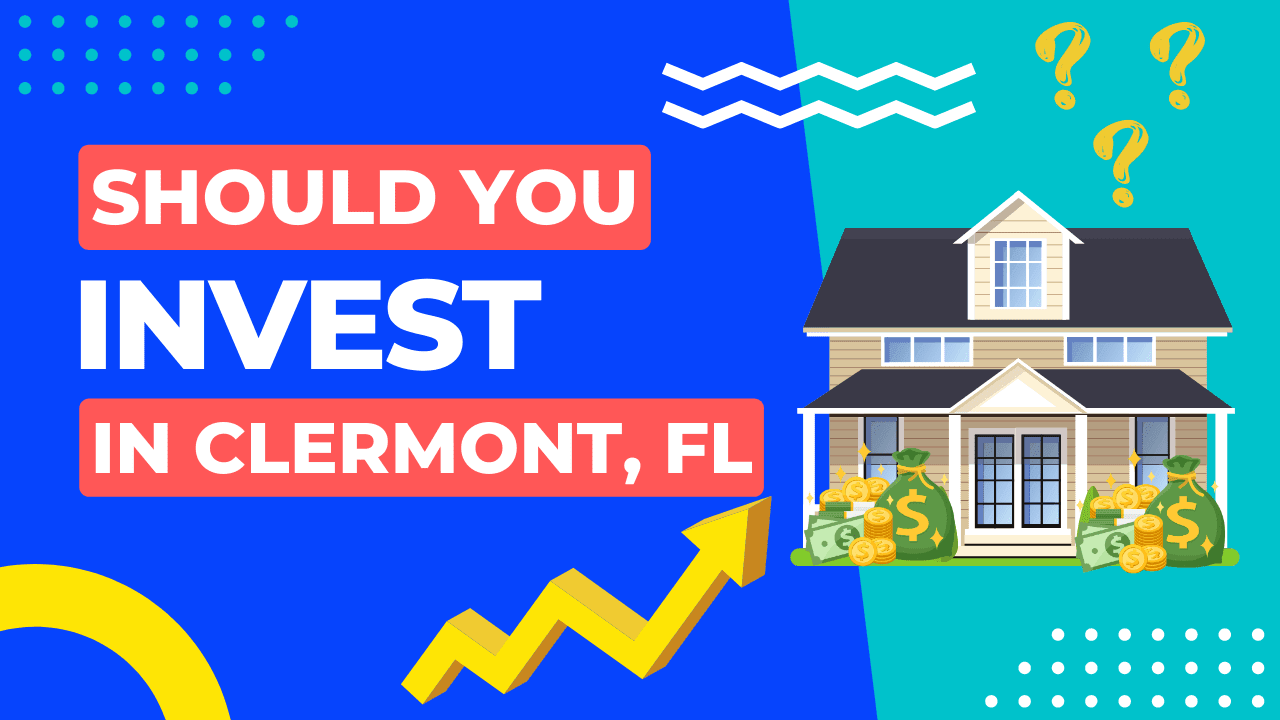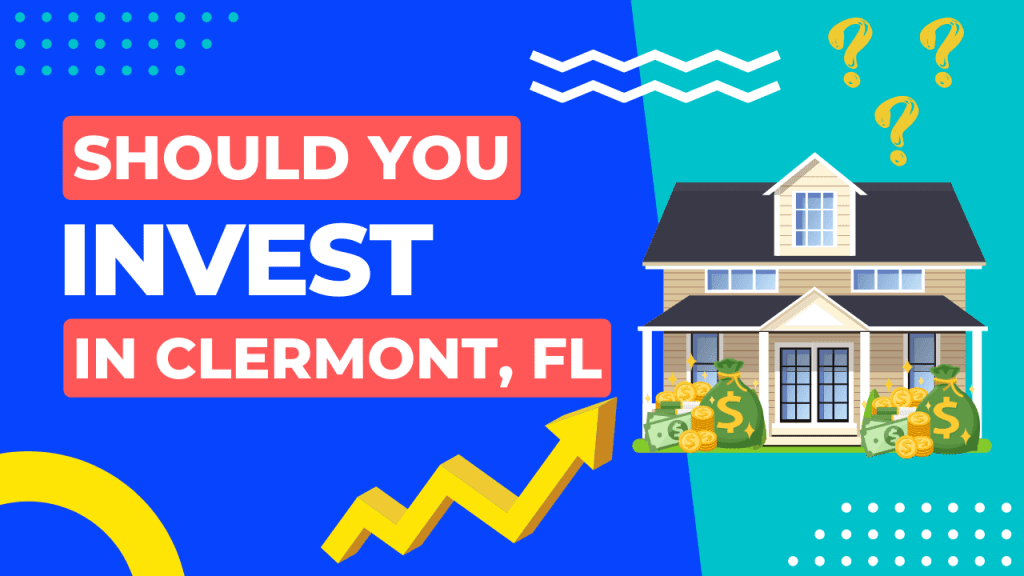 Nestled in the rolling hills of Central Florida, Clermont is a vibrant city with a strong sense of community and a rich natural landscape. Spectacular connected lakes, a private lake beach, great schools, and rolling hills as far as the eyes can see—all make Clermont a gem of Central Florida.
But is Clermont FL a good investment beyond its natural beauty and proximity to Orlando? Let's take a deep dive into the value that Clermont can bring.
Introduction to Clermont FL
With eleven pristine lakes and an abundance of parks and trails, Clermont offers an unparalleled outdoor lifestyle that attracts visitors and residents alike. Located just thirty minutes from Orlando, the city is also a hub of entertainment and commerce, with easy access to world-famous theme parks, an international airport, and beautiful beaches.
Clermont's robust real estate market reflects its growing popularity as a desirable place to live and invest. Whether you're looking for a sprawling country estate, a quaint family home, or a waterfront retreat, there are plenty of options available in the city's diverse neighborhoods.
With great schools and a reputation for safety, Clermont is an ideal choice for families and retirees alike.
Beyond its natural beauty and prime location, Clermont is also a city on the rise. With a growing economy and a commitment to innovation and sustainability, the city is poised for continued growth and success. Whether you're looking for a place to call home or a smart investment opportunity, Clermont is a city that should be on your radar.
Is Clermont FL a good investment (Short Answer)
Clermont, FL is a great investment opportunity for several reasons:
Its robust real estate market is supported by a growing population and strong job market, making it an attractive location for both homeowners and renters.
The city's proximity to Orlando and other popular destinations, as well as its outdoor lifestyle and high quality of life, make it a desirable place to live and invest.
Clermont's favorable tax rates, great schools, and reputation for safety add to its appeal as a smart investment choice.
Whether you're looking for a long-term investment opportunity or a vacation home that can be rented out when not in use, Clermont has something to offer for all types of investors.
Overview of the Real Estate Market in Clermont FL
The real estate market in Clermont, FL has been strong in recent years, with a healthy balance of supply and demand. However, recently there has been a trend with far more demand than supply. This increases equity homeowners have experienced over the last few years.
According to data from Realtor.com, as of March 2023, there were approximately 900 homes for sale in Clermont, 700 of which are single-family homes and 350 of those 700 being new construction. In other words, the majority of homes available for sale are single-family homes with 50% of those being new construction purchases.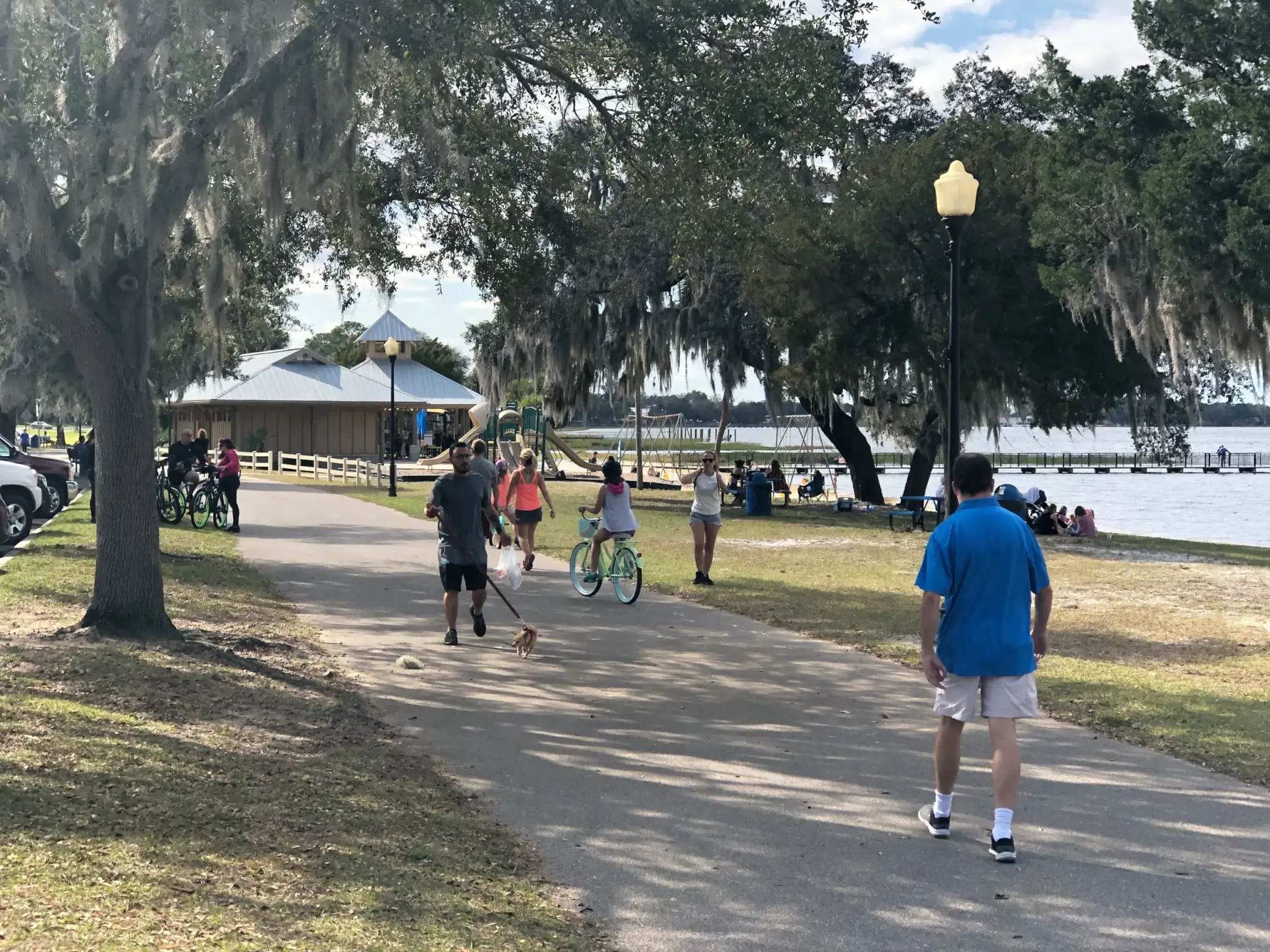 Over the previous 12 months, there were about 2600 mortgage transaction in Clermont—this includes single-family, condo, land, and other transactions.
Homes in Clermont tend to sell relatively quickly, with an average of 47 days on the market before being sold. However, this can vary depending on factors such as the location, size, and condition of the property.
The age range of the average buyer in Clermont varies widely, as the city appeals to a diverse range of residents from young families to retirees. Clermont is home to five incredible 55+ communities (Heritage Hills, Summit Greens, Palms at Serenoa, Kings Ridge, and the Esplanade at Highland at Ranch).
According to a recent report from Niche.com, Clermont scored an "A" for its diversity with a low unemployment rate, low poverty rate, and a unique demographic makeup.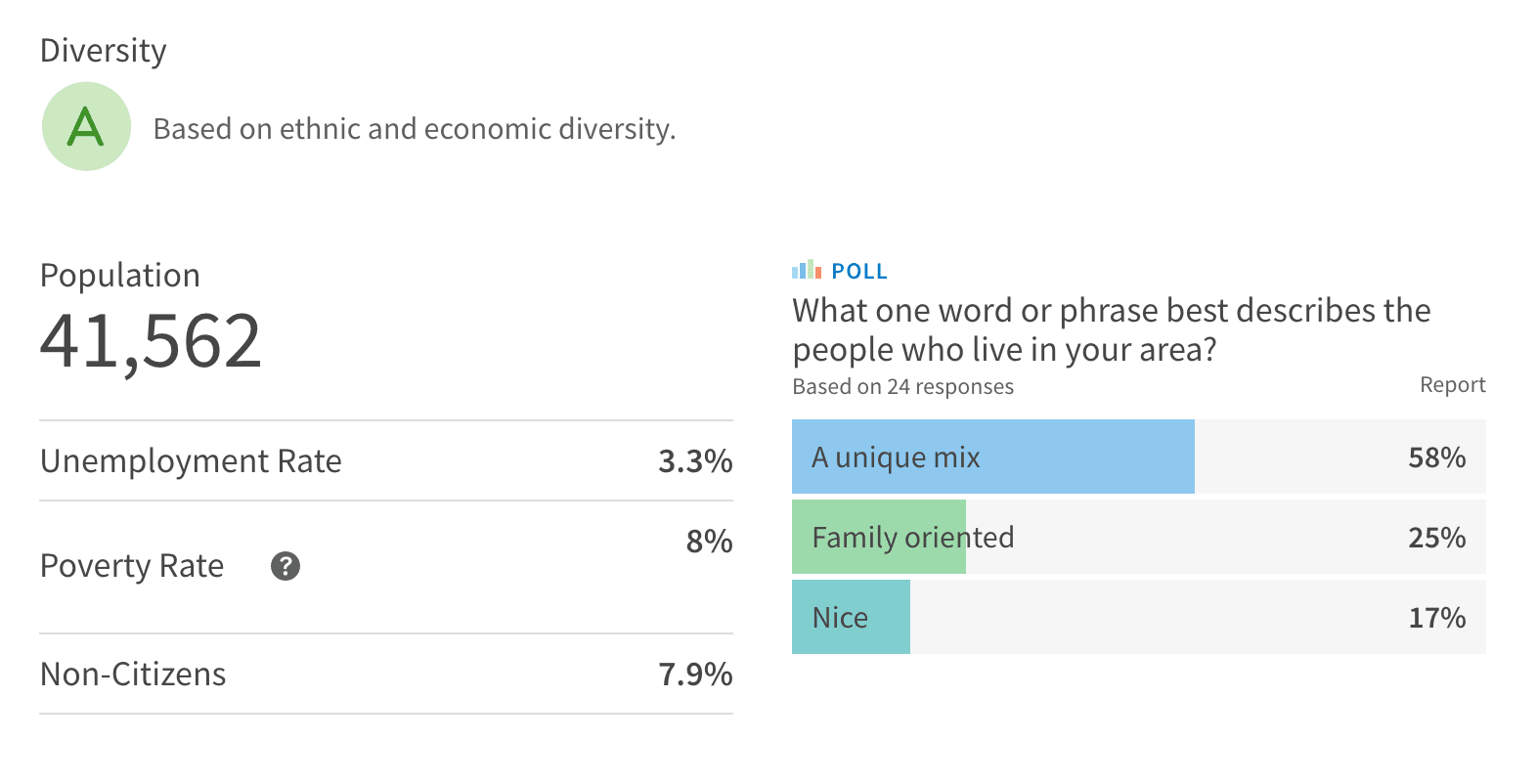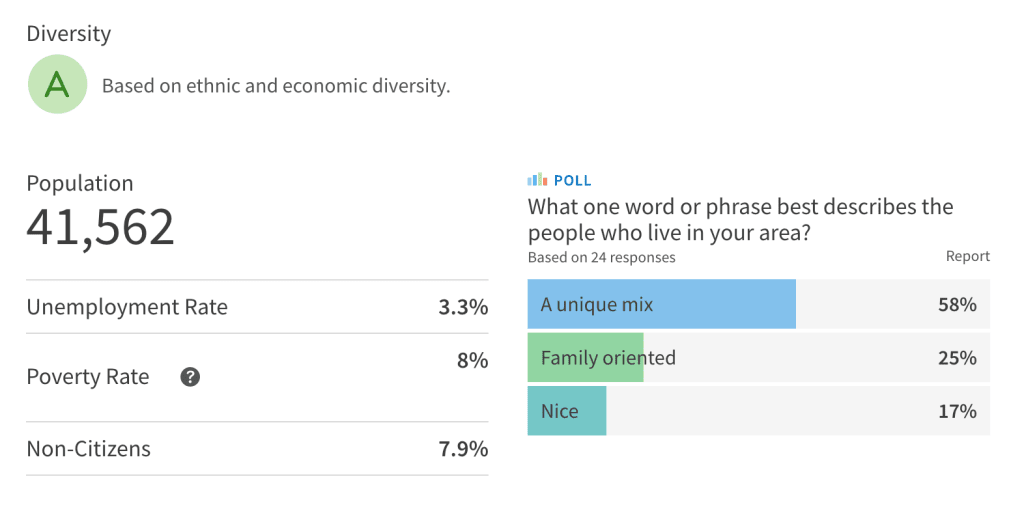 It's worth noting that the real estate market is subject to fluctuations and can vary depending on a range of factors such as economic conditions, interest rates, and housing inventory levels.
Based on Redfin's market data, Clermont has experienced year over year growth for average home sale price. The last few years Clermont homeowners have experienced exceptional growth.


The bottom line is that Clermont has a very healthy real-estate market that has trended upwards for years.
Clermont is Growing Rapidly (Historical population trends)
Clermont has experienced significant population growth over the past several decades, particularly since the year 2000. In 1960, the city had a population of just 1,559, but by 2020 that number had grown to over 40,000.
This growth is due in part to the city's appeal as a desirable place to live, work, and play, with its natural beauty, outdoor lifestyle, and proximity to Orlando and other popular destinations.
Take a look at Clermont's competition suburbs: Winter Garden, Windermere, and Lake Nona. Each of these suburbs are considered growing, popular, and great for families near Orlando.
If we look at the table below, you'll see that Clermont has experienced the greatest total growth over the course of 20 years based on data from the U.S. Bureau.
| Year | Clermont, FL | Winter Garden, FL | Windermere, FL | Lake Nona, FL |
| --- | --- | --- | --- | --- |
| 2000 | 9,333 | 14,351 | 1,897 | 3,904 |
| 2005 | 14,151 | 18,382 | 2,660 | 8,032 |
| 2010 | 28,742 | 34,568 | 2,462 | 10,198 |
| 2015 | 35,311 | 41,988 | 3,114 | 13,568 |
| 2020 | 40,222 | 50,436 | 3,547 | 16,001 |
| Percent Growth 2000-2005 | 51.5% | 28.0% | 40.3% | 106.9% |
| Percent Growth 2005-2010 | 103.3% | 88.2% | -7.5% | 27.0% |
| Percent Growth 2010-2015 | 22.6% | 21.3% | 26.3% | 33.2% |
| Percent Growth 2015-2020 | 14.0% | 20.2% | 13.8% | 17.7% |
| Total Growth | 330.2% | 251.3% | 87.3% | 309.4% |
Clermont, Winter Garden, Windermere, and Lake Nona Population Growth Chart
Each city has unique characteristics that make it a desirable place to live. Winter Garden has a charming downtown and proximity to theme parks, Lake Nona's is the best of the best when we talk about amazing healthcare options, and windermere's "Disney in your backyard" proximity is the place for Mickey-Eyed buyers—and yet—Clermont is growing the fastest and we think it's because of the rolling hills, terrific amenities, easy commute, affordable real-estate, and outdoor vibes.
Reasons Why Clermont FL is a Good Investment
Olympus & Wellness Way
The Olympus project in Clermont, FL is a state-of-the-art health campus and sports complex development that is currently under construction. The project is being developed by Olympus Sports & Entertainment Group, a sports and entertainment management firm.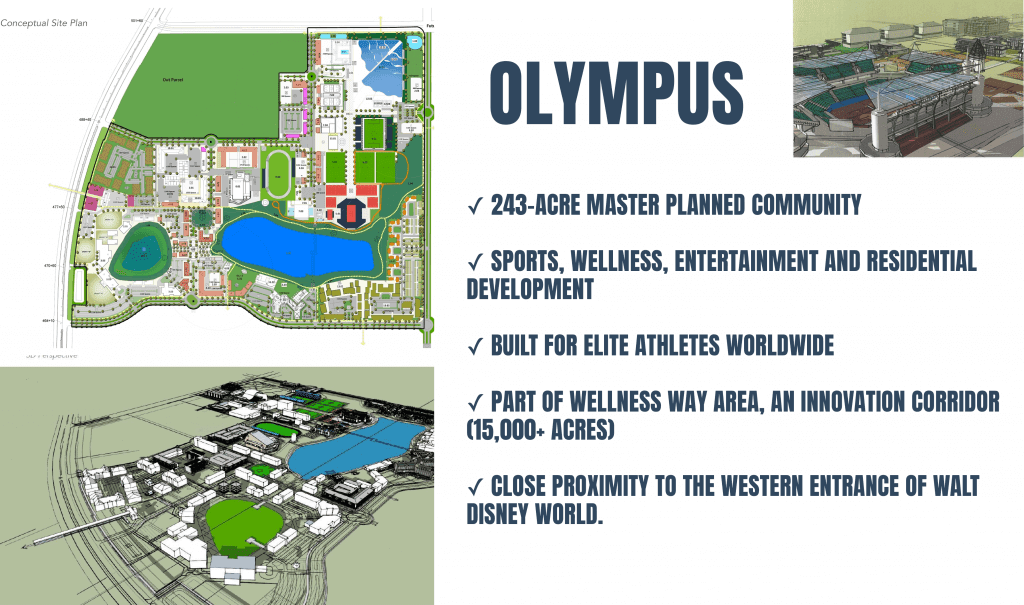 According to the sources you provided, the development is expected to include a 300,000-square-foot health campus that will feature a medical office building, an outpatient surgery center, and other healthcare-related facilities. Additionally, the development will include a 250,000-square-foot indoor sports complex that will feature basketball courts, volleyball courts, and other indoor sports facilities. The sports complex will also include a hotel and conference center.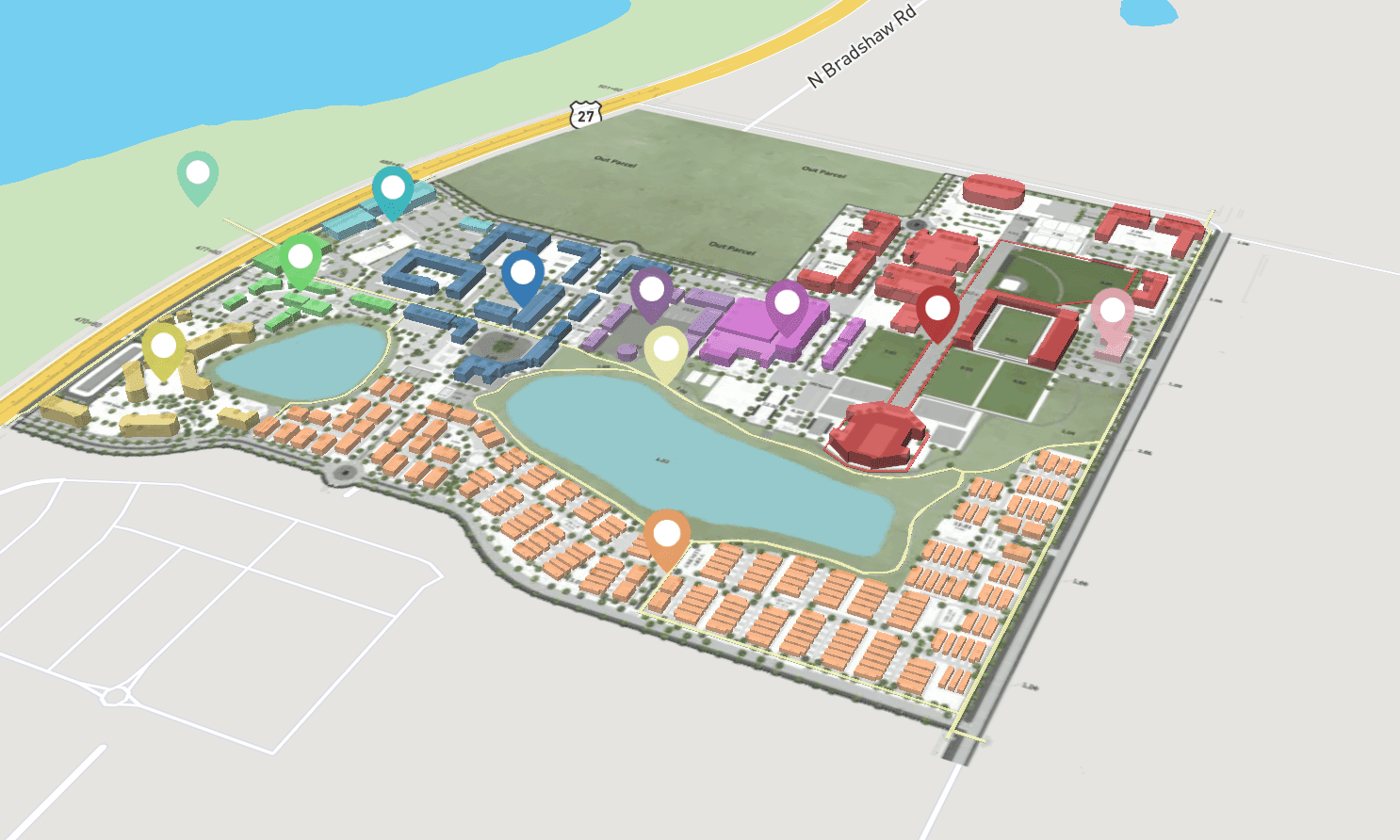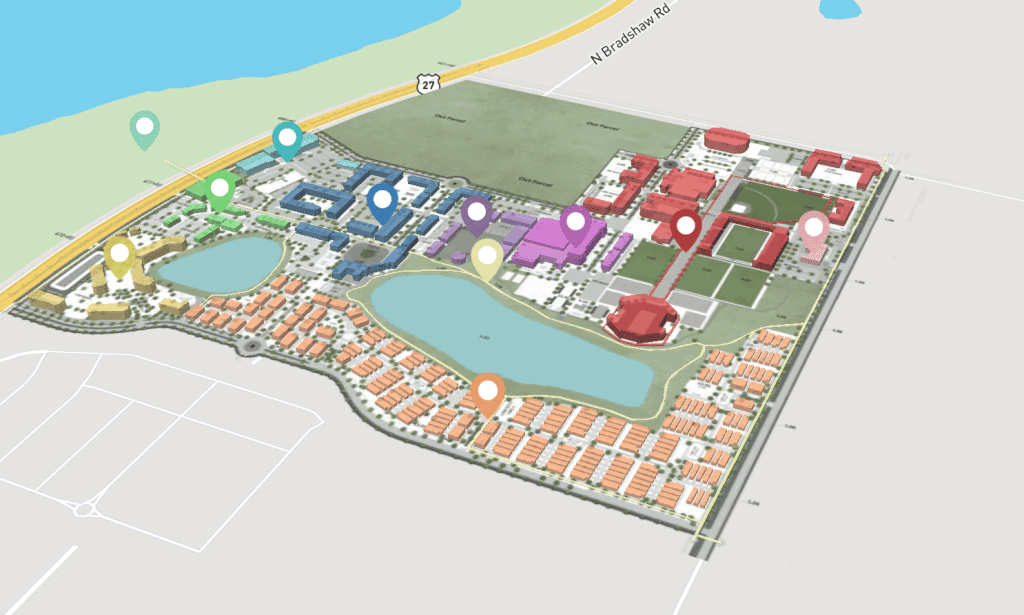 The project is expected to have a significant impact on the local economy, with the potential to create hundreds of jobs and attract new businesses to the area.
Additionally, the project is expected to have a positive impact on the local community, providing residents with state-of-the-art healthcare and sports facilities.
Clermont Has a Great Masterplan
The Clermont Master Plan comprises more than 30 individual projects aimed at improving the city's infrastructure, parks, trails, and streetscape. These projects are estimated to cost a total of $22 million and are being funded by Lake County's Infrastructure Sales Tax, also known as the Penny Sales Tax.
**It's worth noting that no property tax dollars are being used to fund the Master Plan, ensuring that the burden of these projects doesn't fall on residents. That puts more money in your pocket while still experiencing all the benefits of a growing city.
The projects included in the Master Plan cover a wide range of areas, from Streetscape to the development of new parks and recreational amenities. There are also plans to enhance the city's infrastructure, including improvements to stormwater management, roadways, and public transportation.
For example in 2018 Victory Pointe was finished. The 10-acre site created amazing walking trails and a flex space used as an entertainment venue. Victory Pointe also serves as a stormwater facility to optimize drainage and improve water quality in Lake Minneola in downtown Clermont.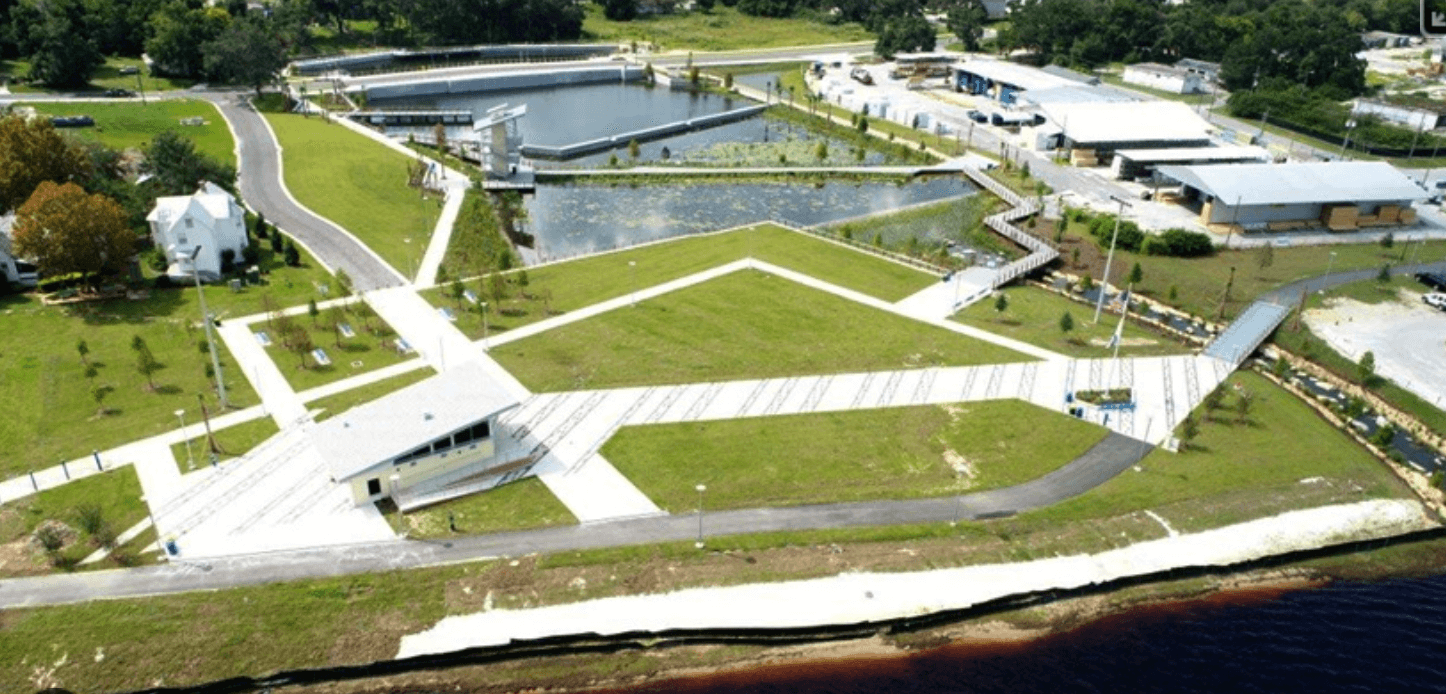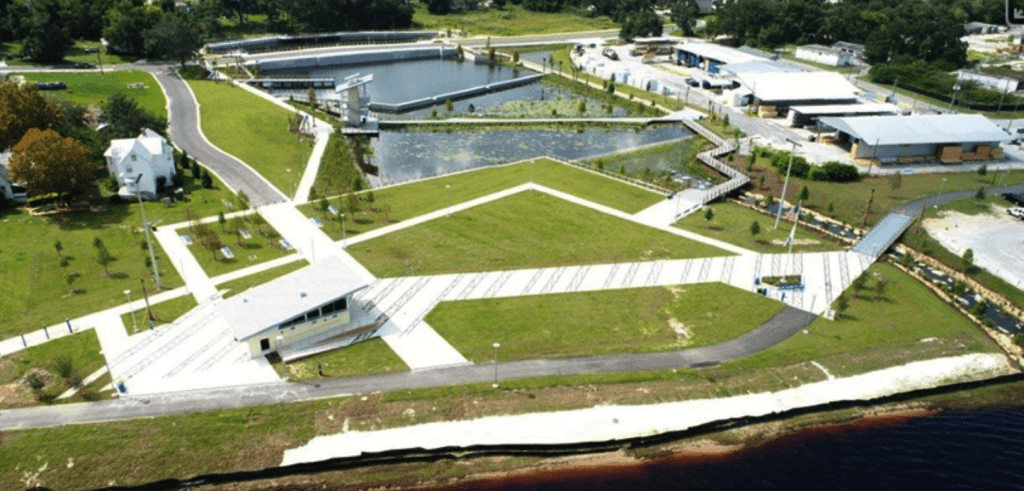 Among the most significant components of the Master Plan is the massive multi-phase Streetscape project. It involves upgrading the streetscape, landscaping, lighting, and overall beautification of the city streets. This of Streetscape as giving downtown Clermont "the look".
The project is worth $12 million and will be carried out in three phases to minimize disruption to businesses and traffic in the area.
These projects are expected to have a significant impact on the community, promoting economic development and improving the overall quality of life in Clermont.
| Year | Clermont Masterplan Accomplishment Timeline |
| --- | --- |
| 2013 | Community vision sessions reveal desire for a vibrant downtown |
| 2014 | Clermont embraces new brand as "Choice of Champions®" |
| 2015 | City Council adopts Master Plan with priorities to enhance, connect, and grow community; GAI Consultants study research and create strategic plan |
| 2016 | Master Plan wins Florida Redevelopment Association state award and Lake-Sumter MPO regional award |
| 2018 | Victory Pointe and Downtown Gateway Entry Feature completed |
| 2019 | Kehlor Recreation Center and Gateway Entry Features completed |
| 2020 | Clermont Boat Ramp and Art Walk completed |
| 2021 | Streetscape Phase 1 completed; Phase 2 in progress; Parking Structure plans in progress |
| 2022 | Streetscape Phase 3 scheduled for completion |
None of these Masterplan improvements include other awesome projects like all the breweries that have been built, new restaurants that are built almost monthly, the Downtown Exchange, or the Montrose Street project.
Here's Tom having a great time in the Montrose Street Market—a local food hall and market that offers a wide variety of food and drink options from different vendors as well as live music and shopping.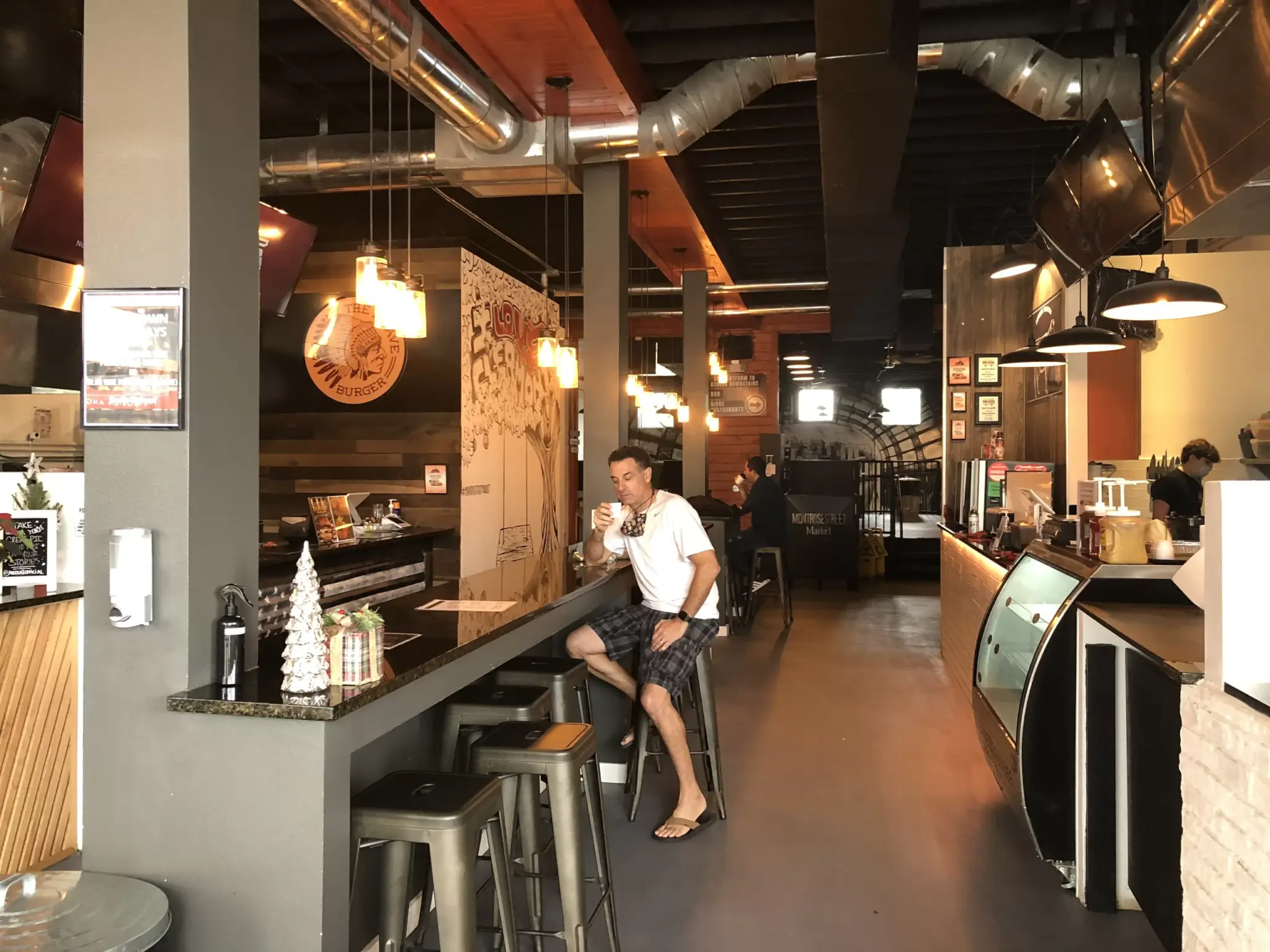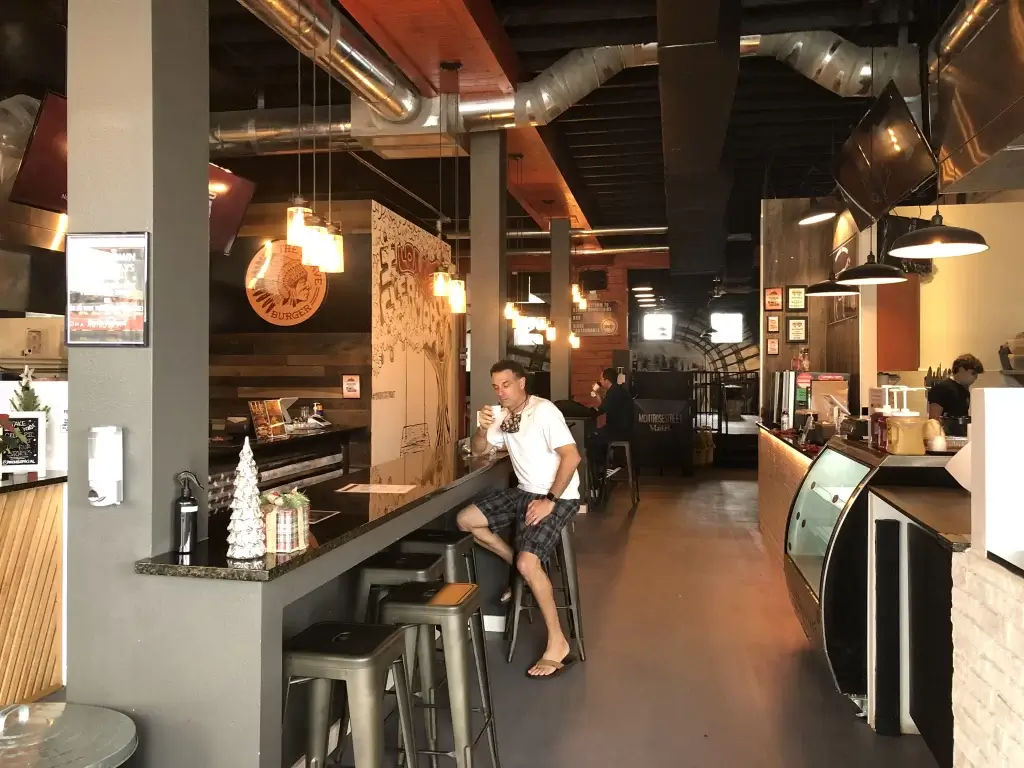 Proximity to Orlando and other popular destinations
Clermont is a great investment because of its proximity to Orlando and its proximity to the coastline. Let's discuss both reasons.
Proximity to Orlando
Suburbs that are located within a commutable distance to a large city center are always good investment. Large cities tend to have better healthcare options, better amenities, and more employment opportunities.
According to the U.S. Bureau of Labor Statistics, in 2021, the Orlando-Kissimmee-Sanford metropolitan statistical area (MSA) ranked second in the country for job growth among large metropolitan areas. The BLS reported that between December 2020 and December 2021, the Orlando area added over 68,000 jobs, an increase of 6.3 percent.
Orlando is really growing and there are two sectors that are dominating:
Hospitality: Orlando is home to one of the largest tourism industries in the world, which creates numerous job opportunities in fields such as hospitality, entertainment, and tourism management. According to the Orlando Economic Partnership, the tourism industry alone supports over 400,000 jobs in the region.
Technology: Orlando is also home to a growing technology sector, with companies such as Lockheed Martin, Siemens, KPMG, Deloitte, and Disney having a large presence in the area. Inc.com recently published a list of the best cities to start a business, also known as "surge cities". Orlando came in 9th in the country.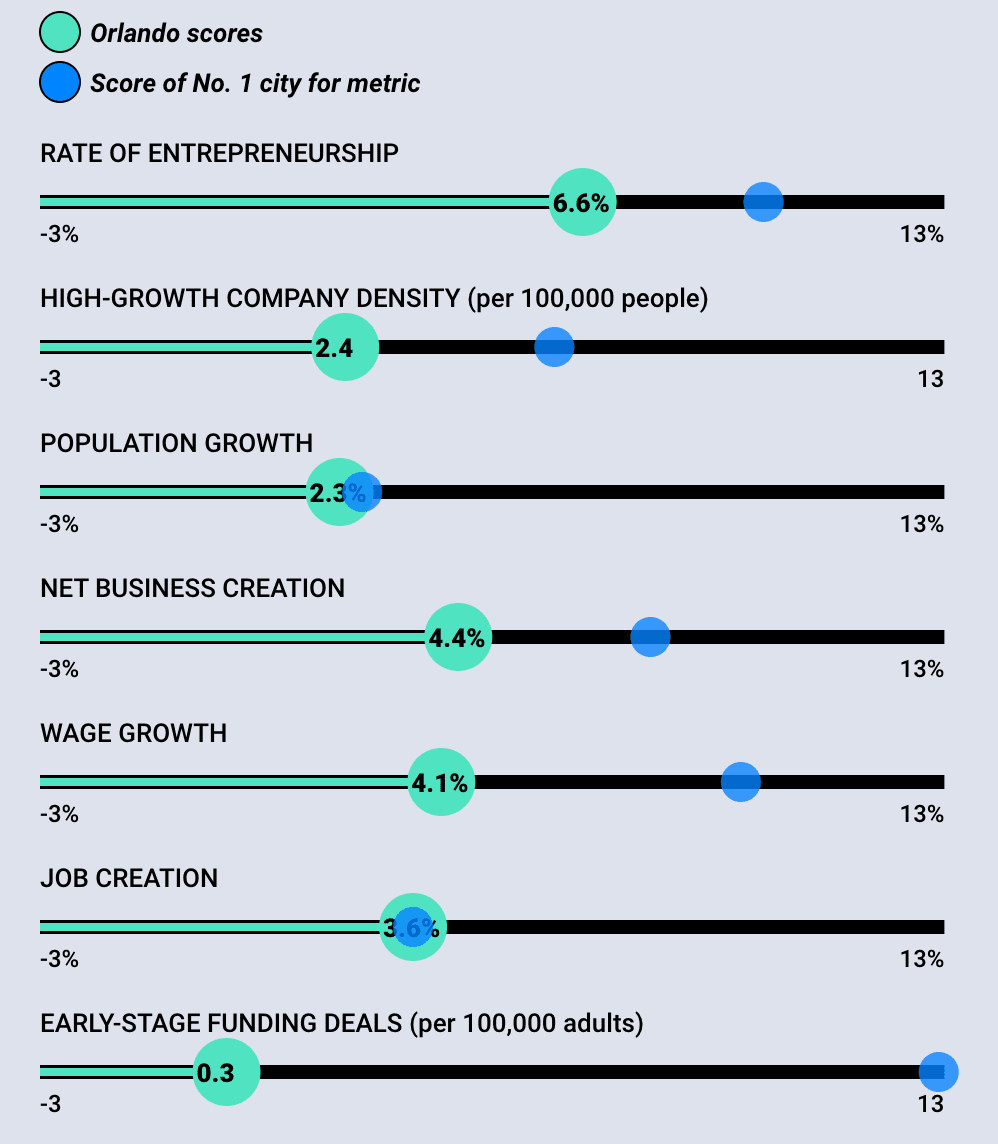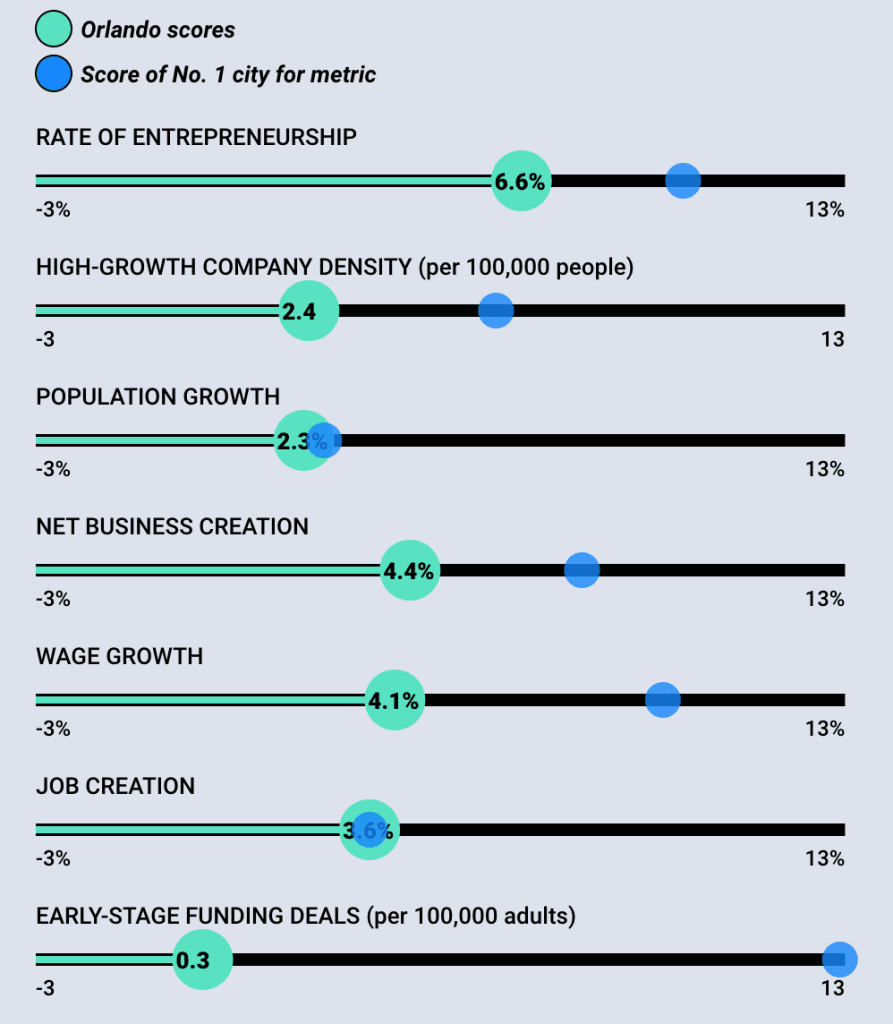 Proximity to the Coast
While you might be thinking that Clermont is a great investment because of its close proximity to amazing beaches, which is true, there are actually two reasons why living in Central Florida is great for future investment potential.
Reason One: Beach proximity makes great beaches a short drive away
Clermont, Florida is located within two hours of several beautiful ocean beaches, including Siesta Key, Cocoa Beach, and Clearwater Beach. Siesta Key, located on Florida's west coast, is known for its powdery white sand and clear blue waters, making it a popular spot for swimming, sunbathing, and snorkeling. Cocoa Beach, on Florida's east coast, is a great spot for surfing and other water sports, and is also home to the Kennedy Space Center.
Clearwater Beach, located on Florida's west coast, offers beautiful sunsets, beachfront restaurants and shops, and a lively atmosphere. Other nearby ocean beaches include New Smyrna Beach, which is known for its surfing, and St. Petersburg Beach, which offers a long stretch of soft white sand and calm waters.
What makes Clermont amazing is that it is total middle ground. Tom and I love being able to wake up in the morning and decide which coast we want to head towards. If we lived on either coast, driving across the state to other side would require much more planning if we wanted to visit different beaches.
| Beach | Coast | Drive Time from Clermont, FL |
| --- | --- | --- |
| Cocoa Beach | Atlantic | 1 hour 10 minutes |
| New Smyrna Beach | Atlantic | 1 hour 35 minutes |
| Daytona Beach | Atlantic | 1 hour 45 minutes |
| Vero Beach | Atlantic | 2 hours 10 minutes |
| Palm Beach | Atlantic | 2 hours 15 minutes |
| Clearwater Beach | Gulf | 1 hour 50 minutes |
| St. Pete Beach | Gulf | 1 hour 45 minutes |
| Fort De Soto Park | Gulf | 1 hour 50 minutes |
| Siesta Key | Gulf | 2 hours |
| Anna Maria Island | Gulf | 2 hours 15 minutes |
Reason two: Being in Central Florida creates a safety net from powerful storms
Inland cities are generally safer from hurricanes than coastal cities because hurricanes and tropical storms weaken as they move over land. When a hurricane or tropical storm moves over land, it loses access to the warm, moist air that fuels it, causing it to rapidly weaken.
The friction between the storm and the ground also causes it to lose strength. This is why hurricanes that make landfall on the coast often weaken rapidly as they move inland. Clermont is directly in the middle of the state which provides ample time for hurricanes to weaken.
You can see just how centrally located Clermont is. Fantastic protection from storms!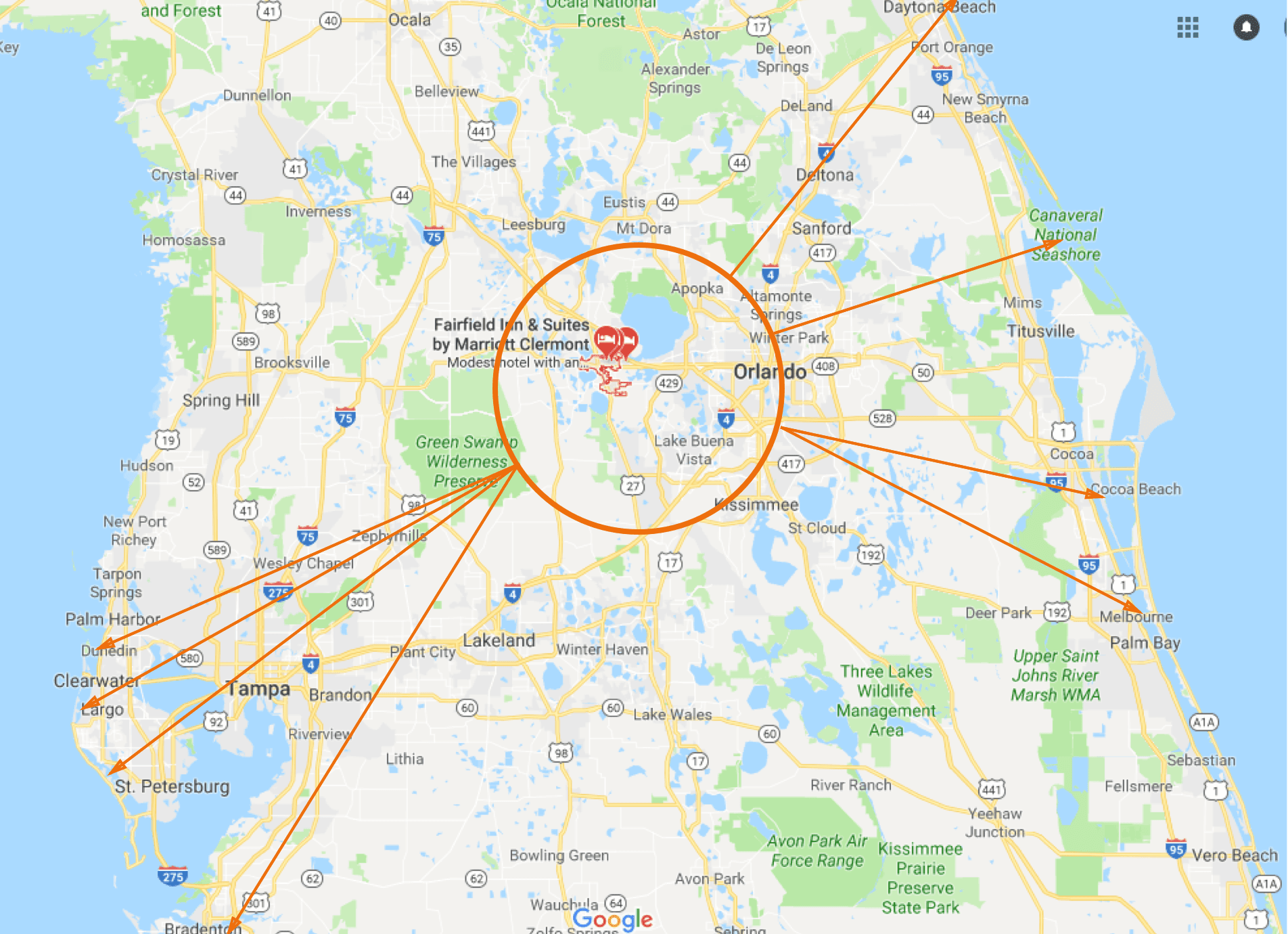 Additionally, inland cities are shielded from storm surge, which is the rise in water level that is often the most destructive aspect of a hurricane. Depending on the storm, storm surges can cause more damage than hurricane winds. Look at recent hurricanes in the U.S. below and the amount of damage storm surges caused:
| Storm Name | Damage (in billions) | Surge (feet) |
| --- | --- | --- |
| Katrina 2005 | 75 | 25-28 |
| Ike 2008 | 24.9 | 15-20 |
| Isabel 2003 | 3 | 8+ |
| Dennis 2005 | 2.23 | 7-9 |
Clermont, FL has historically never been hit by a major hurricane, and this is likely due in part to its inland location. Clermont's location inland provides some degree of protection from the most destructive aspects of these storms.
The last major hurricane to hit the area was Hurricane Ian in 2022, which caused significant damage to coastal cities like Sanibel Island and Fort Myers, but weakened significantly by the time it reached Central Florida.
While Clermont has experienced some minor damage from tropical storms and hurricanes over the years, it has largely been spared from the worst of these storms due to its inland location.
Check out or Hurricane Ian experience below.
Clermont has a very high quality of life
Clermont, FL boasts a high quality of life with plenty of amenities that make it an ideal place to live. The city is known for its sunny weather, with an average of 236 sunny days per year, which is above the national average.
Just check out how terrific the temperature is year-round below. Golf in January anyone???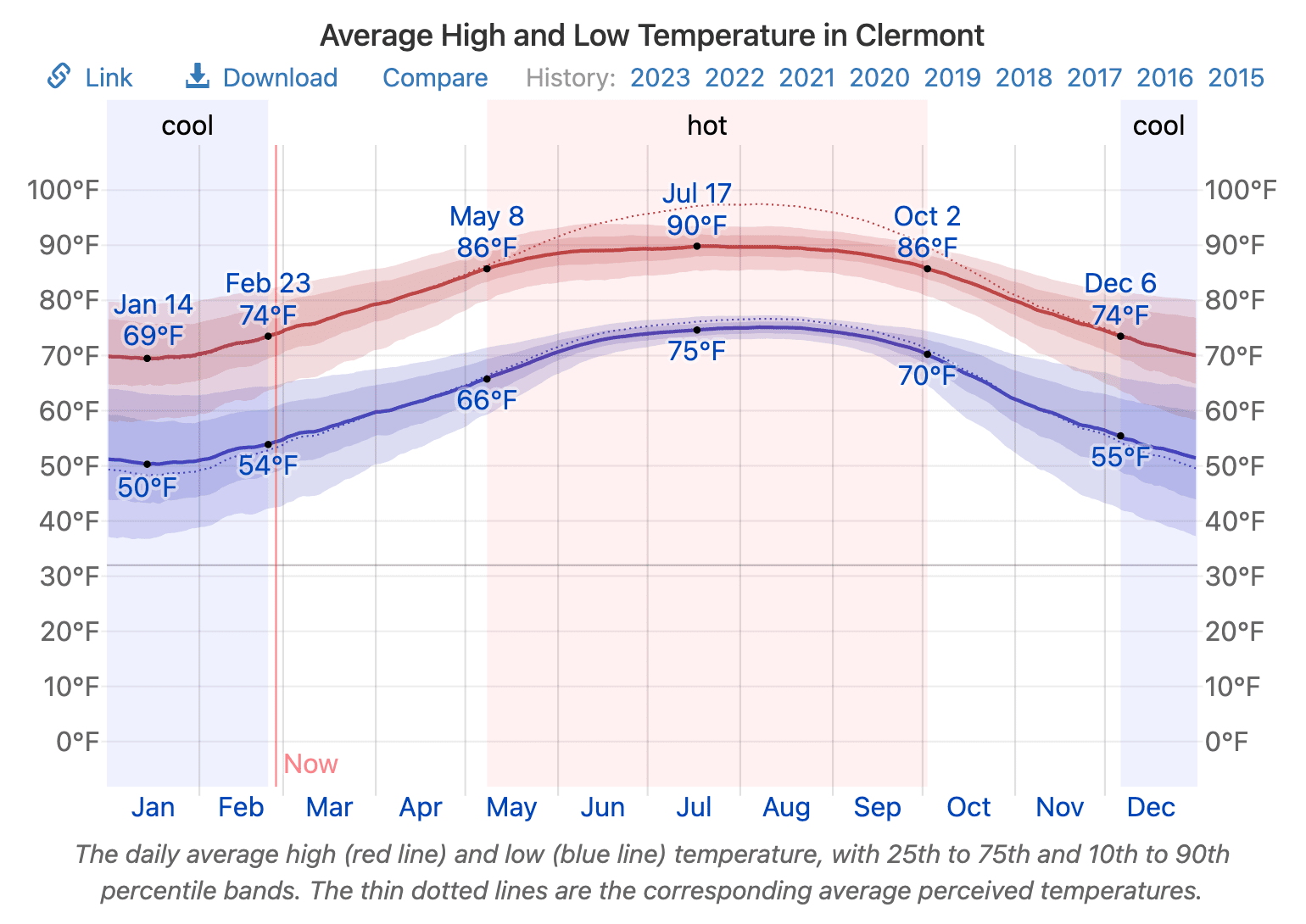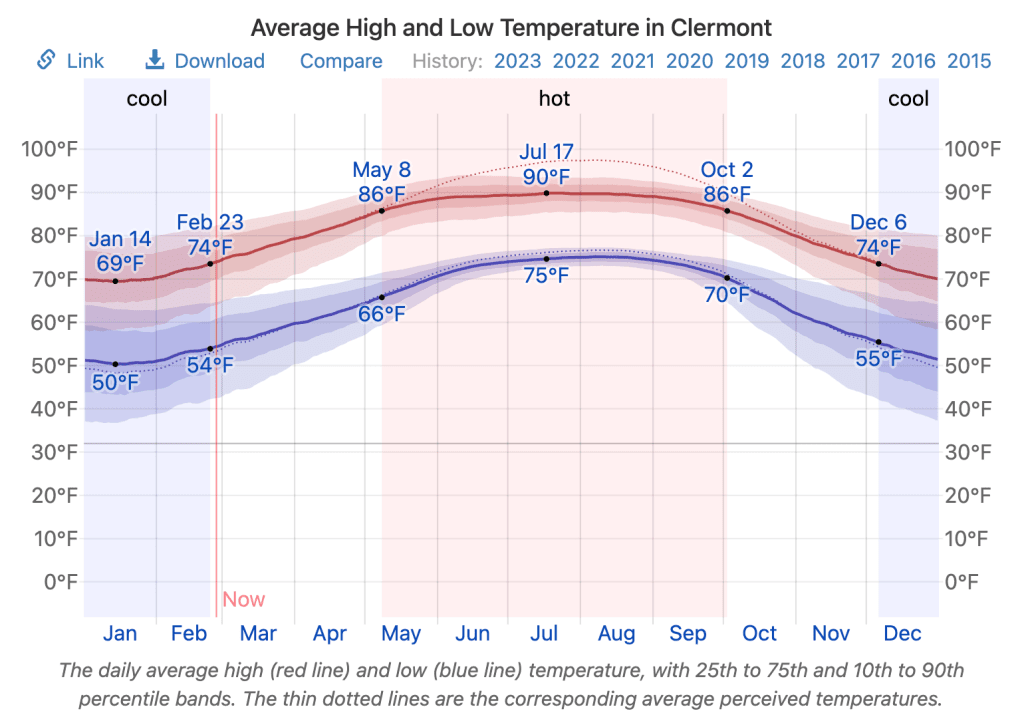 Residents can take advantage of this sunny weather by visiting any of the numerous parks in the area. In fact, Clermont has been designated as a Tree City USA for over 20 years thanks to its dedication to maintaining green spaces.
The city has over 20 parks, including the Lake Louisa State Park, which is the largest state park in the region. The park covers over 4,500 acres and offers a range of activities such as hiking, biking, fishing, and even glamping—that's code for "fancy" camping if you've never heard of it.
Additionally, the city has over 20 miles of walking trails, including the South Lake Trail, which offers scenic views of the area's lakes and forests.
Another aspect that contributes to the high quality of life in Clermont is access to quality healthcare. The city is home to several healthcare providers, including South Lake Hospital, which has been recognized as a top-performing hospital in the region.
The hospital offers a range of services, including emergency care, cancer care, and heart care. According to healthgrades.com, South Lake Hospital is an amazing place for patient safety and surgery.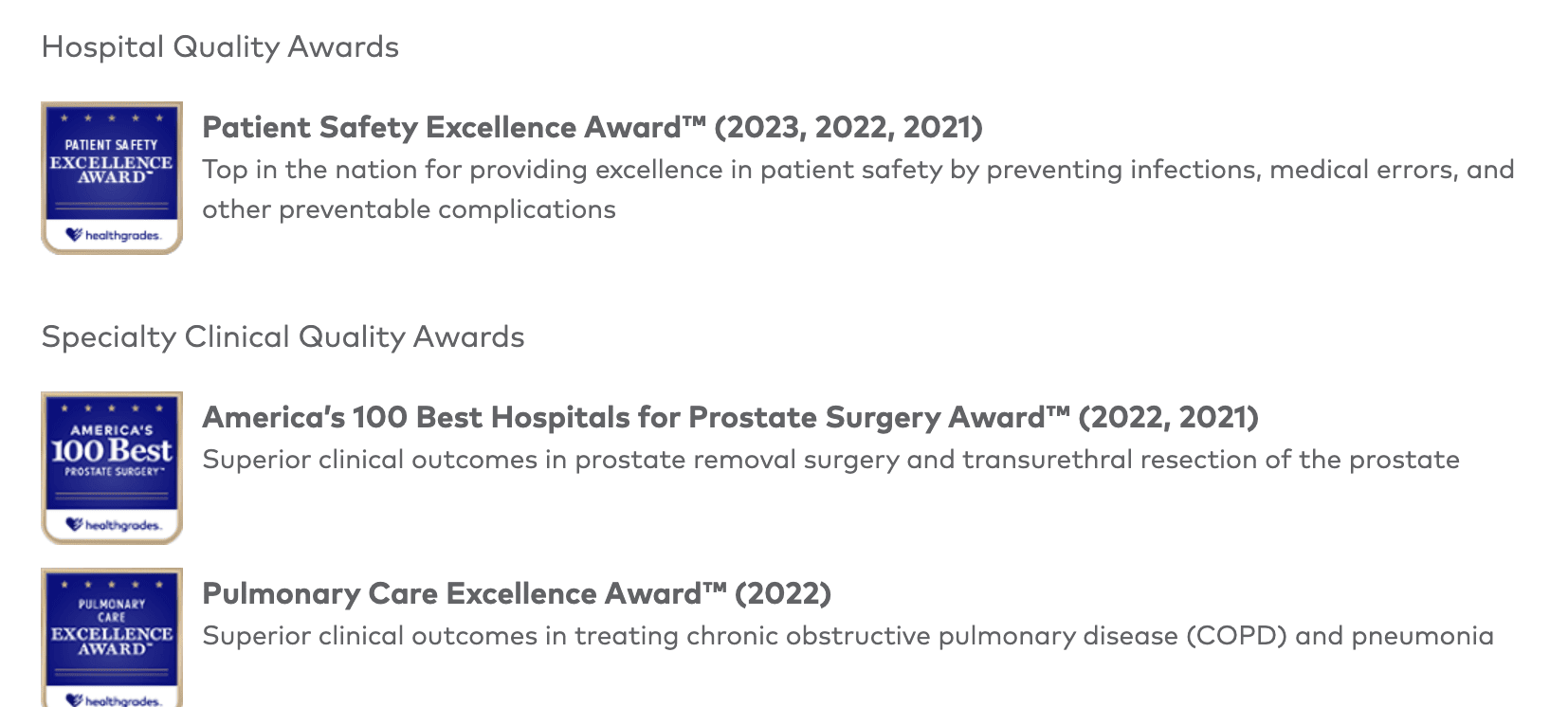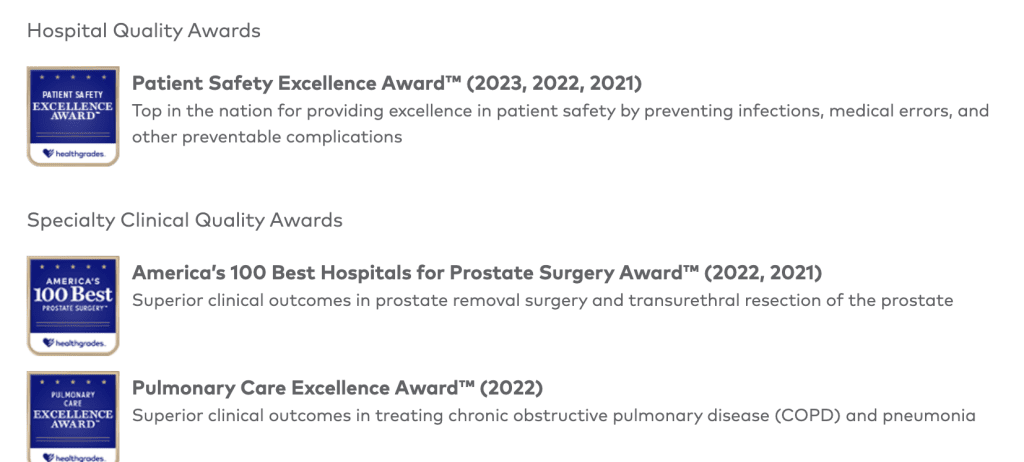 Clermont has a very strong rental market
Clermont's rental market is absolutely booming. As real estate agents who work day in and day out in this area, we can say with confidence that finding renters is far easier than finding a rental to live in.
According to RentCafe's latest report, the rental market in Clermont, FL, has been experiencing a steady upward trend. The average rent in Clermont was $1,783 per month (as of March 2023) with an average square footage of 1008 sqft. We admit that this figure represents a better value for an investor than it does a renter.
One-bedroom apartments had an average rent of $1,384 per month, while two-bedroom apartments had an average rent of $1,578 per month.
Let's look at a real-world example. The Oaks at Southlake Commons is a rental community located in Clermont, FL offers one-, two-, and three-bedroom apartments with rental rates ranging from $1,550 for a one-bedroom to $2,230 for a three-bedroom. The two-bedroom apartments have a starting rental rate of $1,890 per month.
These rates are competitive with the current rental market trends in Clermont and reflect the high demand for rental properties in the area.
Despite the rising rental prices, Clermont remains an attractive option for renters due to its high quality of life, access to outdoor activities, and proximity to major employment centers.
Favorable tax rates
Clermont, FL, is a great location for tax savings, particularly because Florida is one of only seven states in the United States that does not impose a state income tax. This means that residents of Clermont do not have to pay any state income tax on their earnings.
This can result in significant tax savings for individuals and families living in the area. The absence of state income tax also means that Florida is an attractive location for businesses and entrepreneurs looking to start or expand their operations in a tax-friendly environment with its relatively low corporate income tax rates—a flat rate of 5.5%.
The only other states that do not impose a state income tax are Alaska, Nevada, South Dakota, Texas, Washington, and Wyoming. This makes Florida a unique location for tax savings, particularly for individuals with high incomes.
For example, someone earning $100,000 per year in a state with a 5% income tax rate would pay $5,000 in state income tax. However, someone earning the same amount in Florida would pay $0 in state income tax.
| Annual Income | Florida State Income Tax Savings vs New York |
| --- | --- |
| $50,000 | $2,625 |
| $75,000 | $3,725 |
| $100,000 | $4,825 |
| $150,000 | $7,025 |
| $200,000 | $9,225 |
Comparing Florida to New York (state income taxes)
Over time, these savings can add up significantly, making Clermont an attractive location for individuals and families looking to maximize their income and minimize their tax burden.
Factors to Consider Before Investing in Clermont FL (Negatives)
Property taxes and HOA fees
Compared to some other areas of the country, Clermont, FL can be relatively expensive due to its high homeowners association (HOA) fees and property taxes. The cost of living in Clermont is higher than the national average, largely due to these factors.
Homeowners association fees can be quite high, especially in newer developments with more amenities such as swimming pools, fitness centers, and gated entrances. These fees are typically used to maintain common areas and fund community events.
In addition to HOA fees, property taxes can also be high in Clermont. Property taxes are based on the value of a property, and in Florida, property values tend to be higher than in many other areas of the country due to the state's desirability as a retirement destination and a warm weather location.
As a result, property owners in Clermont can expect to pay a higher percentage of their home's value in property taxes compared to other areas. However, it is worth noting that Florida has no state income tax, which can help offset the higher property taxes to some degree.
Housing inventory and competition
There is no sugar-coating it, Clermont is a seriously nice community and with that splendor comes a rising price-tag. Looking at the prices within the last 24 months, prices on single family homes have increased exponentially.


Hospitality Industry Fluctuations
The hospitality industry is known for its cyclicality and vulnerability to economic downturns. During recessions, businesses and consumers cut back on travel, vacations, and dining out, which leads to a decrease in demand for hospitality services.
For example, during the 2008 financial crisis, the hospitality industry experienced significant job losses and revenue declines. According to the Bureau of Labor Statistics, the leisure and hospitality industry lost over 1 million jobs between 2008 and 2010.
You can see how the dips and rises in hospitality employment over the last 30 years in Orlando from the U.S. Bureau of Labor Statistics.


Furthermore, the COVID-19 pandemic has demonstrated how the hospitality industry can be highly vulnerable to external shocks. The pandemic led to widespread shutdowns of hotels, restaurants, and other hospitality businesses, resulting in massive job losses and revenue declines.
In 2020, the U.S. hospitality industry lost an estimated $240 billion in revenue, and millions of hospitality workers were laid off or furloughed. While the industry is expected to recover, the pandemic has highlighted the industry's lack of stability during times of crisis.
Public Transportation (or lack thereof)
Unlike Orange County, which operates a public transportation system called Lynx, Clermont does not have a public transportation system of its own.
Overall, the lack of public transportation in Clermont may be a disadvantage for some residents, particularly those who do not own a car or are unable to drive. However, the city's location near Orange County and its public transportation system may provide some alternatives for those who need to travel outside of Clermont.
Honestly, the total lack of public transportation in Orlando isn't great. This is a "car" city through and through. If you don't mind hopping in your car, you'll be right at home.
Tips for Investing in Clermont FL Real Estate
Always work with a real estate professional
Knowledgeable Guidance: Real estate representatives, such as agents and brokers, offer various protections during a home transaction such as ensuring that all legal requirements are met, including the completion of necessary documentation and compliance with state and federal regulations. Agents, like Tom and myself, provide professional guidance and support throughout the entire process, from listing the property to closing the sale.
Expert Network: Real estate representatives can provide access to a wide network of professionals, such as home inspectors, appraisers, and attorneys, who can assist in ensuring a smooth and successful transaction. They can also help to negotiate on behalf of their clients, ensuring that they receive the best possible deal and protecting them from any potential pitfalls or issues that may arise during the sale.
Insurance Protection: Furthermore, real estate representatives offer protection in the form of liability insurance, which can help to cover any damages or losses that may occur during the transaction. This insurance can help to protect both buyers and sellers in the event of unforeseen circumstances or issues that arise during the sale.
Work a qualified professional you can trust
Working with a real estate professional who has a lot of reviews, social proof, and a track record of selling millions of dollars of real estate can be crucial in ensuring a successful home buying or selling experience.
Tom and I have a dozens and dozens of reviews all across the internet. Check out our testimonial pages if you'd like to see them all at once.
6 Reasons to work with a highly reviewed and qualified real estate team
Reviews and social proof provide a sense of trust and credibility
They come from previous clients who have worked with the agent and can vouch for their expertise and level of service
An agent with a proven track record of selling millions of dollars of real estate can provide valuable insights and guidance throughout the transaction
They have likely encountered and overcome various challenges in the past
This experience can enable them to accurately price and market a property for sale, negotiate effectively on behalf of their clients, and navigate any obstacles that may arise during the process
Working with a real estate professional who has a strong reputation and track record can help to minimize stress, save time, and maximize the chances of achieving the desired outcome in a real estate transaction