How to buy and sell a house at the same time (20 year veteran agents)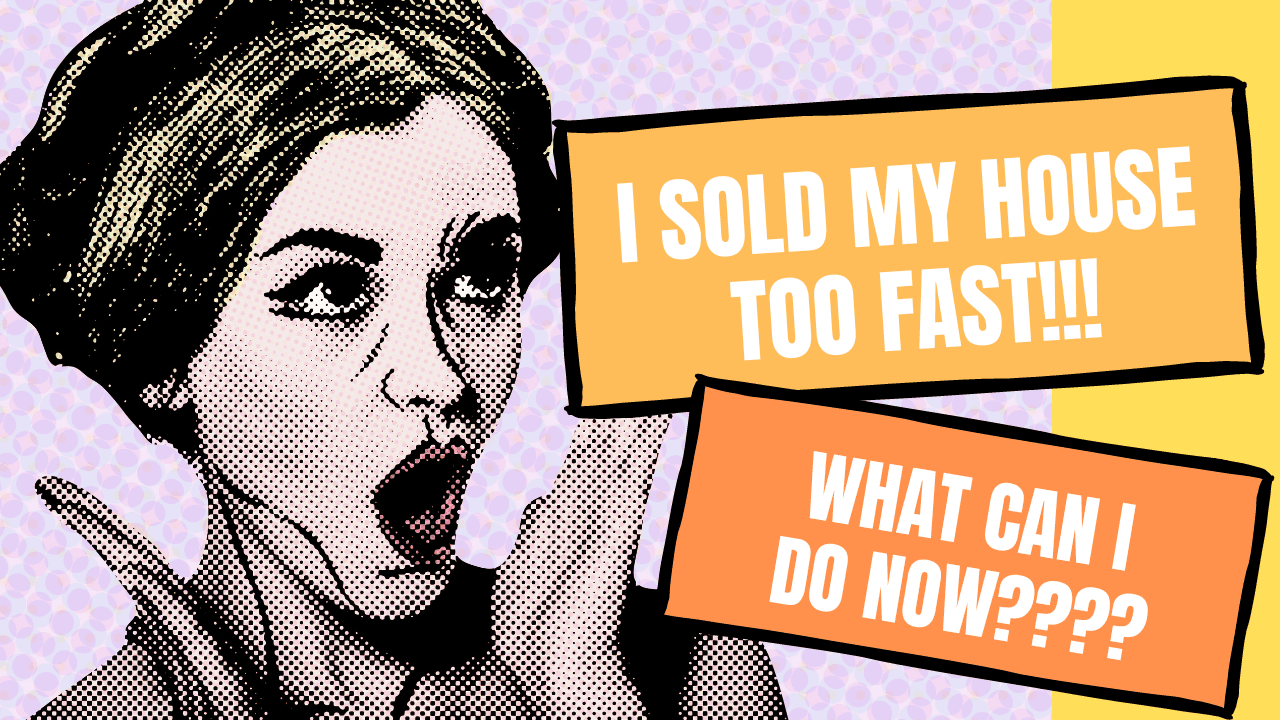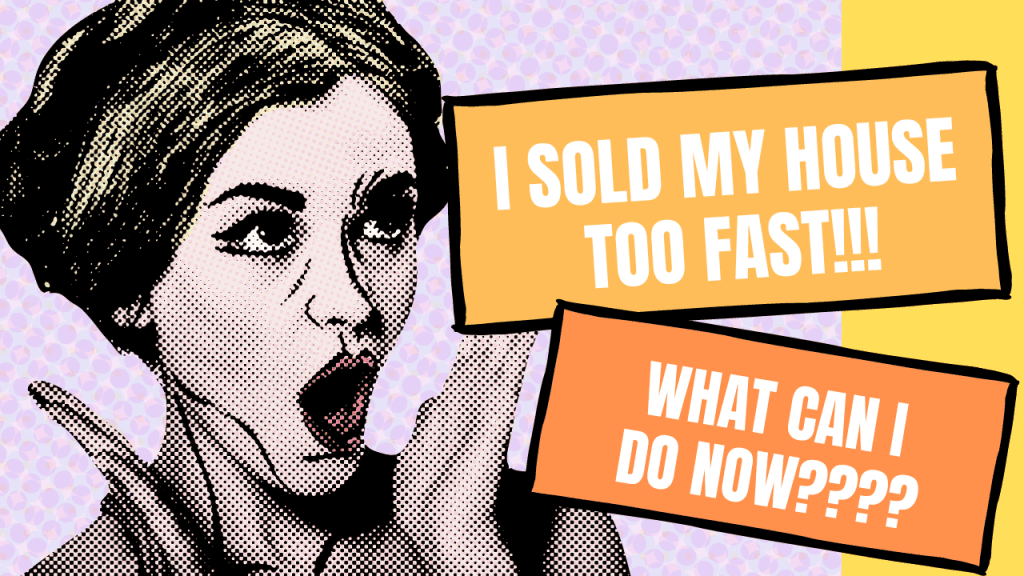 Buying and selling houses can be exciting and stressful, especially if you sold your house but haven't found your new dream home yet. Yikes.
It's a predicament we've helped many clients through, especially in the fast-paced and competitive Central Florida market.
Rest assured, there are several strategies to tackle this situation, allowing for a smoother transition and preventing you from ending up without a roof over your head.
Strategies like rent-back agreements, home-close-contingencies, short-term rentals, or securing bridge financing can offer you the flexibility and security you need during this critical transition.
Each option has its own things to consider, like evaluating insurance policies for a rent-back situation and understanding the risks of a bridge loan.
In this article, we'll delve into each of these scenarios, outlining the pros and cons to empower you to make an informed decision. After all, it's not just about buying a house; it's about finding your next home.
Let's dive in!
What are my options if I haven't bought a house after selling my house?
A common worry we've often heard from potential buyers is, "I've sold my house, but I haven't bought one yet. Now what?"
This question is a common concern in our fast-paced and competitive market. We understand the urgency and the need for guidance.
Let's explore some scenarios and strategies that can help ease your worries and navigate this situation smoothly.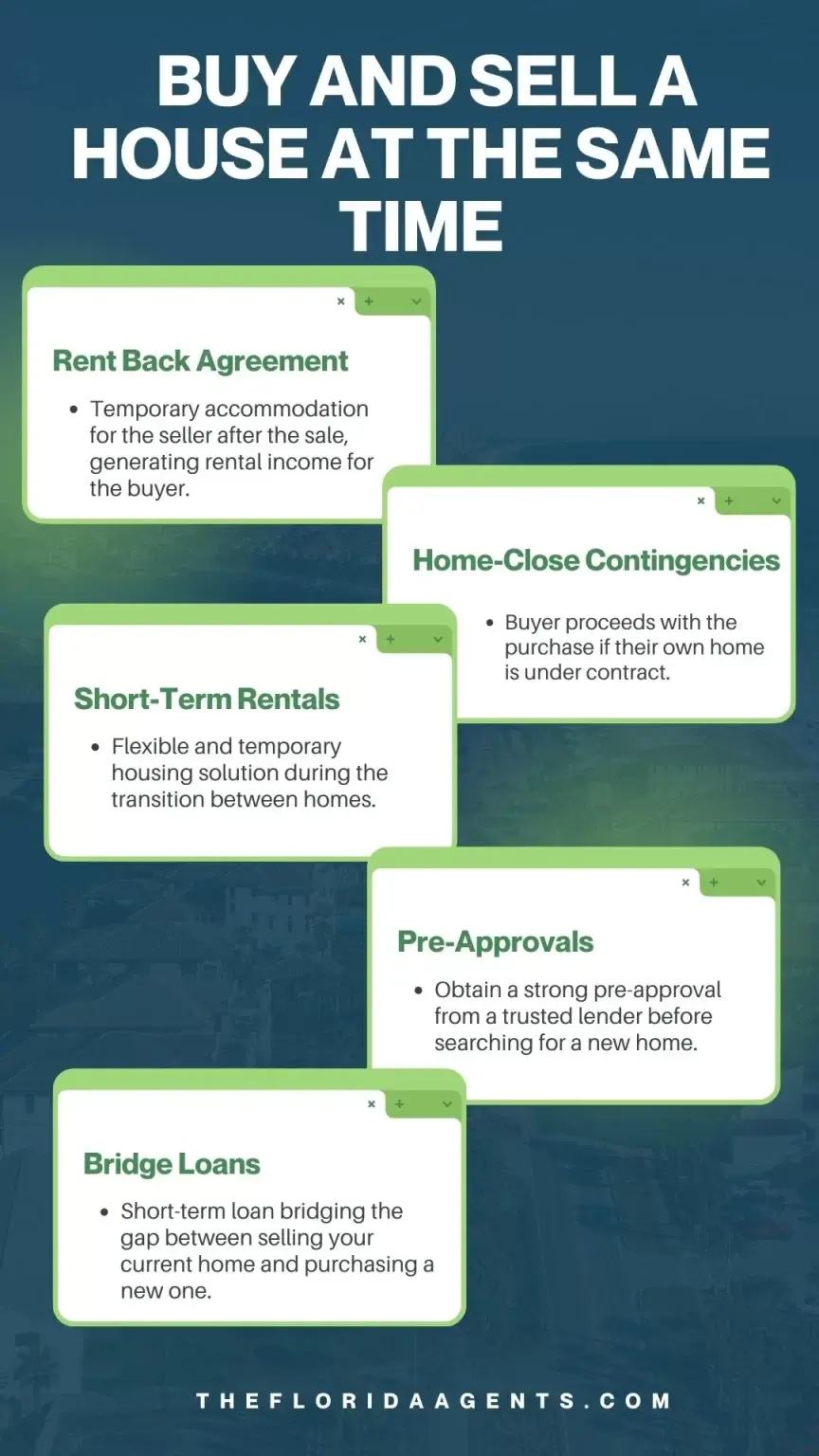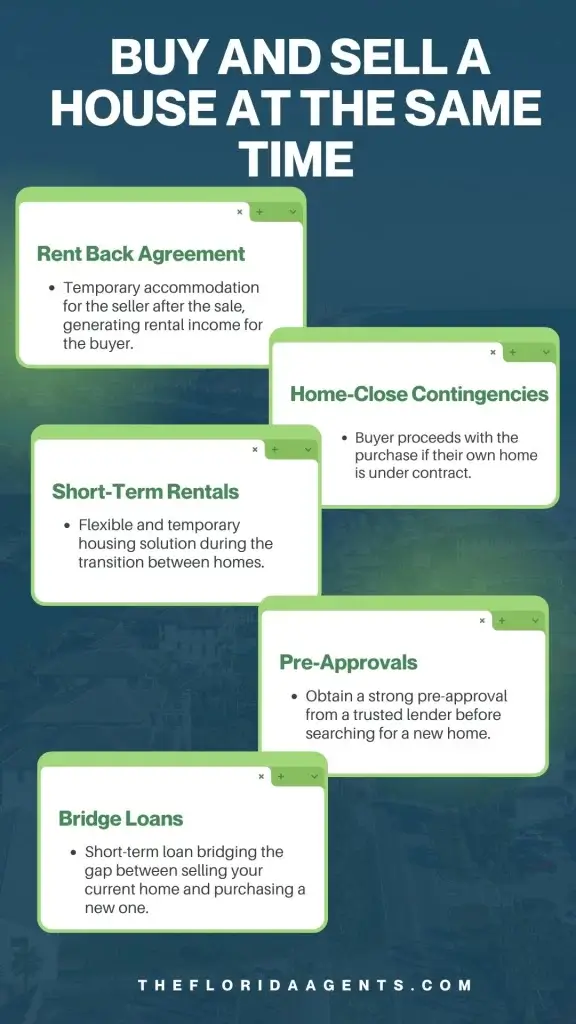 Rent Back Home After Closing
Allowing the buyer to rent back to the seller is a great strategy. This rent-back agreement can be a practical solution for both parties.
The seller benefits by having temporary accommodation and a place to live while selling their house. This gives them the time they need to search for their new home.
On the other hand, the buyer can generate rental income. This is ideal until they're ready to move into their newly purchased home.
We find this approach to be a win-win. And we've seen it work well in numerous instances.
There are, however, a few key aspects to consider with a rent-back agreement:
Insurance: The buyer will need to check how the rent-back situation impacts their homeowner's insurance policy. Some policies may not cover a property that's rented out.
Rent Amount: This monthly rent should be agreed upon by both parties in advance. Often, it's set to be equivalent to the buyer's new mortgage payment.
Duration: The duration of the rent-back agreement must also be determined. It's typically set not to extend beyond 60 to 90 days. Any longer and lenders might consider the property an investment property.
Liability: It's important to establish who will be responsible for repairs or any damage during the rent-back period.
**As always, it's advisable to seek advice from a real estate attorney. This ensures that everyone involved understands their responsibilities and potential risks.
Post-Settlement Possession
It's not uncommon to find yourself caught between selling your home and buying a new one. That's when post-settlement possession could come to your rescue.
Post-settlement possession, sometimes known as "rent-back after closing", is an agreement in which the buyer allows the seller to remain in the property for a specified period after the closing. It's like a short-term rental agreement that begins immediately after the sale.
But how does it work exactly?
Just like any other agreement, the terms of post-settlement possession are subject to negotiation. In our experience, the seller usually continues to live in the property as a tenant, paying a daily or monthly rate to the buyer who is now the new owner.
We often recommend this strategy to our clients who might need a bit more time to transition to their new homes. The real beauty of post-settlement possession is that it offers flexibility without having to rush the moving process.
Of course, as with all agreements, there are key considerations:
Liability and Insurance: Just like in a rent-back agreement, determining who will be responsible for any damage to the property during the post-settlement possession period is crucial. Buyers, as the new owners, will need to ensure their homeowner's insurance policy covers this specific situation.
Rental Rate: The rental rate is usually agreed upon during negotiation. Some sellers may offer to pay the equivalent of the buyer's mortgage payment, while others might negotiate a different rate based on the local rental market.
Duration: The length of the post-settlement possession should be agreed upon in advance. Although it's typically a short period—say, 30 to 60 days—it's ultimately up to the buyer and seller to decide what works best for them.
Formal Agreement: Remember, it's crucial to put everything in writing to avoid any misunderstanding. We highly recommend enlisting a real estate attorney to draft a Post-Settlement Possession Agreement. This document should detail all terms and conditions, protecting both parties' interests.
As always, we're here to guide you through the process, clarify any doubts, and ensure that you're equipped with the right strategies to navigate the real estate market seamlessly. It's not just about selling and buying properties—it's about making your home transition as smooth as possible.
Home Close Contingency
In a seller's market, contingencies play a significant role. And it's definitely a sellers market right now.
For example in Orlando, Rocket Mortage's housing condition meter has the housing market in full "seller's market" mode.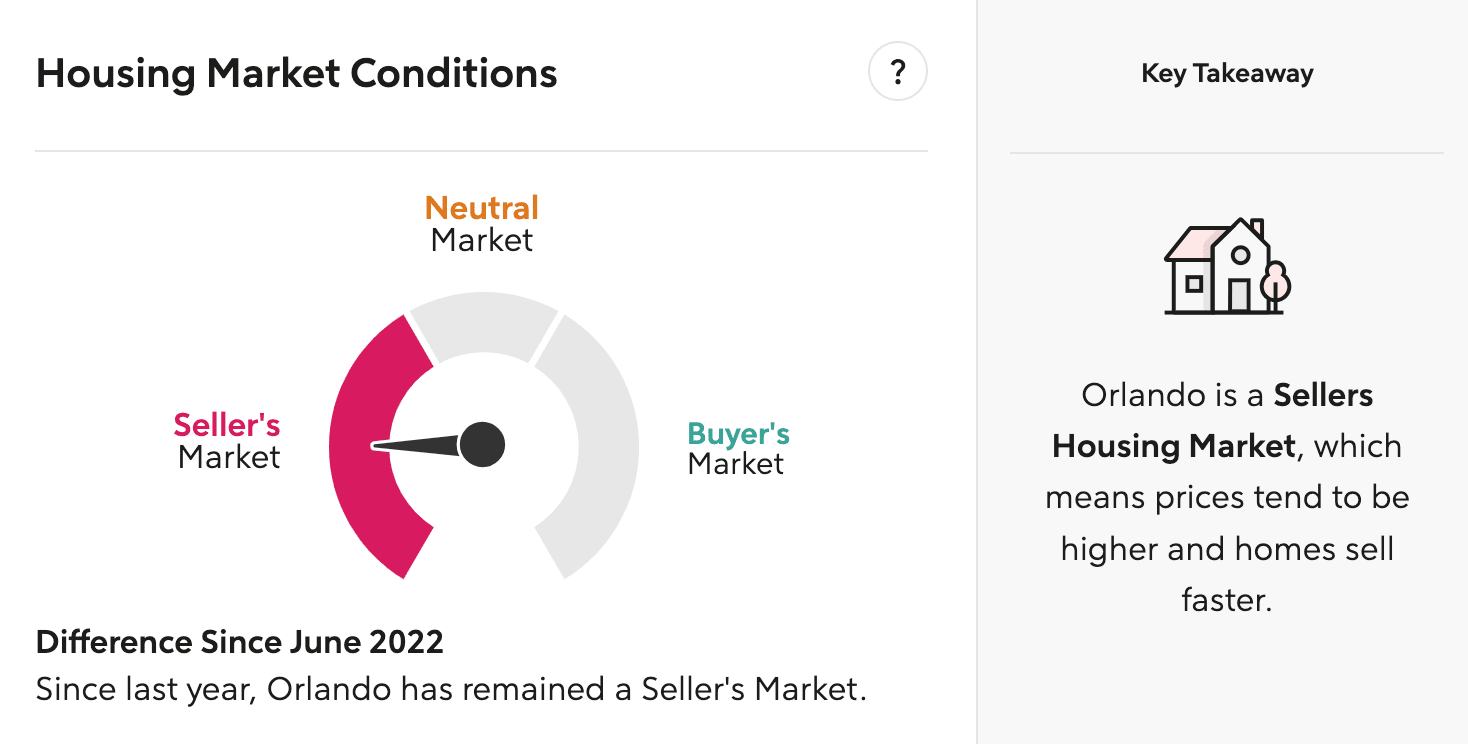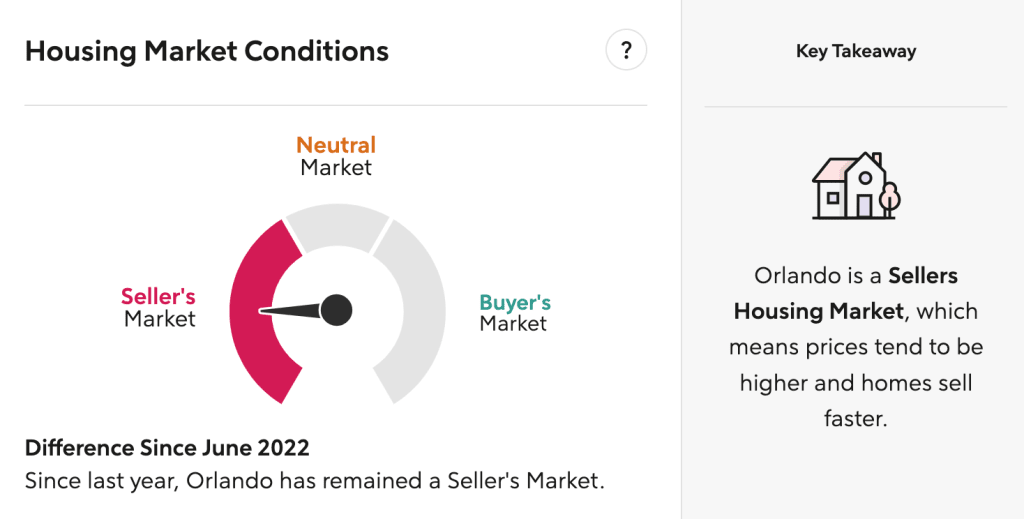 One popular contingency in this kind of market is the home sale contingency.
How can a home-close-contingency help in a sellers market?
Sellers are generally reluctant to consider a home-for-sale contingency. However, we have successfully negotiated a "home close contingency" for our clients.
This arrangement allows the seller to proceed with their purchase if their own home is under contract, providing a level of security and flexibility.
In addition, the buyer can make an offer on a new home, contingent upon the successful sale of their current home.
This contingency can be a lifeline for those who need the proceeds from their current home to purchase a new one. If you haven't heard of this, definitely ask your licensed real-estate agent/broker about this option.
You should be aware that in such a highly competitive market, including a home sale contingency in your offer may decrease its appeal to sellers who are choosing among multiple offers.
However, this is a standard contingency. We propose something a little bit more creative…
A better option could be a home close contingency. This is used when the buyer has already sold their current home, and the sale is in the process of closing.
The buyer's offer is contingent on the closing of their current home sale. This is a less risky option for sellers, as the sale is more likely to go through.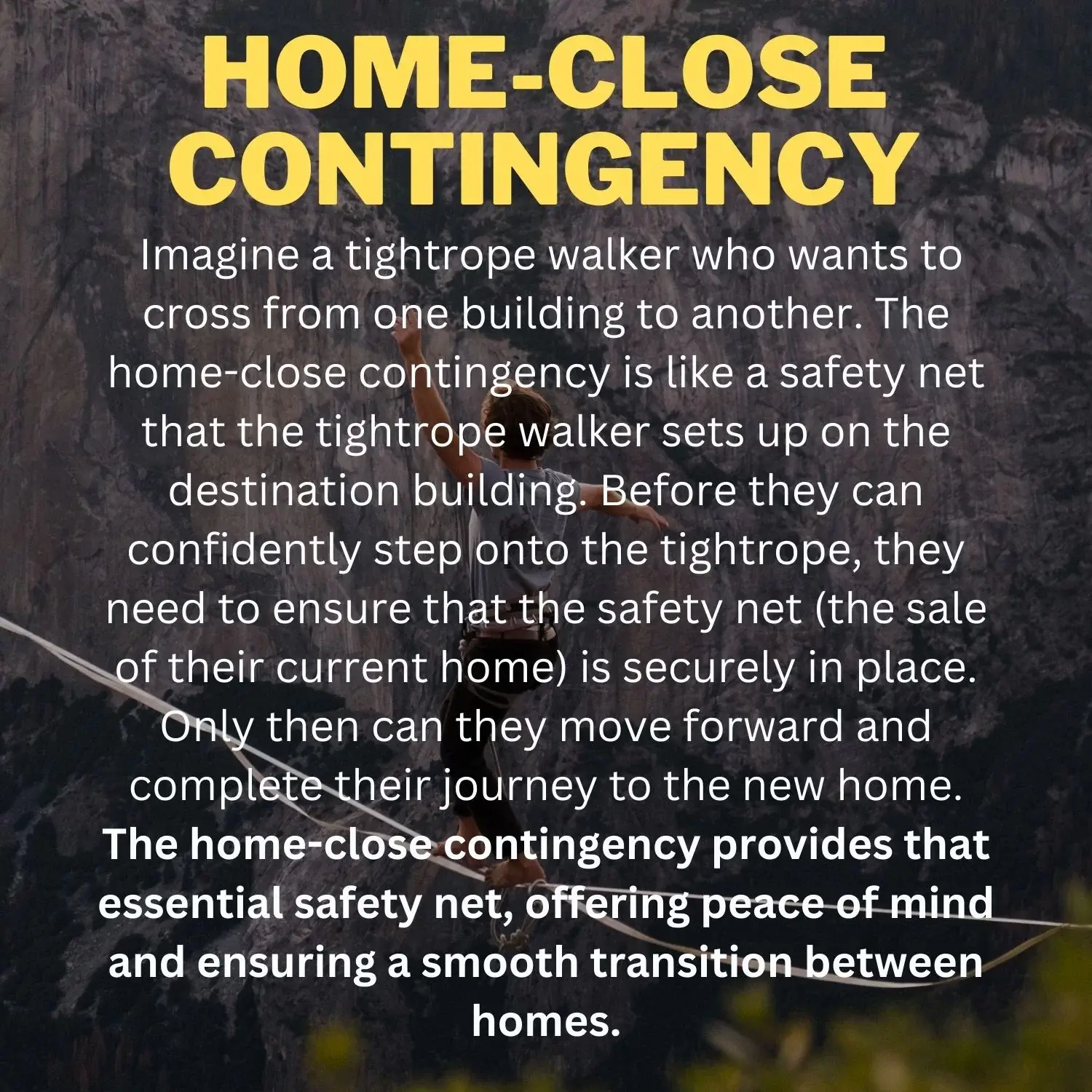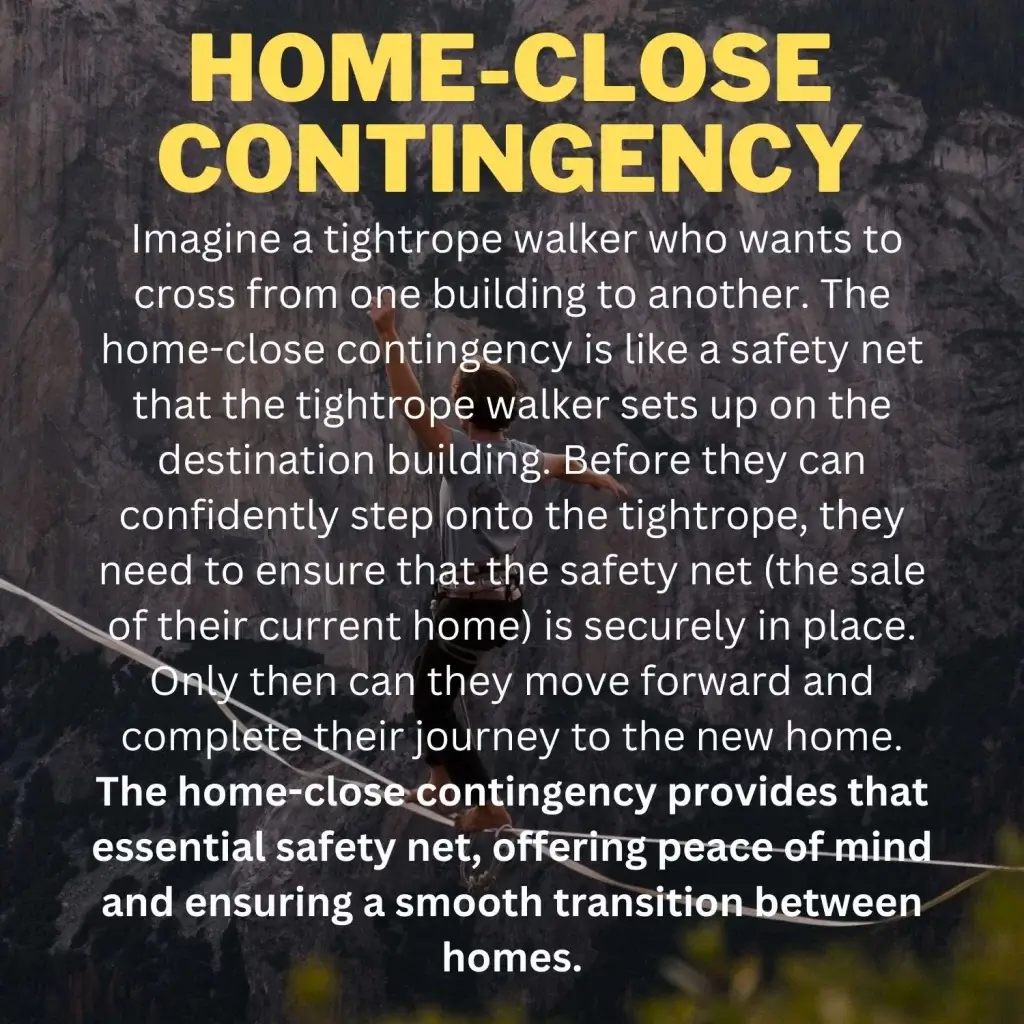 **Florida doesn't require it, but it's a good idea to get advice from a real estate attorney or a real estate agent who knows about home-close-contingencies.
Using Short-Term Rentals
Short-term rentals can be a valuable tool during the transition between homes. They offer a flexible and temporary housing solution, especially when waiting for a new home to be ready for occupancy.
In our area—Central Florida—there are numerous short-term rental neighborhoods. These properties are often furnished and equipped with amenities like pools and covered lanais, making for a comfortable interim home.
However, there are several factors to consider:
Availability: The supply of short-term rentals can fluctuate. Securing a rental well in advance is recommended.
Cost: Short-term rentals can be costlier than long-term leases. Be sure to budget accordingly.
Lease Terms: Each rental has unique lease terms. It's important to understand these fully before committing.
Comfort: Although these rentals are often well-equipped, they might not feel quite like home. Be prepared for this transitional phase.
The following are some great short-term rental options if you've sold a home and need a place to stay:
Airbnb: Offers a wide range of options from private rooms to entire homes, benefitting from a trusted review system for added transparency and confidence.
VRBO (Vacation Rentals By Owner): Specializes in entire home rentals, providing more space and privacy for larger groups or families.
Booking.com: Besides hotel bookings, it offers serviced apartments and holiday homes, coupled with advanced filtering options for a more customized search.
HomeAway: Offers a variety of vacation rentals, featuring unique accommodations like cottages that provide a different experience.
HousingAnywhere.com: Caters mainly to students and young professionals, offering a secure booking system for added peace of mind.
Apartments.com: Provides a comprehensive database of rental units, with detailed listings and 3D tours that make virtual viewing easier.
CHBO (Corporate Housing By Owner): Specializes in furnished rentals, making it an ideal choice for those who need ready-to-live-in options, particularly for extended stays.
Extended Stay Hotels: If short-term rentals are not available or are too expensive, extended stay hotels can be a decent option. They typically offer discounted rates for longer stays and provide amenities like kitchenettes that can make the stay more comfortable.
**Make sure to double-check the terms, thoroughly examine the reviews, and maintain clear communication with hosts or property owners while utilizing these platforms.
Prepare with a Pre-Approval
To thrive in our fast-paced market, it's crucial to be proactive. Obtain a strong pre-approval from a trusted lender before embarking on your home search.
This not only demonstrates your seriousness as a buyer but also enables you to move swiftly when an opportunity arises. We can't tell you how many deals we've seen collapse because the buyer did not have a pre-approval.
We're sorry, but "I have the money," "Don't worry we'll take care of it," and "I know a guy," won't cut nor will it provide any reassurance to the seller if they have multiple offers.
Not to mention, we've seen how exploring your loan options and discussing various scenarios with a lender can unveil possibilities you may not have considered.
Based on consumer demand, lending laws, and interest rates, numerous loan packages and programs are frequently introduced without prior notice.
Use a Bridge-Loan
If you have recently sold your home and are now searching for your next dream home, you might be feeling anxious about the financial gap in between.
Buying a property can be exciting, but it can also be uncertain, especially if the ideal property becomes available at the wrong time.
This is where Secured Bridge Financing can step in to bridge the gap.
What is a bridge-loan?
In essence, a bridge loan is a short-term loan that provides you with the necessary funds to purchase your new home before you've received the proceeds from the sale of your current home.
It's like a 'bridge' between the sale of one property and the purchase of another.
The loan is secured against the home you've just sold, which can give lenders more confidence and potentially lead to more favorable terms.
One of the things we like a lot is the fact that bridge financing is flexible.
It allows you to act swiftly when you've found the right home, without having to wait for your current home's sale to close. You won't miss your perfect property just because the timing isn't right.
Frequently Asked Questions
Are there downsides to bridge-loans?
Yes, there are significant potential problems with bridge-loans. Below are four questions we would ask your mortgage broker or banker before moving forward with a bridge loan.
High Interest Rates: "What interest rates are being offered for the bridge loan compared to a conventional home loan and will they be higher?"
Double Mortgages Scenario: "If my old home doesn't sell quickly, could I end up paying two mortgages plus the bridge loan simultaneously? Do I make enough income to handle the financial burden?"
Additional Costs: "What are the additional costs involved with the bridge loan, such as origination fees, administration fees, and appraisal fees?"
Repayment Risks: "What happens if the sale of my old home falls through or is delayed, and I face challenges repaying the bridge loan when it's due?"
Does a pre-approval guarantee my new home will close?
While a pre-approval is a significant step towards a successful home closing, it doesn't guarantee it. We've seen home closings fall through time and time again for unforeseen reasons.
Key factors that could affect final approval include:
Financial Changes: Any significant changes to your financial situation post pre-approval could impact the lender's decision.
Property Appraisal: If the home's appraised value comes in lower than the purchase price, it might affect the loan amount the lender is willing to offer.
Home Inspection Issues: Unresolved issues from the home inspection could potentially halt the process.
Underwriting Process: Issues might arise during the underwriting process that were not apparent at the pre-approval stage.
Title Search: Any liens or claims discovered on the property during the title search need to be resolved before closing.
Are there risks with home sale contingency?
Yes, while a home-sale-contingency is a great option for some buyers, it's not without issues.
First, there's the risk of your offer being less attractive to the seller. The seller might be hesitant about accepting it, because the sale relies on another transaction—the kind where you have zero control.
So, in a competitive market, a seller might opt for an offer without a contingency, even if the offer is lower. It's just safer.
Secondly, there's a risk of missing other opportunities. If your current home doesn't sell within the necessary timeframe, your deal for the new home might fall through.
During that waiting period, the seller may have missed other potential buyers. And you, in turn, could miss other housing opportunities while waiting for your home to sell.
What's the difference between post-settlement possession and a rent back agreement?
Post-settlement possession and rent-back agreements both involve the seller staying in the property after the sale, but they have some differences:
Timing: Post-settlement possession happens after the closing, while a rent-back agreement is negotiated before the closing.
Legal Status: Post-settlement possession is like a short-term tenancy, where the seller becomes a tenant and pays rent to the buyer. A rent-back agreement is a separate agreement between the buyer and seller.
Purpose: Post-settlement possession provides the seller with temporary accommodation during their transition, while a rent-back agreement can serve various purposes, including generating rental income for the buyer.
Insurance and Liability: In a rent-back agreement, the seller usually remains responsible for the property, whereas in post-settlement possession, the buyer may assume more responsibility.
Formality: Post-settlement possession requires a formal agreement, while a rent-back agreement is a separate agreement specifying the rental terms.
Final Words
Thank you for joining us. With the help of professionals and effective strategies, buying and selling a home can be easier despite the challenges of dealing with the market.
By exploring options like rent-back agreements, home-close contingencies, short-term rentals, pre-approvals, and bridge loans, you can better equip yourself for this journey.
It is important to carefully consider your options when selling or buying a home, as each situation is different. Taking the time to understand your choices can help you make informed decisions on your journey.