Is $50,000 enough to live in Florida?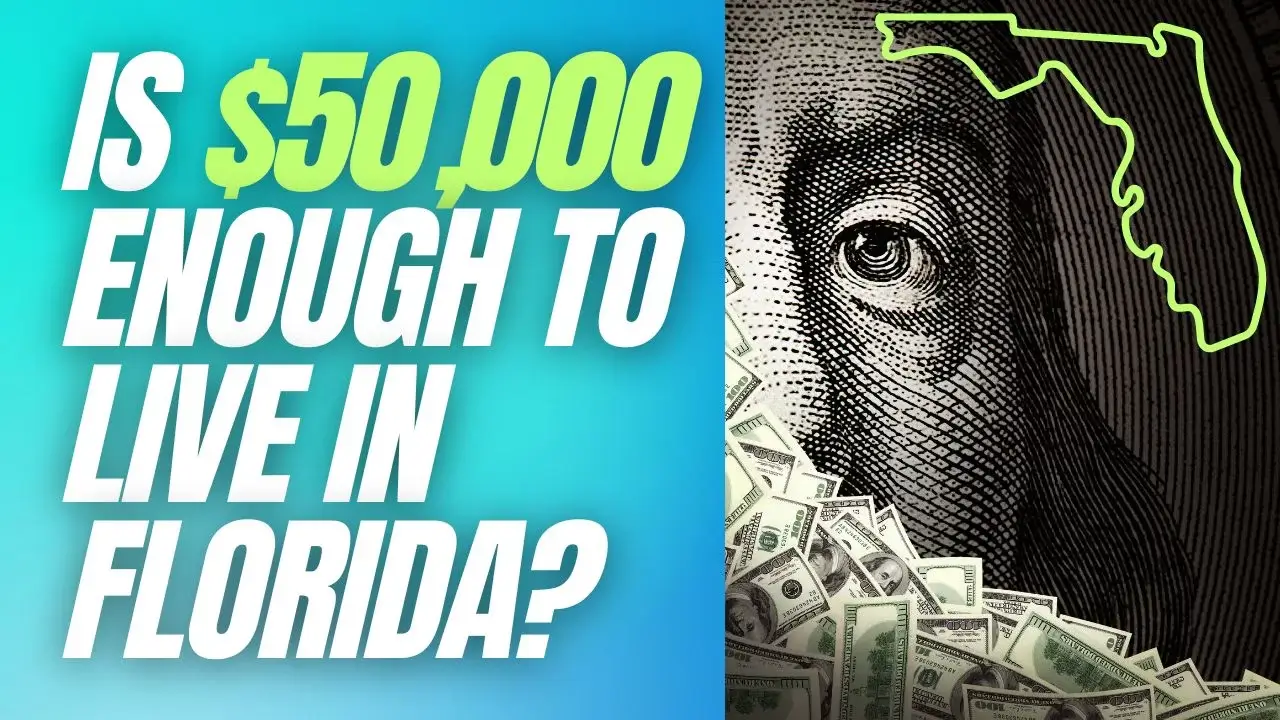 Are you considering relocating to Florida and wondering if a budget of $50,000 is enough to sustain a comfortable lifestyle in the Sunshine State? Look no further!
When it comes to cost of living, Florida is a shining star. With its favorable tax structure, affordable housing options, and a wide range of budget-friendly amenities, the state offers a great deal of value for your dollar.
In this blog post, we'll explore the affordability of living in Florida and provide insights into how far $50,000 can take you.
Florida boasts a range of affordable choices that make it an attractive destination for individuals seeking a budget-friendly lifestyle.
With $50,000 at your disposal, let's see if you can comfortably live in Florida while enjoying all the benefits it has to offer.
Can you live in Florida for $50,000? Short Answer
Can you live in Florida for $50,000? Short Answer
$50,000 is enough to live in Florida if you choose a low-cost-of-living area like Winter Haven, Gainesville, or Jacksonville, which also have high employment and salary upsides.
The closer you move to the coast, the more expensive your living costs will be—in general.
Housing and rental costs aren't cheap in Florida. Expect to pay at least $950 per month in low-cost areas and over $2,000 per month in higher-end communities.
Two to four-bedroom homes in Florida can easily average $350k+.
Florida ranks favorably for affordable higher education (1st in the U.S.) and in the middle of the pack for average wages (27th). Keep in mind that Florida doesn't have a state income tax, which could potentially put thousands back in your pocket.
We have found an amazing lifestyle living in Clermont, FL. Living in an affordable central Florida location outside of Orlando has given us quick access to coastal beaches, affordable housing near terrific amenities, and a family-friendly environment for our friends and family to visit.
Check out our experience below:
What does an average $50,000 paycheck look like in Florida?
Deciding whether $50,000 is enough to live on will depend on how much you bring home after taxes each month. Let's first find your take home pay.
To calculate the average take-home pay in Florida, we used SmartAsset's take home calculator. While everyone's tax allowances, withholdings, and deductions will be different, we used an average scenario of the following:
Salary: $50,000
Allowances: 0
State: Florida
Pay Frequency: Bi-Weekly (26 paychecks)
Pre/Post Tax Deductions: $0
We found that the average bi-weekly paycheck in Florida for a $50,000 salary is $1,648.
This means, on average, you will have 10 months with 2 paychecks ($3,296 monthly take-home) and two months where you will have 3 paychecks ($4,944 monthly take-home pay), for an average of $3,570 per month.
Check out the SmartAsset tax breakdown for a $50,000 salary, including taxes, FICA, state insurance, and deductions.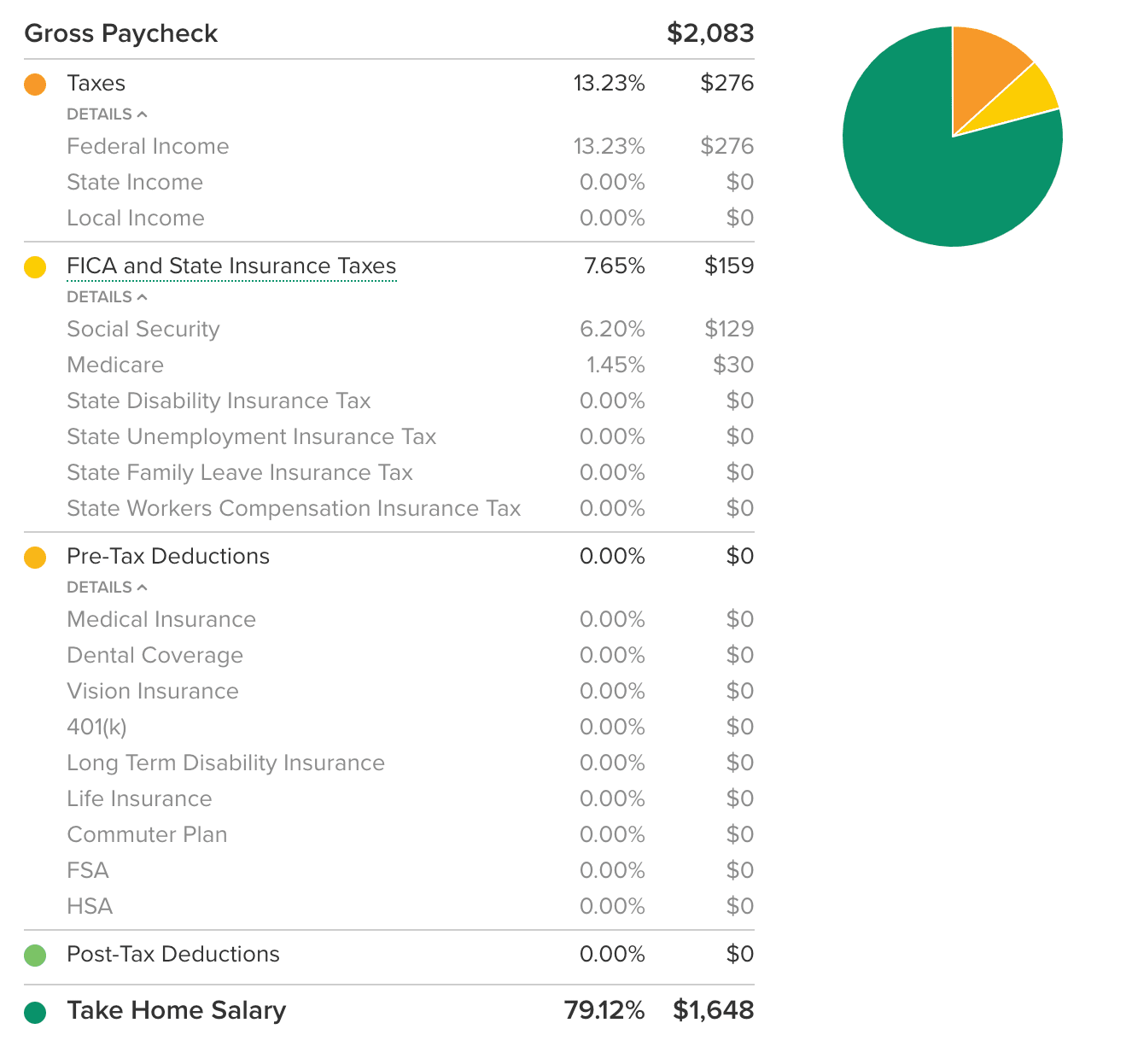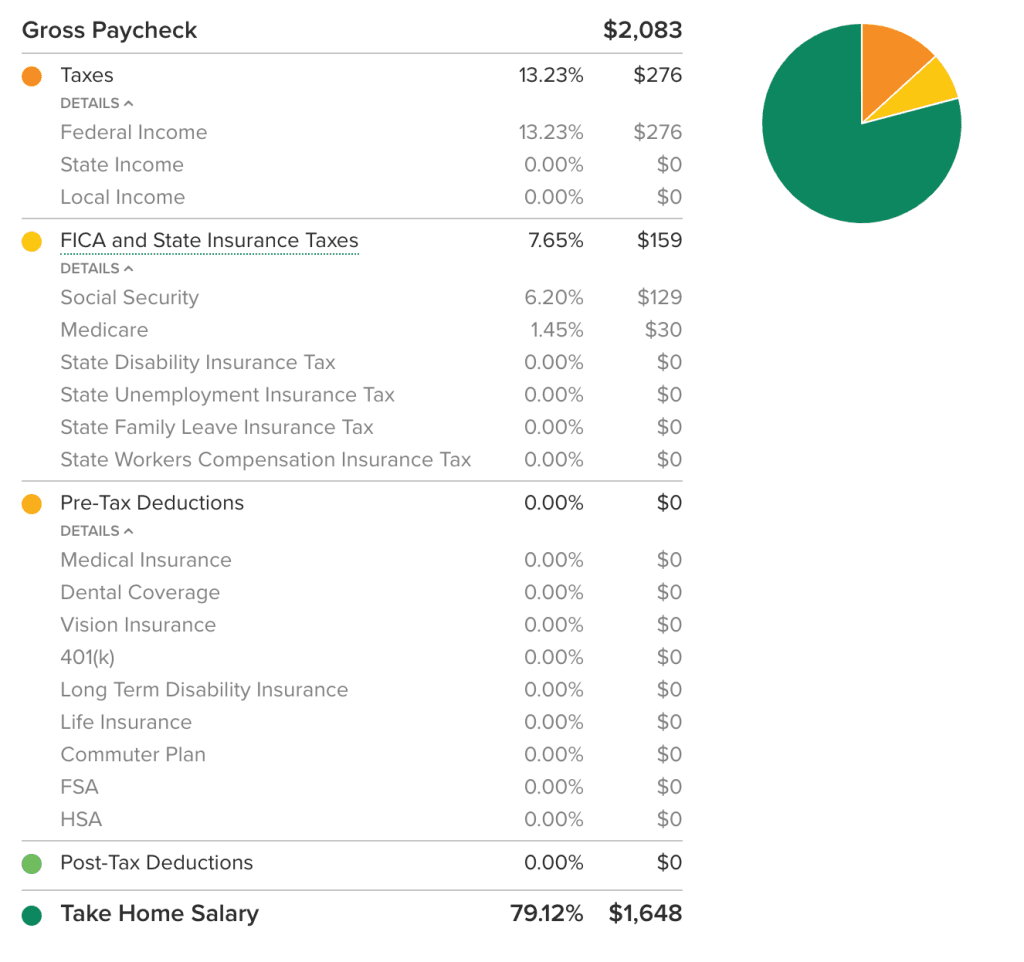 Are paychecks bigger in Florida than other states?
As we found above, the average paycheck for a $50,000 salary is $1,648 per paycheck.
Let's compare the average Florida paycheck with other states around the country using the same deductions:
$50,000 Bi-Weekly Pay In Different States:
| Location | Bi-Weekly Take-Home Pay |
| --- | --- |
| Orlando, FL | $1,648 |
| Anchorage, AK | $1,648 |
| Los Angeles, CA | $1,570 |
| Iowa City, IA | $1,565 |
| Delaware City, DE | $1,557 |
| Syracuse, NY | $1,548 |
| Chicago, IL | $1,545 |
| Honolulu, HI | $1,505 |
$50,000 Bi-Weekly Pay In Different States
As you can see, Floridians will have higher paychecks than many other states. Like Alaska on the list, Florida benefits from 0% income tax rates.
Unlike other states with high state income taxes like Hawaii, California, and New York, Floridians will keep more money after taxes are taken out.
The following states have zero state income taxes:
| State | Average Salary | Median Salary |
| --- | --- | --- |
| Alaska | $59,290 | $67,010 |
| Florida | $47,750 | $55,681 |
| Nevada | $47,210 | $75,432 |
| South Dakota | $42,920 | $55,441 |
| Texas | $50,490 | $58,728 |
| Washington | $62,020 | $60,510 |
| Wyoming | $49,760 | $60,510 |
Data Provided by Sofi
Can I afford to rent in Florida on $50,000 per year?
Florida can save you money, but it depends on where you live. There are also factors we can't breakdown like accessory spending such as car payments, childcare, credit card bill, student loans, and more.
For the sake of this section, we will assume a zero debt lifestyle and calculate the income after rent of each Florida city.
We will use the Florida rental data from RentCafe and the average $50,000 monthly take home pay of $3,570.
Below is a sampling of Florida cities, their average rent, and what your monthly income would be after rent is taken out.
| City | Average Rent | Income after Rent |
| --- | --- | --- |
| Miami Beach | $2,943 | $627 |
| Fort Lauderdale | $2,711 | $859 |
| Pembroke Pines | $2,461 | $1,109 |
| Miami | $2,396 | $1,174 |
| Plantation | $2,247 | $1,323 |
| Cape Coral | $2,218 | $1,352 |
| Orlando | $1,933 | $1,637 |
| St. Petersburg | $1,989 | $1,581 |
| Hollywood | $1,986 | $1,584 |
| Oakland Park | $1,902 | $1,668 |
| Tampa | $1,898 | $1,672 |
| Hialeah | $1,962 | $1,608 |
| Kissimmee | $1,857 | $1,713 |
| Lauderhill | $1,851 | $1,719 |
| Homestead | $1,835 | $1,735 |
| Gainesville | $1,662 | $1,908 |
| Jacksonville | $1,522 | $2,048 |
| Lakeland | $1,489 | $2,081 |
| Winter Haven | $1,456 | $2,114 |
| Florida City | $963 | $2,607 |
Florida rent on $50,000 per year by Florida city
From the table above, we can see that it's definitely possible to live in Florida affordably depending on what city you live in.
If you chose to live in a low cost area like Winter Haven or Kissimmee, you will have more than $1,700 remaining each month.
However, if you choose a high cost area like Miami or St. Petersburg, expect to have less than $1,600 remaining each month.
It really depends on your lifestyle preferences and how close to large cities you need to be.
Keep in mind that these numbers are averages and that each city will have rents that are higher and lower depending on your needs.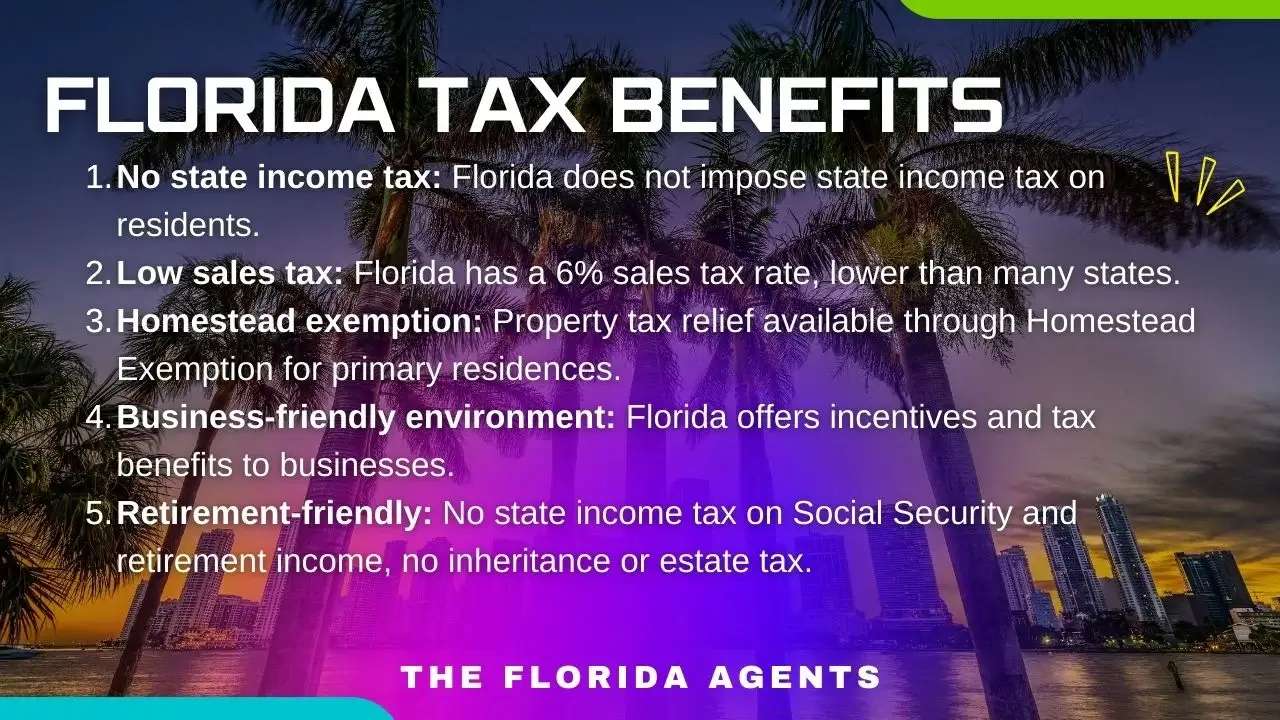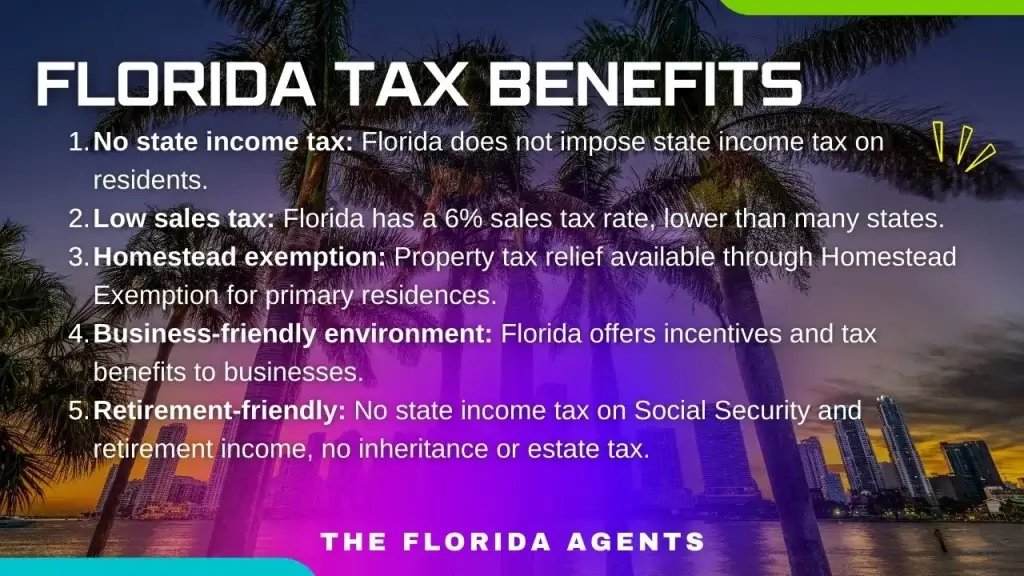 You can imagine that the rental rates in each area will trend closely with food costs, energy costs, home prices, and average salaries.
Fun fact: Recently, renowned financial company Ramsey Solutions recently published data on average salaries by Florida city. They found that Winter Haven, FL had an unexpectedly high average salary of $66,000. Couple that figure with our average low rental price in Winter Haven of $1,456 and you have a recipe for low cost, high income living.
Is a $50k salary per year considered a lot in Florida?
According the U.S. Bureau of Labor and Statistics, the average salary in Florida is $55,000. That would make a $50,000 per year Florida salary just under the average.
That means that you should have no trouble finding a job paying at least $50,000 per year depending on your skill sets.
It's important to note that Florida is one of the fastest growing states in the country and has a red-hot economy creating thousands of jobs each year.
In a recent blog, we broke down Florida salaries and how they compare with other parts of the United States.
Frequently Asked Questions
Is Florida the lowest paying state?
No, Florida is not the lowest paying state. Florida is ranked 27th for highest average income out of the 50 U.S. States. There are 23 other states that will pay you less on average—nice job Florida.
The average household income in Florida is $83,000 and the average individual income is $55,000.
Florida's high quality of life comes from its 27th place ranking for average income, 5th place for lowest taxes, 1st place ranking in lowest higher educational costs, and 27th place for housing affordability.
Can you live off minimum wage in Florida?
Living off minimum wage in Florida can be challenging. The minimum wage in Florida as of May 2023 is $11.00 per hour.
However, by 2026, the Florida minimum wage will reach $15 per hour—increasing $1 per hour each year.
The ability to live off minimum wage depends on various factors such as your living expenses, location, lifestyle, and financial obligations. In general, the minimum wage annual income in Florida is only $22,880 per year and may not provide enough income to cover all your basic needs.
With the average rent in Florida being $1,600 to $1,900 per month (depending on location), $11 per hour won't leave much if any money after rent is taken out.
Depending on where you live, Florida has a relatively high cost of living in some areas, particularly in cities like Miami, Orlando, and Tampa.
In general, the larger the city in Florida or closer to the coast you move, the more expensive utilities, local taxes, food, and rent will be.
Based on the rising cost of living in Florida, we believe someone making minimum wage in Florida will need government subsidies, extremely low-cost rent in a low-cost Florida city, or a multi-income household.
Are there any high paying cities in Florida?
Looking for high-paying areas in Florida? You're in luck!
Check out these cities with some seriously impressive annual salaries courtesy of ZipRecruiter salary data:
Tallahassee: Annual salary of $91,438
Bonita Springs: Annual salary of $85,433
Pembroke Pines: Annual salary of $84,668
Gainesville: Annual salary of $84,269
West Palm Beach: Annual salary of $84,019
Tildenville: Annual salary of $83,953
Winter Haven: Annual salary of $83,011
Miami Beach: Annual salary of $81,890
Palm Beach Shores: Annual salary of $81,544
Sarasota: Annual salary of $81,497
These cities offer not just sunny skies and beautiful beaches but also fantastic earning potential. So pack your bags and enjoy the high life in sunny Florida!