Is Orlando a good place for veterans to move to?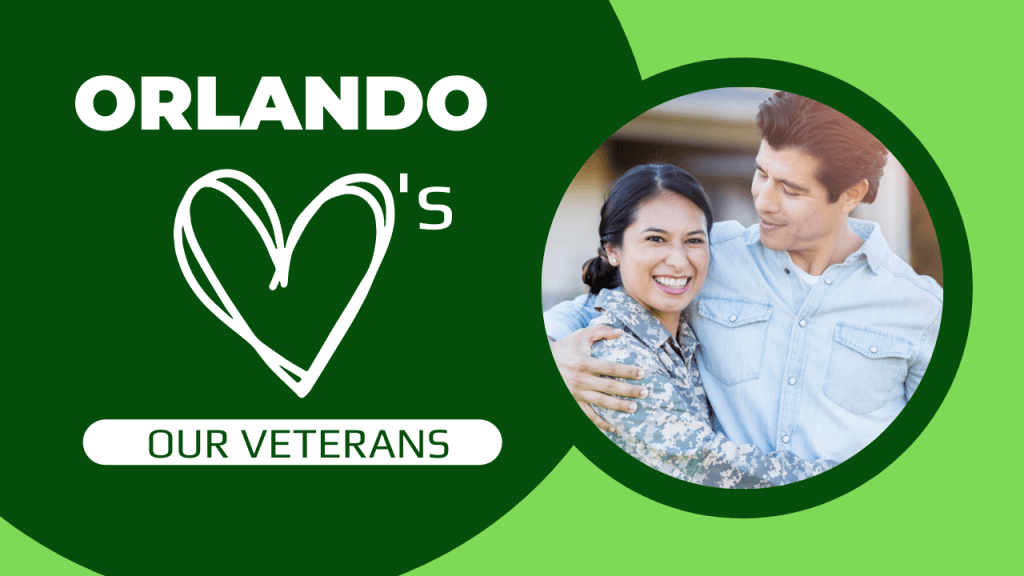 Orlando, Florida is an amazing place for military veterans to call home. Sunshine, great amenities, affordable housing, and a robust community of other veterans make Orlando a great place for former military veterans to move.
We believe Orlando is one the best places a veteran can call home because of the number of veterans (200,000), the 4th largest VA medical facility in the country, friendly homestead exemption laws, no state income taxes, and a lower cost of living.
Orlando is a great place for veteran healthcare
Orlando is home to world-class healthcare services. The Orlando VA Medical Center is located downtown Orlando on Veterans Way. This is the main VA medical center in the Orlando area and provides the following core services:
Primary Care
Surgery Services
Mental Health
Specialist
Social Services
Pharmacy
Women's care
Substance Abuse Services
Social Programs
Telehealth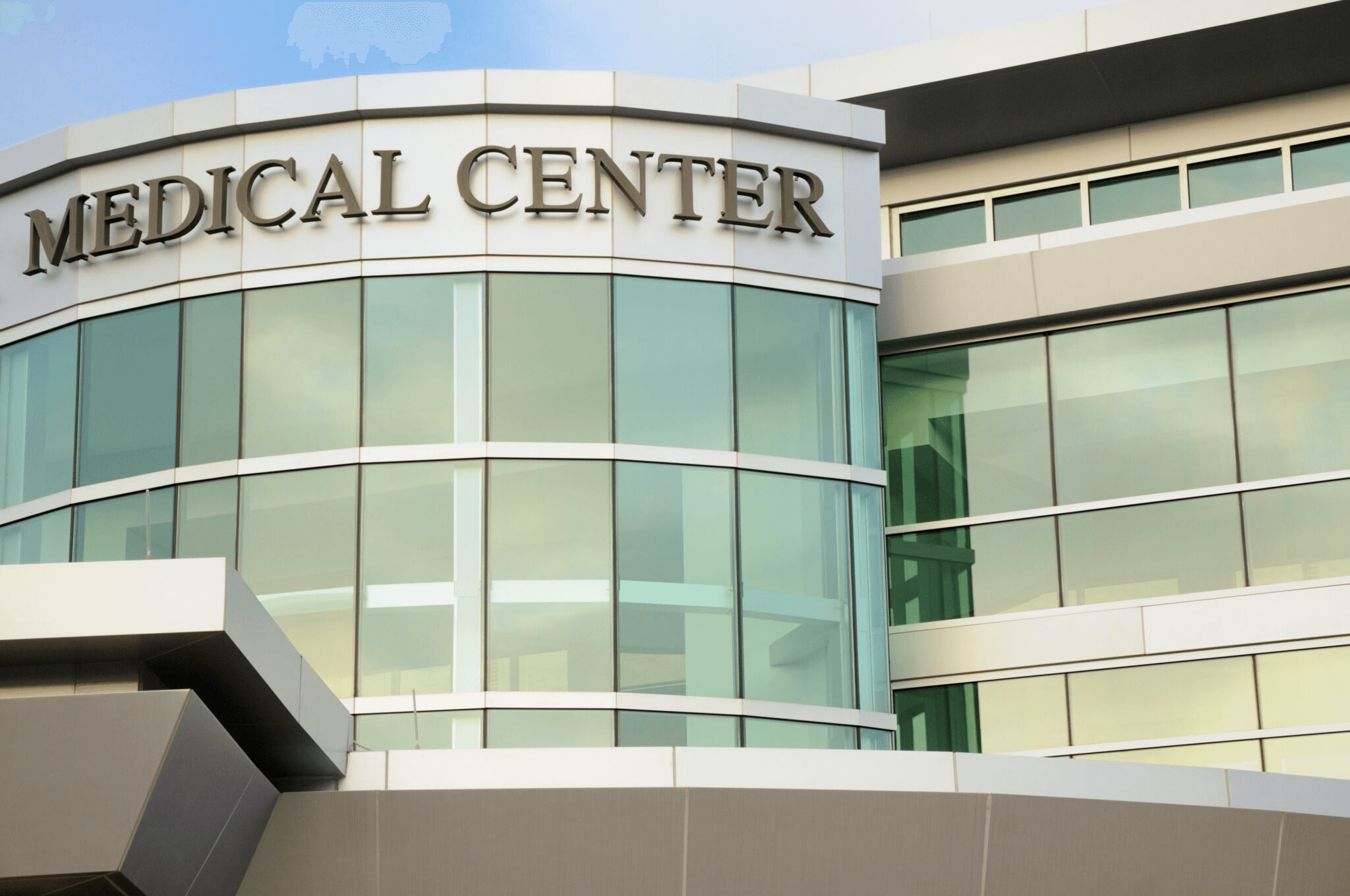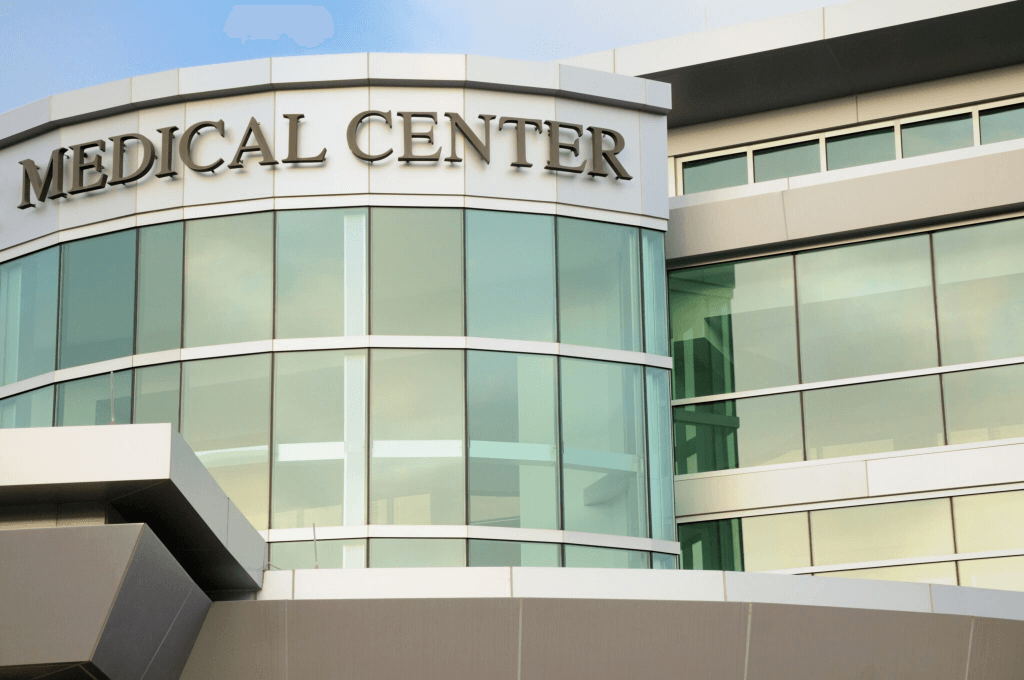 One great aspect of the Orlando VA Medical Center is the location. It's situated right outside of Lake Baldwin which is a really great area in Orlando called Baldwin Park.
VA hospitals aren't always in the best part of town, but this isn't the case in Orlando. They chose a pristine location for the Orlando VA Medical Center.
The Baldwin Park area in Orlando is a vibrant, diverse neighborhood. It has beautiful tree-lined streets, with locals often out enjoying the sunshine or taking leisurely strolls. As you wander around the neighborhood, you'll find plenty of shops and restaurants to explore – from local boutiques to craft breweries.
Baldwin Park is just a few minutes away from downtown Orlando and offers plenty of green spaces for outdoor activities like running, cycling and walking trails such as Blue Jacket Park.
You can also take a short bike ride over to Lake Baldwin or use a kayak to explore the city's more than 12 miles of scenic Chain of Lakes by Lake Virginia.
Other VA Clinics in the Orlando Suburbs
Clermont VA Clinic (brand new and in an amazing area)
Deltona VA Clinic (Northwest Orlando)
Kissimmee VA Clinic (Southwest Orlando)
Lake Baldwin VA Clinic (Central Orlando)
Orlando has amazing Higher Education to use your GI Bill
Orlando is home to numerous institutions of higher education, making it a great place for those looking to further their studies in college, graduate school, or training programs/technical schools.
There are two major universities located in the city limits: the University of Central Florida and Valencia College. Not only do these two universities offer an array of undergraduate and graduate degree programs, but they also provide students with access to top-notch research centers, innovative learning resources, and unique job opportunities.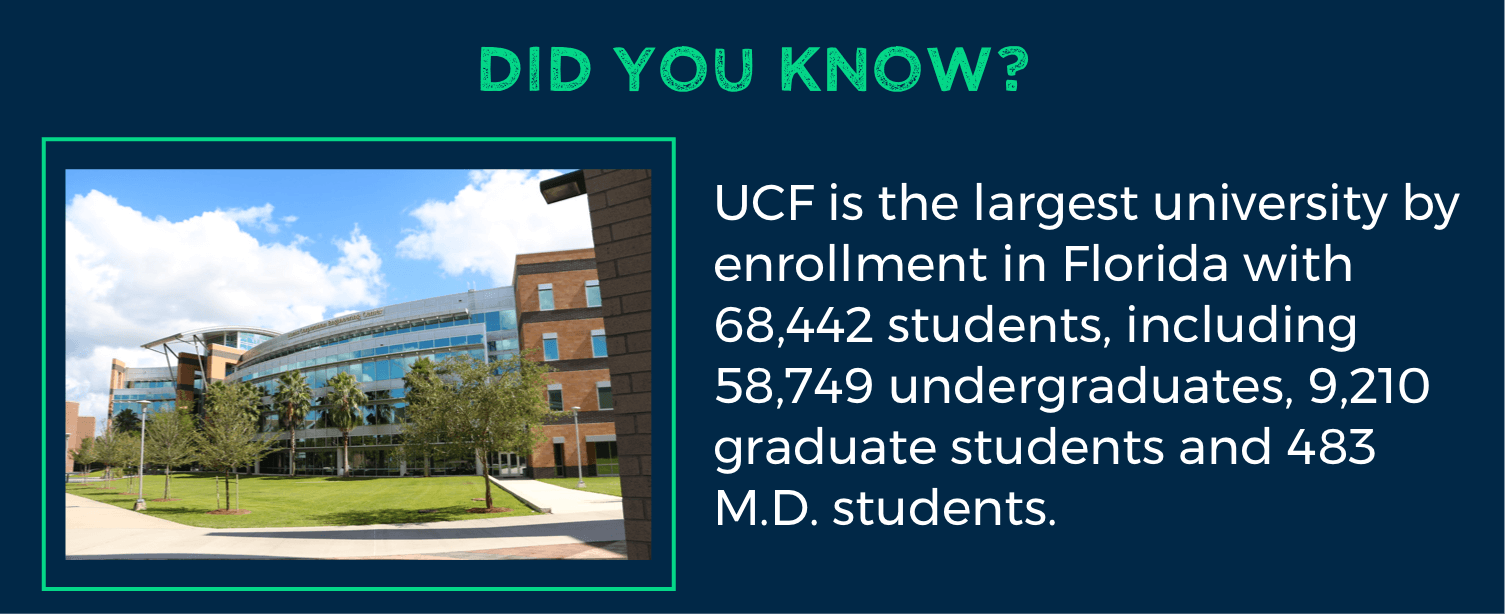 In addition to the aforementioned schools, there are several other colleges within close proximity that offer bachelor's degrees as well as associate's degrees in various subjects.
These include Rollins College, Full Sail University, Herzing University Orlando Campus, Everest University Orlando Campus, Lake-Sumter State College, Lake Technical College, Orange Technical College, Osceola Technical College, Seminole State College of Florida Altamonte Springs Campus and many more.
In total, Orlando offers more than 35 colleges which offer associates degrees, bachelor degrees, and technical certifications. There are even institutions with satellite campuses in Orlando such as Barry University, Embry-Riddle Aeronautical University, National-Louis, NOVA Southeastern University, Troy State University, and more.
Does Florida have quality higher education for veterans?
Florida is an amazing value for your money and will help to extend your GI Bill and maximize its value. We love Florida's support for veteran education such as their removal of out-state-tuition fees and free undergraduate tuition for Purple Heart recipients.
Recently US News ranked Florida as the #3 state in the country for education. Within those ranking factors, Florida actually ranks #1 for higher education and #16 for Pre-K-12, giving it a total rank of #3.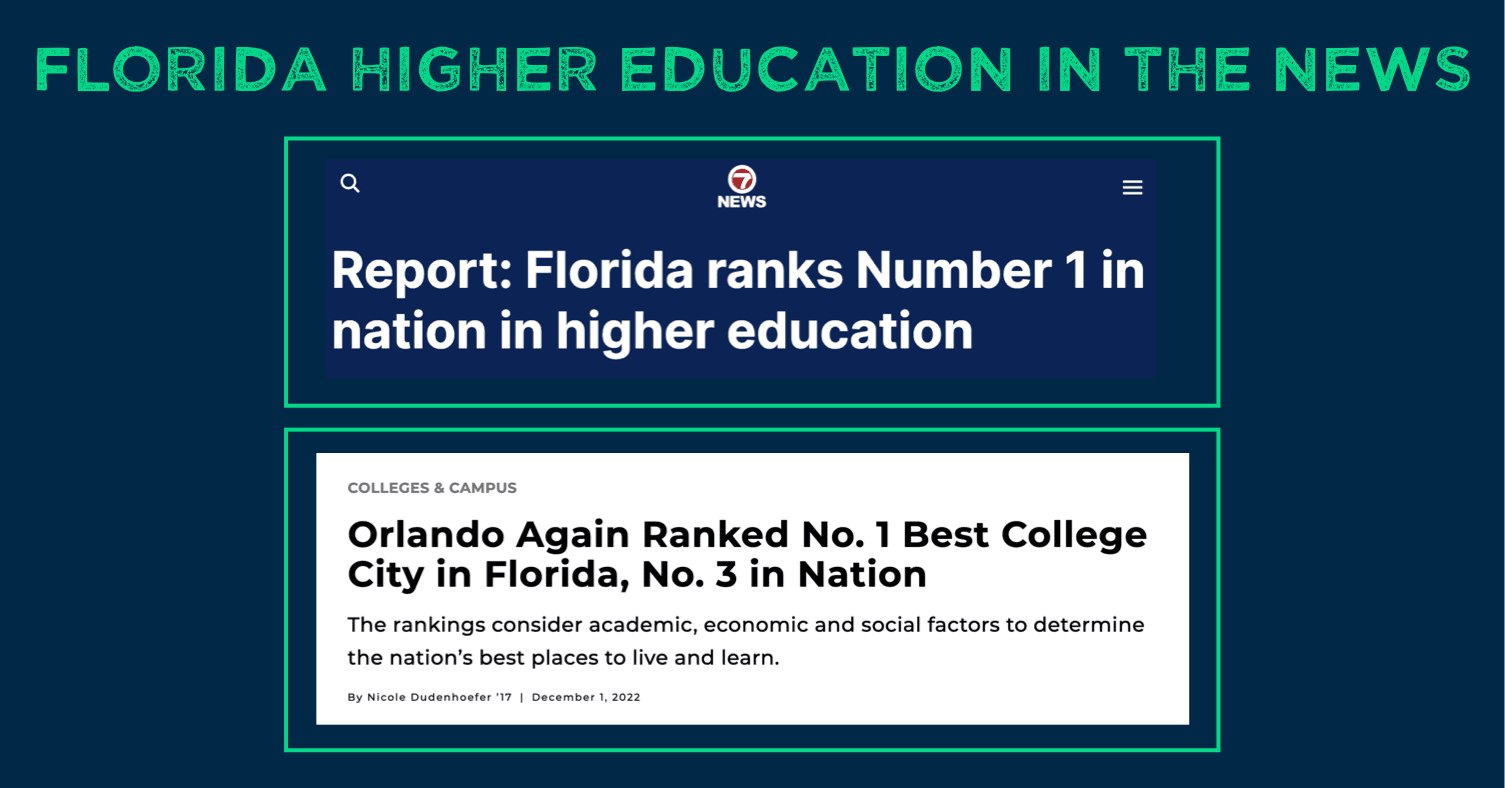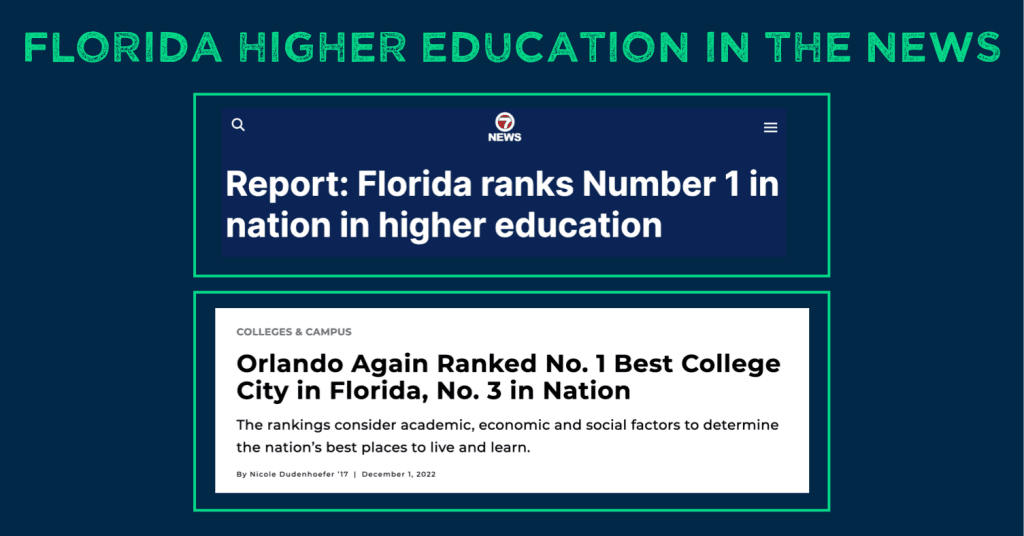 How did it come up with this higher education ranking of #1? Florida has an amazing track record for higher education.
#2 in the country for 2-year college graduate rates
#6 in the country for 4-year college graduate rates
#7 for lowest debt after college graduation
#1 for lowest cost and value of tuition
In other words, if you are a veteran looking to maximize your GI Bill and graduate with confidence, Florida is your best best. It's an amazing value with low tuition and plenty of sunshine during your study time.
Orlando consistently lands in the news for best places for veterans
Recently, Wallethub.com created a large study to determine the best places for veterans to call home in the United States. They utilized 20 key indicators including livability, affordability, veteran-friendliness, job opportunities, income growth, and VA health facilities.
Orlando came in #6 in the entire country for veterans. Consider that over 100 of the largest U.S. cities were included in the analysis and #6 begins to look really good.
Of the four primary metrics (employment, economy, quality of life, and health), Orlando ranked #2 for quality of life, which if you ask us, is the most important metric.
No metric was ranked below 40 (employment at 40, economy at 38, and health at 20).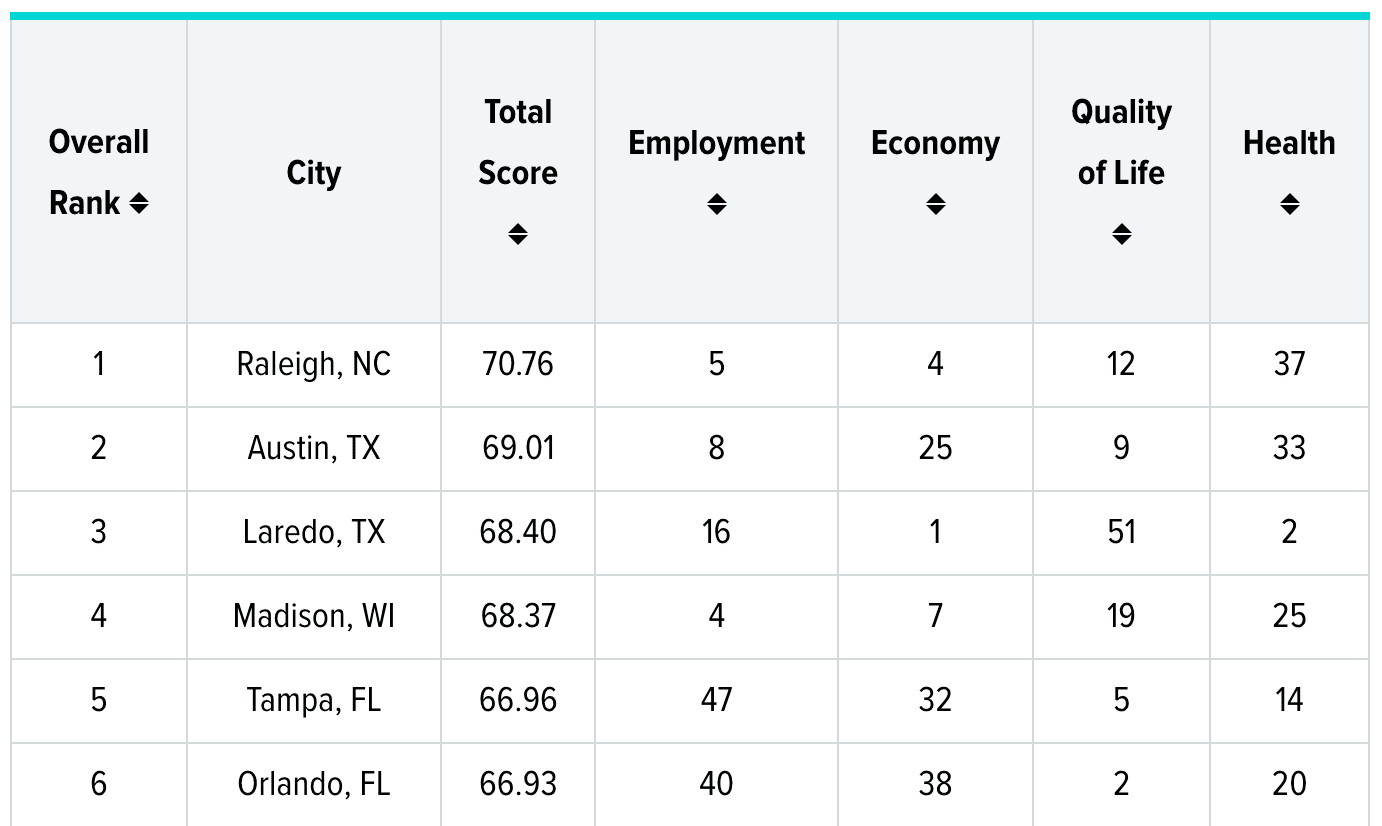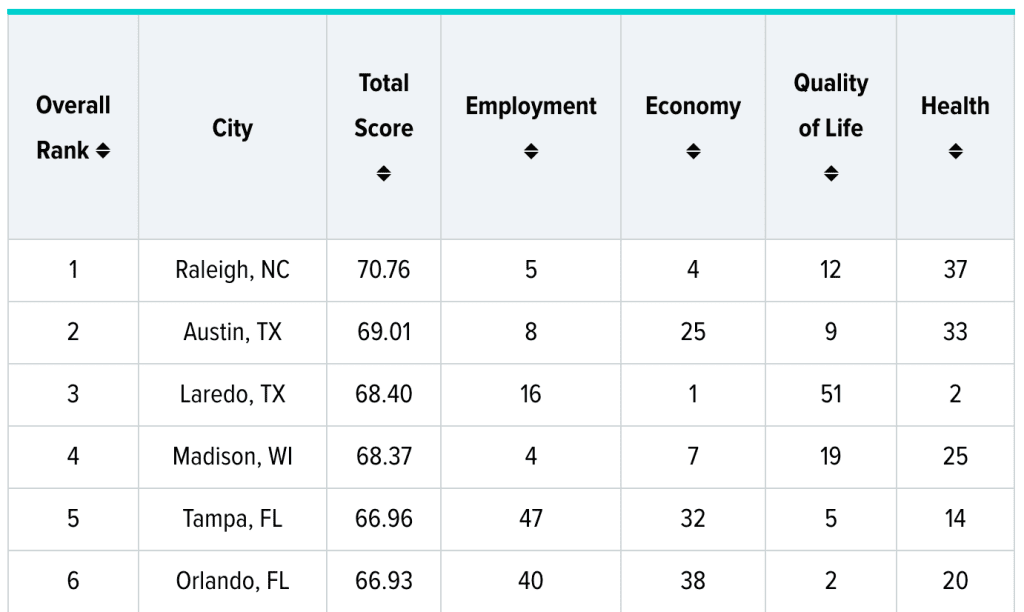 Your money will go farther in Florida as a veteran
In our recent article, moving from California to Florida, we extensively highlighted the financial benefits of moving to Florida.
No State Income Taxes
Orlando residents do not have a state income tax. This is why many veterans move to the Sunshine State each year. The lack of an income tax can be quite beneficial for individuals and veteran families living in the state.
People who work in Florida may find that they are able to keep more of their hard-earned money by not having to pay income taxes. The average state income tax is around 5% with some being as high as 11% (Hawaii) and others as low as 2.5% (Arizona).
Aside from savings, there are other benefits associated with Florida not having an income tax as well. For veteran business owners, employers may find that their operating costs decrease when they do not have to pay additional taxes for their employees' salaries and wages.
As such, this could lead to a stronger economy as businesses thrive without facing additional expenses from paying out taxes on employee incomes.
Reasonable Property Taxes
Florida doesn't have a mandated state property tax, but the local governments' property tax constitutes the majority of their budgets. The average annual property tax rate for homeowners is 0.86 in Florida, making it the 25th lowest among the states.
For example, with an average home price of $215k in Florida, the property tax bill would be $1,934 (plus or minus). This is a very reasonable property tax rate and affordable for most homeowners.
One of the reasons that the Orlando area has lower property taxes is because the cost of housing is lower than other major metropolitan areas like Los Angeles, Chicago, Denver, and New York. Property tax are a percentage of the home value and that directly impacts your total tax bill.
Florida Homestead Exemption
Florida values its residents and seniors which is why it passed homestead exemption laws which lowers the taxable amount on properties.
The Florida Homestead Exemption is a legal process that can help to reduce or even completely eliminate property taxes on certain residential properties. As long as the property qualifies under the requirements of the exemption, homeowners can take advantage of it.
In order to qualify, one must own and occupy the property as their primary residence by January 1st of each year. Once qualified, homeowners receive an exemption of up to $25,000 in assessed value from their home's total taxable value.
Additionally, if aged 65 or older at least one person who owns and resides on the premises is eligible for an additional $50,000 reduction in assessed value of their primary residence as long as your adjusted gross income doesn't exceed $35,167 (as of 2023).
Orlando has many options for different home buyers
Whether you are an avid fisherman, a homebody, a Disney-junkie, or a beach bum…Orlando has you covered. There are many different types of communities for different buyers.
For example, Lake Nona and St. Cloud are known for its number of military veterans who live in the area. This area is great because it's close to Orlando VA facilities, has tons of amenities, and is just a short drive the Atlantic coast.
On the other side of Orlando is the amazing community of Clermont. This veteran friendly community has a growing downtown, the best outdoor opportunities in the entire Orlando area, and a range of homes. Check our video below different communities for a range of different buyers.
How many U.S. military veterans are in Florida?
According to floridavets.org, there are 1,492,000 military veterans living in Florida. In fact, depending on which data you read, Florida has the second or third most military veterans of any state in the United States.
That means if you move to Florida, you will be in good company. It's always a comforting fact knowing that when you move to a new area, there will be people in your community who have similar values.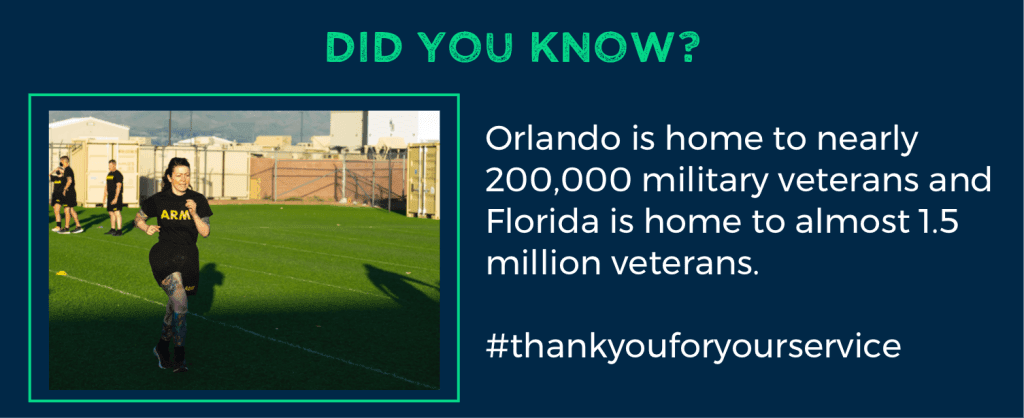 In fact, the Orlando VA has stated that they serve a population of nearly 200,000 veterans. The Orlando VA Medical Center the fourth-largest VA medical facility in the country which shows that the city really values the care that our veterans receive.
The facility is part of the Lake Nona Medical City, a large health and life sciences research center that has more than a 600 acres of infrastructure dedicated to medical care.
Frequently Asked Questions
What is the Florida GI Bill?
The Florida GI Bill is a college tuition assistance program created to help veterans, service members and their family members pay for their postsecondary education. The bill was approved by the Florida Legislature and enables eligible individuals to receive coverage for tuition and fees associated with college courses and programs in the state of Florida.
These funds can be utilized at any regionally accredited public or private college or university, as well as numerous vocational, technical, or flight training organizations in the state.
The bill provides up to 100% coverage for tuition and mandatory fees associated with educational pursuits. Depending on an individual's eligibility status, they may also be able to receive payments for books, supplies, living expenses (including housing) and other related expenses.
The bill wavies out of state tuition fees for all honorably discharged veterans, waives undergraduate tuition for recipients of the Purple Heart or combat decorations beyond the purple heart (public institutions), and provides pathways for additional programs such as the Veterans Florida Entrepreneurship Program.
Does Florida have active military personnel?
Yes, Florida is home to a variety of military bases and active duty personnel. Florida has nearly 22 active military installations which is fourth in the country to California, Texas, and Virginia.
We believe the Florida is a great place for active military as a result of its weather, low cost of living, and number of both active and retired military personnel in the country. It's veteran friendly infrastructure such as the Florida GI Bill, no state-income taxes, and large VA medical facilities make Florida a great place to call home.