Orange Tree in Clermont Florida: Big lots, gorgeous trees, and a great location.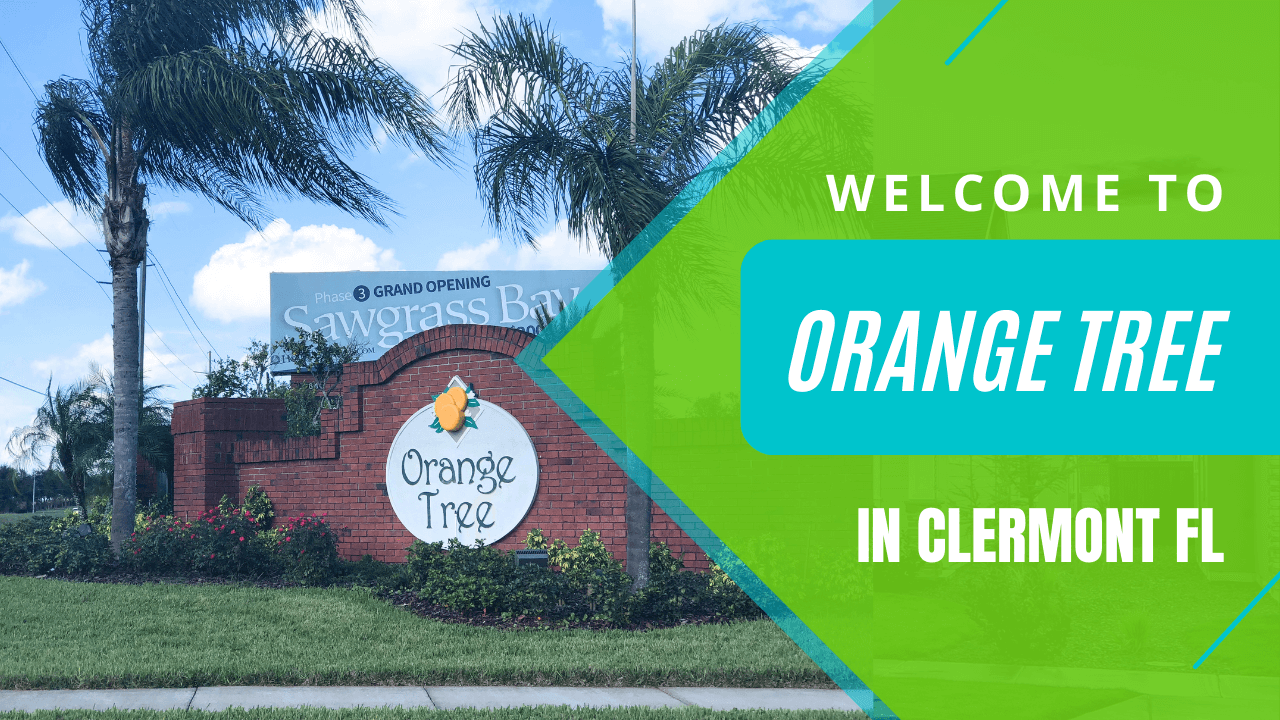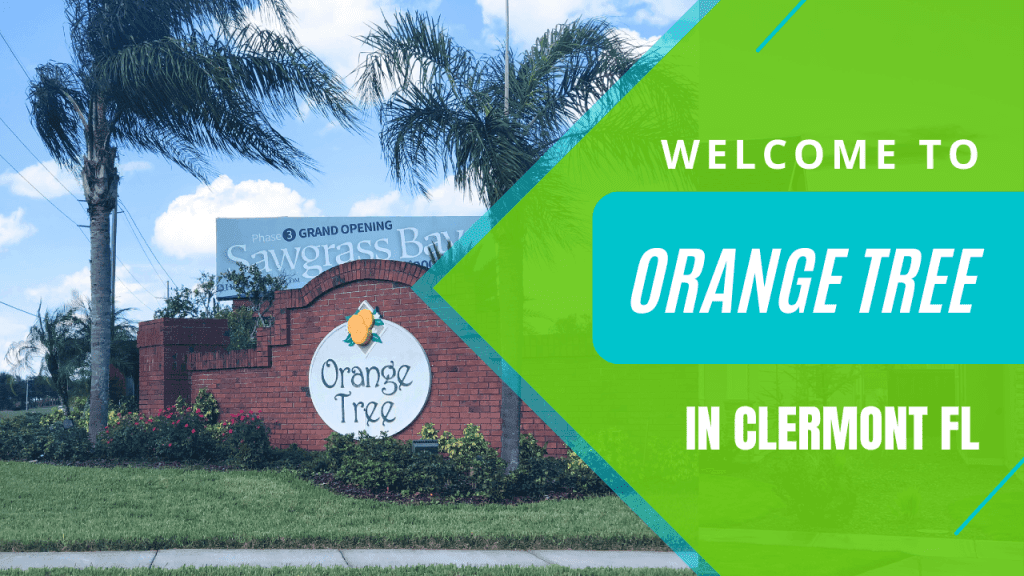 Orange Tree is an established neighborhood in Clermont, FL filled with mature trees and sprawling homes—most with pools. If you are looking for larger lots in Clermont, this is the place.
Located in the rapidly expanding southern portion of Clermont, Orange Tree is an ultra-convenient neighborhood, especially if you love attractions such as Disney World, Universal Studios, and Margaritaville. Orange Tree is also convenient to shopping, dining, and many other local amenities.
But is Orange Tree the right community for you? Let's dive into Orange Tree and discuss all the details.
Orange Tree Overview
The Orange Tree neighborhood is a residential and investment community located in the southern part of Clermont, just off of Route 27. The community is a large neighborhood with several hundred single-family homes.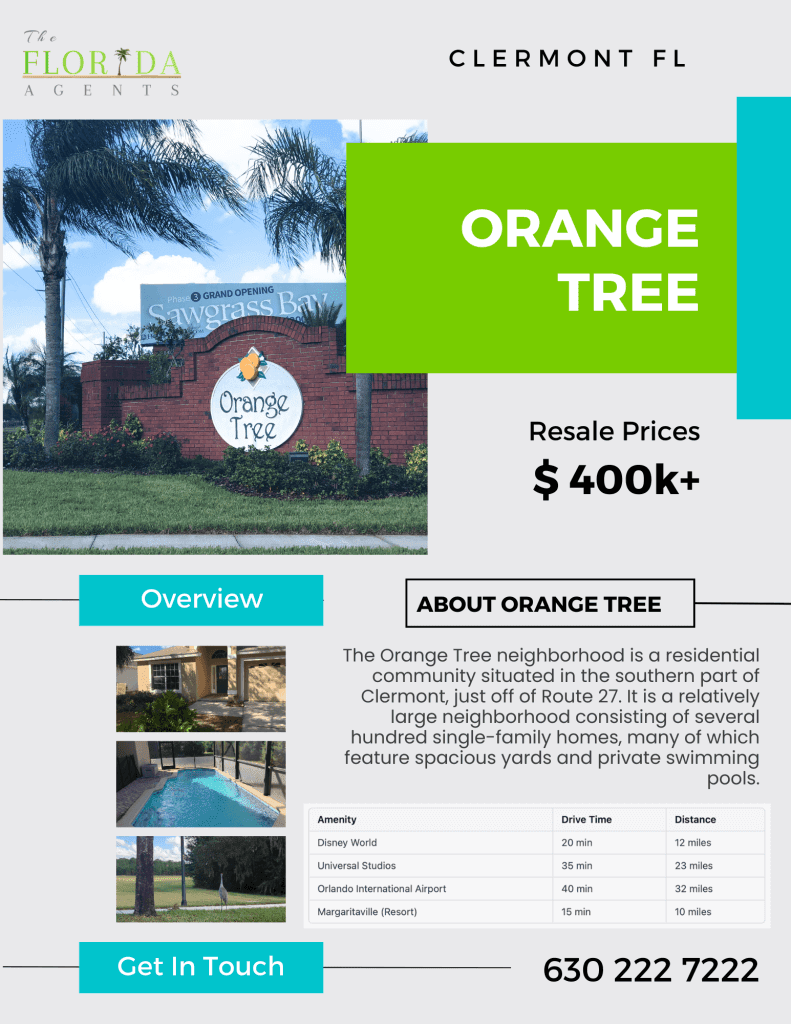 When you enter the neighborhood, you will find that the lots are large and this is what the neighborhood is known for. To us, it feels like a Florida neighborhood with towering palm trees and traditional Florida ferns.
In addition, Orange Tree has plenty of green space for families. The great part about the green space is the wild birds you will find walking about. The tree-lined backdrop is beautiful for walking, biking, and bird-watching.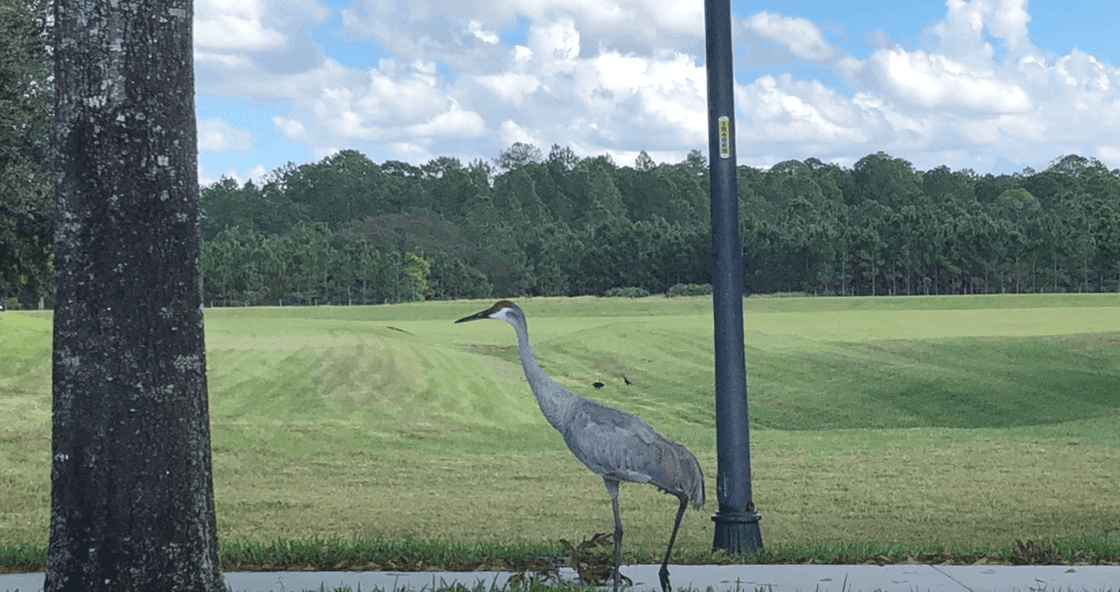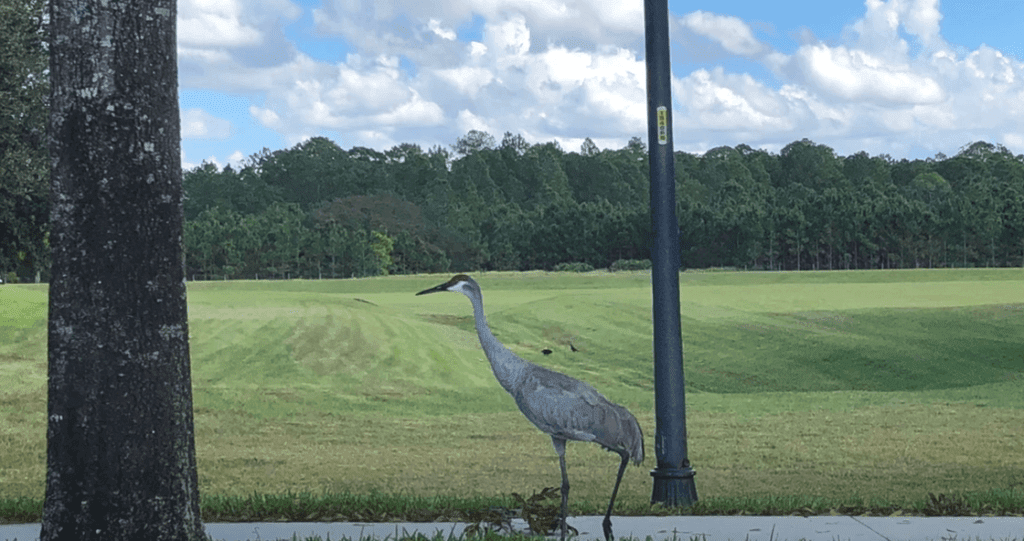 Where is Orange Tree in Clermont?
Orange Tree is located off of Rt. 27, south of Sawgrass Bay Blvd and North of HWY 192. We consider this area to be southern Clermont.
Locals will split up Clermont into northern and southern parts with Lake Louisa State Park being the east-west dividing line.
Orange Tree Community Features
Orange Tree started construction in 2000 and finished around 2007. There are a couple hundred homes inside of Orange Tree.
The homes offer a range of options including 3 to 6 bedrooms with an average of 2-3 baths. Most homes will offer a 2-3 car garage with a 2 car garage being the most common.
Lots sizes tend to average 9,000-12,000 square feet (+ or -). Compared to many homes in the Clermont, area, the lots in Orange Tree feel spacious.
The exterior of the homes tend to favor a traditional Florida home design with stucco walls and traditional roofing tiles. Below is an example of home you might find in Orange Tree.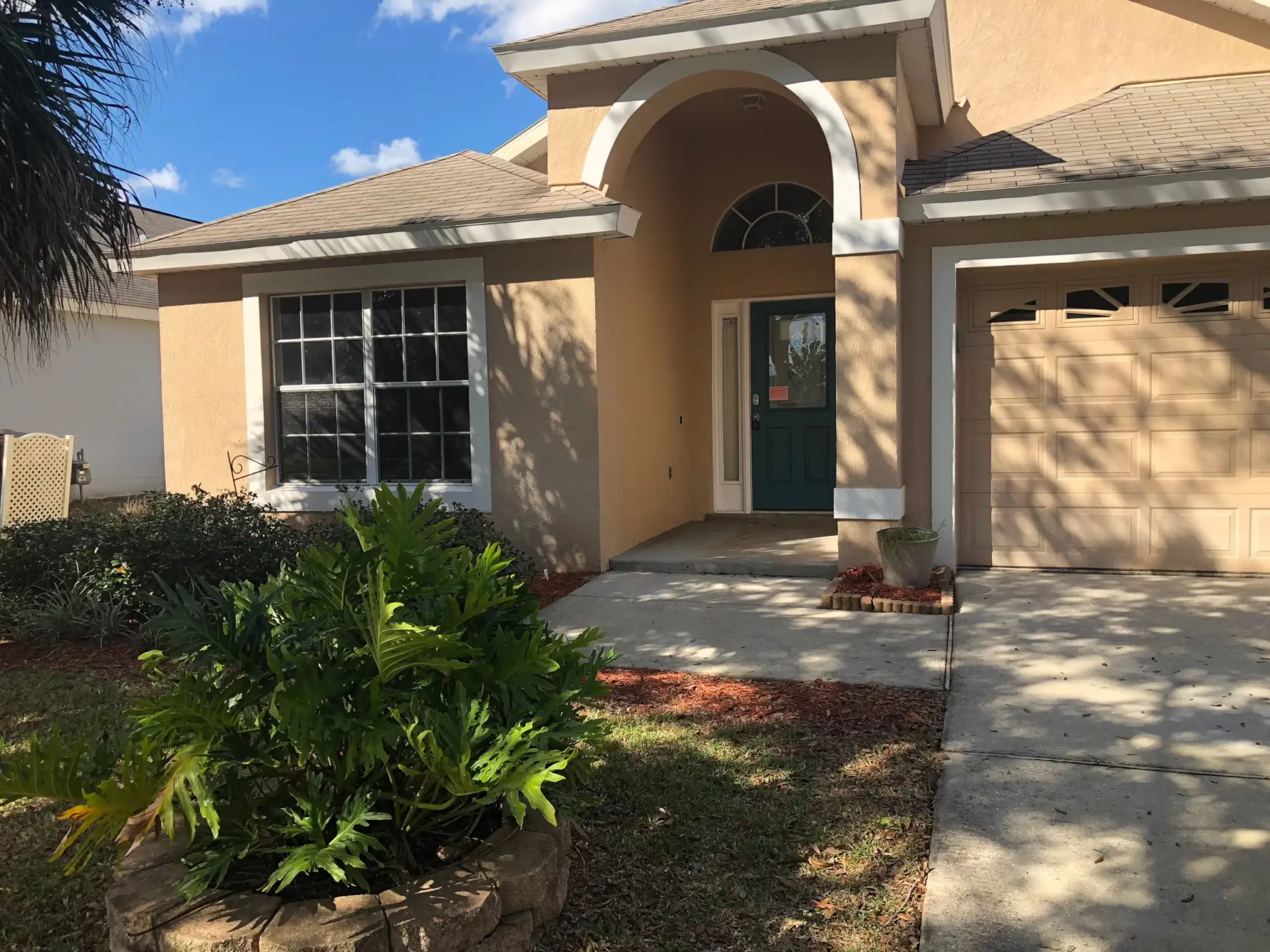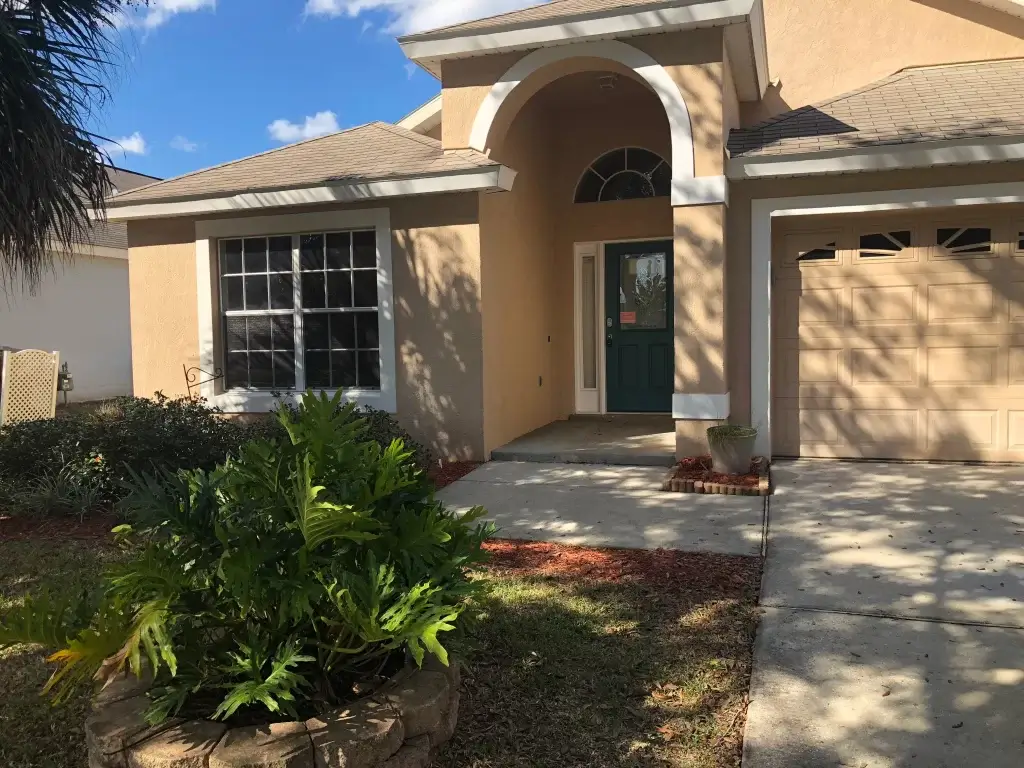 We love the mature plants around each house. Because the community is over 20 years old, it has a very developed and mature appearance—experienced by the tall trees and robust plants around all the homes.
One thing to consider is that many of the homes were built with pools, however many of the pools you will find in this neighborhood are on the smaller side.
Below is an example of a pool you might find: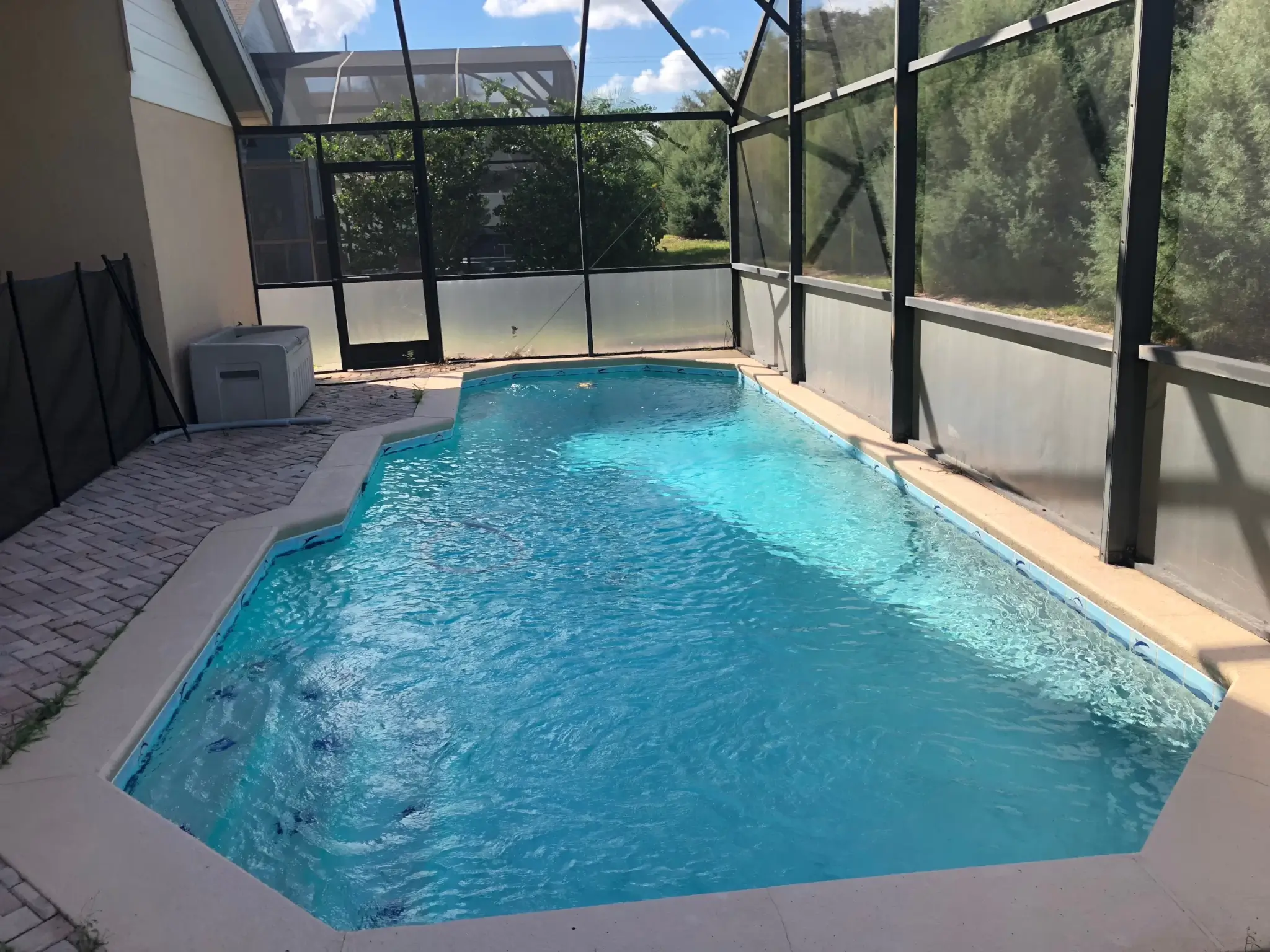 While there are homes that have been upgraded with larger pool areas for more outdoor entertaining space, the norm in this area is a smaller pool with a covered lanai.
What's near Orange Tree in Clermont?
Orange Tree is in a great location. Honestly, you can't beat how many amenities are within a short drive. This is one great advantage of living in south Clermont.
In fact, we lived in south Clermont for a few years and took advantage of evenings in Margaritaville and Disney Springs on a monthly basis.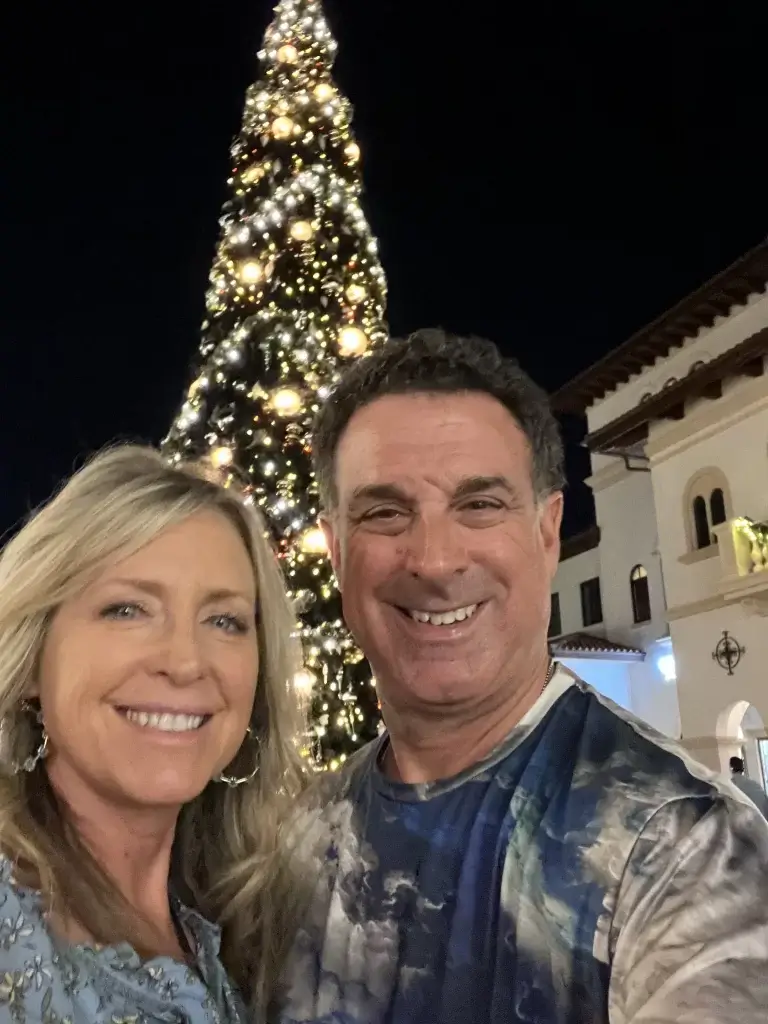 Here are some estimated drive times from a home in Orange Tree:
| Place | Distance | Drive Time |
| --- | --- | --- |
| Disney World | 24.4 miles | 35 minutes |
| Universal Studios | 25.6 miles | 37 minutes |
| Orlando International Airport | 27.5 miles | 40 minutes |
| Sea World | 28.4 miles | 42 minutes |
| Margaritaville | 11.7 miles | 18 minutes |
| Downtown Clermont | 14 miles | 25 minutes |
| Orlando Health South Lake Hospital | 5 miles | 12 minutes |
| Clearwater Beach | 93 miles | 2 hours 9 minutes |
| Cocoa Beach | 87 miles | 1 hour and 40 minute |
Drive Times from Orange Tree (Attractions)
And if you love to eat, here are some great places outside your front door. Clermont has a great food scene.
| Name | Drive Time | Distance |
| --- | --- | --- |
| The Crooked Spoon Gastropub | 20 mins | 13 mi |
| Montrose Street Market | 22 mins | 14 mi |
| The Southern on 8th | 23 mins | 14 mi |
| Hurricane Grill & wings | 7 mins | 2.5 mi |
| Sarah Greek Cuisine & more | 8 mins | 3.2 mi |
| El sandwichon | 8 mins | 3.2 mi |
| I Love NY Pizza Restaurant | 8 mins | 3.2 mi |
Drive Times from Orange Tree (Restaurants)
Reasons why we love Orange Tree
There are several reasons why Orange Tree neighborhood in Clermont, FL is a great place to live.
Top 8 Reasons to Move to Orange Tree:
Close to amenities: Orange Tree is situated just off of Route 27, providing residents with easy access to a wide range of amenities, including shopping centers, restaurants, entertainment options, and more.
Proximity to beaches: The neighborhood is located at a halfway distance between the Atlantic Coast and the Gulf of Mexico, making it easy for residents to enjoy world-class beaches such as Clearwater Ceach, St. Pete Beach, Siesta Key Beach, Cocoa Beach, Melbourne Beach, and Cape Canaveral.
Growing amenities on HWY 27: The area around Orange Tree is currently experiencing significant growth, with new amenities and attractions being built along Route 27, making it an exciting and vibrant place to live. For example, a new Publix is planning to be built as well as the mega complex known as Olympus. You can read more about the Olympus complex here.
Large home lots: Many of the homes in Orange Tree are situated on spacious lots, providing residents with plenty of room to enjoy outdoor activities and entertain guests.
Mature landscaping and palm trees: The neighborhood is known for its beautiful landscaping, featuring mature trees and palm trees that create a peaceful and welcoming atmosphere.
Proximity to Lake Louisa State Park: Lake Louisa State Park is located just a short drive away from Orange Tree and offers a wide range of outdoor activities, including hiking, fishing, camping, and more.
Short drive to northern Clermont: The northern part of Clermont is home to a variety of shopping and dining options, and residents of Orange Tree can easily access these amenities with just a short drive. Clermont has entire masterplan for north Clermont and the downtown area.
Future road construction: Sawgrass Bay Blvd is currently under construction to create a connector to create a direct route to Avalon Rd, cutting down travel times significantly and making it even easier for residents to access the many attractions and amenities in the area such as Disney World.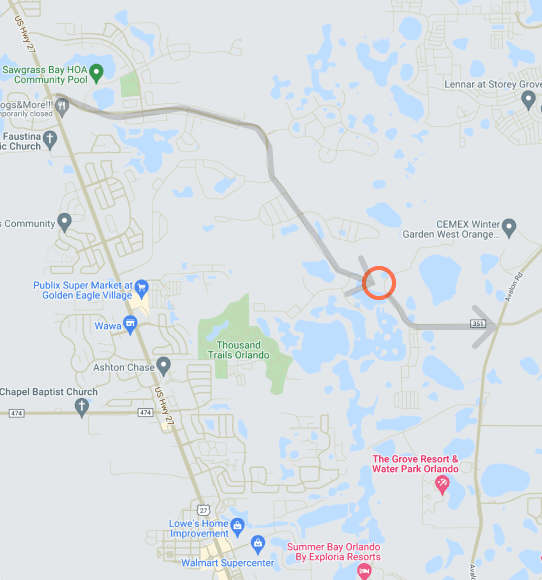 3 Reasons you may NOT want to move to Orange Tree:
Investment properties: Orange Tree is known as an investor community; meaning, a good number of the homes have been purchased as vacation investment properties. There is a good chance that one or more of your neighbors will be renting their homes out to either long-term renters or short-term renters.
Aesthetics: Many homes in Orange Tree were built more than 20 years ago which means they may not be updated, modern, and could require substantial repair. If the home was investor owned, depending on their level of care, it may require substantial additional investment to get it up to standard.
Small pools: Like many homes in south Clermont, most pools in Orange Tree will be small. They aren't the pools you imagine when thinking about swimming laps or having kids jump in. These pools tend to be a place to hang out and cool down on hot days.
Frequently Asked Questions
Does Orange Tree have an HOA fee?
Yes, Orange Tree does have an HOA fee. It's currently set at $41 per month. Keep in mind that Orange Tree was built in the early 2000's and seeing an HOA this low after nearly 20 years is a great sign of minimal increase over time.
The lower HOA is also a result of minimal neighborhood amenities. You won't find a sprawling clubhouse, lush golf course, new gym, or a neighborhood activity manager.
Does Orange Tree have a lot of renters or short-term rentals?
Yes, there are a good number of renters in the Orange Tree. South Clermont tends to have more short-term and long-term rentals than north Clermont.
However, we don't see this is a "party" neighborhood full of spring-breakers. It's definitely surrounded by other communities with permanent residents such as Palms at Serenoa and Tradds Landing and a place where winter homes are normal.
A neighborhood with rentals doesn't make it better or worse, it is simply the proximity to amenities driving the investment interest.
With Orange Tree being so close to HWY 192, many people who want to rent near big Orlando theme parks and attractions will choose Orange Tree as a great neighborhood to live near the action.
At this time, April 2023, average rentals for single-family homes start at $2k per month for a 3 bedroom home. These rates are subject to change as market conditions shift.
Are homes in Orange Tree expensive?
It depends on where you are moving from in the country. The homes in Orange Tree tend to favor large 4-6 bedroom homes for families in the very popular Orlando suburb of Clermont.
Homes start resale values at $400k+ and can reach up to $550K+ depending on home size and amenities. These prices aren't uncommon in western Orlando due to demand and the beautiful rolling hills in Clermont, FL.
For reference, two homes for sale as of April 2023 have the following stats:
Home 1
Price: $465,000
Bedrooms: 4
Bathrooms: 3
Square footage: 2,083
Price per square foot: $223
Home 2
Price: $535,000
Bedrooms: 6
Bathrooms: 3
Square footage: 2,324
Price per square foot: $230