Summit Greens: Everything You Wanted to Know about Clermont's Hilly Oasis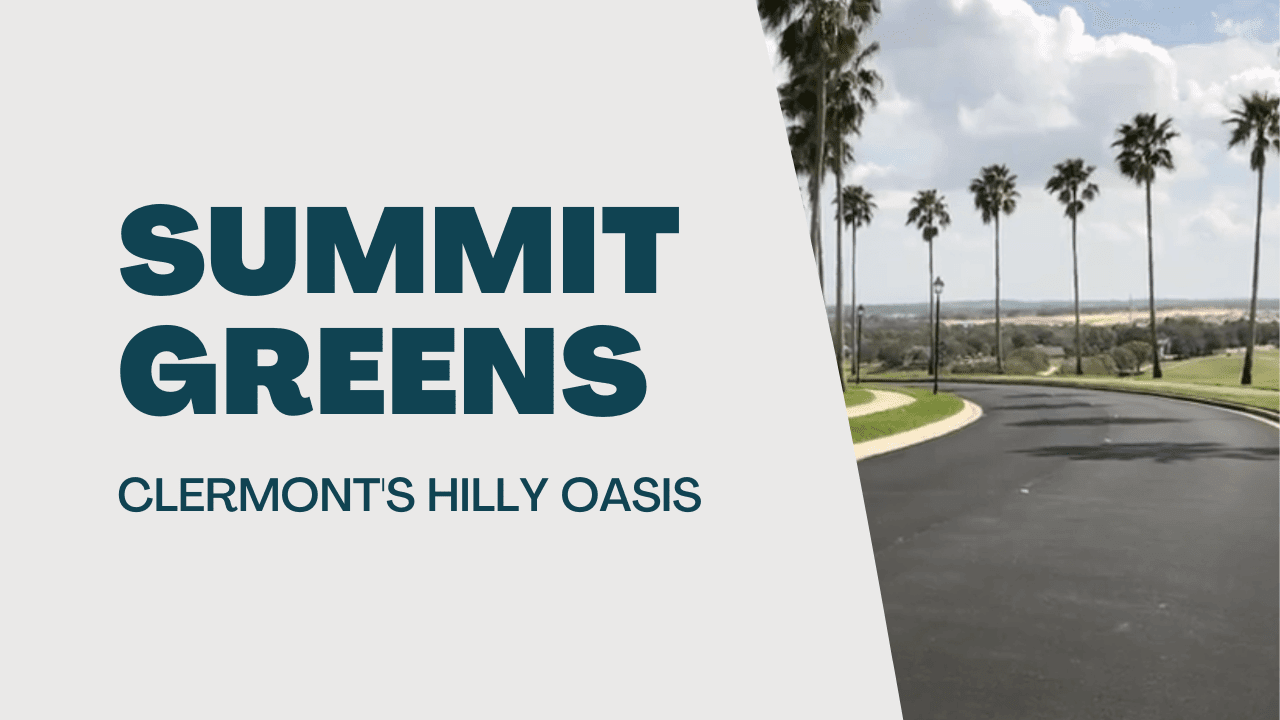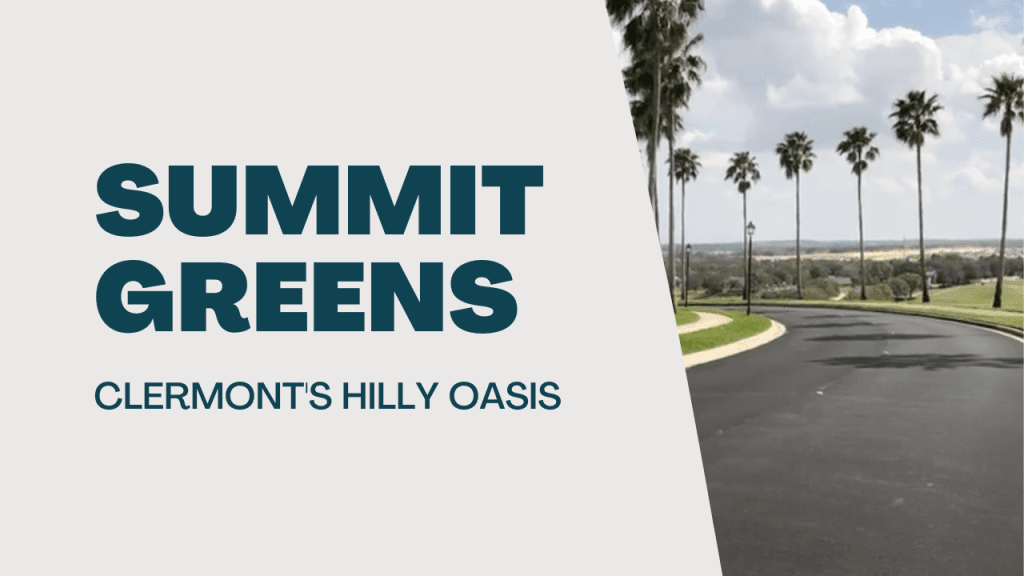 Summit Greens is a picturesque neighborhood located in the heart of Clermont, Florida. This community boasts numerous amenities that make it an ideal place to live for individuals and families.
Summit Greens boasts a large clubhouse with ample space for social events and activities. Residents can take advantage of the fitness center, heated indoor and outdoor swimming pools, tennis courts, billiards room, craft studio, library, and card room.
There are also plenty of opportunities for socializing with neighbors through various clubs and groups such as book club or garden club.
The community is managed by a homeowners association that ensures all common areas are well-maintained and landscaped beautifully year-round. Let's dive to all the Summit Greens details.
Where is Summit Greens location?
Summit Greens is located on Florida State Road 50 (East-West) and Greater Hills Blvd and S Hancock Rd.
When traveling west bound of Florida State 50, Summit greens will be just east of the Target, Lake-Sumter State College, and Hancock Village.
Summit Greens Address
1190 Summit Greens Blvd, Clermont, FL 34711
Summit Greens Neighborhood Overview
Summit Greens is a beautiful 55+ community located in Clermont, Florida. This lovely neighborhood offers so much to its residents, from a variety of amenities to an ideal location surrounded by nature.
Whether you are looking for a low-maintenance lifestyle or just want to enjoy the comfortable climate and natural beauty of west Orlando, Summit Greens is the perfect choice for those seeking an active retirement community in Central Florida.
Summit Greens is fully gated, 769 home community. In addition, Summit Greens is located north of Florida 50 which is where Clermont's famous rolling hills begin to take shape, flowing in and out of picturesque lakes.
We have a detailed video below for you to see the beauty that Summit Greens has to offer.
Summit Greens Community Features
Summit Greens is one of the prettiest neighborhoods in western Orlando. It's close proximity to shopping, highways, and medical facilities make it the perfect home for active Floridians.
Summit Greens Clubhouse
The Summit Greens clubhouse is a 28,000 square foot paradise of pure activity exploration. The real benefit of Summit Greens is the number of activities that the club house enables residents to enjoy.
Summit Greens Indoor Clubhouse Features
Game rooms (2)
Billiards room
Library
Ballroom for dancing
Private TV and media room
Meeting rooms
Crafting center for personal and group use
Fitness Center with cardio and resistance equipment
Aerobics Room
Men's and women's locker rooms
Sauna room
Connect to shaded indoor pool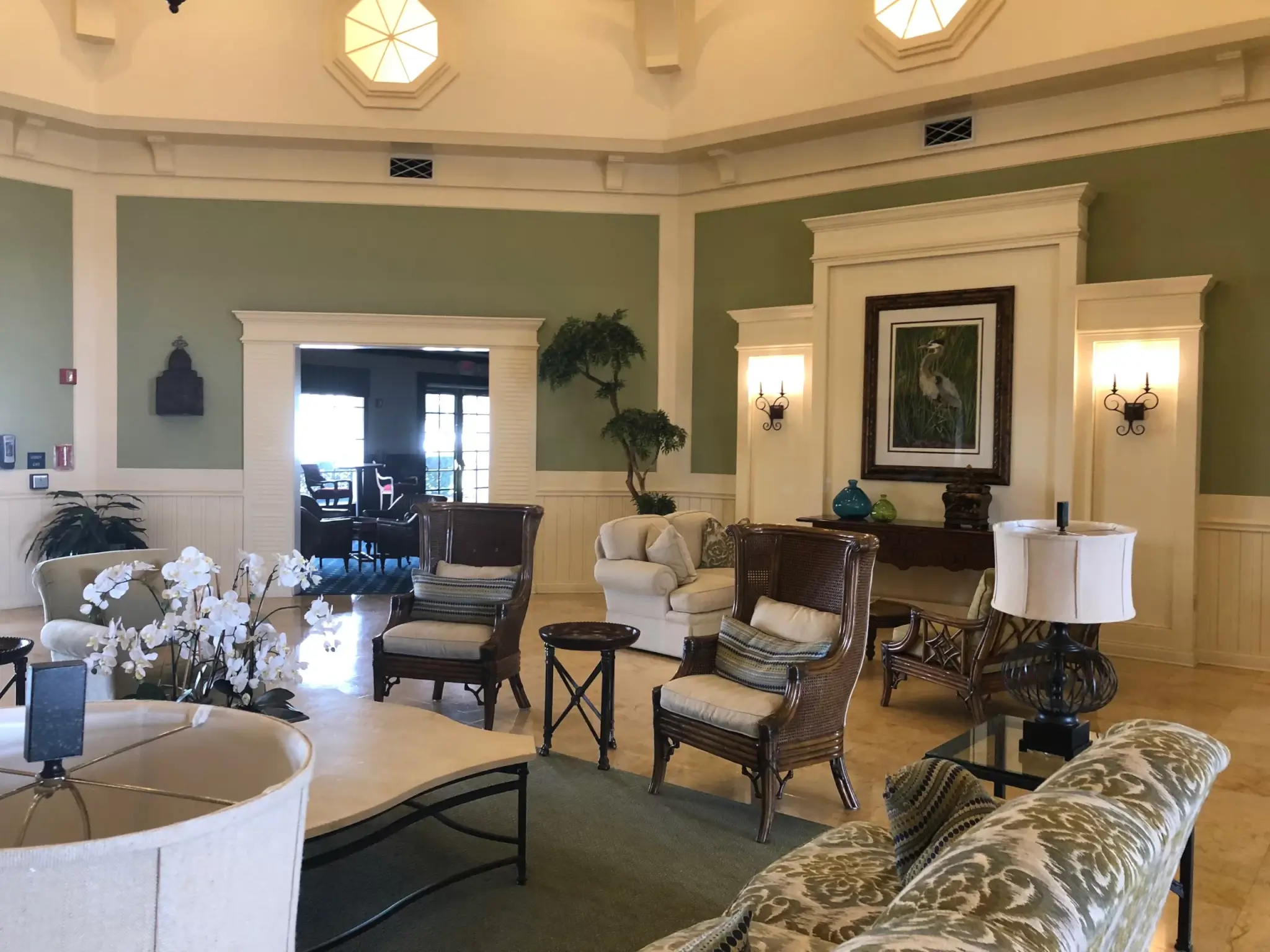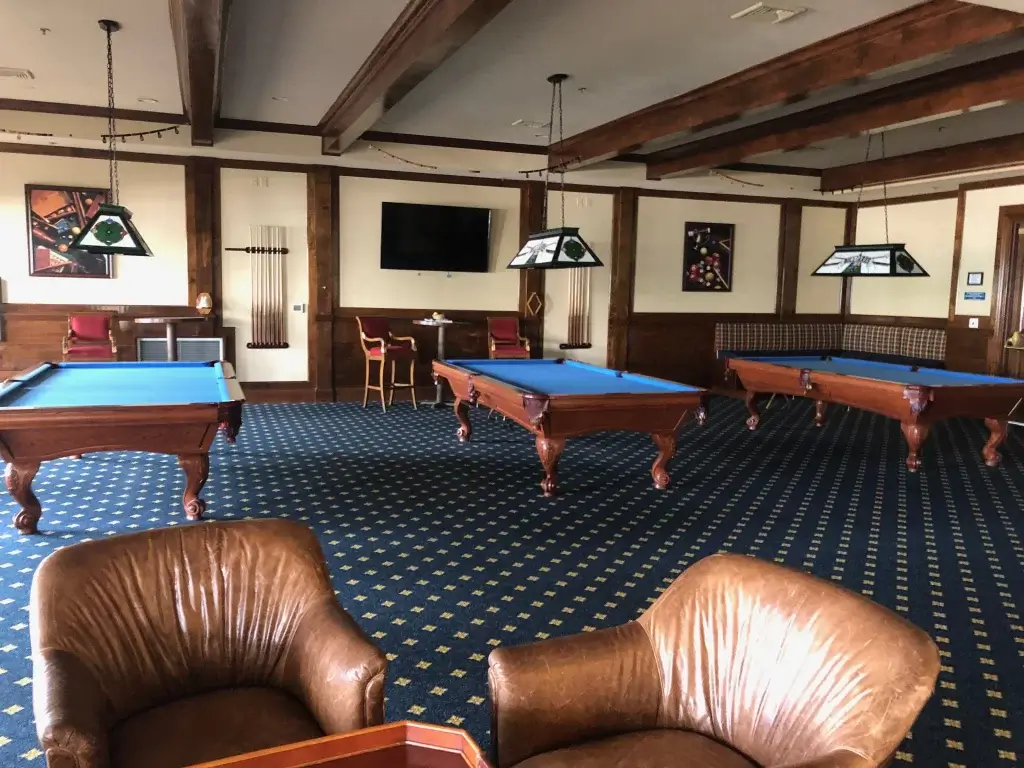 Summit Greens Outdoor Clubhouse Features
Outdoor covered swimming pool
Palm tree landscaped pool deck
Gazebo
Lanai for relaxing
Bocci Courts
Shuffleboard Courts
Softball Field
Har Tru tennis courts (8)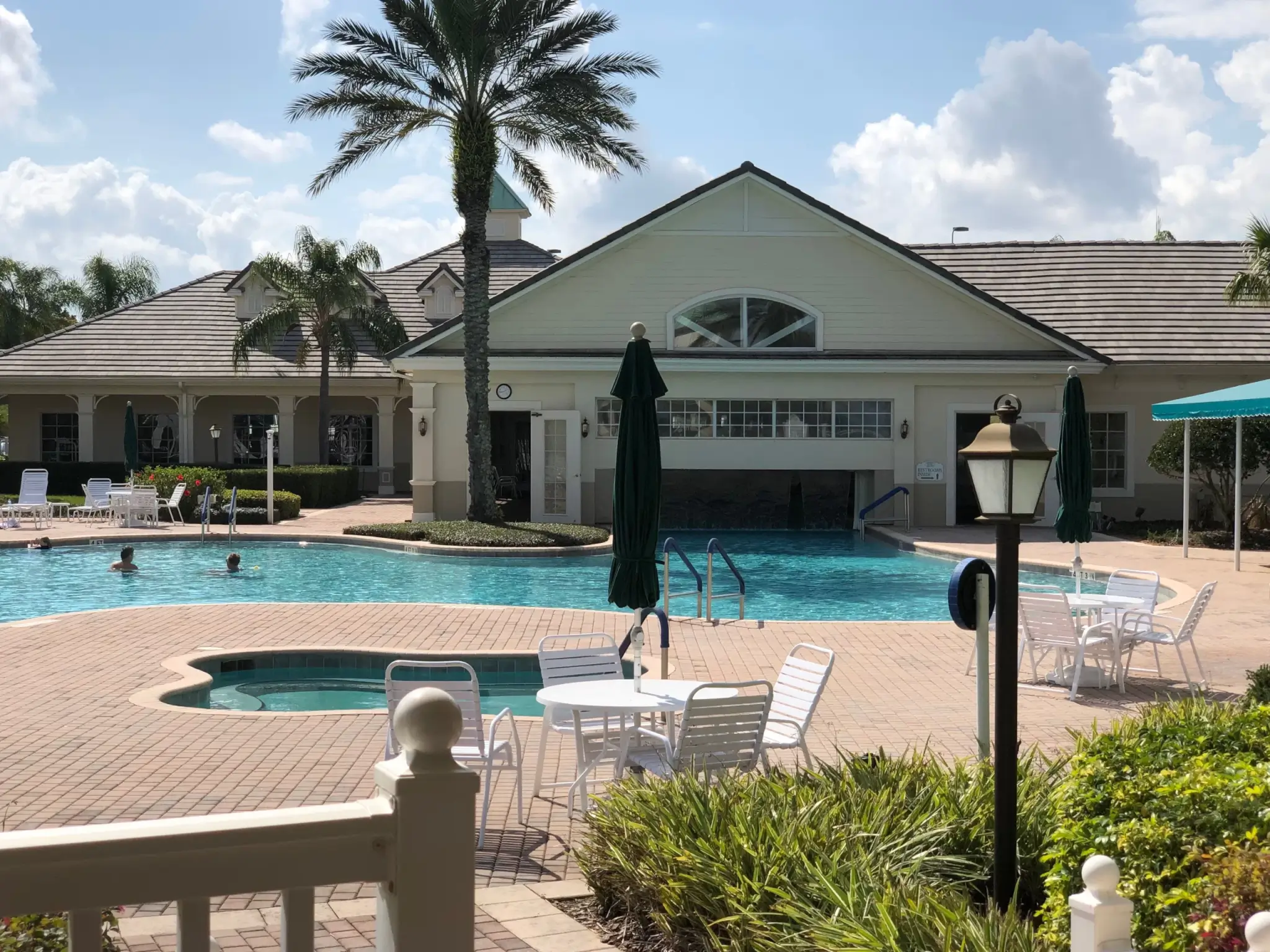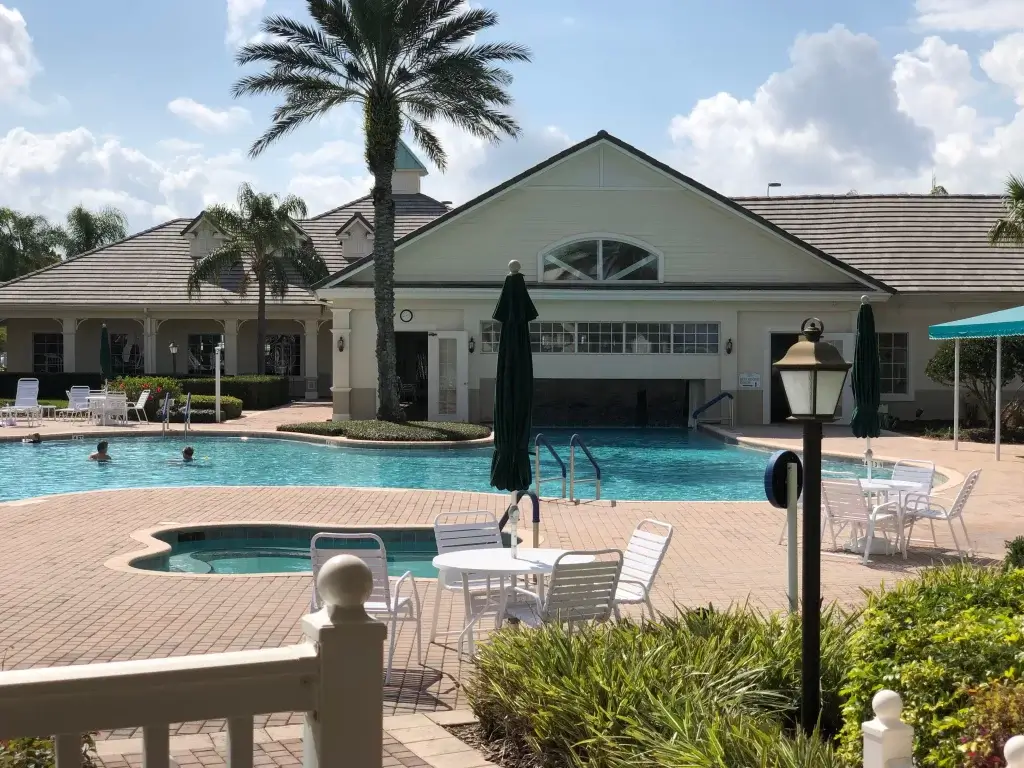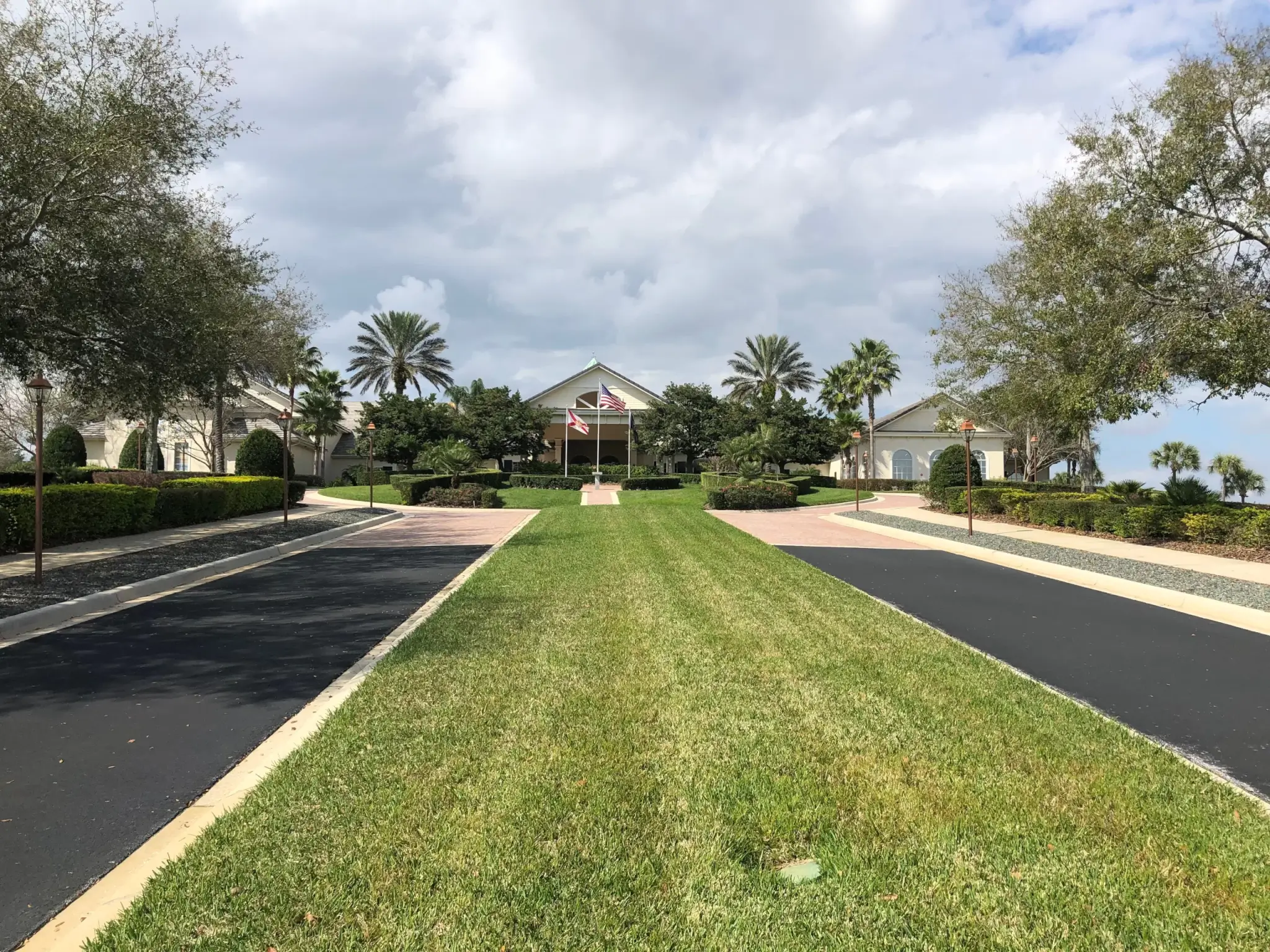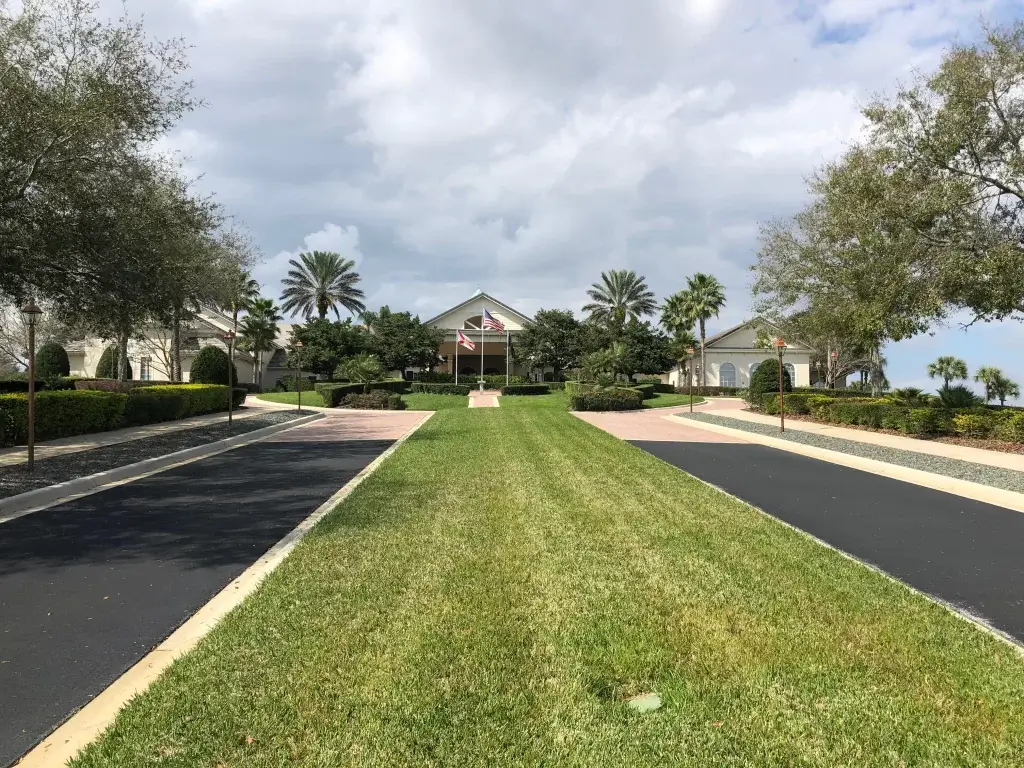 Summit Greens Clubs & Activities
Summit Greens is known for its active 55+ residents. There are over 40 clubs and counting with weekly schedule activities.
As you can tell by the pictures above, there are no shortages of amazing places inside the community to form new friendships and find common interests.
Types of clubs/groups in Summit Greens
Exercises Classes (e.g., yoga, aquatics, fitness)
National Training Center designed classes
Sporting Clubs (e.g., tennis, bocci, softball, etc)
Arts & Crafting clubs
Special Interest Clubs (e.g., culture, language, food, exploring)
Game Clubs (amazing game-table room!!!)
Summit Greens Golf: Sanctuary Ridge Golf Course
Summit Greens has an amazing golf course inside the neighborhood called Sanctuary Ridge. The golf course can be seen throughout the community as you drive the hills.
This 18-hole golf course, when open (see update below), provides a challenging yet enjoyable round for all levels of players. It features 7005 yards of manicured fairways lined with mature trees, as well as water hazards, sand sand traps.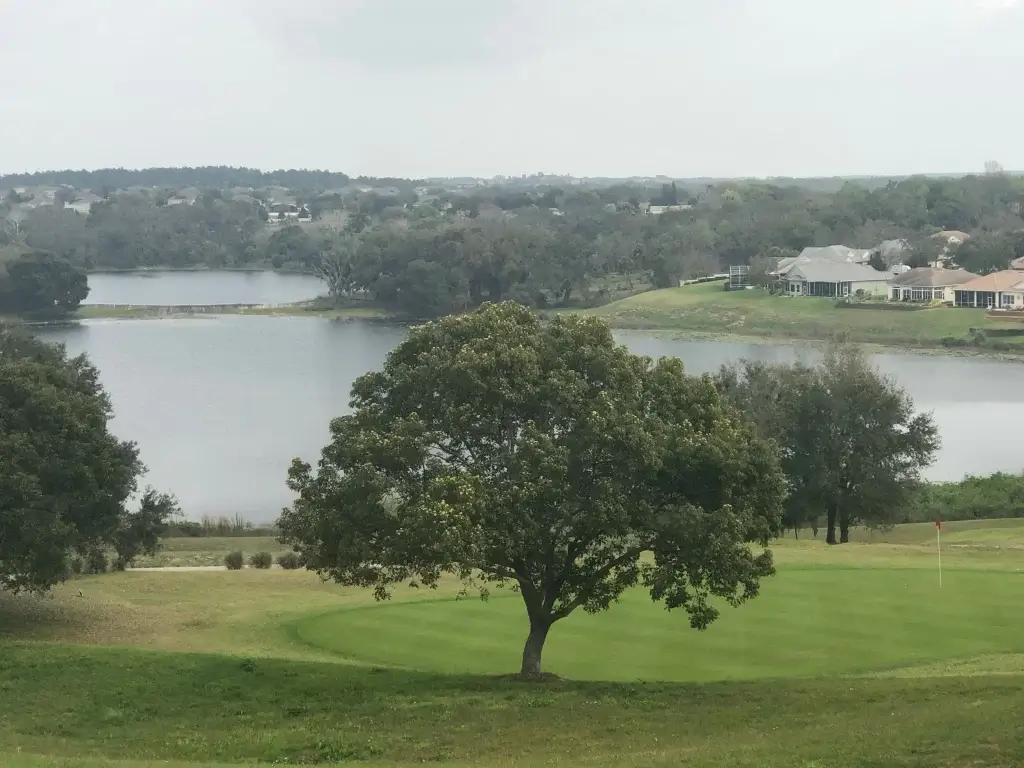 The greens are well maintained and offer a consistent putting surface allowing for great accuracy when approaching the pin. The views at Sanctuary Ridge are breathtaking as you can see all the elevated beauty of Clermont while playing your round.
Sanctuary Ridge Golf Details
7005 Yards
18 Holes
Semi-Private
Par 71
Bermuda Grass
Designed by Terrill LaGree
Sanctuary Ridge Golf Course Ownership Update:
In 2021, the Sanctuary Ridge Golf Course ownership changed. The new ownership has been working hard to extensively renovate the course and provide new opportunities for a driving range and better putting greens.
While the estimated completion date for the renovations were scheduled for late 2022, as of 2023 they are still working towards completing the renovation. In addition to the golf course, there have been discussions about also re-opening the Summit Greens restaurant after additional renovations.
There have also been rumors that once reopened, the golf course will be renamed The Clermont National Golf Course. We hope these renovations accelerate and the golf course opens back up to the public to give Clermont more golfing opportunities for local residents.
Any updates we hear, we will let you know.
What are the homes in Summit Greens like?
Summit Greens has beautiful homes woven through rolling hills and beautiful golf course greens. We love the way this neighborhood looks.
The construction of Summit Greens began in 2001 and finished building the nearly 800 homes in 2006. Levitt & Sons were the home builders on the project and constructed a high quality product.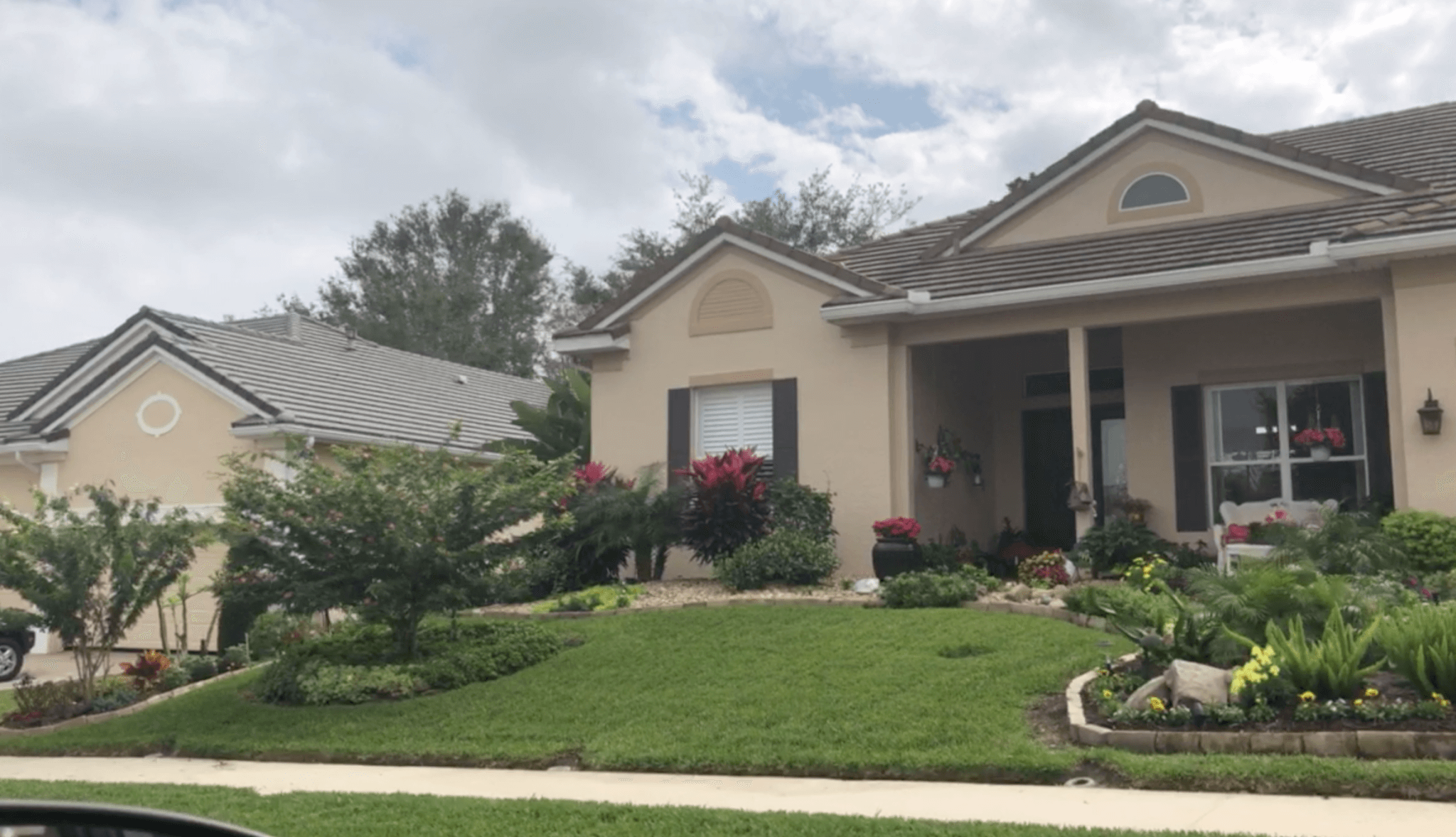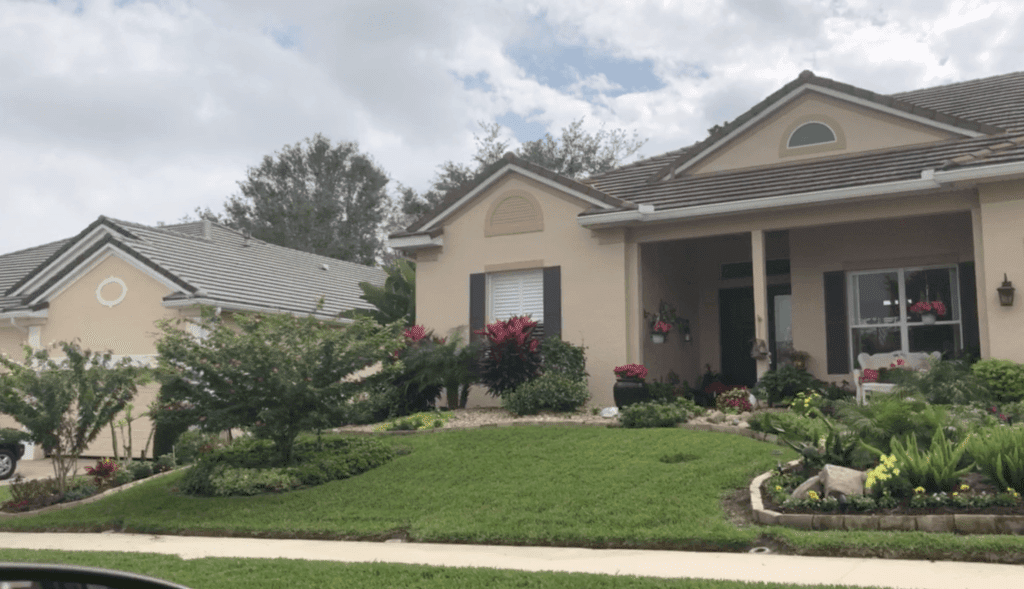 The homes have a traditional Florida vibe and well manicured yard. The exterior of the homes are beautiful and the neighborhood feels very mature because of its large trees and beautiful landscaping.
Our video above on Summit Greens has a drive through the neighborhood to give you a better feel of the community aesthetics.
Summit Green Home Features:
Price range: $400,000 to $600,000.
2-3 bedrooms are most common
Lots tend be closer together
Square footage: 1250 to 3100+
2-3 car garages are common
What's Near Summit Greens (Amenities)
Summit Greens is located in the most convenient part of Clermont. We love this area.
Being right off of Florida 50 makes Summit Greens a great commuter community and close to all of the local attractions Clermont and Orlando have to offer.
Restaurants within 12 minutes
Akina Sushi & Grill – 5 minutes
Corelli's Italian Kitchen – 5 minutes
Thai & Friends Restaurant – 7 minutes
El Cerro Restaurant – 8 minutes
The Crooked Spoon Gastropub – 10 minutes
Lilly's on the Lake – 10 minutes
G's NY Pizza – 12 minutes
The Chef's Table at the Edgewater – 12 minutes
Popular Destinations within 35 minutes
Orlando International Airport – 35 minutes
Downtown Orlando – 30 minutes
Walt Disney World Resort – 20 minutes
Universal Orlando Resort – 30 minutes
SeaWorld Orlando – 25 minutes
The Wizarding World of Harry Potter – 30 minutes
International Drive – 25 minutes
Florida's Turnpike – 5 minutes
Healthcare & Fitness Locations within 15 minutes
South Lake Hospital – 10 minutes
Clermont Family Dentistry – 7 minutes
Clermont Pediatric Dentistry – 9 minutes
MinuteClinic – 12 minutes
Walgreens Healthcare Clinic – 12 minutes
LA Fitness – 14 minutes
Orlando Health National Training Center – 6 minutes
Our Thoughts on Summit Greens
Summit Greens is a tremendous neighborhood. While we would not compare it to a 55+ like Kings Ridge (you can read our review here), we believe that Summit Greens has its own character and unique benefits.
Summit Greens is a great investment because there are plans to redevelop its golf course and that will provide a huge benefit to not only the residents of Summit Greens but to Clermont as a whole. Clermont does not have as many golf course options as neighboring cities and this creates a huge financial incentive for golf course modernization.
We love how close this location is to all of the Florida 50 shopping (e.g., Target, Home Depot, Hobby Lobby, etc) and how close this location is to the Turnpike tollway (5 minutes). This would be a great location for someone who is a tollway commuter or someone who wants to be close to all the local amenities.
Clermont's elevation increases the further north you travel and Summit Greens is situated in a very hilly location in north Clermont. The neighborhood winds and bends through beautiful trees and green fairways. This makes Summit Greens a very aesthetically pleasing place to live.
Summit Greens is a great place for active adults in retirement. The number of clubs and social groups that have formed here makes for a great sense of belonging and community.
The golf course is a problem. Not everything is positive about Summit Greens. Yes, the rights to the course for renovation have been purchased, but not much has been done and the date for reopening has been extended. There are rumors of a brand new driving range, but at this point, it's a speculation.
The interiors of the homes tend to be dated. The homes were built in the early 2000's which means many of the homes interior features reflect that time period.
Frequently Asked Questions
Our clients often have many questions about this area. Below are some common questions we here.
How close are the beaches to Summit Greens?
There are many great beaches near Summit Greens. Before we get to the beautiful ocean beaches, let's discuss our very own Waterfront Park in Clermont.
Local residents love Waterfront Park for its splash pad, beautiful lake, and great sand for building sand castles or laying out and reading their favorite book. In addition, there are tons of water sports, playgrounds, walking trails, restaurants, and downtown Clermont is within a few minutes drive or 10 minute walk.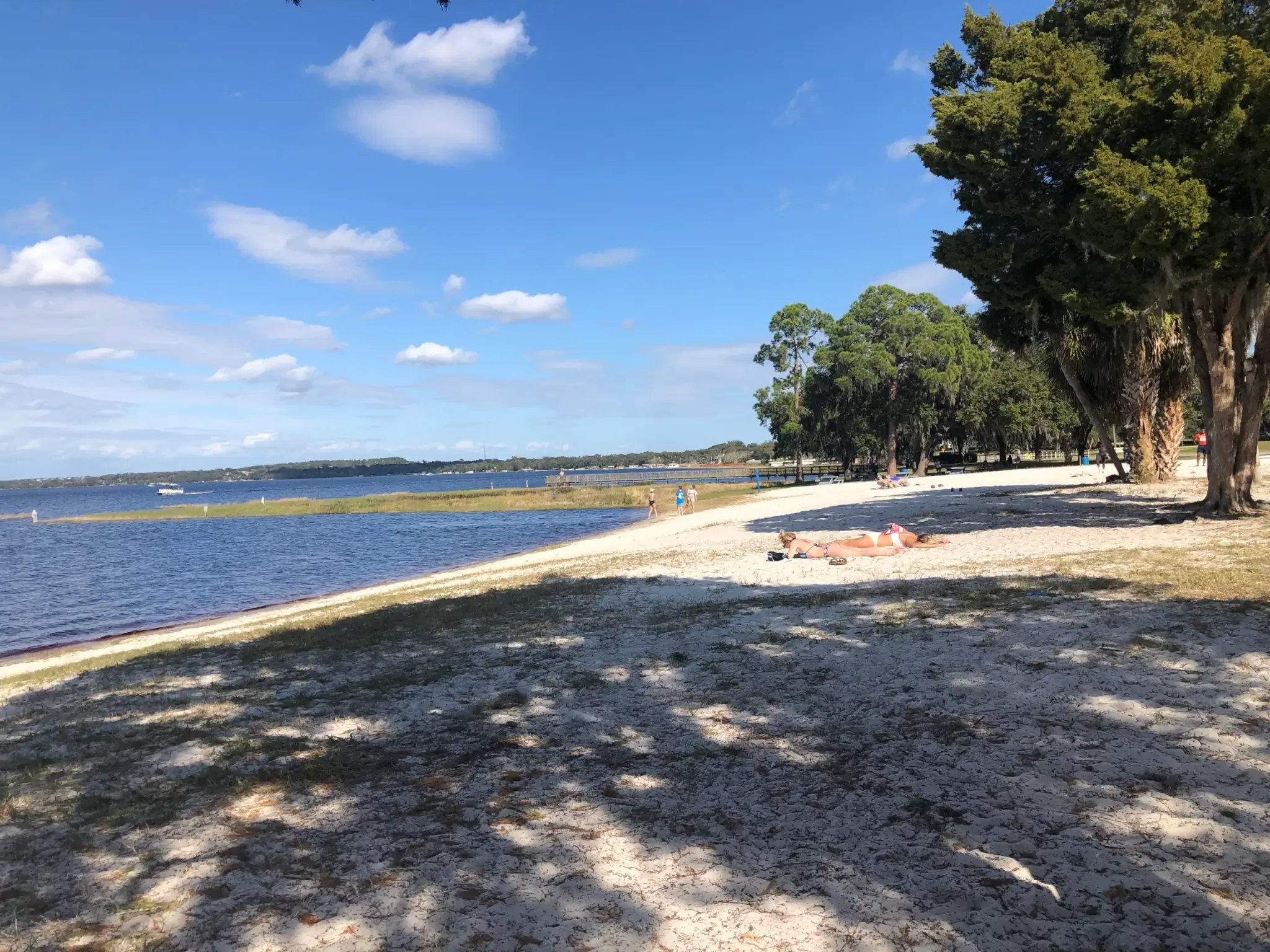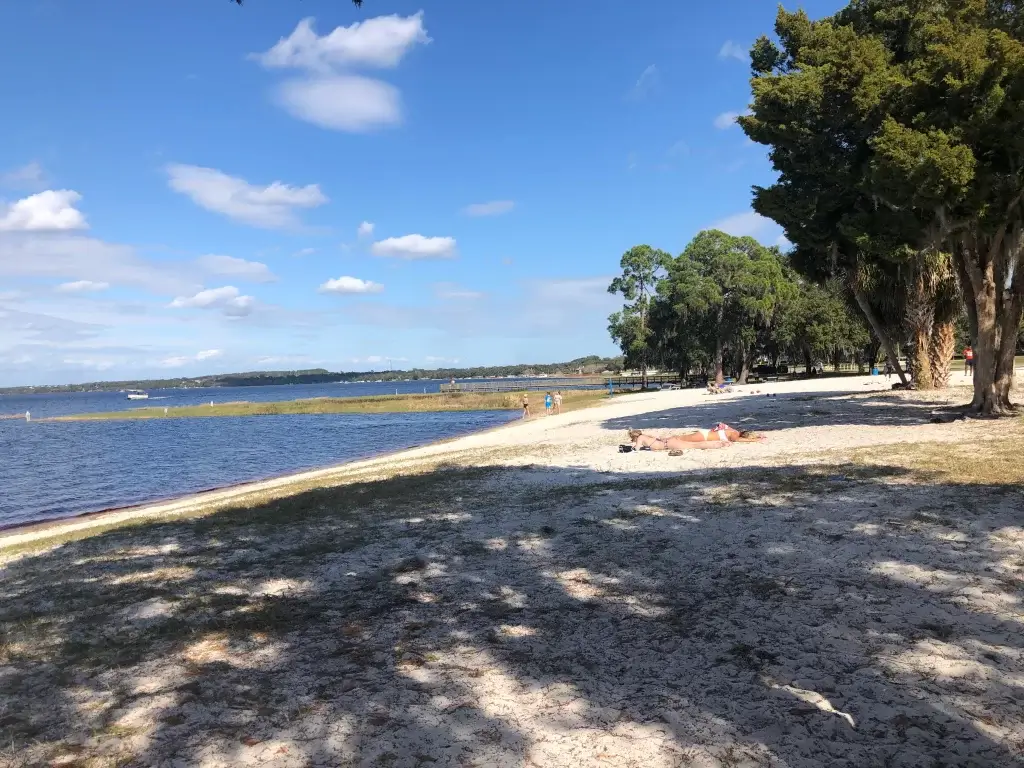 For Atlantic Coast beaches, two great options within three hours of Clermont are Daytona Beach and Cocoa Beach. Daytona Beach, located just over an hour away, is known for its wide, sandy beach and iconic boardwalk.
Cocoa Beach is also two hours drive from Clermont and is a popular surf destination and is home to the iconic Ron Jon Surf Shop. This is a great spot if you love fishing and you can do so right off the pier. We also find Atlantic beaches less busy in the summer and easy to travel to from the Summit Greens area.
For Gulf Coast beaches, three great options within three hours of Clermont are Clearwater Beach, Siesta Key Beach, and Sanibel Island. Clearwater Beach, located just over two hours away, is a family-friendly beach with soft white sand and clear, shallow waters. It's been rated a top beach in the world in many publications.
Siesta Key Beach, located just over two hours away, is consistently ranked as one of the top beaches in the world for its soft, enormous beach depth, powdery sand, and crystal-clear waters. Honestly, this is our favorite beach and we've been to a lot of Florida beaches.
Sanibel Island, located just under three hours away, is a secluded barrier island known for its pristine beaches and world-class shelling. Sanibel Island has an amazing wildlife refuge area that you can explore by bike or walking trail. This area feels the most "exotic" and postcard-like.
Does Summit Greens have an HOA?
Yes. Summit Greens HOA is currently $360-$388 per month, give or take. This amount is subject to change based on the house and new HOA plan approvals.
Is Summit Greens a good location for commuting?
Yes, Summit Greens is a great location being located on Florida 50 (east-west) and 5 minutes from the Florida Turnpike Tollway. The Turnpike will connect you all other major highways in the Orlando metropolitan area. We believe Summit Greens is one of the best 55+ communities in Clermont when it comes to commuting or driving from destination to destination.
Does Clermont have a downtown?
Yes, Clermont has a great downtown that is growing leaps and bounds every year. There are tons of shops, restaurants, and outdoor activities.
Clermont also revealed a masterplan to show residents its plan for expansion in the downtown area. Since we've lived in Clermont, they've added to Waterfront Park, built the Montrose complex, built the first phase of the Art Walk, added tons of restaurants, improved the Friday food truck experience, revealed plans for the mega sporting complex "Olympus", and more.