Which is the better Orlando Suburb: Clermont or Winter Garden?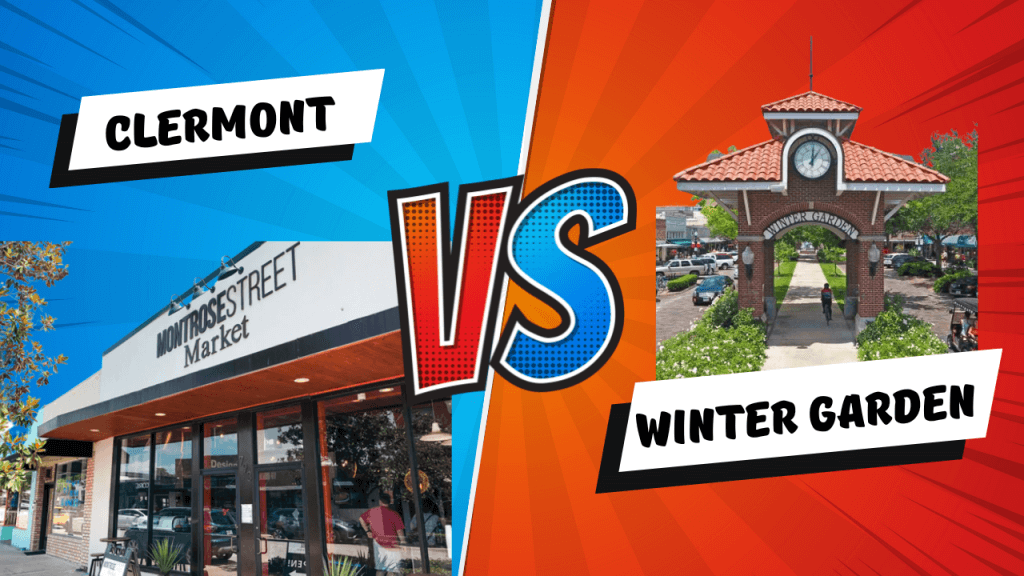 There are a lot of opportunities for fun and entertainment in the suburbs of Orlando. And that's because Orlando has some incredible suburban areas to live in. Clermont and Winter Garden are two of the more popular areas in the surrounding Orlando area–and for good reason!
Let's discuss a little about each community first to give you our highlights.
Clermont, FL
First up, Clermont, FL. Clermont is a beautiful city of nearly 45,000 residents located in Lake County that is home to many wonderful hills and lakes. Yes, Clermont has unbelievable scenery because it's the only hilly terrain in peninsular Florida. This area offers stunning views and plenty of activities for families to enjoy.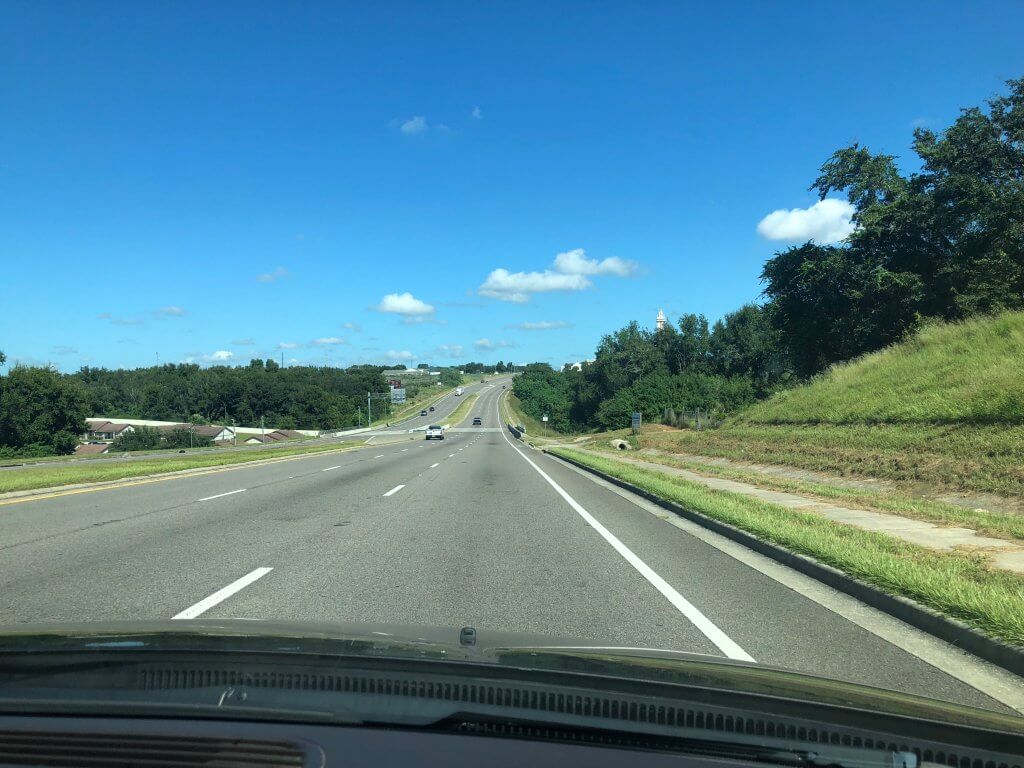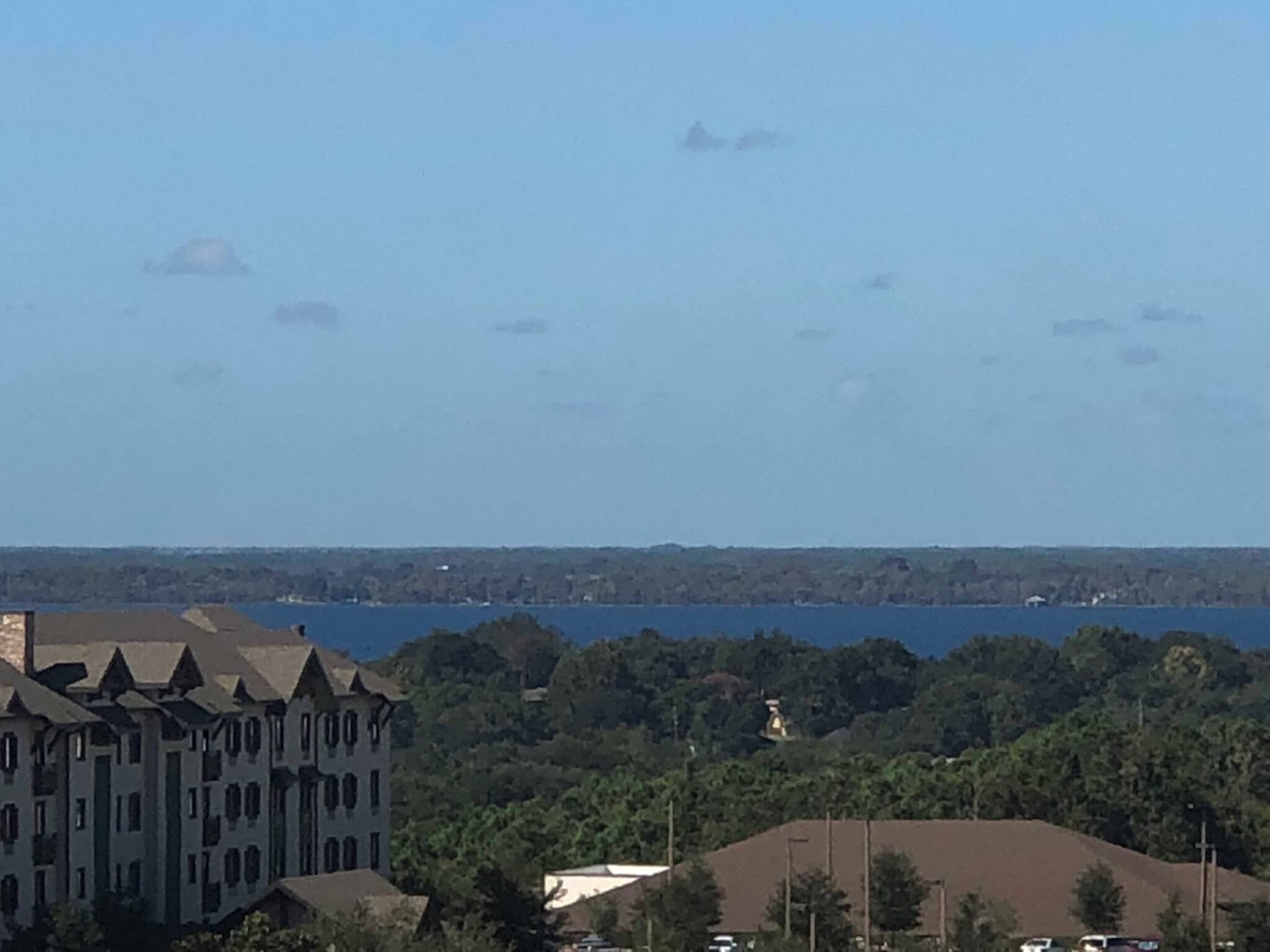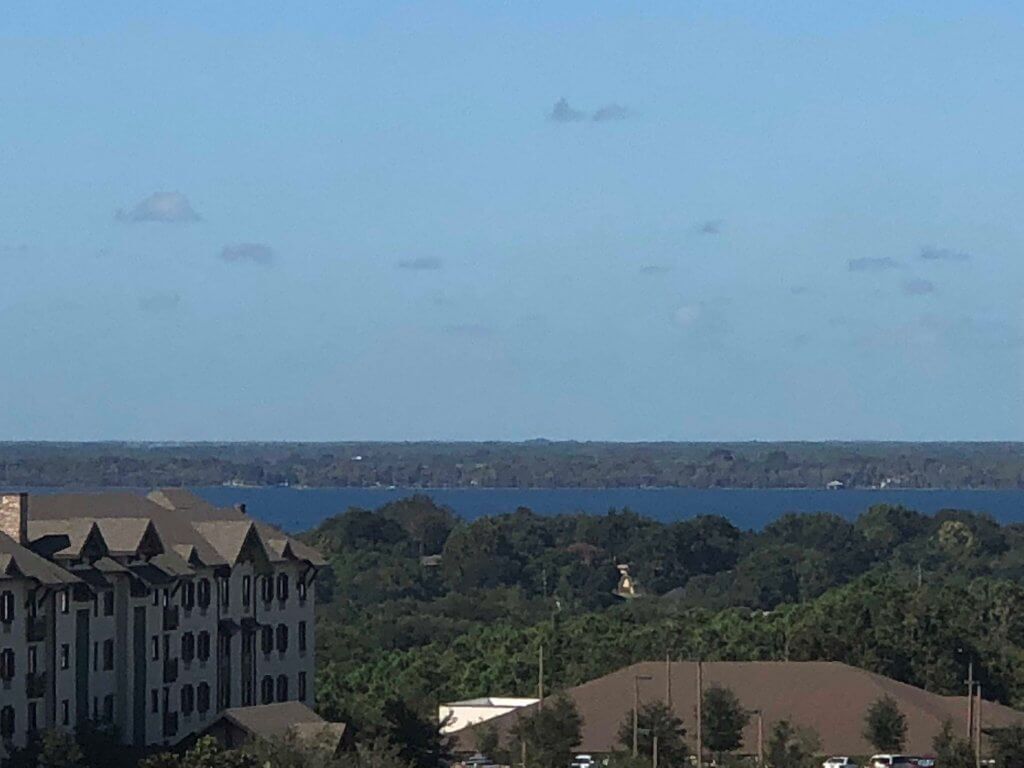 This city has a strong sense of health and safety thanks to the Clermont Police Department, which works hard to protect residents from crime. With nearly 75 officers on staff, you are sure to feel safe while having fun in Clermont, FL.
In addition, the Clermont Fire Department provides community education on everything from fire safety to disaster preparedness. Residents can also take advantage of the numerous parks throughout the city offering activities like biking trails, fishing spots, playgrounds and more.
For outdoor enthusiasts looking to get in shape and stay healthy, Clermont, Florida is a great option. With its stunning landscapes and numerous public parks, it's the perfect place to get some exercise while taking in the sights. Whether you're walking, jogging, or biking through one of the many trails, there are plenty of places for fitness fanatics to explore and enjoy.
Clermont is home to several well-maintained hiking trails where visitors can take advantage of amazing views while getting a good workout. The Lake Hiawatha Preserve Trail offers an educational opportunity with signs along the way teaching hikers about local wildlife as they enjoy the natural beauty that surrounds them.
There are also many paths available for joggers and cyclists who want to increase their cardiovascular endurance such as the Lake Louisa State Park. Nothing like having a state park in your backyard. South Lake trail has nearly 17 miles of biking trails along the shoreline of Lake Minneola. In total, Clermont provides over 80 miles of trails for the fitness lovers at heart.
Clermont is an excellent place for people who want to be close to nature while still having access to modern amenities like shopping centers, restaurants and entertainment venues. With its rolling hills and sparkling lakes, it's easy to see why so many people have chosen this as their home!
Winter Garden, FL
Winter Garden, Florida is a vibrant city located in Orange County. The city is known for its shopping, safety and diverse population. Winter Garden boasts a population of around 44,000 residents and continues to grow year after year.
Winter Garden and Clermont are nearly identical in size of population. Winter Garden residents are drawn to the area for its famous charm with cobble-stone streets, quintessential Florida vibes, and community-oriented atmosphere.
Where Clermont shines with amenities for the active lifestyle aficionados, Winter Garden is home to some of the best shopping and restaurants in the Orlando suburbs. What makes Winter Garden unique is that many of the establishments are family owned and provide a haven for foodies and boutique shoppers.
For example, one stand-out eatery in Winter Garden is The Chef's Table at The Edgewater Hotel. This restaurant focuses on fresh ingredients and creative presentation techniques to create an unforgettable dining experience that boasts updated takes on classic dishes such as steak tartare and beef short ribs. A favorite among locals, it's no surprise that The Chef's Table has been featured on Food Network and Cooking Channel programs.
With its small-town feel in mind, the city has taken extra precaution to ensure the safety of its residents with extra police presence on major streets. In addition, the city holds many events throughout the year that bring people together while promoting businesses in the area.
Check our mini tour of Winter Garden and it's charming downtown.
Shopping
Let's start with shopping, because who doesn't like to treat themselves to nice things, fix up the house, and shop for summer clothes for our beautiful Florida weather? When comparing Winter Garden and Clermont in the shopping category, we believe Winter Garden takes the cake. Let's dig in a bit.
Winner: Winter Garden
Winter Garden Shopping
Winter Garden has three tremendous corridors for shopping. Let's talk about each.
First, the downtown Winter Garden area offers superb shopping. The famous Plant Street area is amazing for a boutique shopping experience. Our video above shows some of the beauty around Plant Street with the cobble stone streets and mom and pop boutiques.
If you are looking for higher end shopping with unique finds, downtown Winter Garden is your spot. From the Driftwood Market to the Boutique on Plant, you'll find anything and everything from luxury to exceptional.
Second, the Winter Garden Village is a new mega shopping area for Winter Garden residents. It's truly a premium experience.
Winter Garden Village is a premier shopping, dining and entertainment destination with something for all ages. The village offers a variety of shops, restaurants and amenities to enjoy while visiting. It has become a popular tourist attraction in Central Florida due to its unique combination of retail stores, eateries and services.
The impressive list of retailers at the village include large chain stores such as Old Navy, Marshalls and Home Depot. There are also over 30 specialty shops that offer everything from shoes to jewelry. Dining choices range from fast food chains like Five Guys Burgers & Fries to high-end restaurants like the Fish on Fire restaurant. Other amenities available at the village include an AMC movie theater, physical fitness center and coffee shops.
Third, we have the Rt. 50 corridor of shopping in Winter Garden, FL. While this isn't a single destination, Rt. 50 is the major throughway in Winter garden running east to west and bringing highway access to Winter Garden.
Along Rt. 50 you will find the Winter Garden Regional Shopping Center, Winter Garden Plaza, and many more mini mall areas. In addition, RT 50 is home to many restaurants and odd and end businesses like car maintenance shops, medical establishments, restaurants, and child care services.
For those who are lucky enough to call Winter Garden home, they enjoy spectacular shopping and rarely have a need to leave the area to find what they are looking for. In fact, residents from surrounding suburbs often travel to Winter Garden for the shopping needs.
Clermont Shopping
Though Clermont isn't known for its shopping like Winter Garden, it's far from a shabby. Clermont is home to three great shopping areas well that can satisfy most needs.
First, Rt. 50 is extends east to west and is home to amazing shopping in Clermont. This is where you will find all your big brand stores like Target, Home Depot, Hobby Lobby, Verizon, etc. In addition, you'll find dozens of restaurants along with ice cream shops and niche eateries. Nearly every major car dealership is represented on this stretch of Rt. 50 as well.
Second, the main north-south highway in Clermont is Rt. 27 and it is also home to some great shopping. The largest area of shopping is in Clermont Landing. Clermont Landing is home to Epic movie theatre, Bath & Body Works, T.J. Maxx, GameStop and so much more. Check out the recent listings of stores below.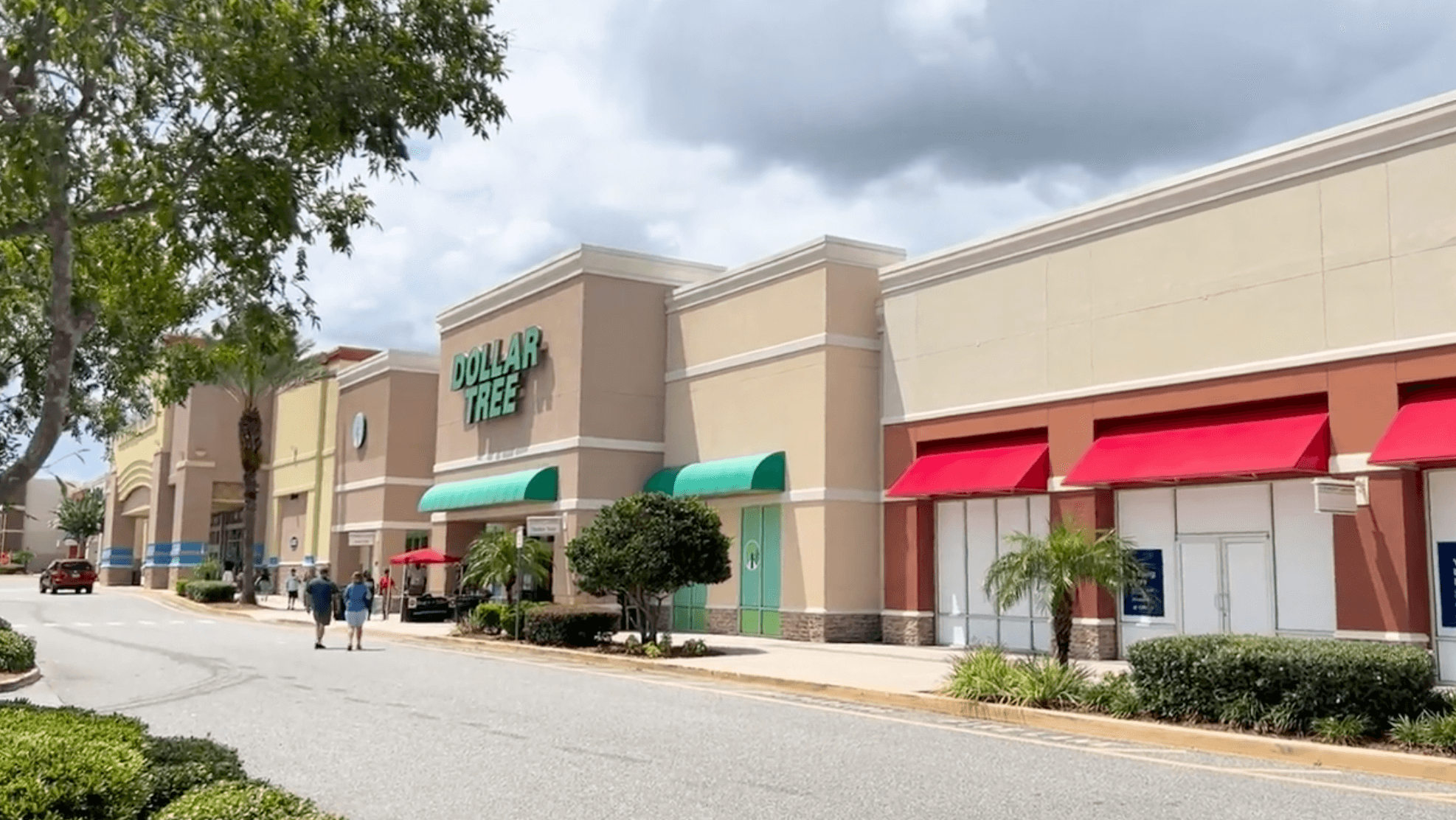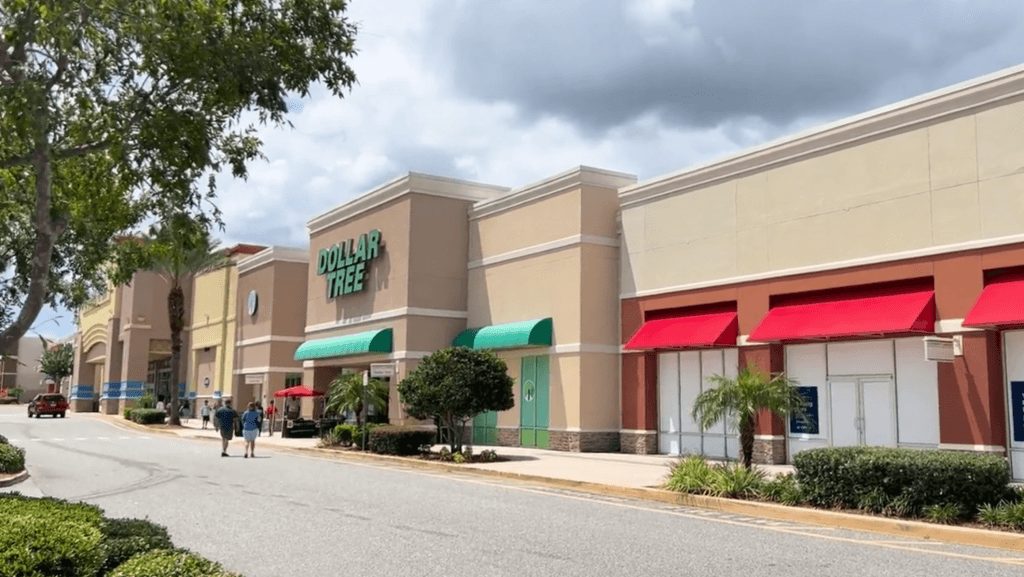 Rt. 27 will also be home to Wellness Way which will be home to Olympus. Olympus is a 15,000-acre parcel of land that will offer state-of-the-art sports and healthcare facilities to the region. Olympus will feature a multi-purpose training and education center, competition venues, cutting-edge fitness, wellness, and healthcare facilities, and a commercial center and downtown district with restaurants and shops.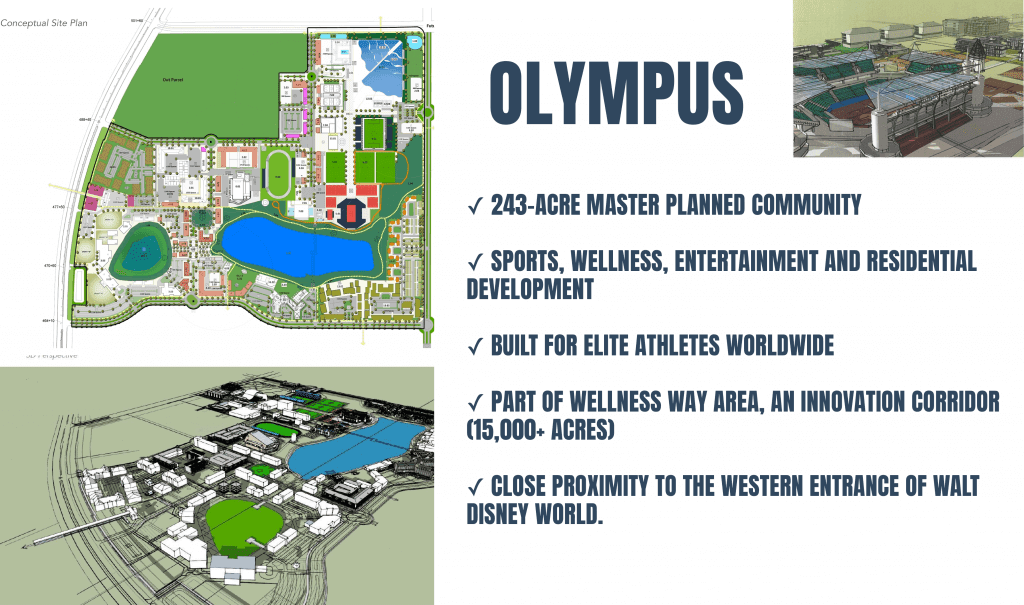 Third, Clermont has a thriving and growing downtown. Downtown Clermont is filled with shops, restaurants, and niche stores. While we wouldn't compare downtown Clermont to downtown Winter Garden's Plant Street for shopping, we would say that it's growing rapidly and has seen substantial investment in its infrastructure of new establishments. Check out our video of what's coming in 2023.
Best Community for Families
Family is important, if not the most important part of our lives. So when we choose a place to live, we want the best place or community for them to live in. So is Clermont or Winter Garden better for families?
Winner: Clermont
What makes Clermont great for families?
Clermont is an incredible place to raise a family. Let's begin with Clermont's best asset: outdoor recreation. The City of Clermont Parks Department oversees the Clermont Historic Village and 22 parks. Yes, 22 parks!!!
The most popular parks are Hancock Park, Palatlakaha Park and Waterfront Park. All parks are free of charge and many of them are breathtaking. We really love Palatlakaha Park. The park has a playscape for children, picnic areas, basketball courts and a dog park. Palatlakaha Park is also home to the Clermont Skatepark and BMX Track.
In addition, Clermont has a state park right in the center of town: Lake Louisa State Park. Lake Louisa has seven miles of biking trails, 20 miles of hiking trails, a boat ramp at Palatlakaha River Park and Boat Ramp, camping sites, glamping rentals, 15 miles of horseback riding trails (renting available), geocaching, canoes, cabin rentals, and so much more.
Clermont is also known for his youth athletic opportunities. Known as the City of Champions which comes from its rich history in sports and athletic performance. Clermont is well known for being home to many Olympic medalists who have achieved greatness over the years.
It also boasts an impressive record of having produced more than a dozen professional athletes across various sports, including football, basketball, baseball, soccer, track and field, and even mixed martial arts. Clermont also has the olympic training center which is a regional resource for athletes who are looking to pursue their Olympic dreams.
Clermont also has wonderful public schools all over the city. There are 16 public schools in Clermont, FL, serving 14,269 pupils. There are 11 private elementary schools and high schools serving 1,453 students. In Clermont, 91% of students attend public schools.
What makes Winter Garden great for families?
Winter Garden is not slouch when it comes to family living. In fact, we'd recommend Winter Garden to any family moving to our neck of the woods. Winter Garden is known for its lush greenery and beautiful scenery.
Much like Clermont, Winter Garden has wonderful park areas for families. In total, Winter Garden is home to 10 great parks. The parks vary from location to location with some having playground areas and others having amenities to pools and buildings for rental celebrations.
One of the best places to have fun with your family is Tucker Ranch. This is an amazing 209-acre Park with a great playground and the most accessible bathrooms in town. The trail leading through the intense 120-year-old Oak Tree Alley offers unparalleled vistas of Lake John. The sunsets and scenery are also remarkable.
The city is planning to continue building and adding on to Tucker Park for the next two decades. You can bet this will become the crown jewel of parks in Winter Garden.
Winter Garden also has terrific public schools for your growing family. Winter Garden is home to numerous public schools. The city is part of the Orange County School District, which encompasses a diverse range of educational institutions. As of 2021, there were 18 public schools serving 12,386 students in Winter Garden, FL while there are an additional 11 private schools to choose from.
Does Winter Garden or Clermont have the best location?
Location, location, location. Where we live and are located is a big deal to most. Both Clermont and Winter Garden are great locations and you can't go wrong with either. Let's break down why one might be better than the other depending on your situation.
Winner for commuters: Winter Garden
Winner for activity seekers: Clermont
Why Winter Garden might be the best suburb for commuters
Getting to work is a must and commutes can be a make or break. If you are not working from home and need to get into downtown Orlando or other local area, the distance and the amount of time it takes is important to most of us.
Winter Garden is located to the west of Orlando, and has major highways like Highway 50 and 429 running through the city. Commuting to and from Winter Garden is easy.
Don't feel like taking the highway, our local Highway 50 allows Winter Garden residents direct access to downtown Orlando as well as other areas around Central Florida. This highway provides a convenient route for commuters going from Winter Garden into Orlando for work or even just for fun on the weekends!
A few commute scenarios:
| | |
| --- | --- |
| Commute from Winter Garden | Time |
| Winter Garden to Downtown Orlando | 21 Minutes |
| Winter Garden to Disney World | 20 Minutes |
| Winter Garden to Orlando International Airport | 26 Minutes |
| Winter Garden to University of Central Florida | 32 Minutes |
| Winter Garden to Cocoa Beach | 1 hr 13 minutes |
Table of Winter Garden FL commute times
As you can see, Winter Garden is an amazing central location in Orlando. Most local attraction are within 20 minutes and the farthest suburbs take just a little over 30 minutes. If you need to be in a car a lot, this might be the perfect town for you.
Why Clermont might be the best location for the active lifestyle enthusiasts
Clermont is an outdoor paradise–plain and simple. Its sensational scenery and outdoor recreation is unparalleled in the region. Clermont's location make it's ideal for families who are seeking an active lifestyle.
Clermont is growing by leaps and bounds and there is much excitement about the type of growth. For starters, the 250 acre Olympus project is going to be a haven for active families who enjoy sports recreation. Olympus has been projected to grow into a $1.4 billion dollar investment generating 5,000 jobs.
In addition, Clermont is home to the chain of lakes. What is the chain of lakes you ask?
The Clermont Florida Chain of Lakes is a series of interconnected lakes located in Lake County, Florida. This chain of lakes offers some of the best fishing and recreational activities in all of Central Florida. Boasting 11 beautiful and distinct lakes, the Clermont Chain provides residents and visitors with ample opportunities to enjoy watersports, swimming, camping, picnicking and more.
The largest lake in the chain is Lake Minneola which covers 4500 acres. Other popular lakes include Lake Minnehaha to the north and Lake Louisa to the south. All of the lakes are connected via canals making them ideal for kayaking or canoeing from one lake to another. Fishing enthusiasts will find largemouth bass, panfish and catfish throughout these waterways making them an angler's paradise!
Lastly, Clermont is home to the amazing Waterfront Park. Waterfront Park is an outdoor paradise for all nature-lovers. Located on the shores of beautiful Lake Minneola, this park offers a variety of activities with an amazing lakefront beach. From fishing and swimming to camping and kayaking, Waterfront Park has something for everyone.

The park is home to annual festivals, such as Pig on the Pond, and an array of triathlons and new water competitions, such as the Champions' Dragon Boat Festival and Leader of the Lake Regatta. A 30-mile-long fitness trail is part of the system that will connect the entire coast-to-coast. Visitors can launch their own boats from one of four boat ramps or rent a kayak at the concession stand; visitors can even take advantage of one of two playgrounds located throughout the park.
Restaurants
We all like to eat! And, what better way to spend time with people we love than over a good meal? Both locations have wonderful options for dining.
Winner: Tie (Winter Garden for quality and Clermont for options)
Winter Garden Restaurants
Winter Garden is known for its dining choices. It has some REALLY good options. Winter Garden returned 119 restaurants on TripAdvisor. This may not be 100% accurate, but it gives you an idea about the selections available when dining.
The difference in dining experience between Clermont and Winter Garden is that Winter Garden has more luxurious, unique, and mom & pop type restaurant options. Want that cobble stone downtown with swanky fun restaurants? Winter Garden is your spot? High-end seafood and steak? Winter garden.
Below is our favorite restaurants in the Winter Garden Area.
The Chef's Table – Upscale American fare for a fancy night out
Urban on Plant Kitchen & Bar– Delicious world-inspired cuisine that won't break the bank
The Big Easy – "Nawlins" inspired cooking in fun, musical environment
MoonCricket Grille – Unassuming pub with amazing food
Bruster's Ice Cream – What's life without a little ice cream?
The Attic Door Wine Bar and Tea Room – Bohemian, moody, and fun spot for a nigh out
Clermont Restaurants
While we can't be 100% sure how many restaurants Clermont has, TripAdvisor returned 147 restaurants from its rating guide. This give us a rough estimate of how many dining options you may have. The sheer amount of dining options even surprised us! You could pick a new restaurant every 3 days and never run out of options for an entire year. WOW.
It should be noted that Clermont's restaurant scene is growing faster than any sector in Clermont. We are losing count of the number of restaurants opening each year. This should excite anyone moving to Clermont in the near future!
We do however have a few favorites that we enjoy. Below is our top five dining options in Clermont:
The Crooked Spoon – For interesting and unique dishes
Guru – A taste of Indian food from a world class chef
The Original Goombas Pizzeria – Inexpensive pizza joint to fill up your family
Los Reyes Mexican Grill – Quaint and cute Mexican food in the downtown Clermont corridor
Clermont Brewing Company – Best place for a great outdoor patio and music
The Southern on 8th – Fantastic home-style southern cooking with rustic charm
So is Winter Garden or Clermont best?
It depends on who you ask… We believe both communities have huge selling points and you can't go wrong with either. We hope this blog helped you make more informed decisions about which community might serve as you best. As always, let us know if you want any help exploring our side of Orlando.